Different Shades of Pink: Finding Your Perfect Car Wrap Hue
When it comes to pink car wraps, there are various shades and tones to choose from. Here are some different shades of pink that you can consider when finding your perfect car wrap hue:
1. Bubblegum Pink: A bright and playful pink reminiscent of classic bubblegum.
2. Rosy Pink: A soft and delicate pink like the blush of a rose petal.
3. Magenta: A vibrant and intense pink with a hint of purple undertones.
4. Coral Pink: A warm and tropical pink with hints of orange.
5. Fuchsia: A bold and eye-catching pink with a mix of purple and red tones.
6. Dusty Pink: A muted and subtle pink with a touch of gray for a vintage feel.
7. Hot Pink: A high-energy and electric pink that demands attention.
8. Salmon Pink: A warm and peachy pink inspired by the color of salmon flesh.
9. Baby Pink: A pale and gentle pink that exudes sweetness and innocence.
10. Rose Gold: A trendy and elegant pink with shimmering metallic undertones.
11. Cotton Candy Pink: A light and whimsical pink reminiscent of fluffy cotton candy.
12. Orchid Pink: A sophisticated and soft pink with lavender undertones.
13. Watermelon Pink: A juicy and refreshing pink like the inside of a watermelon.
14. Berry Pink: A rich and deep pink with purple undertones, resembling ripe berries.
15. Peony Pink: A luxurious and lush pink inspired by the peony flower.
When choosing your perfect pink car wrap hue, consider the overall look you want to achieve, your car's design and style, and how the color will complement your personality and preferences. Remember to request color samples or consult with a professional car wrap installer to see how the shades look on your vehicle before making the final decision.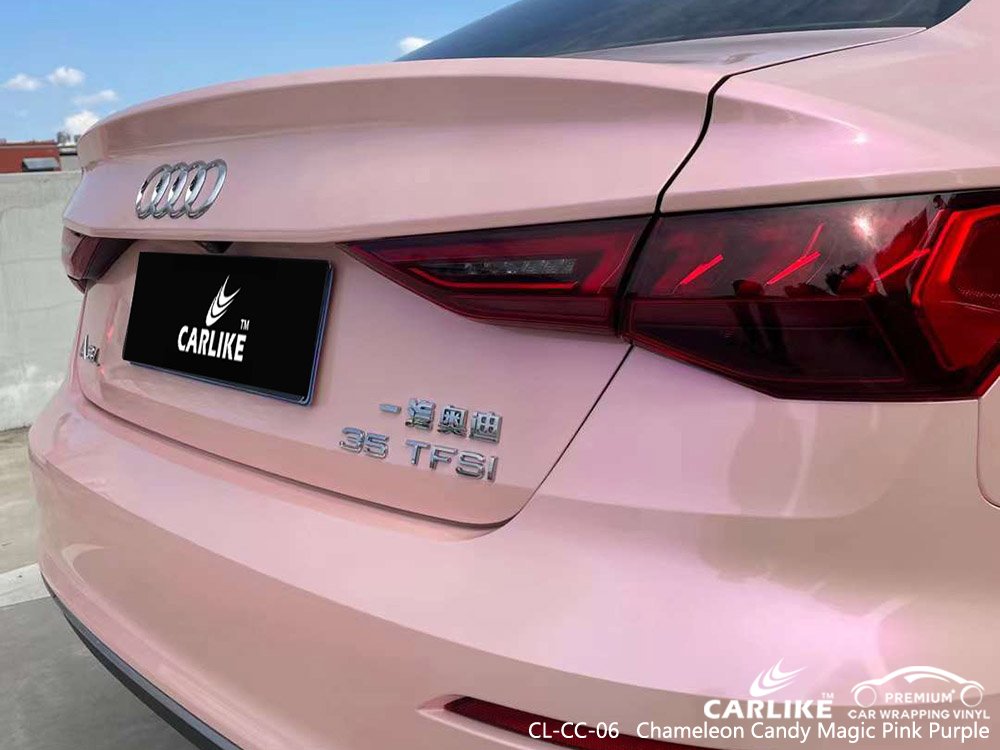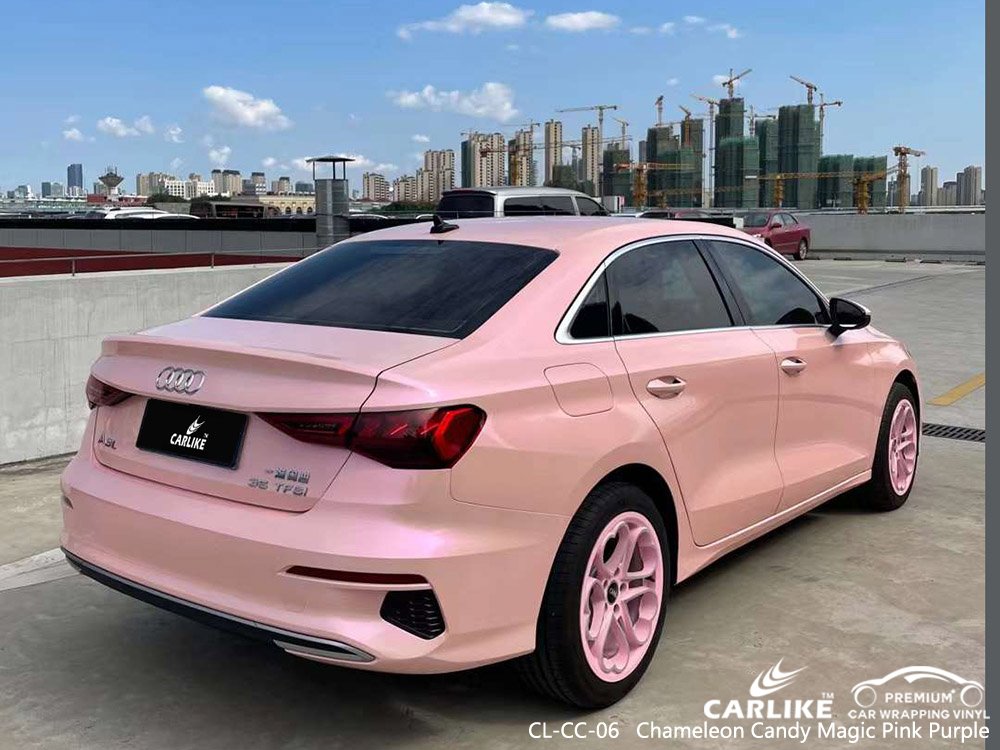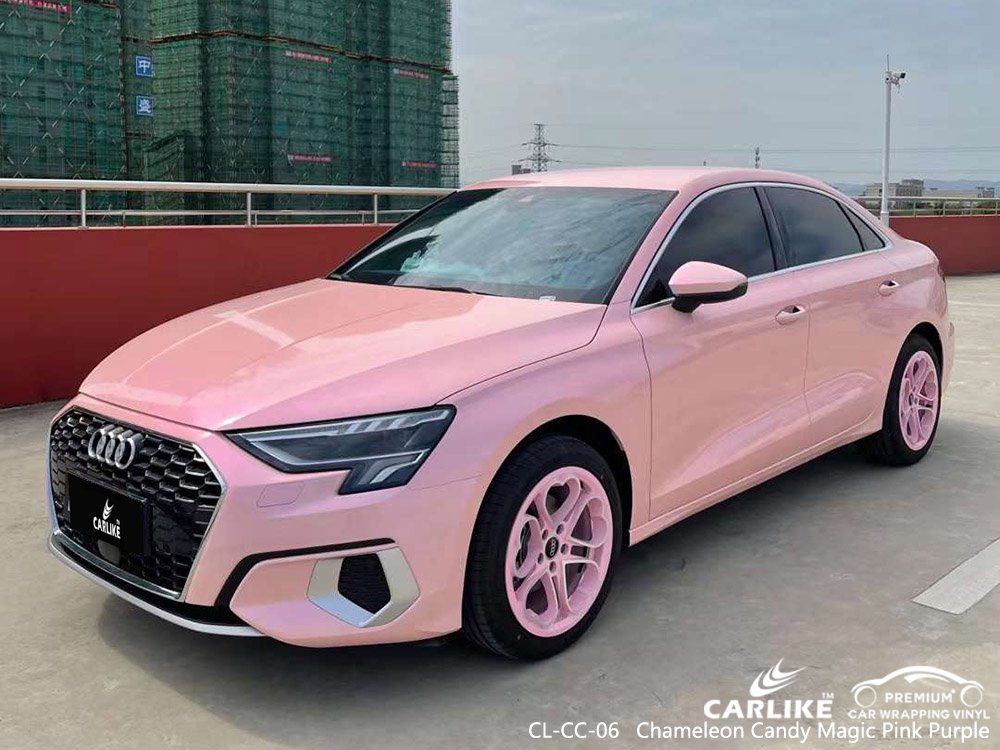 Maintenance Tips for Keeping Your Pink Car Wrap Looking Fresh
Proper maintenance is crucial to keep your pink car wrap looking vibrant and fresh. Here are some maintenance tips to help you preserve its appearance:
1. Hand Wash Only
Avoid using automated car washes with brushes, as they can cause scratches on the wrap. Hand wash your car using a mild detergent or a dedicated car wrap cleaner, and a soft microfiber cloth or sponge.
2. Use Soft Tools
When cleaning the wrap, use soft tools like microfiber towels or soft brushes. Avoid abrasive materials that could damage the vinyl.
3. Rinse Thoroughly
After washing, make sure to rinse the car wrap thoroughly to remove all soap residue. Soap left on the wrap can lead to stains or a dull appearance.
4. Avoid High Pressure
When rinsing or washing your pink car wrap, use low to medium water pressure. High-pressure water can lift the edges of the vinyl and cause damage.
5. Pat Dry
Instead of rubbing the wrap to dry it, pat it dry with a clean, soft microfiber cloth to prevent any potential damage.
6. Regular Cleaning Schedule
Establish a regular cleaning routine for your car wrap, especially if you frequently drive in dusty or polluted areas.
7. Avoid Harsh Chemicals
Refrain from using strong solvents, abrasive cleaners, or wax products on the car wrap. Opt for cleaning solutions specifically designed for vinyl wraps.
8. Protective Coating
Consider applying a protective coating or wax designed for car wraps. This can add an extra layer of protection against UV rays, pollutants, and minor scratches.
9. Park in Shade
Whenever possible, park your car in a shaded area or use a car cover to shield it from direct sunlight. Prolonged exposure to UV rays can fade the wrap over time.
10. Mind the Temperature
Avoid using hot water on the wrap, especially during hot weather. High temperatures can soften the vinyl and make it more susceptible to damage.
11. Handle Edges with Care
Be gentle around the edges of the car wrap, as they are more prone to peeling or lifting. Avoid using excessive force when cleaning those areas.
12. Address Stains Promptly
If you notice any stains on the wrap, clean them as soon as possible to prevent them from setting in and becoming difficult to remove.
By following these maintenance tips, you can ensure that your pink car wrap stays in excellent condition, allowing you to stand out in the streets with your eye-catching ride!
Final Words
In conclusion, embracing a pink car wrap is more than just a style choice; it's a statement of individuality and a bold expression of passion for car enthusiasts. From the mesmerizing array of pink shades available to the practical benefits of protection and customization, the allure of a pink-wrapped car is undeniable. To keep your ride looking fresh and captivating, remember to follow a regular maintenance routine, opting for gentle cleaning methods and protective measures. Whether you're turning heads on the streets or showcasing your unique personality, the peek-a-boo pink car wrap is a surefire way to stand out in the crowd and make a lasting impression.
Link List
https://sinocarfilm.com/pink-car-wrap-audi/