In the realm of car customization, achieving a stunning balance between elegance and extravagance has never been easier, thanks to Super Diamond Stone Car Wrapping. These wraps, manufactured by SINO GROUP, are designed to make your vehicle an embodiment of glamour.
Utilizing advanced calendered film production technology, Super Glitter Car Wraps bring a touch of luxury to your car's exterior. It's not just about changing your car's color; it's about transforming it into a sparkling work of art.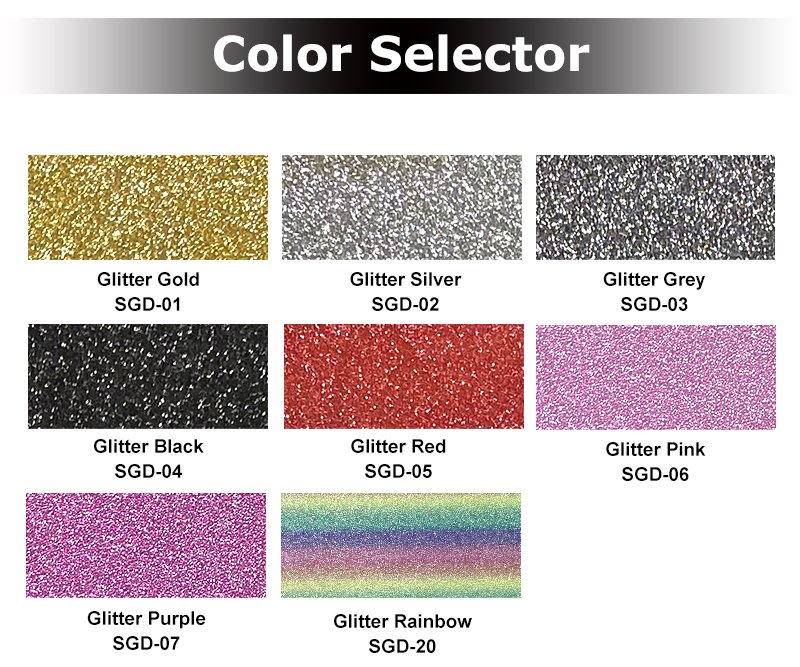 To truly appreciate the beauty of Super Glitter Stone Car Vinyl, let's delve into their specifications:
Size: Each roll of Super Diamond Stone Wrap measures 1.22×18 meters (4×59 feet), providing you with ample material to wrap various parts of your vehicle. Whether it's the hood, roof, or side panels, these wraps have you covered.
Film Thickness: With a substantial thickness of 350 microns (15 mil), including the adhesive, these wraps offer more than just a change in appearance. They provide robust protection for your car's original finish, shielding it from minor scratches and chips.
Release Paper: The release paper used in these wraps is 160g/m² and silicone-coated, ensuring smooth application and easy removal without leaving any residue behind.
Adhesive Thickness: The adhesive layer is a mere 30 microns thick, ensuring strong adhesion without the frustration of air bubbles during installation.
Durability: Super Diamond Stone Car Wraps offer a lifespan of 1 to 3 years, allowing you to enjoy their glamorous effect for an extended period before considering a refresh.
Air Bubble Free: These wraps are designed for a hassle-free installation. The air bubble-free feature ensures a smooth, professional finish every time, making DIY application a breeze.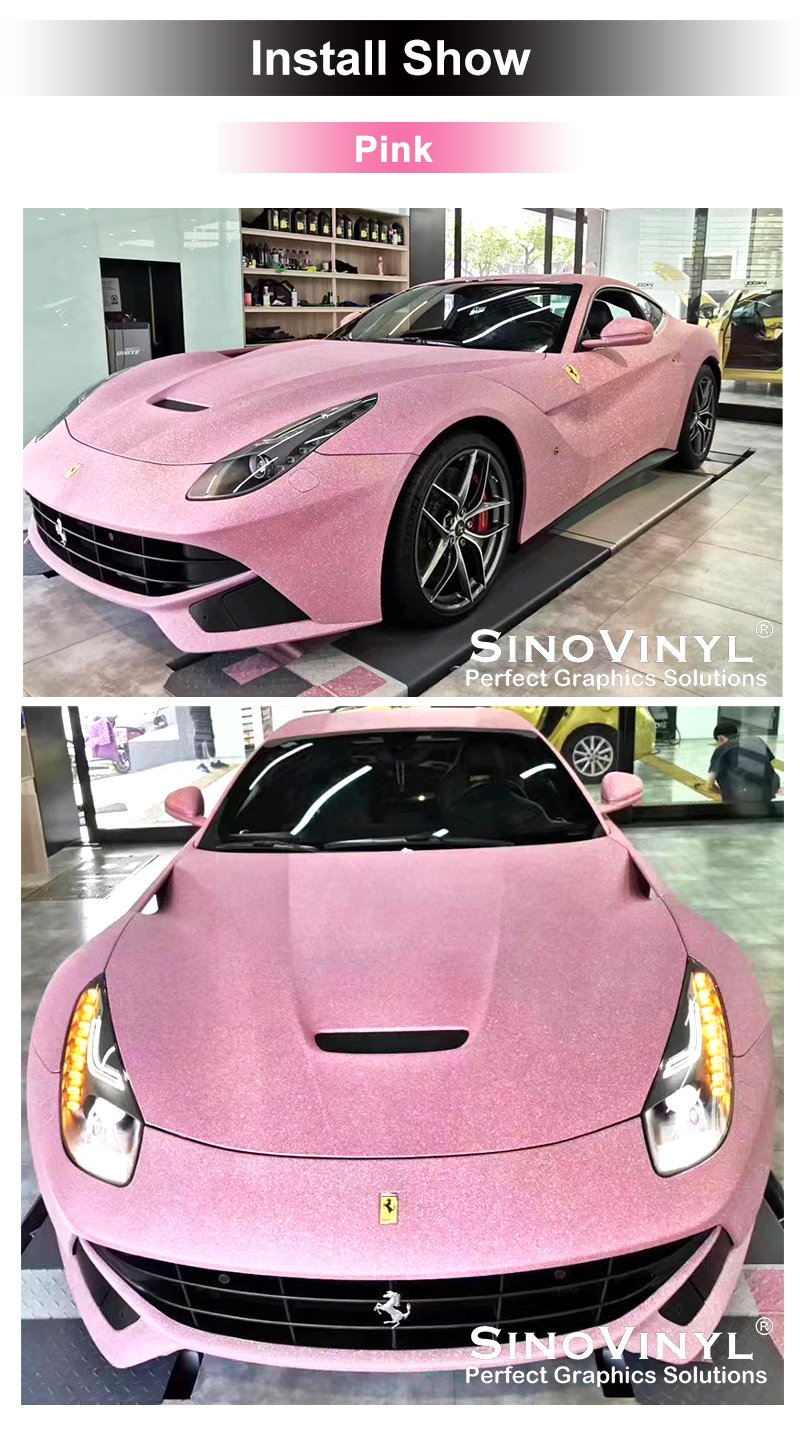 Making Glittering Statements with Super Diamond Stone Car Wraps
What sets Super Diamond Stone Car Wraps apart is their ability to make a statement. These wraps are available in a range of dazzling colors that incorporate a diamond stone glitter effect. This effect creates a shimmering, sparkling finish that's bound to turn heads wherever you go.
Whether you're seeking to refresh your car's look, protect its original paint, or make an extravagant statement on the road, Super Diamond Stone Car Wraps are the perfect choice. They provide a glamorous, eye-catching finish that sets your vehicle apart from the ordinary.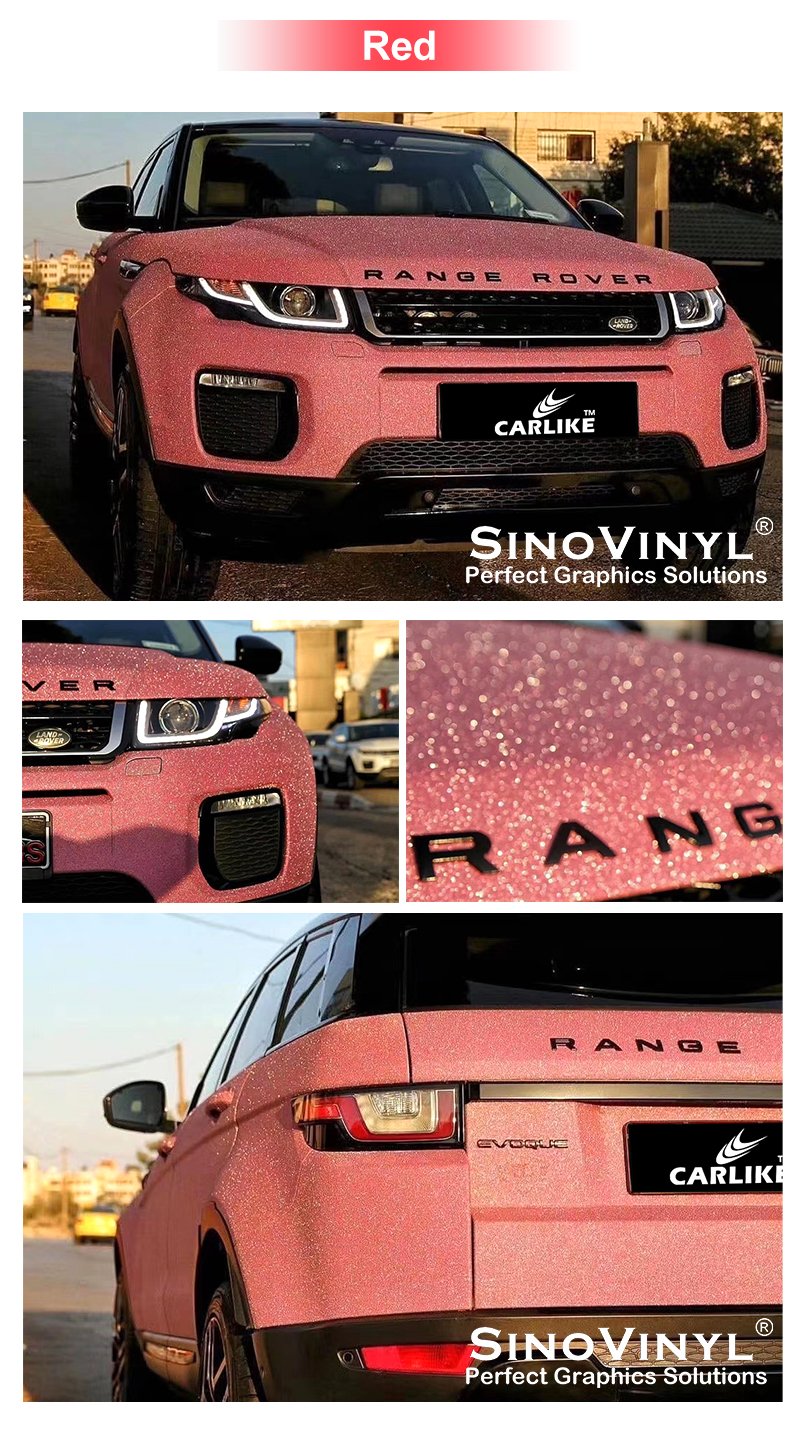 In conclusion, Super glitter car wrap vinyl are more than just a change in appearance. They're a celebration of glamour and extravagance. With their advanced calendered film production technology, durability, and air bubble-free installation. Which they provide an easy and dazzling way to make a glittering statement with your vehicle. Elevate your ride to the heights of elegance and sparkle with Super Diamond Glitter Car Vinyl, and let your car be the embodiment of automotive glamour.