1. Protects the Original Paint
"Protects the Original Paint" is one of the key benefits of wrapping a car. When you choose to wrap your car, a vinyl film is applied over the original paint surface, acting as a protective layer. This vinyl film serves as a barrier, shielding your car's factory paint from various external elements and potential damages. Here's a more detailed explanation of how car wrapping protects the original paint:
1. Scratch and Chip Resistance
The vinyl wrap provides a resilient outer layer that helps safeguard the paint from minor scratches, chips, and abrasions. It acts as a sacrificial layer, absorbing the impact and preventing direct contact with the car's original paint.
2. UV Protection
Prolonged exposure to sunlight can lead to fading, oxidation, and deterioration of the car's paint. Car wraps are engineered with UV-resistant properties that effectively block harmful UV rays, minimizing the damage caused by the sun.
3. Chemical and Contaminant Protection
Various environmental contaminants, such as bird droppings, tree sap, road salts, and industrial pollutants, can be highly corrosive and damage the paint over time. The vinyl wrap acts as a barrier, protecting the paint from these harmful chemicals and contaminants.
4. Weather Resistance
Car wraps are designed to withstand a wide range of weather conditions, including rain, snow, hail, and extreme temperatures. This resilience shields the underlying paint from the adverse effects of weather exposure.
5. Preserves Original Condition
By protecting the car's paint, a vinyl wrap helps maintain the original condition and appearance of the vehicle. This becomes especially crucial for car owners who plan to sell their vehicles in the future, as well-maintained paint can positively impact the resale value.
6. Lease and Rental Car Benefits
For those who lease their cars or use rental vehicles, car wrapping offers a practical advantage. It allows you to customize the appearance of the car during the lease or rental period without affecting the original paint. When the lease ends or you return the rental, you can remove the wrap, revealing the well-preserved paint beneath.
Overall, car wrapping provides an effective and non-permanent solution to protect your car's original paint from the wear and tear of daily driving and exposure to external elements. It is a popular choice for car enthusiasts, businesses, and individuals seeking to maintain the aesthetics and value of their vehicles while exploring creative customization options.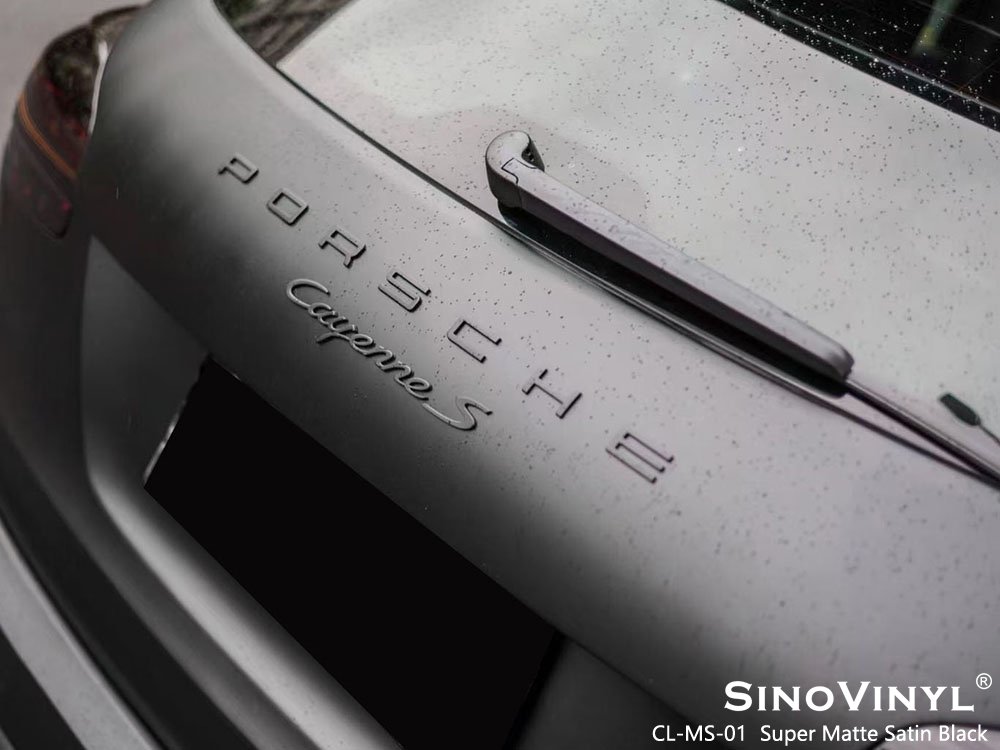 2. Preserves Resale Value
Preserving the resale value is a significant advantage of car wrapping. When you wrap a car, you essentially apply a protective layer of vinyl over its original paint. This vinyl acts as a shield, safeguarding the underlying paint from scratches, UV rays, minor abrasions, and other environmental elements that could potentially damage it over time.
Here's how car wrapping helps in preserving the resale value of a car:
1. Maintains Original Paint Condition
The car wrap serves as a sacrificial layer, absorbing the daily wear and tear that the car's surface would otherwise endure. By preventing direct contact with external factors, the original paint remains intact and in better condition.
2. Prevents Paint Fading
Exposure to sunlight and environmental pollutants can cause the car's paint to fade over time. Car wraps are designed to resist fading, ensuring that the underlying paint retains its original vibrancy and color.
3. Reduces Visible Wear and Tear
Over the years of use, a car's paint can develop small scratches and swirl marks. With a car wrap, these imperfections are masked, giving the car a fresher and more appealing appearance.
4. Easy Removal
If a car owner decides to sell the vehicle or return it at the end of a lease, the car wrap can be removed without any damage to the original paint. This reversibility is a significant advantage compared to repainting, which is more permanent and could affect the resale value if the new paint job doesn't match the original manufacturer's finish.
5. Wide Market Appeal
Some car owners might prefer personalized and unique designs, which car wraps can provide. However, when selling the car, it might be more challenging to find a buyer with the same taste. By offering a well-preserved original paint job, the car's appearance can appeal to a broader market, potentially increasing its resale value.
6. Professional Installation
To ensure the best results and avoid any damage during installation, it's essential to have a professional apply the car wrap. A well-done and high-quality car wrap installation adds to the car's overall appeal, potentially influencing its resale value positively.
Overall, by protecting the original paint and providing an opportunity for easy restoration to its original condition, car wrapping helps to maintain the car's resale value. It allows car owners to enjoy personalization and protection while having the flexibility to change or revert to the original appearance if needed, which can be a valuable selling point when it comes to selling or trading in the vehicle.
3.Affordable Alternative to Repainting
Car wrapping is considered an affordable alternative to repainting because it offers several cost-saving advantages while still achieving a similar aesthetic outcome. Here's an explanation of why car wrapping is an economical choice compared to repainting:
1. Cost of Materials
Repainting a car involves expensive automotive paint, clear coats, primers, and other materials. On the other hand, car wrapping uses vinyl films, which are generally more budget-friendly.
2. Labor Costs
The labor costs associated with car wrapping are often lower than those of repainting. Car wraps require less time and expertise to install, reducing the overall labor expenses.
3. Reduced Downtime
Repainting a car typically involves several days of downtime as the old paint is stripped, and the new paint is applied and dried. In contrast, car wrapping can often be completed within a day, minimizing the time your vehicle is out of commission.
4. No Need for Bodywork
Car wrapping can conceal minor imperfections on the car's surface, eliminating the need for extensive bodywork or repairs that would be required before repainting.
5. Versatility in Design
With car wrapping, you have the option to change the design, color, or style of your vehicle easily. This flexibility allows you to experiment with different looks without committing to a permanent change as with repainting.
6. Protecting the Original Paint
Car wraps act as a protective layer, preserving the car's original paint from scratches, chips, and fading. This protection can help maintain the car's value over time and avoid the need for expensive touch-ups or repaints in the future.
7. Removability
Unlike repainting, car wraps are not permanent. If you decide to sell your car or change its appearance, you can remove the wrap without damaging the original paint, making it a more practical choice for those who prefer versatility.
8. Marketing and Advertising
For businesses, car wrapping serves as an affordable mobile advertising solution. It allows companies to promote their brand on their vehicles without investing in expensive custom paint jobs.
Overall, car wrapping provides a cost-effective way to transform the look of a vehicle, protect the original paint, and even serve as a marketing tool. It offers car owners a flexible and budget-friendly option that doesn't compromise on aesthetics or quality, making it a popular choice in the automotive customization industry.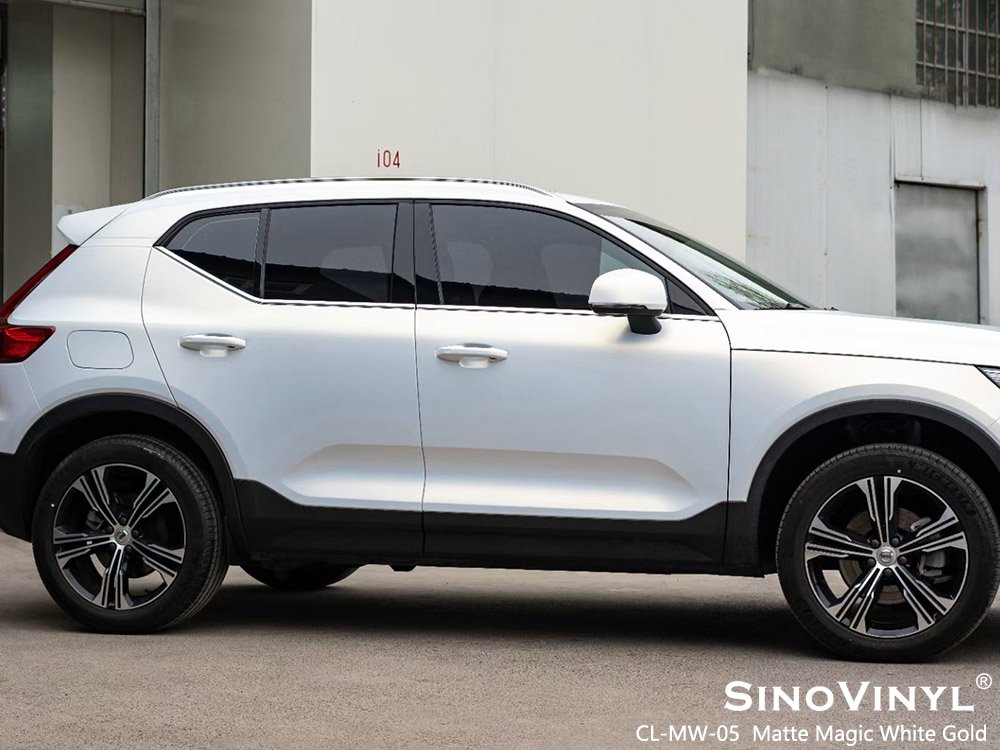 4. Customization Options
Car wrapping offers car owners a wide array of customization options, making it a highly appealing choice for those seeking a unique and personalized look for their vehicles. Here's an explanation of the customization options and why wrapping a car is an excellent way to achieve the desired aesthetic:
1. Colors and Finishes
Car wraps come in an extensive range of colors, from classic hues to vibrant shades, allowing car owners to pick the perfect color to match their personality or complement their brand. Additionally, various finishes like matte, glossy, satin, metallic, or even textured options provide further customization possibilities, giving a distinct appearance to the car that may not be easily achievable with traditional paint.
2. Graphics and Designs
Car wraps can incorporate intricate graphics, designs, patterns, or even illustrations, enabling car owners to express their creativity and make their vehicle stand out. Whether it's a bold racing stripe, a company logo, or a unique artistic design, car wrapping allows for endless possibilities in customizing the vehicle's exterior.
3. Partial Wraps
Car wrapping doesn't have to cover the entire vehicle. Partial wraps are possible, allowing car owners to customize specific areas like the hood, roof, doors, or any other part, providing a customized and eye-catching contrast to the original paint.
4. Brand Promotion
For businesses and entrepreneurs, car wraps offer an excellent opportunity for brand promotion. By incorporating logos, slogans, contact information, and other brand elements onto the vehicle's surface, car owners can turn their cars into moving advertisements, increasing brand visibility wherever they go.
5. Vehicle Wraps for Events
Car wrapping can be a temporary solution, making it perfect for events, promotions, or special occasions. Whether it's a wedding, product launch, or trade show, car wrapping allows you to transform your vehicle for the event and then easily remove it afterward.
6. Personalization
Car wrapping is all about personalization. It allows car owners to add a touch of their identity to the vehicle, making it an extension of their style and preferences. This level of personalization is challenging to achieve through traditional car paints, which often come with limited color options.
7. Protection with Style
Car wraps offer not only visual customization but also protection for the original paint. By adding a layer of vinyl material, car wraps protect the vehicle's surface from minor scratches, chips, and UV rays, ensuring the paint underneath remains in top condition.
In summary, the customization options of car wrapping provide car owners with the freedom to create a vehicle that is uniquely theirs. It is a cost-effective and versatile method to achieve a distinctive look, promote businesses, protect the original paint, and express creativity through colors, designs, and graphics. Whether it's a personal car, a company vehicle, or a promotional tool, car wrapping opens up endless possibilities for owners to stand out on the road and make a statement.
5. Easy Maintenance
Easy maintenance is one of the significant benefits of car wrapping, making it an attractive option for car owners. When you choose to wrap your car, you'll find that maintaining the appearance of the vehicle becomes a hassle-free task. Here's an explanation of why car wrapping offers easy maintenance:
1. Protective Layer
Car wraps act as a protective layer over the original paint of the vehicle. The vinyl material used in the wrap shields the paint from various elements, such as dust, dirt, debris, bird droppings, and minor scratches. As a result, the original paint remains untouched and well-preserved, reducing the need for frequent touch-ups or paint corrections.
2. Easy to Clean
Car wraps have a smooth and non-porous surface, which makes them easier to clean compared to traditional paint. You can simply wash the wrapped car with a mild soap solution and water, followed by a rinse. The vinyl surface allows dirt and grime to come off more effortlessly, saving you time and effort in cleaning.
3. Resistance to Stains
Vinyl car wraps are designed to be resistant to stains, which means that common automotive fluids like oil, grease, and fuel are less likely to leave permanent marks on the wrap. This quality ensures that the appearance of the car remains intact and blemish-free.
4. Quick Fixes
In the event of minor damages to the car wrap, such as small scratches or scuffs, repairs can be easily addressed. Professional installers can fix these issues by replacing the affected section of the wrap, avoiding the need for extensive and costly paint repairs.
5. UV Protection
High-quality car wraps are designed to be UV-resistant, protecting the underlying paint from fading or discoloration caused by prolonged exposure to the sun. This feature ensures that your car's wrap remains vibrant and retains its original appearance for an extended period.
6. No Waxing Needed
Unlike traditional paint, car wraps do not require waxing or polishing to maintain their shine. The vinyl material used in the wrap maintains its glossy or matte finish without the need for additional treatments, further simplifying maintenance efforts.
Overall, the easy maintenance of car wraps not only saves car owners time and money but also allows them to enjoy the benefits of a well-protected and eye-catching vehicle with minimal effort. Regular cleaning and occasional minor repairs are all that's needed to keep the car wrap looking fresh and vibrant throughout its lifespan.
6. Temporary and Removable
The terms "Temporary" and "Removable" refer to the nature of car wraps and their ability to be easily taken off without causing any damage to the vehicle's original paint. Let's explore each aspect:
1. Temporary
Car wraps are considered temporary because they are not a permanent alteration to the vehicle's appearance. Unlike traditional paint jobs, which involve permanently changing the car's color or design, car wraps are applied using vinyl sheets that adhere to the surface of the vehicle. This means that you can enjoy the new look of your car as long as you desire, but it's not a permanent commitment. If you decide you want to go back to the original appearance or change the wrap to something else, it can be done without any hassle.
2. Removable
The removability of car wraps is one of their major advantages. When it's time to remove the wrap, the process can be done without causing any damage to the underlying paint. Skilled professionals can carefully peel off the vinyl wrap, ensuring that the car's original paint remains intact and unharmed. This is particularly beneficial if you plan to sell your car or return a leased vehicle, as having a well-preserved original paint job can enhance the vehicle's resale value.
The temporary and removable nature of car wraps opens up a world of possibilities for car owners. It allows them to experiment with different colors and designs, express their personality and style, and even use the car as a marketing platform without being locked into a permanent change. Additionally, if the car's paint is starting to show signs of wear and tear, a car wrap can offer a temporary solution to refresh its appearance until you're ready for a more permanent fix.
Furthermore, the ability to remove the wrap without damaging the original paint means that car owners can change their car's look more frequently or adapt it to different occasions or marketing campaigns. This flexibility makes car wrapping an attractive option for those who want to keep their vehicles fresh and unique without the long-term commitment of a traditional paint job. 
7. Advertising and Branding
Car wrapping offers a unique and effective way for businesses to engage in advertising and branding initiatives. Here's an explanation of why wrapping a car can be a powerful tool for marketing:
1. Mobile Advertising
Car wraps essentially turn vehicles into mobile billboards. As the wrapped car travels through busy streets, highways, and various locations, it attracts the attention of a wide audience. The constant movement of the vehicle ensures that the brand message reaches diverse demographics and target markets.
2. Cost-Effective
Compared to traditional advertising methods like TV commercials, billboards, or print ads, car wrapping is a cost-effective alternative. Once the initial investment is made for the car wrap, the advertising continues for as long as the wrap is in good condition, which could be several years. This long-lasting visibility makes car wraps an efficient advertising investment.
3. Wider Reach
Car wraps enable businesses to reach audiences that might not be easily accessible through other advertising channels. The wrapped car can be seen in various locations, including areas where traditional advertising might be limited or too expensive.
4. Local and Targeted Marketing
Car wraps are especially useful for local businesses and services since the vehicle is primarily seen within the community where the business operates. This localized approach allows businesses to target their specific customer base effectively.
5. Brand Visibility
Car wraps create a strong visual impact, leaving a lasting impression on viewers' minds. When a vibrant and eye-catching car wrap featuring the company logo, message, and contact information passes by, it reinforces brand recognition and visibility.
6. Non-Intrusive Advertising
Unlike some advertising methods that might interrupt or disturb people, car wraps integrate seamlessly into the urban environment. They don't disrupt daily routines or activities but rather catch the attention of potential customers in a non-intrusive manner.
7. Builds Credibility
A well-designed car wrap can enhance a business's credibility and professionalism. It portrays the company as established and committed to its brand identity, which can positively influence potential customers.
8. Flexibility and Creativity
Car wraps offer a high degree of creative freedom. Businesses can experiment with various designs, colors, and messages to create a memorable and impactful advertisement.
9. 24/7 Advertising
Car wraps work around the clock, providing continuous exposure for the brand. Whether it's during rush hour or late at night, the wrapped car continues to promote the business.
10. Potential for Viral Marketing
If the car wrap design is particularly striking or unique, people might take photos or videos of the wrapped car and share them on social media, leading to additional exposure and potential viral marketing.
In summary, car wrapping presents a powerful advertising and branding opportunity for businesses of all sizes. It combines cost-effectiveness, creativity, and mobility to generate brand awareness, attract potential customers, and leave a lasting impression on the target audience.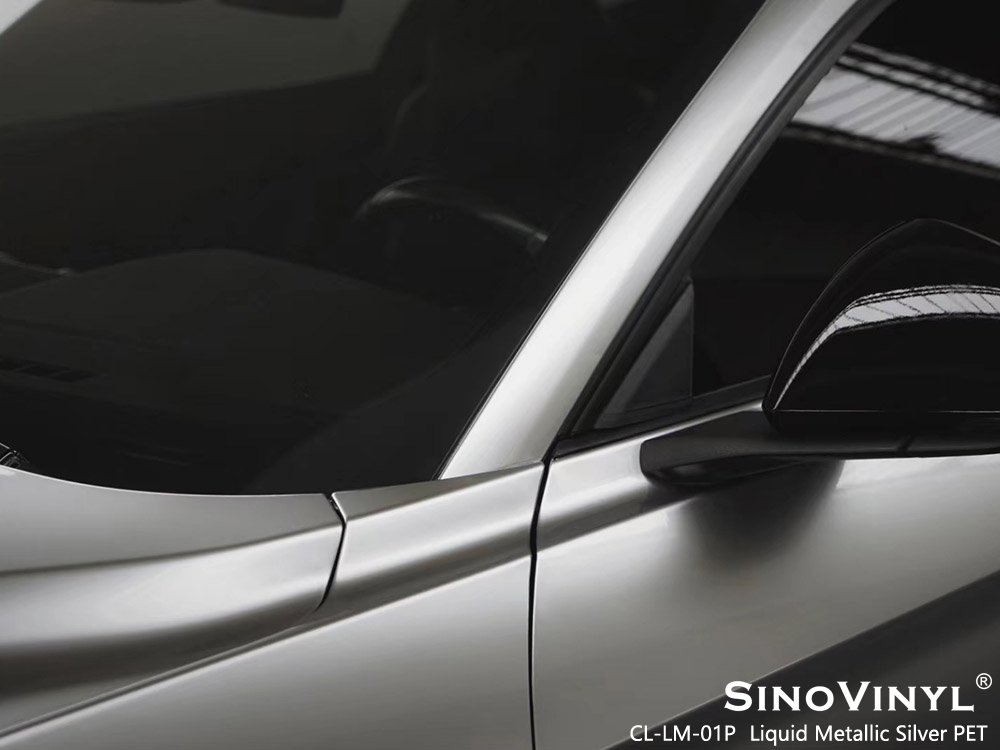 8. Wide Range of Finishes
When considering why to wrap a car, one of the significant advantages that attract car owners is the wide range of finishes available. Car wraps offer diverse finish options that can transform the appearance of a vehicle and cater to various aesthetic preferences. Here are some popular finishes and their explanations:
1. Matte Finish
Matte car wraps have a non-reflective, smooth surface, creating an understated and sophisticated appearance. This finish is popular among those seeking a subtle, modern look for their vehicles.
2. Glossy Finish
Glossy car wraps feature a high-shine, reflective surface that enhances the color and creates a vibrant, eye-catching effect. This finish is ideal for those who want a sleek and attention-grabbing appearance.
3. Satin Finish
Satin wraps offer a middle ground between matte and glossy finishes. They have a soft sheen that adds depth to the color while maintaining a more subdued appearance than a full gloss wrap.
4. Metallic Finish
Metallic car wraps incorporate metallic flakes into the material, giving the vehicle a sparkling effect that shimmers under light. This finish is perfect for those who want to add a touch of luxury and uniqueness to their cars.
5. Chrome Finish
Chrome wraps provide a mirror-like, highly reflective surface that stands out and catches everyone's eye. They deliver a striking, futuristic appearance, making the car look like it's covered in polished metal.
6. Color-Shifting Finish
Also known as chameleon wraps, color-shifting wraps display varying colors depending on the angle and lighting. This finish creates an iridescent, captivating effect that constantly changes as the car moves.
7. Carbon Fiber Finish
Carbon fiber wraps mimic the appearance of real carbon fiber but at a fraction of the cost. They offer a sporty and high-tech look, often used to accentuate specific areas of the vehicle like hoods, roofs, or side mirrors.
8. Brushed Metal Finish
Brushed metal wraps imitate the appearance of brushed aluminum or steel, giving the car an industrial and textured finish that stands out from the crowd.
The availability of these diverse finishes allows car owners to personalize their vehicles according to their style preferences and stand out on the road. Whether someone wants a sleek and luxurious look, a bold and attention-grabbing design, or a unique and creative finish, car wraps provide a versatile and cost-effective solution to transform the appearance of any vehicle.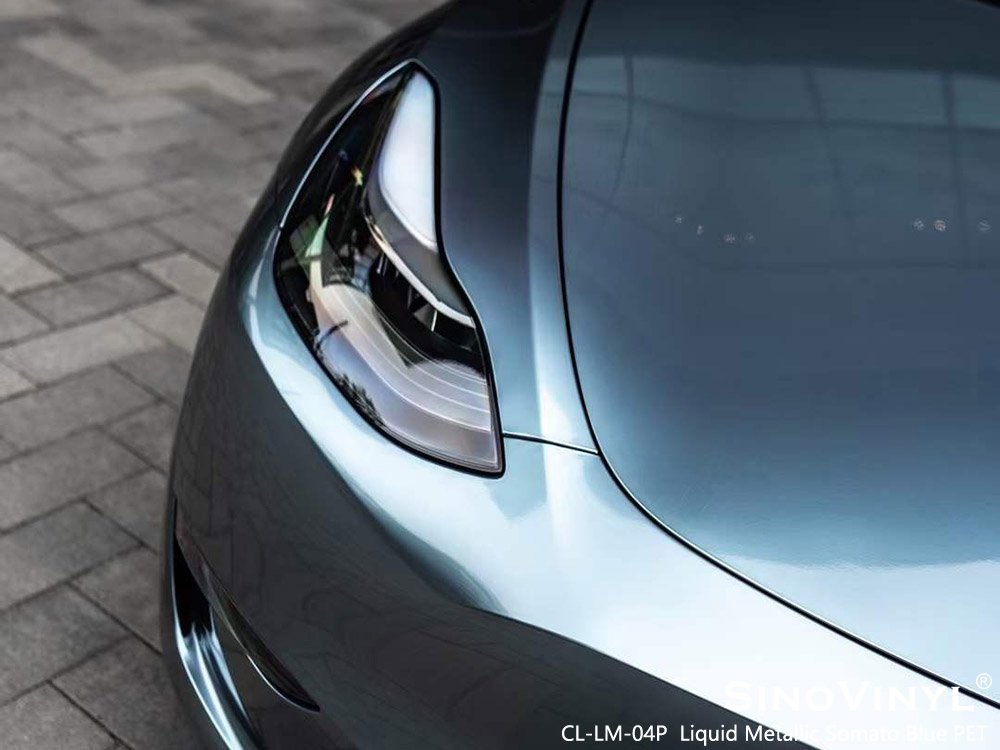 9. Fast Installation
Fast installation is one of the key advantages of wrapping a car compared to traditional paint jobs. When you choose to wrap a car, the process typically involves applying large sheets of vinyl film to the vehicle's exterior, covering its original paint.
The speed of installation for car wraps can be attributed to several factors:
1. Preparation Time
Unlike paint jobs that require extensive preparation, such as sanding and priming, car wraps can be applied directly to a clean and smooth surface. This significantly reduces the preparation time.
2. No Drying Time
After a car is painted, it needs time to dry before any additional layers or detailing can be done. With car wraps, there is no drying time required since the vinyl film is applied as a single piece.
3. Specialized Tools and Techniques
Professional car wrap installers use specialized tools and techniques that are designed to streamline the installation process. These tools help ensure precise positioning and smooth application of the vinyl film.
4. Experienced Installers
Skilled and experienced installers can efficiently wrap a car due to their familiarity with the process. They can handle complex curves and contours of the vehicle's body effectively.
5. No Need for Clear Coats
Traditional paint jobs often involve applying multiple layers of paint and clear coats to achieve a glossy finish. With car wraps, the glossy finish is already inherent in the vinyl material, eliminating the need for additional clear coats.
6. Less Labor-Intensive
Compared to labor-intensive paint jobs, car wrapping involves a simpler process that requires fewer steps, resulting in faster installation times.
7. Minimized Downtime
For businesses using wrapped vehicles for advertising purposes, fast installation means less downtime for their fleet. This allows them to get back on the road and start promoting their brand sooner.
It's essential to note that while car wrapping is generally faster than repainting, the exact time taken for installation can vary depending on the complexity of the wrap design, the size of the vehicle, and the expertise of the installer. Hiring a professional with experience in car wrapping ensures a quicker and more efficient installation process.
10. Resistant to Fading
The "resistant to fading" aspect is one of the significant advantages of car wrapping and plays a crucial role in the decision-making process for car owners considering this option. Here's an explanation of why car wraps are resistant to fading:
1. High-Quality Materials
Car wraps are typically made from premium quality vinyl materials that are specifically designed to withstand exposure to the elements. These materials are UV-resistant, which means they can endure prolonged exposure to sunlight without fading.
2. UV Protection
The sun emits ultraviolet (UV) rays that can be harmful to the paint of a vehicle. Over time, UV rays can cause paint to fade, lose its shine, and even lead to oxidation. Car wraps act as a protective barrier, shielding the original paint from these harmful UV rays and preventing fading.
3. Long-Lasting Colors
Car wrap manufacturers use advanced printing technologies to create vibrant and long-lasting colors. These colors are embedded into the vinyl material, making them more resistant to fading compared to traditional paint that sits on top of the car's surface.
4. Laminated Finish
Many car wraps have a protective clear laminate layer over the printed design. This laminate provides an extra level of protection against fading, as well as scratches, abrasions, and environmental damage.
5. Regular Maintenance
While car wraps are resistant to fading, it's essential to maintain them properly to ensure their longevity. Regular cleaning and maintenance, using recommended cleaning solutions and techniques, can help keep the wrap looking fresh and vibrant for years.
6. Environmental Factors
Car wraps are designed to withstand various environmental factors, including rain, snow, pollutants, and other contaminants that could contribute to fading. The combination of UV resistance and protection from the elements contributes to their long-lasting appearance.
Overall, the resistance to fading is a significant advantage of car wrapping because it allows car owners to maintain the pristine appearance of their vehicles for an extended period. By preserving the colors and design of the wrap, car owners can enjoy a customized and eye-catching look without worrying about premature fading or damage to their vehicle's paint.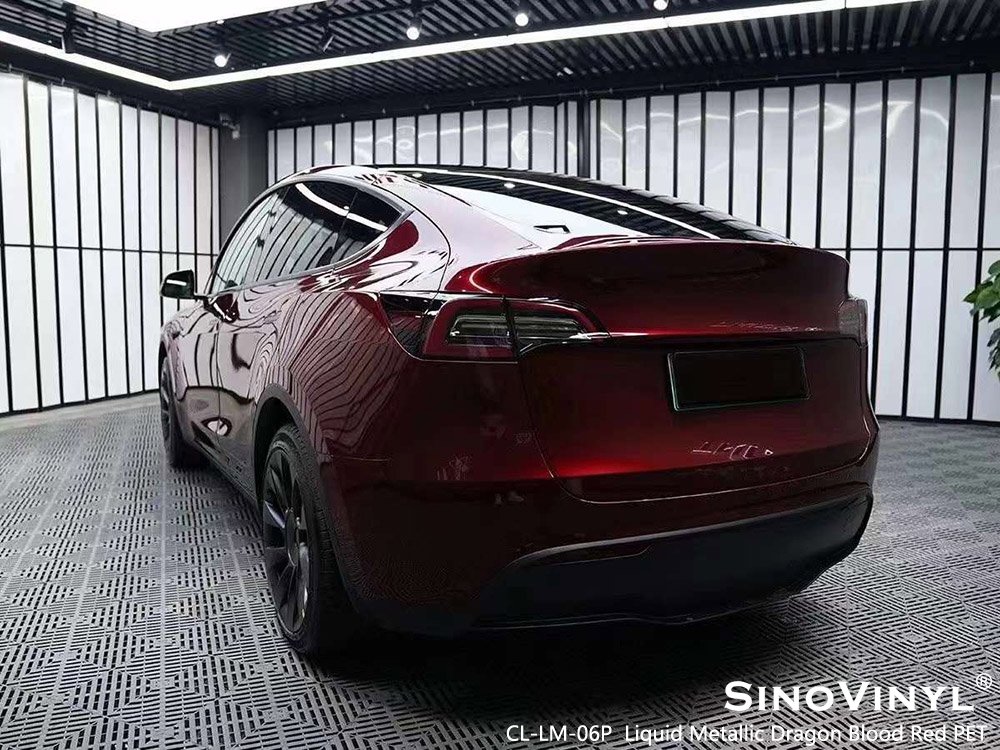 Final Words
These benefits make car wrapping a popular choice among car owners who want to protect, customize, and enhance the appearance of their vehicles in a cost-effective manner.