Why Air Free 3D Carbon Fiber Vinyl Wrap Film Is the Ultimate Solution for Car Wrapping
Are you tired of the plain and boring look of your car? Look no further than Air Free 3D Carbon Fiber Vinyl Wrap Film to give your vehicle an instant upgrade. This article will explore the benefits of using this innovative vinyl wrap film for car customization, including its durability, easy installation process, and stylish 3D carbon fiber finish. We will also provide tips for choosing the right color and texture for your car and offer step-by-step instructions for applying the vinyl wrap film yourself.
Car customization has become increasingly popular in recent years, with car enthusiasts looking for affordable and unique ways to make their vehicles stand out from the crowd. Car wrapping is one such method, allowing you to change the color, texture, and finish of your car without having to undergo a full paint job.
But with so many options available, how do you choose the best car wrapping material for your needs? Air Free 3D Carbon Fiber Vinyl Wrap Film is quickly becoming the go-to solution for car wrapping, offering a range of benefits over other materials.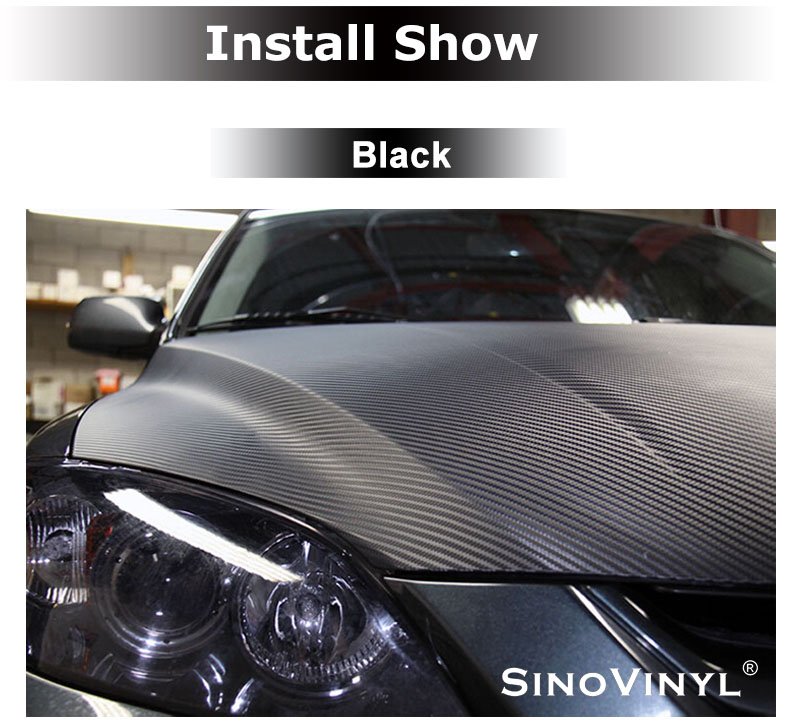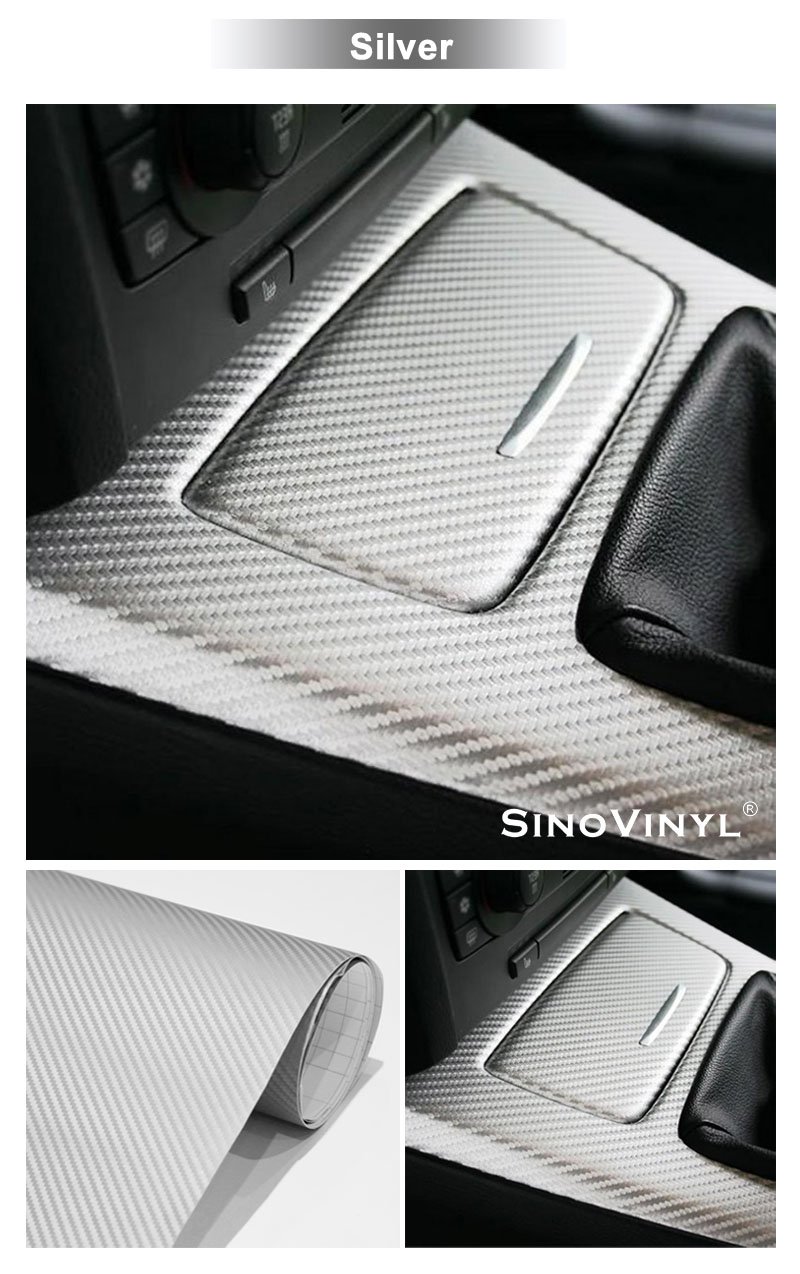 Durability
Air Free 3D Carbon Fiber Vinyl Wrap Film is incredibly durable and resistant to scratches, fading, and peeling. This makes it an ideal choice for cars that are exposed to harsh weather conditions, as well as everyday wear and tear. Unlike paint, which can chip and fade over time, vinyl wrap film maintains its color and finish for years to come.
Versatility
Vinyl wrap film is highly versatile, allowing you to create a wide range of looks and styles for your car. Air Free 3D Carbon Fiber Vinyl Wrap Film, in particular, offers a 3D carbon fiber finish that adds depth and texture to your car's appearance. It is available in a range of colors and textures, allowing you to customize your car to your exact preferences.
Affordability
Compared to a full paint job, vinyl wrap film is a much more affordable solution for car customization. It is also less time-consuming, allowing you to get back on the road with your newly customized car in no time. Additionally, vinyl wrap film can protect your car's original paint job, allowing you to preserve its value and appearance.
Protection
In addition to its cosmetic benefits, vinyl wrap film also provides protection for your car's paint job. It can shield your car from scratches, dings, and other minor damage, preserving its original appearance. When it's time to remove the vinyl wrap, it will not damage the original paint job, making it a safe and effective solution for car customization.
Comparing Air Free 3D Carbon Fiber Vinyl Wrap Film to Other Car Wrapping Materials
While there are many car wrapping materials available, Air Free 3D Carbon Fiber Vinyl Wrap Film stands out for its unique benefits. Let's compare it to some of the other popular car wrapping materials:
Paint: While a full paint job offers a range of customization options, it is much more expensive and time-consuming than vinyl wrap film. It is also less versatile, as you cannot achieve the same range of textures and finishes with paint.
Decals: Decals are another popular solution for car customization, but they can be difficult to apply and can fade over time. They also do not offer the same level of protection as vinyl wrap film.
Chrome wraps: Chrome wraps can be eye-catching and unique, but they are also more expensive and can be difficult to maintain.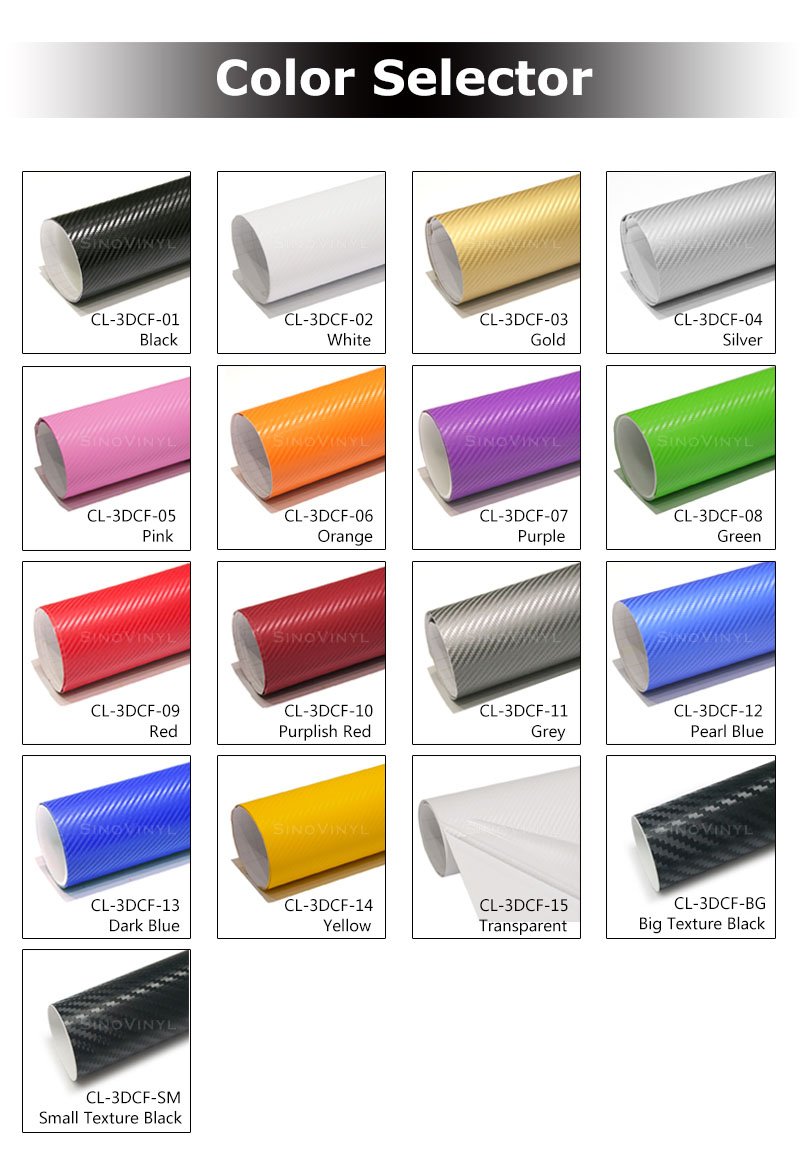 In conclusion, Air Free 3D Carbon Fiber Vinyl Wrap Film is the ultimate solution for car wrapping, offering a range of benefits over other materials. Its durability, versatility, affordability, and protection make it an ideal choice for car enthusiasts looking to customize their vehicles. With the right professional service and a little bit of creativity, you can transform your car's appearance with