The Evolution of Vehicle Sticker Car Wraps: From Utility to Art
In the early days of automotive customization, car owners seeking to change the appearance of their vehicles often resorted to traditional paint jobs. However, this process was time-consuming, expensive, and permanent. The introduction of vehicle sticker car wraps revolutionized the automotive industry, transforming it from a utility-driven solution to a vibrant and expressive art form.
1. Utility-Driven Beginnings
Vehicle sticker car wraps originated as a practical solution for businesses and advertising purposes. Companies utilized simple vinyl lettering and logos on their fleet vehicles to promote their brand. These early wraps were primarily monochromatic and focused on conveying essential information about the business.
2. Advancements in Printing Technology
With advancements in printing technology, the capabilities of vehicle sticker car wraps expanded. Full-color digital printing allowed for intricate designs, high-resolution graphics, and vibrant colors, enabling car owners to personalize their vehicles like never before.
3. Creative Freedom and Customization
As printing technology continued to improve, vehicle sticker car wraps began to offer car owners unmatched creative freedom and customization options. Car enthusiasts and businesses alike could now transform their vehicles into rolling canvases, expressing their personality, style, and brand identity.
4. Protection and Preservation
Beyond aesthetics, vehicle sticker car wraps also provided functional benefits. They acted as a protective layer for the car's original paint, shielding it from scratches, UV rays, and other environmental elements. This preservation aspect further contributed to the appeal of car wraps.
5. Artistic Expression and Unique Designs
With the newfound artistic potential of vehicle sticker car wraps, the automotive community witnessed an explosion of unique and eye-catching designs. From bold racing stripes to intricate patterns and realistic imagery, car wraps allowed car owners to make their vehicles stand out in a sea of conformity.
6. Rising Popularity in Motorsports
The motorsports industry embraced vehicle sticker car wraps wholeheartedly. Race cars adorned with sponsor logos and striking designs became a common sight on tracks worldwide. Car wraps offered a cost-effective way for teams to change their visuals rapidly and showcase their sponsors prominently.
7. Mainstream Adoption and Consumer Appeal
As the popularity of vehicle sticker car wraps grew in motorsports and commercial sectors, it caught the attention of everyday car owners. The consumer appeal of car wraps soared, and more people began opting for this dynamic alternative to traditional paint jobs.
8. Innovative Materials and Finishes
Manufacturers continuously improved vinyl materials and finishes, further expanding the possibilities for vehicle sticker car wraps. Matte, gloss, satin, chrome, metallic, and textured finishes provided even more options for car owners to create their dream car designs.
9. Industry for Artists and Installers
The increasing demand for high-quality car wraps gave rise to a thriving industry of artists, designers, and professional installers specializing in vehicle wrap creations. This industry allowed talented individuals to explore their creativity and find a niche in automotive customization.
10. Cultural Phenomenon and Social Media
Vehicle sticker car wraps became a cultural phenomenon, thanks in part to social media. Eye-catching wraps garnered attention, and car enthusiasts shared their impressive transformations, inspiring others to consider car wraps as a means of personal expression.
In conclusion, vehicle sticker car wraps have come a long way from their humble beginnings as a utility-driven solution. Today, they represent a dynamic and expressive art form, providing car owners with limitless possibilities to showcase their individuality and creativity on the road. The evolution of car wraps has forever changed the way we approach automotive customization, turning every car into a unique and rolling work of art.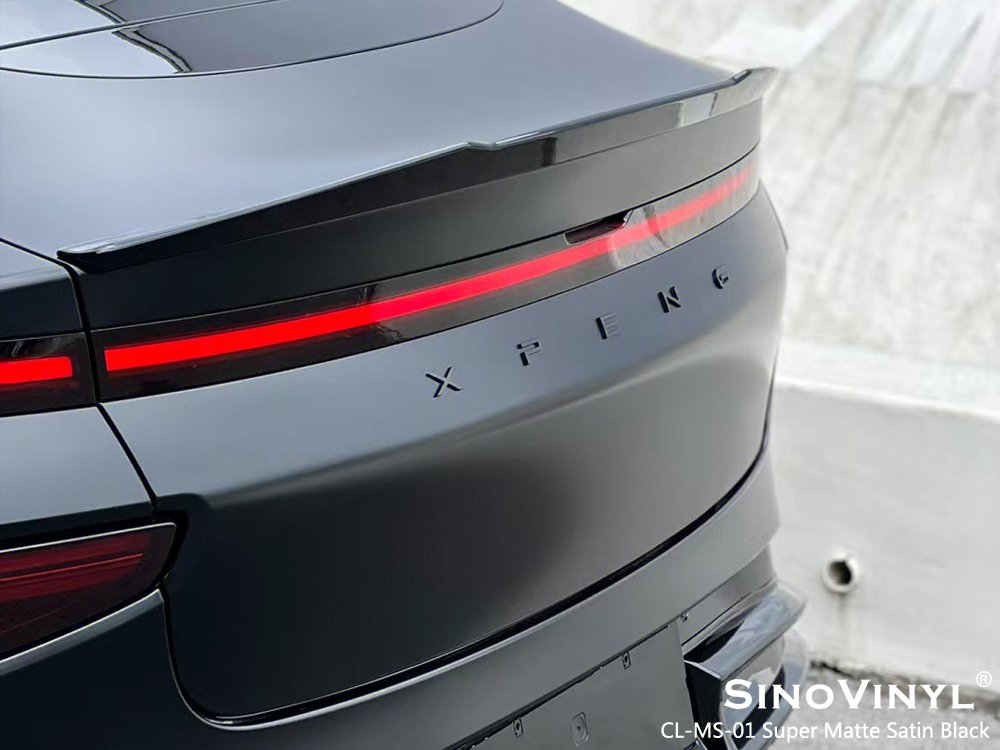 Exploring the Different Types of Vehicle Sticker Car Wraps Available
There are several different types of vehicle sticker car wraps available, each offering unique features and finishes. Here are some popular types:
1. Color Change Wraps
These wraps are designed to completely change the color of the vehicle's exterior. Car owners can choose from a wide range of colors and finishes, including matte, gloss, satin, and metallic.
2. Printed Wraps
Printed wraps feature custom designs, graphics, or patterns. They allow car owners to personalize their vehicles with anything from company logos to artistic illustrations.
3. Carbon Fiber Wraps
Carbon fiber wraps mimic the appearance of real carbon fiber material, providing a sporty and high-tech look to the vehicle's surface.
4. Chrome Wraps
Chrome wraps are highly reflective and offer a mirror-like finish. They add a bold and eye-catching appearance to the car.
5. Matte Wraps
Matte wraps have a non-reflective, flat finish, and they are particularly popular for giving vehicles a sophisticated and modern look.
6. Satin Wraps
Satin wraps have a finish that falls between matte and gloss, providing a subtle sheen that enhances the vehicle's aesthetics.
7. Gloss Wraps
Gloss wraps have a shiny and reflective finish, creating a sleek and polished appearance.
8. Brushed Metal Wraps
Brushed metal wraps replicate the appearance of brushed aluminum or stainless steel, giving the vehicle an industrial and luxurious feel.
9. Chameleon Wraps
Chameleon wraps display a shifting color effect, often seen as a mix of multiple colors depending on the angle of view and lighting conditions.
10. Racing Stripes
These wraps feature racing stripes in various colors and styles, harking back to classic racing aesthetics.
11. Clear Paint Protection Films
While not entirely a car wrap, these clear films protect the car's original paint from scratches and chips without altering its color.
12. Reflective Wraps
Reflective wraps use materials that reflect light, making the vehicle more visible and safe at night.
13. Frosted Glass Wraps
These wraps create a frosted glass effect, offering privacy to the vehicle's windows while adding an elegant touch.
14. Textured Wraps
Textured wraps can imitate materials like leather, wood, or brushed steel, adding a tactile element to the car's appearance.
15. Camouflage Wraps
Camouflage wraps provide a rugged and adventurous look to the vehicle, often favored by outdoor enthusiasts.
Each type of vehicle sticker car wrap offers a distinctive look and feel, allowing car owners to customize their vehicles according to their preferences and style.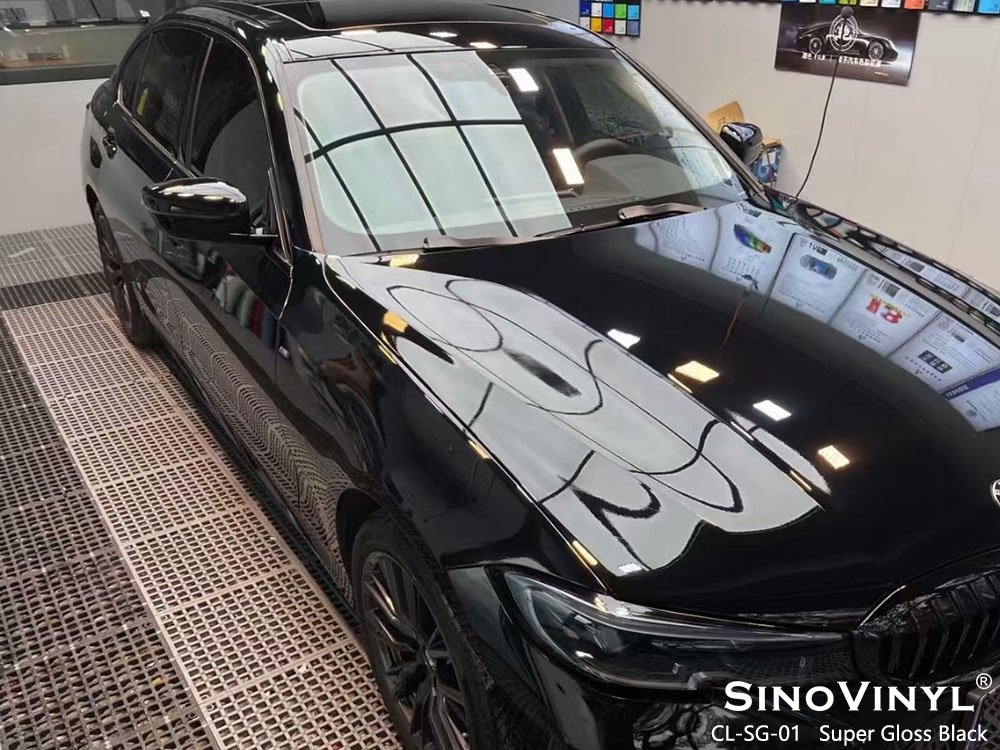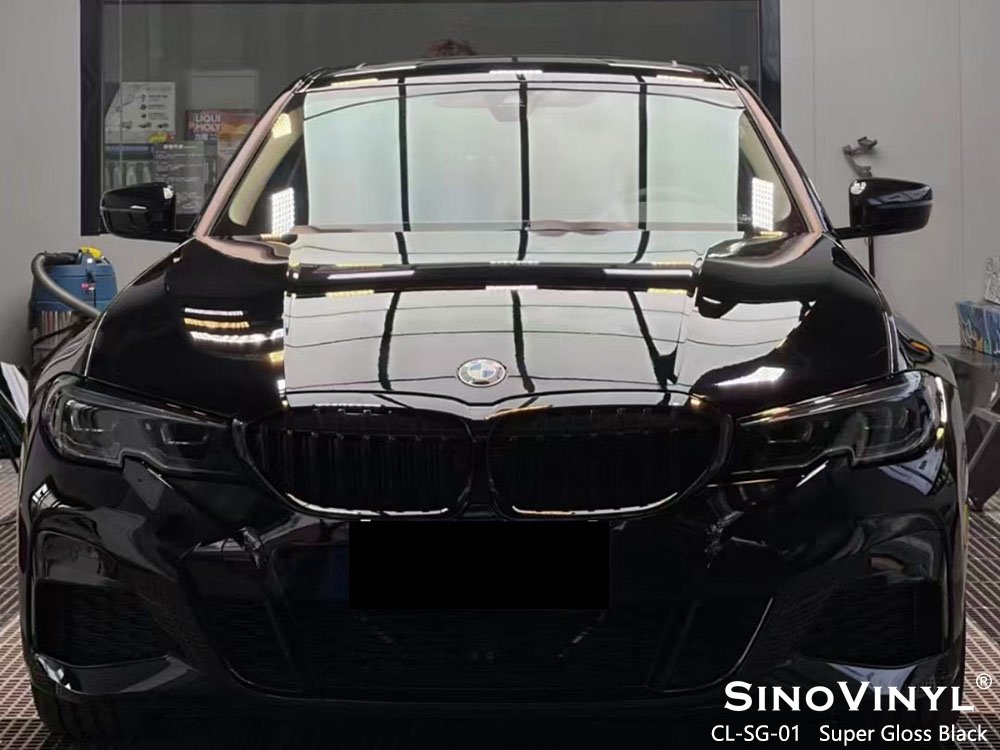 Step-by-Step Guide: How to Apply Vehicle Sticker Car Wraps Like a Pro
Applying vehicle sticker car wraps can be a bit challenging, but with the right approach and some patience, you can achieve a professional-looking result. Here's a step-by-step guide on how to apply vehicle sticker car wraps like a pro:
Materials Needed
– Vehicle sticker car wrap vinyl
– Cleaning supplies: soap, water, and microfiber cloth
– Squeegee or plastic card
– Heat gun or hairdryer
– Utility knife or precision cutting tool
– Measuring tape
– Isopropyl alcohol (optional)
Step 1: Prepare the Surface
– Thoroughly clean the surface of your car with soap and water to remove dirt, dust, and debris. You can also use isopropyl alcohol to ensure there is no residue left on the surface. Dry the area completely with a microfiber cloth.
Step 2: Measure and Cut
– Measure the area you want to wrap carefully. Add a few inches to each side to allow for some margin. Use a precision cutting tool or utility knife to cut the vinyl wrap according to your measurements.
Step 3: Peel and Position
– Peel a small portion of the backing of the vinyl wrap and align it with the area you want to cover. Start from one edge and gradually peel the backing while smoothing down the vinyl with your other hand. Make sure to avoid air bubbles by applying even pressure.
Step 4: Apply Heat
– As you progress, use a heat gun or hairdryer to gently warm the vinyl wrap. This will make it more pliable and easier to work with, especially when you encounter curves and contours on your car's surface.
Step 5: Use the Squeegee
– As you apply the vinyl, use a squeegee or plastic card to smooth it out and push any air bubbles to the edges. Work from the center outwards to ensure a smooth and uniform application.
Step 6: Handle Curves and Contours
– For curves and contours, use the heat gun to warm the vinyl, making it easier to stretch and conform to the shape of your car. Be patient and work slowly, using the squeegee to help press the vinyl into place.
Step 7: Trim Excess
– Once the vinyl is applied to the entire area, trim any excess material using a precision cutting tool or utility knife. Take your time and be precise during this step.
Step 8: Finish the Edges
– To ensure a professional finish, use the heat gun to warm the edges of the vinyl, and then press them down firmly with the squeegee.
Step 9: Check for Air Bubbles
– Inspect the entire wrapped area for any remaining air bubbles. If you find any, use the squeegee to smooth them out.
Step 10: Allow it to Set
– After applying the vehicle sticker car wrap vinyl, allow it to set for a few hours. Avoid washing your car or exposing it to rain during this time.
Following these steps and taking your time during the process will help you apply the vehicle sticker car wrap vinyl like a pro, achieving a clean and professional-looking result.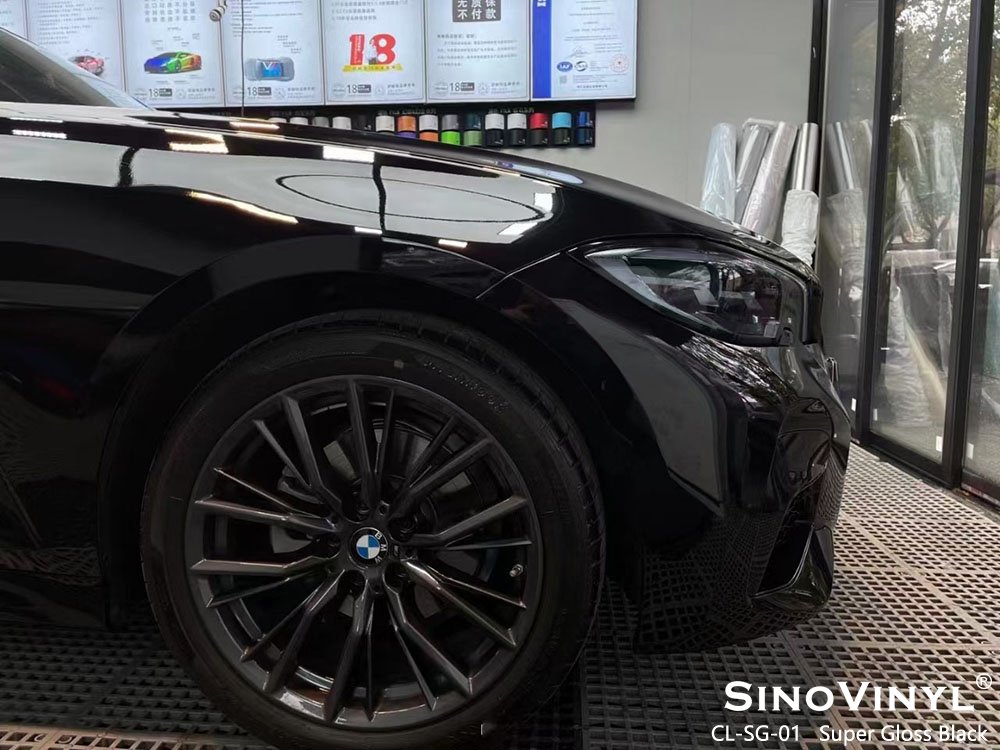 Protecting Your Car's Paint with Vehicle Sticker Car Wraps
Vehicle sticker car wraps offer protection to your car's paint in several ways:
1. Physical Barrier
When properly applied, the vinyl car wrap acts as a physical barrier between the original paint of your car and the external elements. It shields the paint from road debris, such as stones, gravel, and sand, that can cause scratches or dings while driving.
2. UV Protection
Vehicle sticker car wraps are designed with UV-resistant materials. They can effectively block harmful ultraviolet rays from the sun, which can fade and damage the car's paint over time. By preventing UV exposure, the wrap helps maintain the vibrancy and color of your car's paint.
3. Minor Scratch Resistance
The vinyl material of car wraps has some degree of scratch resistance. While it won't prevent all scratches, it can protect the paint from minor abrasions and swirl marks that might occur during regular use or while washing the car.
4. Environmental Protection
Vehicle sticker car wraps act as a protective shield against environmental factors like bird droppings, tree sap, acid rain, and pollutants. These substances can be corrosive and cause damage to the paint. The car wrap prevents direct contact, reducing the risk of paint deterioration.
5. Easy Removal
When you decide to remove the car wrap, it peels off without damaging the original paint underneath (assuming the paint was in good condition before applying the wrap). This is especially beneficial for leased vehicles or if you want to change the vehicle's appearance after a few years without compromising the paint.
6. Resale Value Preservation
By protecting the car's paint, vehicle sticker car wraps help maintain the car's overall appearance. When it comes time to sell or trade-in your vehicle, having well-preserved paint can increase its resale value.
7. Longevity of Original Paint
If you plan to keep your vehicle for an extended period, a car wrap can help preserve the original paint's quality. This can be particularly valuable for classic or collectible cars, where maintaining the vehicle's authentic appearance is crucial.
It's important to note that the effectiveness of car wraps in protecting the paint depends on the quality of the vinyl used and the proper installation. Professional installation is recommended to ensure a smooth, even application that maximizes the protective benefits of the car wrap.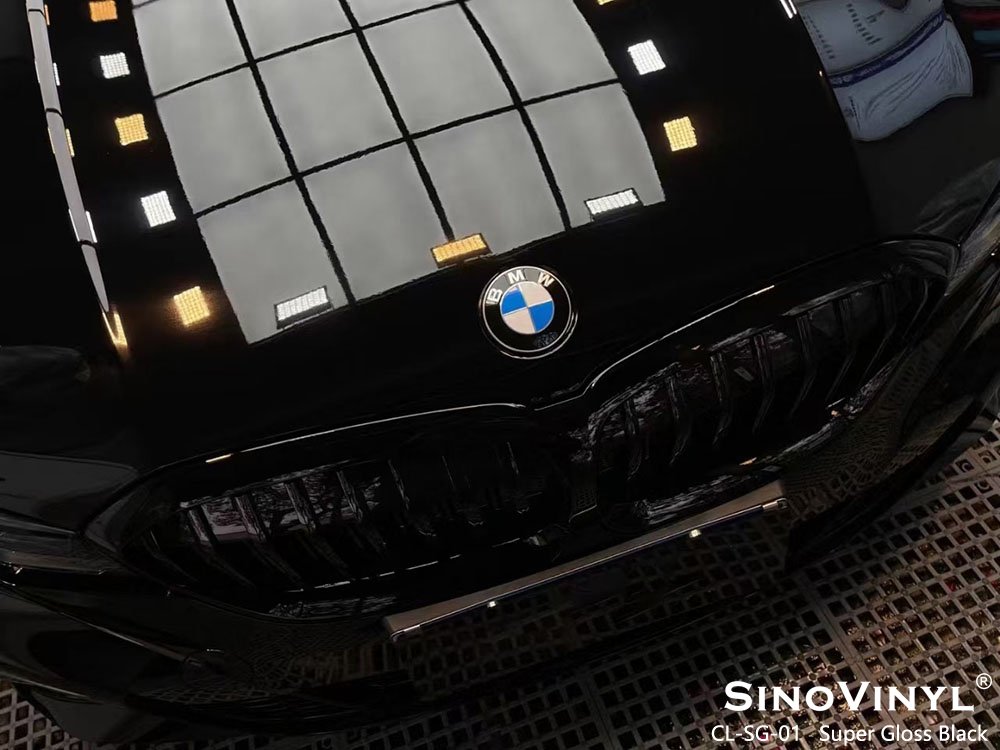 Finall Words
In conclusion, vehicle sticker car wraps have opened up an exciting world of possibilities beyond traditional paint jobs, captivating car owners with their beauty and versatility. Embracing this trend allows car enthusiasts to go beyond the limitations of paint and explore a wide array of eye-catching designs, colors, and textures to transform their vehicles into unique expressions of personal style. Beyond the aesthetic appeal, these wraps provide practical benefits too, acting as a protective shield against the elements and preserving the original paint's brilliance. Whether you seek a bold statement or a subtle enhancement, vehicle sticker car wraps offer an exceptional solution for car owners looking to elevate their ride to new heights of artistry and individuality. So, why stick to paint alone? Discover the remarkable beauty and endless possibilities that vehicle sticker car wraps bring to the world of automotive customization, and unlock the true potential of your beloved car.