In the realm of automotive styling, one thing is certain: the desire to stand out on the road is universal. Whether you're an auto enthusiast or simply someone looking to give your vehicle a unique and eye-catching makeover, the Chrome Mirror Metallic Auto Vinyl Wrapping Sticker is here to redefine car customization as you know it.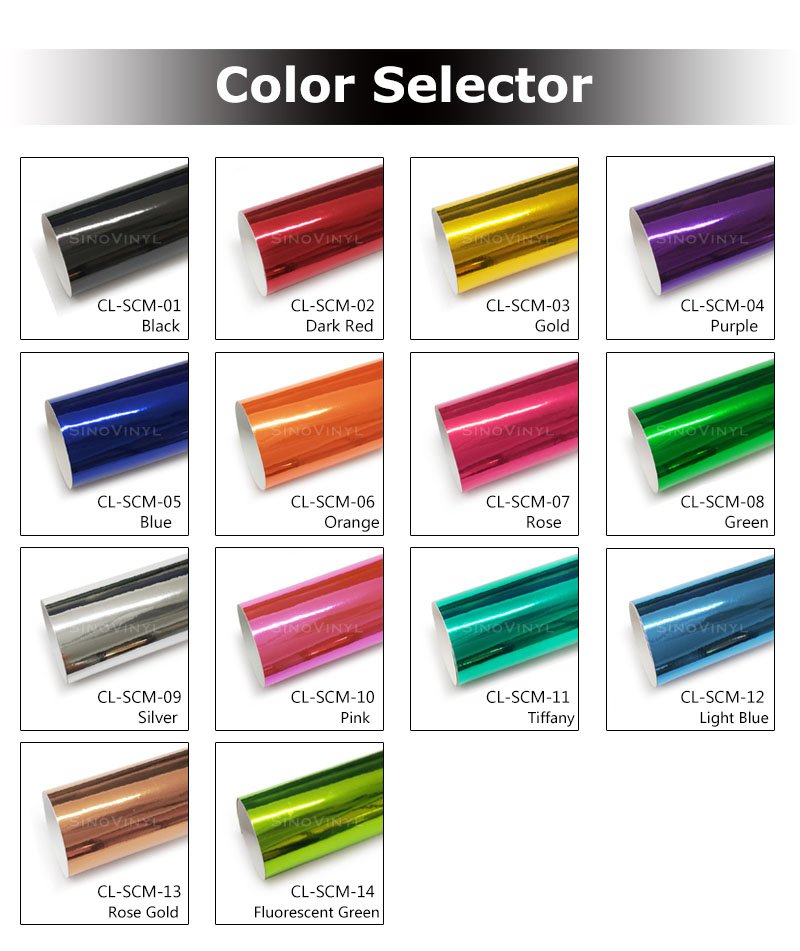 A Shimmering Transformation
Imagine your car with a surface that gleams like a polished mirror. This is precisely what the Chrome Mirror Metallic Auto Vinyl Wrapping Sticker brings to the table. It's more than just a sticker; it's a game-changer for those seeking a bold and glamorous appearance.
The Mirror Effect
The standout feature of this vinyl is its mirror-like finish. It doesn't just reflect light; it transforms it into a dazzling spectacle. Your car will appear as though it's cloaked in liquid metal, creating an unforgettable visual impact.
Endless Customization Possibilities
Express yourself through your vehicle like never before. This vinyl comes in an assortment of colors, allowing you to tailor your ride to match your personality and style. Whether you prefer the classic chrome look, a vibrant red, or an electric blue, the options are virtually limitless.
Seamless Application, Professional Results
You don't need to be a seasoned professional to achieve flawless results. The Chrome Mirror Metallic Auto Vinyl Wrapping Sticker is designed for easy installation, ensuring that even DIY enthusiasts can transform their cars into stunning, head-turning works of art. Its flexibility allows it to conform smoothly to every contour of your vehicle.
Protection and Durability
This vinyl isn't just about aesthetics. It also provides an extra layer of protection against minor scratches, dings, and UV rays. Your car's finish will stay pristine, and the mirror-like shine will endure for years to come.
Adaptability to Weather Conditions
Worried about how this vinyl will fare against the elements? Rest assured, it's designed to withstand a variety of weather conditions. Rain, snow, or sunshine, your vehicle will maintain its brilliant shine.
A Cost-Effective Choice
Compared to traditional paint jobs, which can be costly and permanent, the Chrome Mirror Metallic Auto Vinyl Wrapping Sticker offers an affordable way to achieve a luxurious look. Plus, if you ever want to change your car's appearance, it's as easy as peeling off the vinyl and starting anew.
Make Your Statement on Wheels
Prepare to turn heads and make a statement like never before. With the Chrome Mirror Metallic Auto Vinyl Wrapping Sticker, your vehicle will become a reflection of your style, personality, and flair for the extraordinary.
In the world of car customization, it's not just about the destination; it's about the journey. And with the Chrome Mirror Metallic Auto Vinyl Wrapping Sticker, your journey on the road will be a breathtaking, reflective adventure. Elevate your vehicle's appearance and make it truly your own with this exceptional automotive accessory.