Textured Car Wraps: A Versatile Solution for Personalized Car Designs
Textured car wraps offer a versatile solution for personalized car designs due to several key reasons:
1. Diverse Texture Options
Textured car wraps come in a wide range of textures, from carbon fiber and brushed metal to matte and satin finishes. This variety allows car owners to choose a texture that complements their vehicle's style and reflects their personality.
2. Endless Design Possibilities
The different textures available in car wraps open up endless design possibilities. Car enthusiasts can experiment with various combinations of colors, patterns, and textures to create a truly unique and personalized look for their vehicle.
3. Non-Permanent Customization
Unlike traditional paint jobs, textured car wraps are non-permanent. This means car owners can change the design whenever they desire, without the need for a complete repaint. It offers flexibility to keep up with evolving trends or cater to changing preferences.
4. Paint Protection
Textured car wraps not only enhance aesthetics but also provide a protective layer for the original car paint. They shield the vehicle's surface from minor scratches, UV rays, and road debris, helping to maintain the car's resale value.
5. Cost-Effective Alternative
Opting for a textured car wrap is often more cost-effective than a full paint job, especially for complex designs. This affordability enables car owners to achieve a high-quality customized appearance without breaking the bank.
6. Quick Installation and Removal
Professional installation of textured car wraps is relatively quick compared to traditional paint application. Additionally, if the car owner wants to revert to the original paint or try a new design, the wrap can be easily removed without any damage to the car's surface.
7. Branding and Advertising Opportunities
Textured car wraps can also be utilized for branding purposes, making them popular among businesses that use vehicles for promotional activities. Wrapping company cars with branded textures can help create a professional and consistent image.
8. Camouflage Imperfections
In some cases, car owners may have minor imperfections or blemishes on their vehicles' surfaces. Textured wraps can effectively camouflage these imperfections, giving the car a flawless appearance.
In summary, textured car wraps offer an array of texture options, creative design opportunities, protection for the original paint, cost-effectiveness, and quick installation. Their ability to personalize vehicles while being easily reversible makes them an ideal choice for car enthusiasts looking to stand out on the road with a customized and distinctive ride.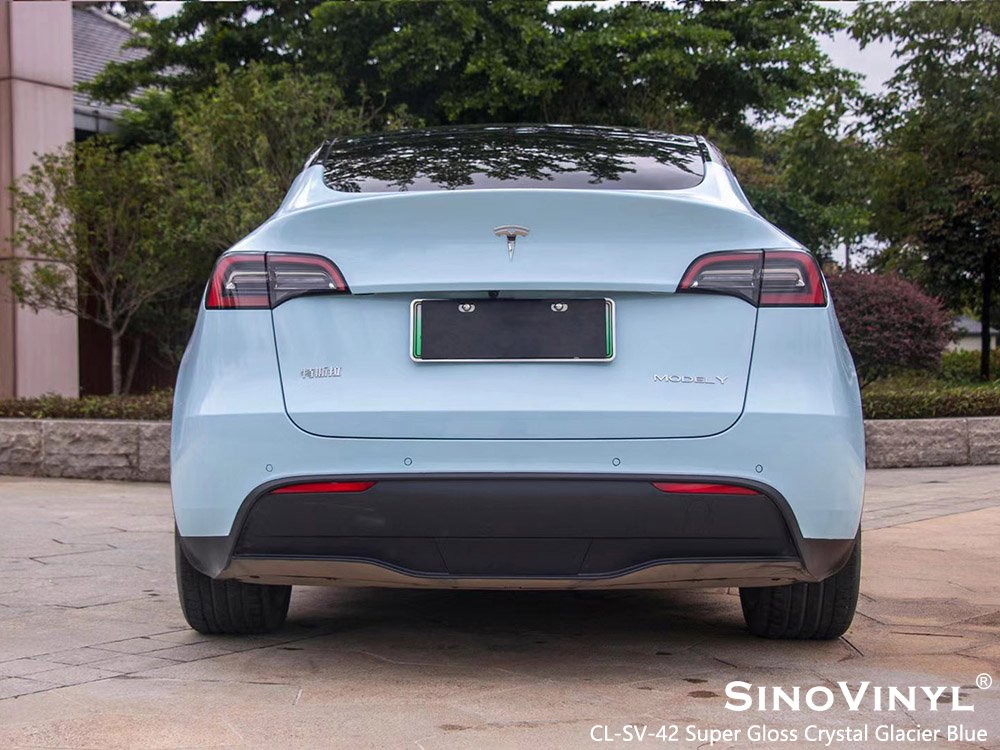 Protecting Your Car's Paint with Textured Wraps: Myth or Reality?
Protecting your car's paint with textured wraps is indeed a reality. Textured car wraps can serve as a protective layer for your vehicle's original paint, shielding it from various external elements and potential damage. Here's how textured wraps can offer protection:
1. Physical Protection
Textured wraps are typically made from durable vinyl materials that provide an extra layer of protection against minor scratches, chips, and abrasions. The textured surface can help to hide or minimize the appearance of small imperfections, preserving your car's original paint.
2. UV Protection
The sun's ultraviolet (UV) rays can cause paint fading and oxidation over time. Textured wraps are designed with UV-resistant properties that help safeguard your car's paint from the harmful effects of sunlight, preventing premature fading and maintaining its vibrant appearance.
3. Chemical Resistance
Textured wraps are engineered to resist exposure to various chemicals, such as bird droppings, tree sap, road salts, and other environmental contaminants. These wraps act as a barrier between your car's paint and potentially harmful substances, reducing the risk of paint damage.
4. Weather Protection
Textured wraps provide an additional layer of defense against harsh weather conditions, including rain, snow, and hail. This protection can help prevent water damage and rust formation on your car's body.
5. Removability without Damage
High-quality textured wraps are designed to be easily removable without causing damage to the underlying paint. This means you can change the wrap or revert to the original paint without any adverse effects.
However, it's essential to note that while textured wraps offer protection against many external factors, they are not foolproof. Severe impacts, accidents, or improper installation can still cause damage to the car's paint or the wrap itself. Regular maintenance, including proper cleaning and care of the wrap, is crucial to ensure its longevity and effectiveness in protecting your car's paint.
Ultimately, choosing a reputable professional to install the textured wrap and investing in high-quality materials can significantly impact the level of protection the wrap provides. When properly applied and maintained, textured wraps can be an excellent choice for car owners looking to protect their vehicles' paint while adding a unique and stylish appearance.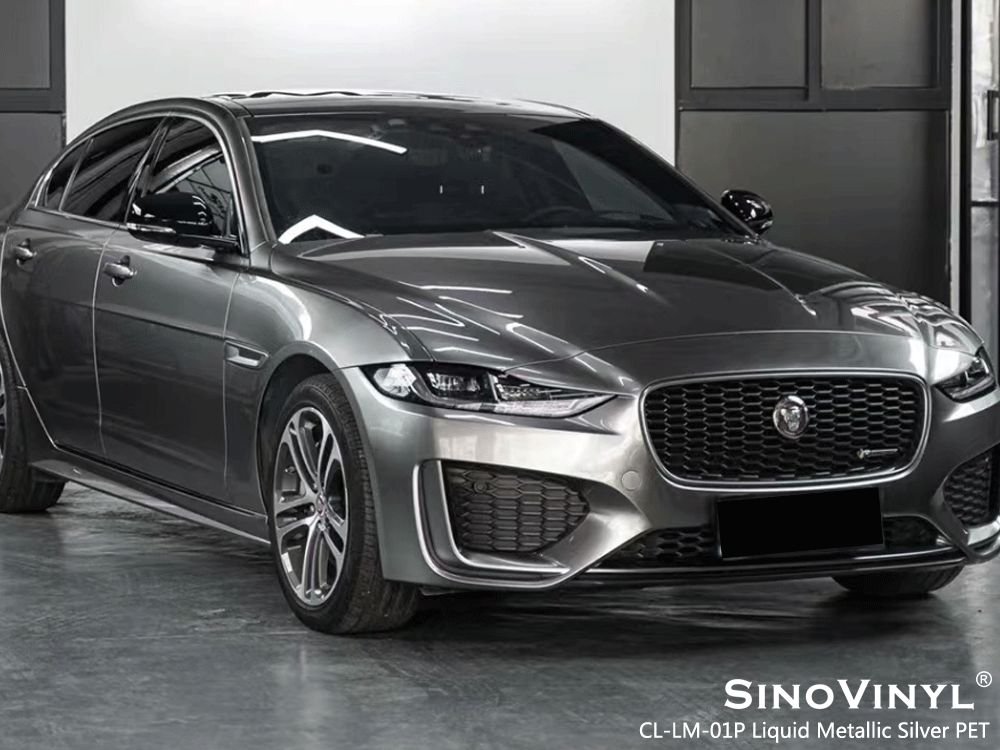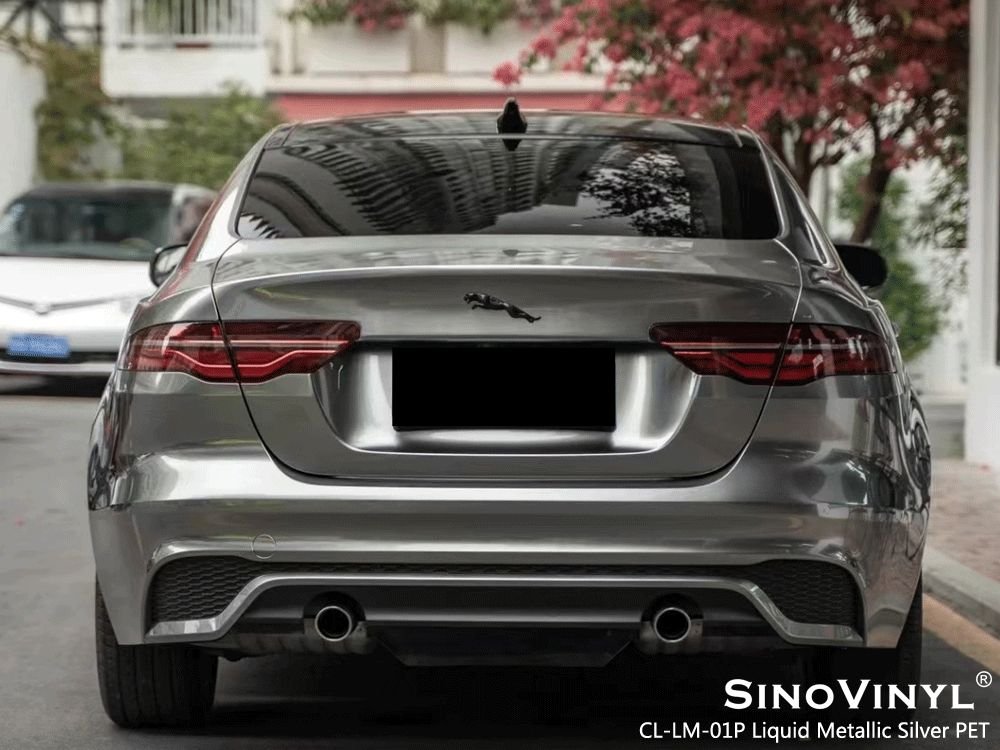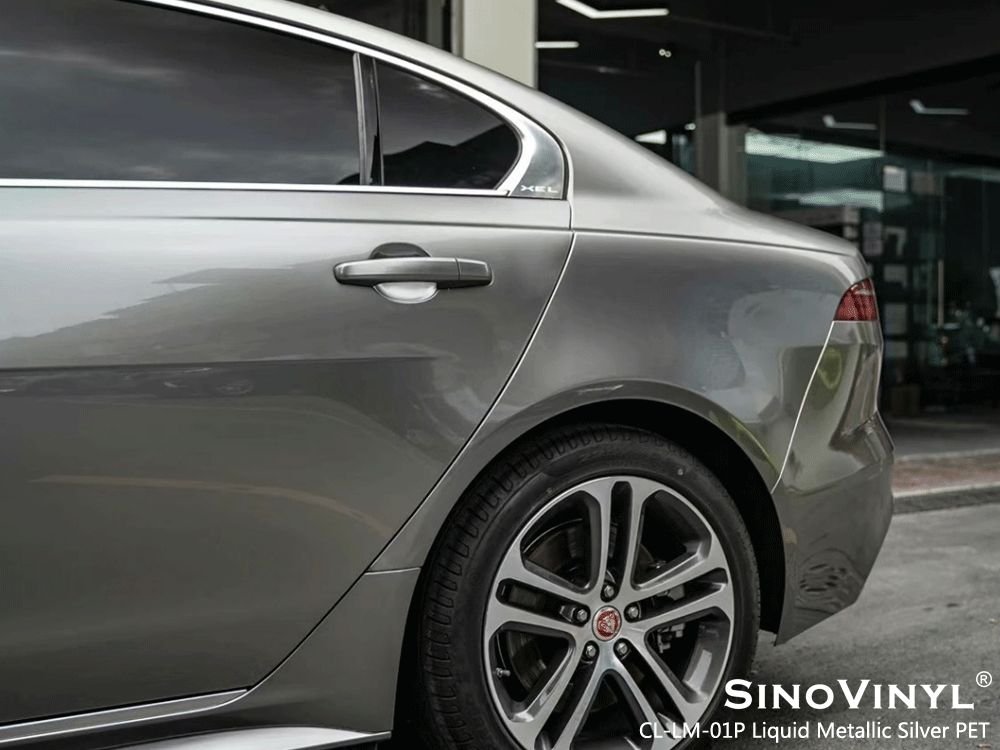 Maintenance Tips for Long-Lasting Textured Car Wrap Finishes
Maintaining your textured car wrap properly is crucial to ensure its longevity and preserve its stunning appearance. Here are some maintenance tips to keep your textured car wrap finish looking great for the long haul:
1. Regular Washing
Wash your car wrap regularly using a mild automotive detergent and clean water. Avoid harsh chemicals or abrasive materials, as they can damage the textured surface.
2. Hand Washing
Whenever possible, hand wash your car instead of using an automated car wash. Hand washing allows you to have more control and be gentle on the wrap, minimizing the risk of any peeling or lifting at the edges.
3. Soft Microfiber Towels
Use soft microfiber towels or a sponge to wash and dry your car wrap. These materials are non-abrasive and won't scratch the surface.
4. Avoid High-Pressure Washers
Refrain from using high-pressure washers, especially directly on the textured wrap. The force of the water can weaken the adhesive and cause the edges to lift.
5. Clean Spills Promptly
If your car wrap encounters any spills or stains, clean them up as soon as possible. Prompt action can prevent any potential damage or discoloration.
6. Waxing
Although textured car wraps generally don't require waxing, some wraps may benefit from a wax specially designed for vinyl wraps. Check with the manufacturer or a professional installer for appropriate products.
7. Avoid Harsh Chemicals
Steer clear of harsh chemicals, including gasoline, acetone, and solvents, as they can cause irreversible damage to the textured finish.
8. Park Indoors
Whenever possible, park your car in a covered garage or under a carport to shield it from harsh weather conditions and UV rays. Prolonged exposure to sunlight can cause the wrap to fade or degrade over time.
9. Use a Paint Protection Film (PPF)
Applying a clear paint protection film over high-wear areas, such as the front bumper and hood, can help protect the textured wrap from stone chips and other road debris.
10. Avoid Automatic Car Wash Brushes
If you have to use an automatic car wash, opt for touchless car washes that do not use brushes. Brushes can damage the textured surface of the wrap.
11. Check for Damage
Regularly inspect your car wrap for any signs of damage, lifting, or bubbling. Address any issues promptly to prevent further damage.
By following these maintenance tips, you can ensure that your textured car wrap stays in excellent condition, maintaining its vibrant appearance and protecting your vehicle's original paint underneath. When in doubt, consult with a professional car wrap installer for additional advice tailored to your specific wrap type.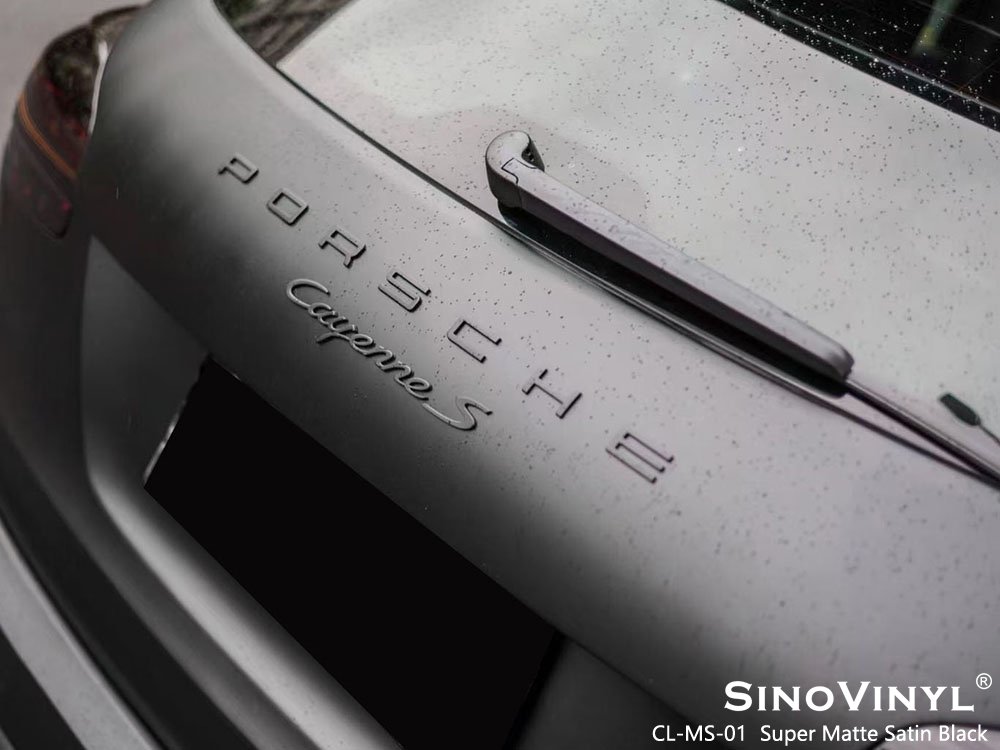 Real-Life Examples: Stunning Cars Transformed by Textured Wraps
Here are some real-life examples of stunning cars that have been transformed by textured wraps:
1. Stealthy Matte Black Beauty
A sleek sports car wrapped in a matte black textured finish. The wrap not only adds a touch of elegance but also helps to hide imperfections and adds a unique texture to the car's surface.
2. Carbon Fiber Dream
An exotic supercar adorned with a carbon fiber textured wrap. This wrap gives the car a high-tech and race-inspired appearance, making it stand out on the streets and track.
3. Brushed Metal Marvel
A luxury sedan wrapped in a brushed metal textured design. The wrap simulates the look of brushed aluminum or titanium, giving the car an industrial and futuristic feel.
4. Urban Camouflage Cruiser
A rugged SUV wrapped in an urban camouflage textured pattern. This wrap not only adds a tough and adventurous vibe but also helps the vehicle blend in with its surroundings during off-road excursions.
5. Satin Chrome Showstopper
A modified coupe wrapped in a satin chrome textured finish. The wrap catches the light from different angles, creating a mesmerizing effect that turns heads wherever it goes.
6. Glossy Woodgrain Wonder
A classic car wrapped in a glossy woodgrain textured design. This wrap gives the vintage vehicle a luxurious and timeless appeal, combining the best of both worlds – classic looks with modern materials.
7. Abstract Art on Wheels
An artistic hatchback wrapped in an abstract textured pattern. The bold and colorful wrap turns the car into a moving canvas, showcasing the owner's unique personality and style.
8. Frozen Ice Queen
An elegant sedan wrapped in a frozen ice textured vinyl. This wrap mimics the look of frozen ice crystals, giving the car an ethereal and enchanting appearance.
9. Diamond Sparkle Delight
A compact car wrapped in a diamond sparkle textured design. The wrap features tiny reflective particles that shimmer in the sunlight, making the car truly sparkle like a gem.
10. Rustic Rust Wrap
A vintage truck wrapped in a rustic rust textured design. The wrap creates a weathered and aged look, giving the vehicle a nostalgic charm that pays homage to its history.
These real-life examples demonstrate the versatility and creativity that textured wraps can offer in transforming cars into unique, eye-catching masterpieces. Whether you prefer a sleek and modern style or a rugged and adventurous look, textured wraps can help you achieve the desired effect for your vehicle.
Final Words
In conclusion, textured car wraps are undeniably the next big trend in car customization, captivating the hearts of car enthusiasts worldwide. With their ability to transcend the ordinary and elevate the aesthetics of any vehicle, these wraps offer a versatile and innovative solution for expressing one's personality on the road. From the sleek matte finishes to the rugged urban camouflages and everything in between, the possibilities are limitless. Whether you desire a striking sports car or a classic vintage beauty, textured wraps can bring your automotive dreams to life. Embrace this revolution in car customization, and let your imagination run wild as you embark on a journey to transform your ride into an extraordinary work of art. Stay ahead of the curve and embrace the textured revolution—it's time to take your car's style to exhilarating new heights!