The Evolution of Car Wrapping: From Paint to Super Stretch Vinyl Film
Car wrapping, a process that involves covering a vehicle's exterior with a vinyl film, has come a long way since its inception. From the traditional method of painting cars to the modern innovation of super stretch vinyl film, the evolution of car wrapping has transformed the automotive industry and captured the hearts of car enthusiasts worldwide.
1. Origins of Car Wrapping
Car wrapping traces its roots back to the early 20th century when vinyl materials were used for advertising purposes on vehicles. Initially, these vinyl graphics were limited in design and application, but they laid the foundation for what was to come.
2. The Rise of Painted Car Finishes
For decades, the most common method of altering a car's appearance was through paint. Car owners had a limited range of color options, and repainting required a considerable investment of time and money. Despite the limitations, custom paint jobs were a popular choice for those seeking a unique look for their vehicles.
3. Introduction of Vinyl Decals
In the 1960s and 1970s, vinyl decals became popular as a means of customizing cars. These adhesive-backed vinyl stickers allowed car owners to add racing stripes, logos, and graphics to their vehicles. While more versatile than paint, decals still had limitations in terms of coverage and design options.
4. The Emergence of Car Wrapping
Car wrapping as we know it today started to gain traction in the 1990s. Pioneering companies began using large vinyl sheets to wrap entire vehicles, providing a more comprehensive and seamless customization option. The introduction of digitally printed vinyl also enabled more complex and intricate designs.
5. Advantages of Car Wrapping Over Paint
As car wrapping gained popularity, its advantages over traditional paint jobs became evident. Wrapping offered a reversible solution, allowing car owners to return their vehicles to their original state without affecting the underlying paint. This made car wrapping an appealing option for those who wanted temporary or changeable designs.
6. The Rise of Full Car Wraps
With advancements in vinyl technology, the concept of full car wraps became increasingly feasible. Car enthusiasts could now completely transform the appearance of their vehicles with unique color schemes, patterns, and finishes. The ability to achieve a flawless, paint-like finish with vinyl wraps contributed to their widespread adoption.
7. Introduction of Super Stretch Vinyl Film
The evolution of car wrapping took another leap forward with the development of super stretch vinyl film. This innovative material offers superior flexibility and conformability, allowing for seamless application even on curved and complex surfaces. Super stretch vinyl film revolutionized car wrapping, making it easier for installers to achieve professional-looking results.
8. Limitless Customization Possibilities
Super stretch vinyl film opened up a new world of customization possibilities for car lovers. From intricate designs and graphics to unique textures and finishes, car enthusiasts could now express their creativity like never before. The versatility of super stretch vinyl film contributed to its immense popularity in the automotive customization scene.
9. The Future of Car Wrapping
As technology and materials continue to advance, the future of car wrapping looks promising. Innovations in vinyl films and printing techniques are likely to offer even more options for car enthusiasts seeking to personalize their rides. Car wrapping may also play a significant role in eco-friendly automotive trends as more sustainable materials become available.
In conclusion, the evolution of car wrapping from traditional paint to super stretch vinyl film has revolutionized automotive customization. The transition from decals to full wraps, and finally, to super stretch vinyl, has empowered car lovers to transform their vehicles into personalized works of art. With its seamless application and boundless creativity, car wrapping continues to leave a lasting impact on car culture around the world.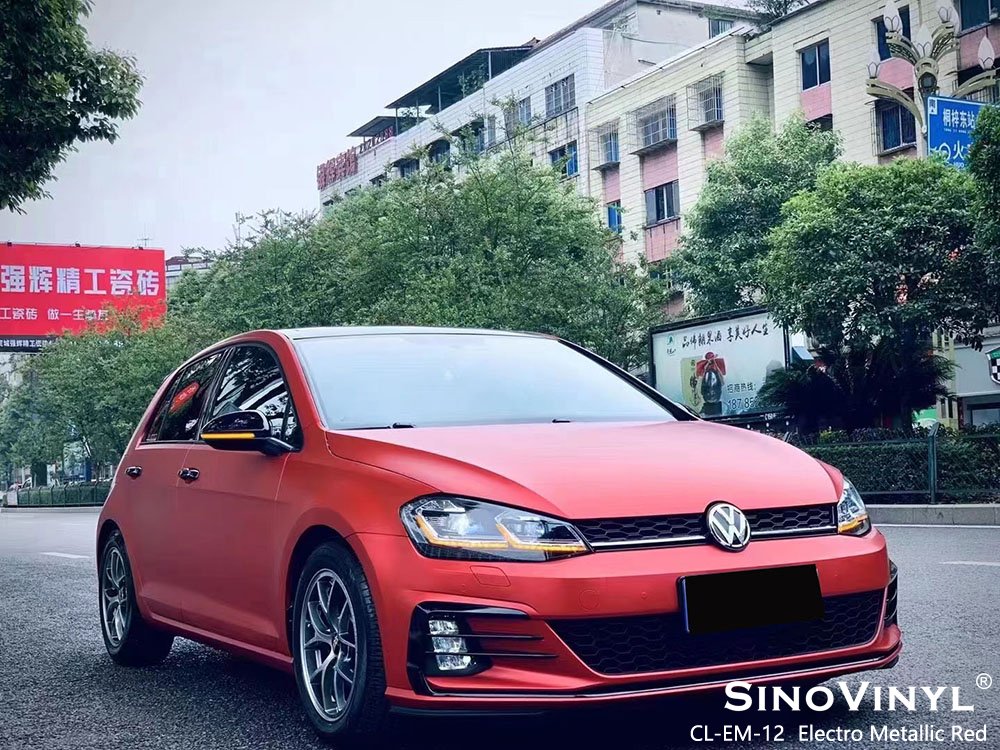 Advantages of Super Stretch Vinyl Film for Car Enthusiasts
Super Stretch Vinyl Film offers several advantages for car enthusiasts, making it a popular choice for customizing and protecting their vehicles. Here are some key advantages:
1. Seamless Application
Super stretch vinyl film is highly flexible and pliable, allowing it to conform perfectly to the curves and contours of the car's body. This results in a seamless and smooth finish, giving the car a factory-like appearance.
2. Endless Customization
Car enthusiasts can choose from a wide variety of colors, finishes, and textures of super stretch vinyl film to match their unique style and taste. Whether it's a glossy finish, matte look, or a unique design, the customization possibilities are virtually limitless.
3. Paint Protection
Super stretch vinyl film acts as a protective barrier for the car's original paintwork. It shields the car from road debris, minor scratches, stone chips, and UV rays, preserving the paint's integrity and maintaining the car's resale value.
4. Reversibility
Unlike traditional paint jobs, super stretch vinyl wraps can be easily removed without damaging the car's original paint. This reversibility allows car enthusiasts to change the look of their vehicles more frequently or return the car to its factory finish if desired.
5. Cost-Effective
Custom paint jobs can be expensive, especially for intricate designs. Super stretch vinyl film provides a cost-effective alternative for achieving personalized looks without breaking the bank.
6. Quick Installation
Professional installers can apply super stretch vinyl wraps relatively quickly compared to paint jobs, reducing the car's downtime. This is especially beneficial for those who can't afford to be without their cars for an extended period.
7. Camouflage Imperfections
If the car's paint has minor imperfections or blemishes, super stretch vinyl film can effectively hide them, giving the car a flawless appearance.
8. Easy Maintenance
Cleaning and maintaining super stretch vinyl film are straightforward tasks. Regular car washes and occasional detailing are sufficient to keep the wrap looking pristine.
9. Branding and Advertising Opportunities
For car enthusiasts who participate in car shows or events, super stretch vinyl film provides an excellent canvas for branding and advertising their business, club, or personal brand.
10. Wide Range of Applications
Super stretch vinyl film can be applied not only to the car's exterior but also to various interior components, such as dashboards, trim pieces, and consoles, to achieve a cohesive look.
Overall, super stretch vinyl film offers car enthusiasts a versatile and attractive solution for enhancing the appearance of their vehicles while providing practical benefits in terms of protection and personalization.
Exploring Different Types of Super Stretch Car Vinyl Wraps
There are several different types of super stretch car vinyl wraps available in the market. These wraps vary based on their composition, appearance, and application methods. Here are some common types:
1. Glossy Super Stretch Vinyl Wrap
This type of wrap offers a high-gloss finish, providing a shiny and polished appearance to the car's surface. It is popular for its reflective and eye-catching qualities.
2. Matte Super Stretch Vinyl Wrap
Matte wraps have a non-reflective, flat finish, giving the car a modern and understated look. They are trendy among car enthusiasts who prefer a more subdued appearance.
3. Satin Super Stretch Vinyl Wrap
Satin wraps have a semi-gloss finish, striking a balance between glossy and matte. They offer a unique, smooth appearance that enhances the car's aesthetics.
4. Chrome Super Stretch Vinyl Wrap
Chrome wraps provide a mirror-like, metallic finish, giving the car a futuristic and attention-grabbing appearance. They are often chosen for luxury and exotic cars.
5. Color-Shifting Super Stretch Vinyl Wrap
These wraps feature a special color-shifting effect, changing hue depending on the viewing angle and lighting conditions. They create a mesmerizing, chameleon-like appearance.
6. Brushed Metal Super Stretch Vinyl Wrap
This type of wrap imitates the look of brushed metal, adding a distinctive industrial or high-tech feel to the car's exterior.
7. Carbon Fiber Super Stretch Vinyl Wrap
Carbon fiber wraps simulate the appearance of real carbon fiber materials, providing a sporty and high-performance look to the vehicle.
8. Camouflage Super Stretch Vinyl Wrap
Camo wraps are popular among off-road and adventure enthusiasts, giving the car a rugged and outdoor-ready appearance.
9. Pearl Super Stretch Vinyl Wrap
Pearl wraps contain tiny reflective particles that produce a subtle color shift and shimmering effect, adding depth and uniqueness to the car's finish.
10. Textured Super Stretch Vinyl Wrap
Textured wraps come in various patterns and textures, such as leather, snakeskin, or wood, allowing for personalized and creative designs.
11. Reflective Super Stretch Vinyl Wrap
These wraps have a reflective surface that becomes highly visible in low-light conditions, increasing the car's safety and visibility.
12. Fluorescent Super Stretch Vinyl Wrap
Fluorescent wraps are bold and vibrant, glowing under UV light, making the car stand out during nighttime events or car shows.
13. Paint Protection Film (PPF) Super Stretch Vinyl Wrap
PPF wraps not only provide aesthetics but also protect the car's original paint from scratches, rock chips, and other environmental damages.
14. Printed Super Stretch Vinyl Wrap
These wraps feature custom designs, patterns, or artwork, allowing car owners to showcase their individuality and creativity.
15. Textured Chrome Super Stretch Vinyl Wrap
A combination of chrome and textured effects, offering a striking and distinct appearance for the vehicle.
Keep in mind that the availability of these different types may vary depending on the manufacturer and brand. Always choose a high-quality super stretch vinyl wrap and ensure proper installation for the best results.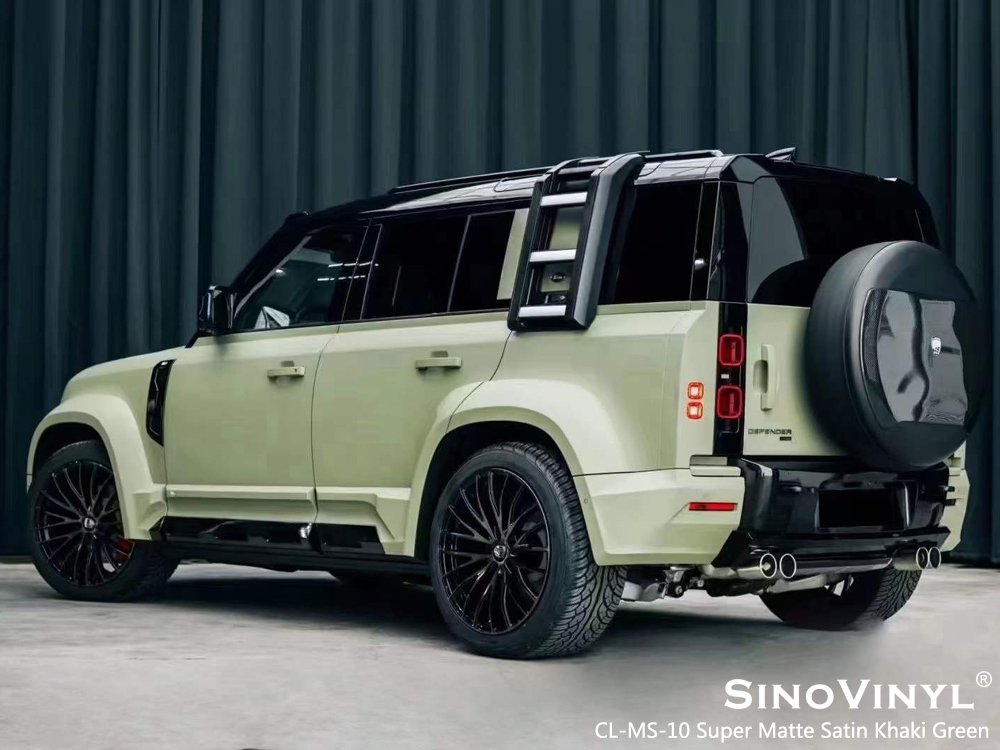 Step-by-Step Guide: How to Apply Super Stretch Vinyl Film to Your Car
Applying super stretch vinyl film to your car requires careful attention to detail and patience. Follow this step-by-step guide to ensure a successful installation:
Materials Needed
– Super stretch vinyl film
– Application squeegee or felt-edge squeegee
– Heat gun or heat source
– Isopropyl alcohol or a mild detergent solution
– Microfiber towels
– Precision knife or vinyl cutting tool
– Measuring tape or ruler
– A clean and dust-free workspace
– Rubber gloves (optional, but recommended)
Step 1: Prepare Your Car
Thoroughly clean the surface of your car where you plan to apply the vinyl film. Use isopropyl alcohol or a mild detergent solution to remove any dirt, grease, or wax. Ensure the surface is dry before moving on to the next step.
Step 2: Measure and Cut the Vinyl Film
Measure the areas of your car that you want to cover with the super stretch vinyl film. Use a measuring tape or ruler to get accurate dimensions. Add a few extra inches to each side of the measurements to allow for proper coverage and trimming. Use a precision knife or vinyl cutting tool to cut the vinyl film accordingly.
Step 3: Peel the Backing and Apply
Carefully peel off a small portion of the backing from the vinyl film. Start with a corner or edge to avoid stretching the film excessively. Align the exposed edge of the film with the corresponding area on your car. As you lay down the vinyl, use your other hand or a squeegee to smooth out the film, removing any air bubbles or wrinkles as you go.
Step 4: Heat and Stretch
Once you've applied the initial section, use a heat gun or heat source to warm the vinyl film slightly. This step helps make the material more pliable, making it easier to stretch and conform to the curves and contours of your car. Be cautious not to overheat the vinyl, as it could damage or shrink the material.
Step 5: Continue Applying and Stretching
Working section by section, continue peeling off the backing and applying the super stretch vinyl film to your car's surface. Use the heat gun as needed to aid in stretching and molding the vinyl around complex areas.
Step 6: Trim Excess Vinyl
After you've covered the desired areas, you'll likely have excess vinyl hanging over the edges. Use the precision knife or vinyl cutting tool to carefully trim the excess material, following the contours of your car.
Step 7: Finalize the Installation
Once all the vinyl film is applied and trimmed, go over the entire surface with the application squeegee to ensure there are no air bubbles or wrinkles. Smooth out any imperfections and ensure a seamless appearance.
Step 8: Post-Installation Heat Treatment
After the vinyl film is applied, use the heat gun again to gently warm the entire surface. This step helps the vinyl settle and adhere more securely to the car's surface.
Congratulations! You've successfully applied super stretch vinyl film to your car, transforming its appearance with a trendy and protective finish. Remember that proper installation requires patience and precision, so take your time and don't rush the process.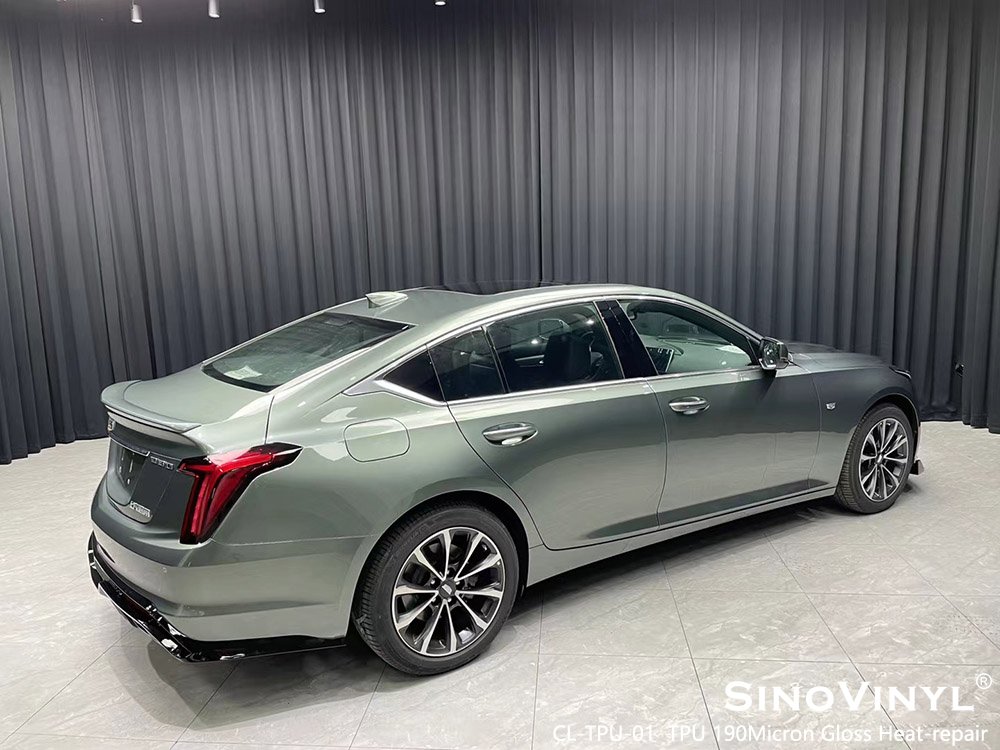 Final Words
In conclusion, the trend of super stretch vinyl film has truly unmasked a world of possibilities for true car lovers. This innovative car wrapping technique has revolutionized the way we customize and protect our vehicles, offering an unparalleled level of creativity and durability. From showcasing unique designs that reflect individual personalities to safeguarding our cherished rides from the elements, super stretch vinyl film has become a driving force in the automotive world. As car enthusiasts, we can now embark on a journey of endless customization, making our cars stand out in the crowd and turning heads wherever we go. So, whether you're a seasoned car aficionado or a newcomer to the world of car wrapping, embrace this trend with open arms and let your imagination take the wheel. Unleash the full potential of your beloved car and join the ranks of those who have discovered the magic of super stretch vinyl film – the ultimate choice for every true car lover.