Understanding the Key Features of Super Matte Car Wrap Vinyl
Here are some key features of Super Matte Car Wrap Vinyl:
1. Sleek Matte Finish
Super Matte Car Wrap Vinyl offers a smooth, non-glossy finish that adds an elegant and modern look to your vehicle. The lack of shine sets it apart from traditional glossy wraps, making it a popular choice among car enthusiasts.
2. High-Quality Material
Super Matte Vinyl is typically made from high-quality, durable materials that are designed to withstand various environmental elements and everyday wear and tear. This ensures a long-lasting and reliable wrap for your car.
3. Scratch and Scuff Resistance
The vinyl's matte surface is often designed to be scratch and scuff resistant, helping to maintain its pristine appearance for an extended period. This feature is particularly important to protect the car's exterior during daily use.
4. Easy to Clean
Despite having a non-glossy surface, Super Matte Car Wrap Vinyl is relatively easy to clean. Regular washing with mild soap and water can keep it looking fresh and appealing.
5. Air Release Technology
Many Super Matte Vinyl wraps come with air release channels, which make installation easier and minimize the occurrence of air bubbles during the application process.
6. Conformability
Super Matte Vinyl has excellent conformability, allowing it to wrap around complex curves and contours of the vehicle seamlessly. This ensures a smooth and professional-looking finish.
7. Heat and UV Resistance
The vinyl is designed to withstand exposure to high temperatures and UV rays, preventing fading, cracking, and peeling over time.
8. Removable and Residue-Free
Super Matte Car Wrap Vinyl can usually be removed without leaving any sticky residue behind, preserving the car's original paintwork and finish.
9. Customization Options
Super Matte Vinyl wraps are available in a wide range of colors and shades, allowing car owners to personalize their vehicles according to their preferences and style.
10. Protective Layer
Apart from enhancing the appearance of the car, Super Matte Car Wrap Vinyl also acts as a protective layer, shielding the original paint from minor scratches, stone chips, and other minor damages.
11. Cost-Effective Alternative
Opting for a Super Matte Vinyl wrap can be more cost-effective than repainting the entire car, making it a popular choice for those looking to transform their car's appearance without breaking the bank.
When considering a Super Matte Car Wrap Vinyl, it's essential to choose a reputable brand or supplier to ensure the quality and durability of the product. Proper installation and maintenance can also significantly contribute to the longevity and overall performance of the vinyl wrap.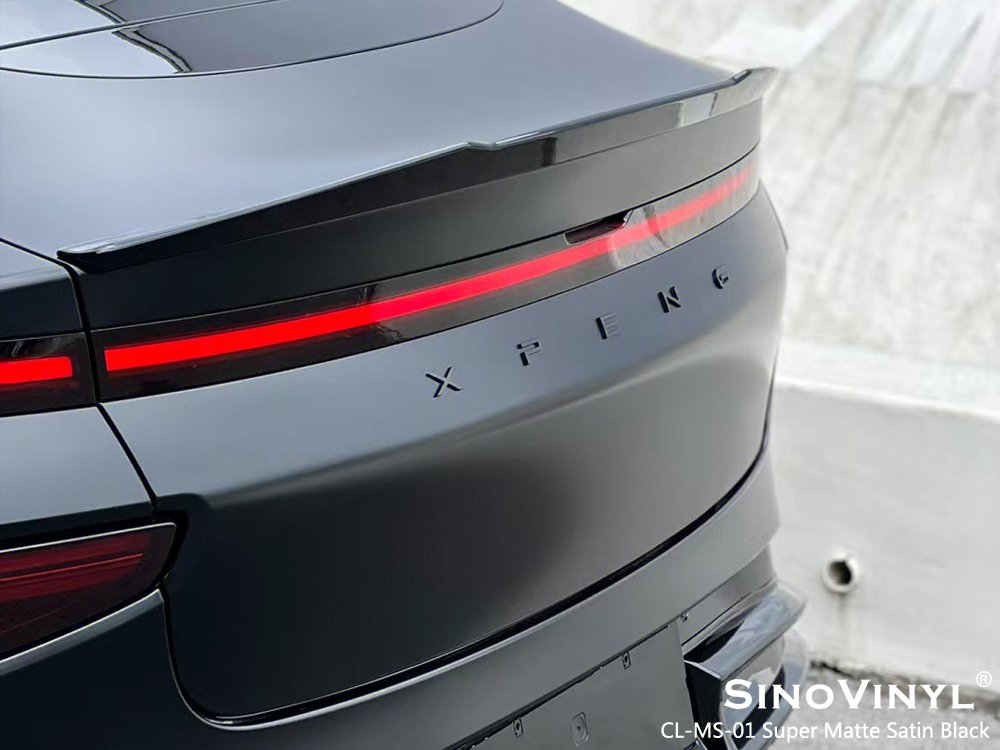 Step-by-Step Installation Guide for Super Matte Car Wrap Vinyl
Here's a step-by-step installation guide for applying Super Matte Car Wrap Vinyl to your vehicle:
Materials Needed
1. Super Matte Car Wrap Vinyl
2. Squeegee
3. Heat Gun or Blow Dryer
4. Utility Knife or Vinyl Cutter
5. Isopropyl Alcohol or Cleaning Solution
6. Microfiber Towels
Step 1: Preparation
– Start by thoroughly cleaning your car's exterior. Remove any dirt, debris, or wax that may interfere with the adhesion of the vinyl. Use isopropyl alcohol or a vinyl cleaning solution for this purpose. Ensure the surface is completely dry before proceeding.
Step 2: Measuring and Cutting
– Measure the sections of your car's exterior where you plan to apply the Super Matte Car Wrap Vinyl. Add a few inches of extra material to each side to allow for margin and trimming. Use a vinyl cutter or utility knife to cut the vinyl sheets to the appropriate size.
Step 3: Peeling the Backing
– Gently peel off a small section of the backing from the vinyl sheet, exposing the adhesive side. Be careful not to touch the adhesive with your fingers to avoid leaving any residue.
Step 4: Positioning and Application
– Carefully align the exposed section of the vinyl with the corresponding area on your car's surface. Start with flat and easily accessible areas. As you place the vinyl, use a squeegee to smooth it out and remove any air bubbles or creases. Work gradually, peeling off the backing as you progress and continue smoothing out the vinyl with the squeegee.
Step 5: Working with Curves and Edges
– For curves and edges, use a heat gun or blow dryer to soften the vinyl slightly. This will make it more flexible and easier to conform to the contours of your car. Apply gentle heat as you work the vinyl around curves and edges, using the squeegee to ensure a smooth and wrinkle-free application.
Step 6: Trimming Excess Vinyl
– Once the vinyl is applied to the entire section, trim off the excess material using a sharp utility knife or vinyl cutter. Be cautious not to cut into your car's paint. Take your time with this step to achieve clean and precise edges.
Step 7: Repeat for Other Sections
– Continue the above steps for each section of your car's exterior that you wish to wrap with Super Matte Car Wrap Vinyl. Remember to take your time and be patient to ensure a professional-looking finish.
Step 8: Final Touches
– After applying the vinyl to all desired areas, go over the entire surface with a squeegee once more to ensure a firm bond between the vinyl and the car's surface. Use the heat gun or blow dryer to help set the vinyl in place if needed.
Following this step-by-step guide will help you achieve a sleek and sophisticated look with your Super Matte Car Wrap Vinyl application. If you're unsure about any part of the process, consider seeking professional assistance to ensure a flawless finish.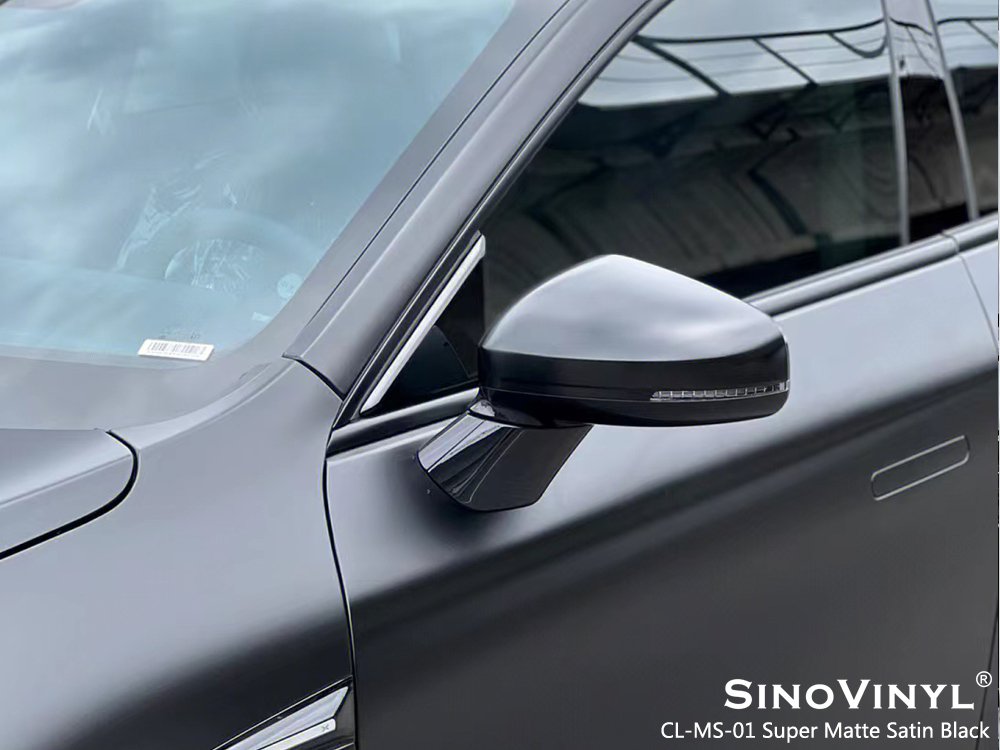 Top Benefits of Using Super Matte Vinyl for Your Car's Exterior
Using super matte vinyl for your car's exterior can offer several top benefits, making it an appealing choice for car owners looking to upgrade their vehicle's aesthetics. Here are some of the key advantages:
1. Striking Aesthetics
Super matte vinyl provides a unique, modern, and sleek appearance to your car. Its non-reflective surface gives a sophisticated and refined look that sets your vehicle apart from the typical glossy finishes.
2. Conceals Imperfections
The matte finish has the ability to hide minor scratches, swirl marks, and other small imperfections on your car's paint, giving it a clean and flawless appearance.
3. Customization Options
Super matte vinyl comes in a variety of colors and finishes, providing car owners with numerous customization options. This allows you to find the perfect shade that matches your personal style and complements your car's design.
4. Paint Protection
Applying super matte vinyl to your car's exterior can act as a protective layer for the original paint. It helps shield the paint from harmful elements like UV rays, road debris, and bird droppings, preventing premature fading and damage.
5. Removability and Reversibility
Super matte vinyl wraps are generally designed to be easily removable without causing damage to the underlying paint. This means you can revert to the original paint finish or update the look with a different wrap whenever you desire.
6. Cost-Effective Alternative
Getting a full car repaint to achieve a matte finish can be quite expensive. Super matte vinyl wraps offer a cost-effective way to achieve the same elegant look without the high price tag.
7. Quick Installation
Compared to a full car repaint, applying super matte vinyl is a quicker process. Skilled professionals can wrap your car in a shorter time frame, reducing the inconvenience of being without your vehicle.
8. Versatility
Super matte vinyl can be applied to various parts of your car, not just the exterior. It's common to see interior trims, accents, and even roofs wrapped in the same finish to create a cohesive and stylish appearance.
9. Enhances Resale Value
If you're planning to sell your car in the future, having a well-maintained super matte vinyl wrap can add to its desirability and may even increase its resale value.
10. Low Maintenance
Maintaining a super matte vinyl-wrapped car is relatively easy. It requires less upkeep compared to glossy finishes because it doesn't show water spots or swirl marks as prominently.
In summary, super matte vinyl offers an array of benefits, including a striking appearance, paint protection, customization options, and cost-effectiveness, making it an excellent choice for car owners looking to enhance the aesthetics of their vehicles.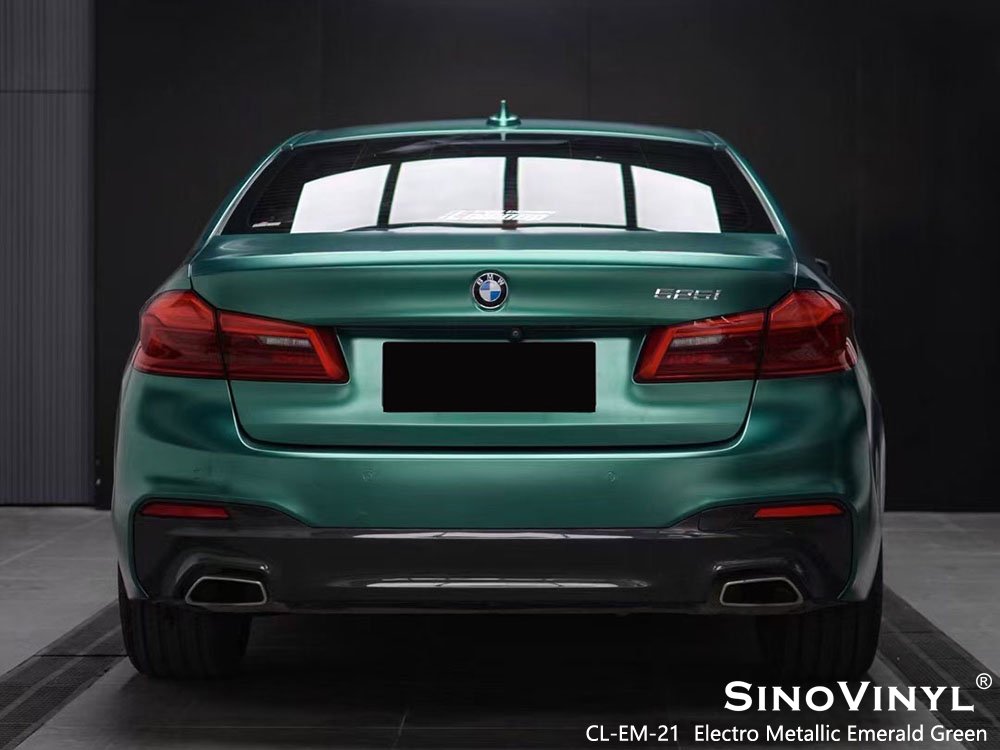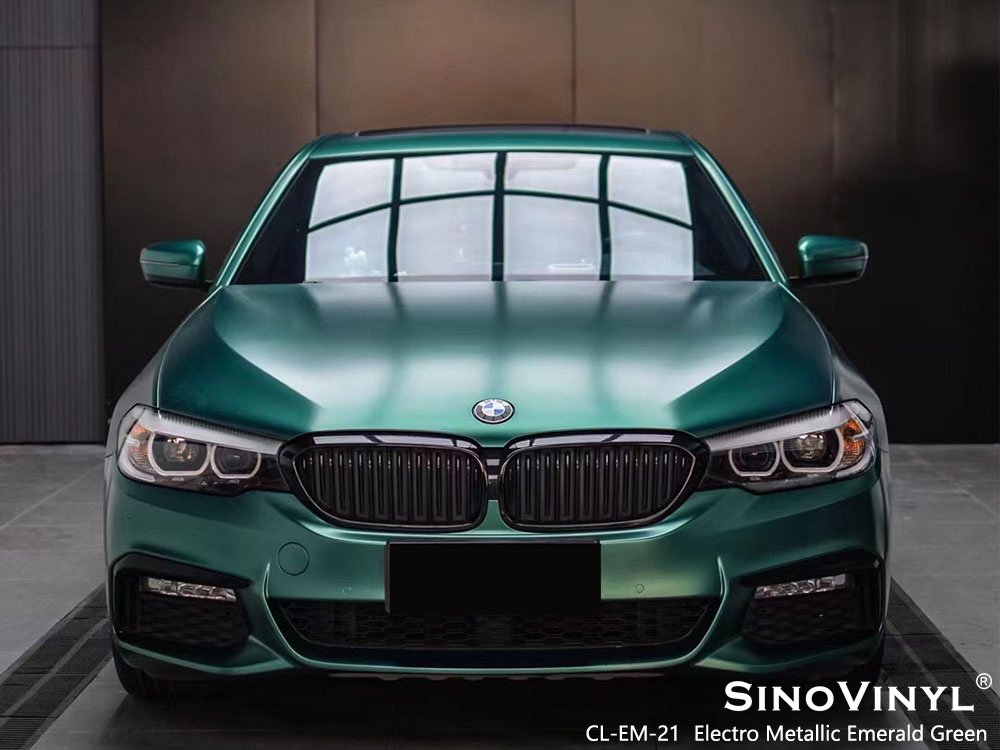 Super Matte vs. Glossy: Which Car Wrap Vinyl Finish Is Right for You?
Choosing between super matte and glossy car wrap vinyl finishes depends on your personal preferences, desired style, and the overall look you want to achieve for your vehicle. Let's explore the characteristics and benefits of each finish to help you decide which one might be the right choice for you:
Super Matte Car Wrap Vinyl
1. Sleek and Modern Aesthetics
Super matte finishes have a smooth and non-reflective surface that exudes a contemporary and sophisticated vibe. It creates a subtle and understated appearance that can make your car stand out in a unique way.
2. Hide Imperfections
The lack of glossiness in super matte wraps can help hide minor imperfections and scratches on your car's surface, making it an excellent choice for older or well-used vehicles.
3. No Glare
Super matte finishes do not reflect light, reducing glare and ensuring better visibility during bright sunny days or nighttime driving.
4. Minimal Maintenance
As super matte wraps do not have a shiny surface, they are less likely to show dirt, smudges, and fingerprints, which means you won't need to clean it as often as glossy wraps.
5. Unique Appeal
Since super matte wraps are less common than glossy ones, they can provide your car with a more distinctive and individual appearance.
Glossy Car Wrap Vinyl
1. High Shine and Elegance
Glossy finishes are known for their deep, mirror-like shine, adding a touch of luxury and elegance to your vehicle's appearance.
2. Vibrant Color Pop
The glossy surface enhances the color intensity, making the car's paint and design elements appear more vibrant and eye-catching.
3. Ease of Cleaning
The smooth and reflective surface of glossy wraps makes it easier to clean, as dirt and stains are more visible and can be wiped off effortlessly.
4. Versatility in Design
Glossy finishes can make intricate designs, logos, and graphics pop, making it an ideal choice for those seeking a bold and attention-grabbing look.
5. Classic Appeal
Glossy wraps have been a popular choice for years, offering a timeless and traditional aesthetic that many car enthusiasts appreciate.
In conclusion, if you prefer a modern, subtle, and low-maintenance appearance for your car with the ability to hide minor imperfections, super matte car wrap vinyl may be the right choice. On the other hand, if you desire a high-shine, vibrant, and classic look that stands out and showcases your vehicle's design elements, then glossy car wrap vinyl might be the better option for you. Ultimately, consider your personal style and the overall character you want your car to portray before making your decision.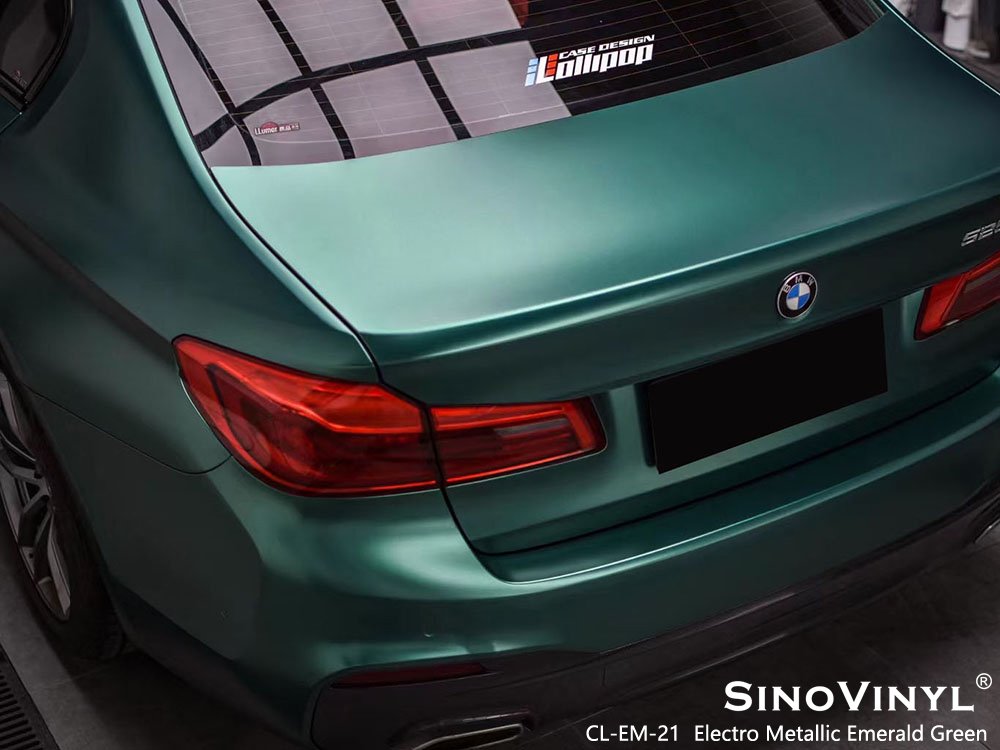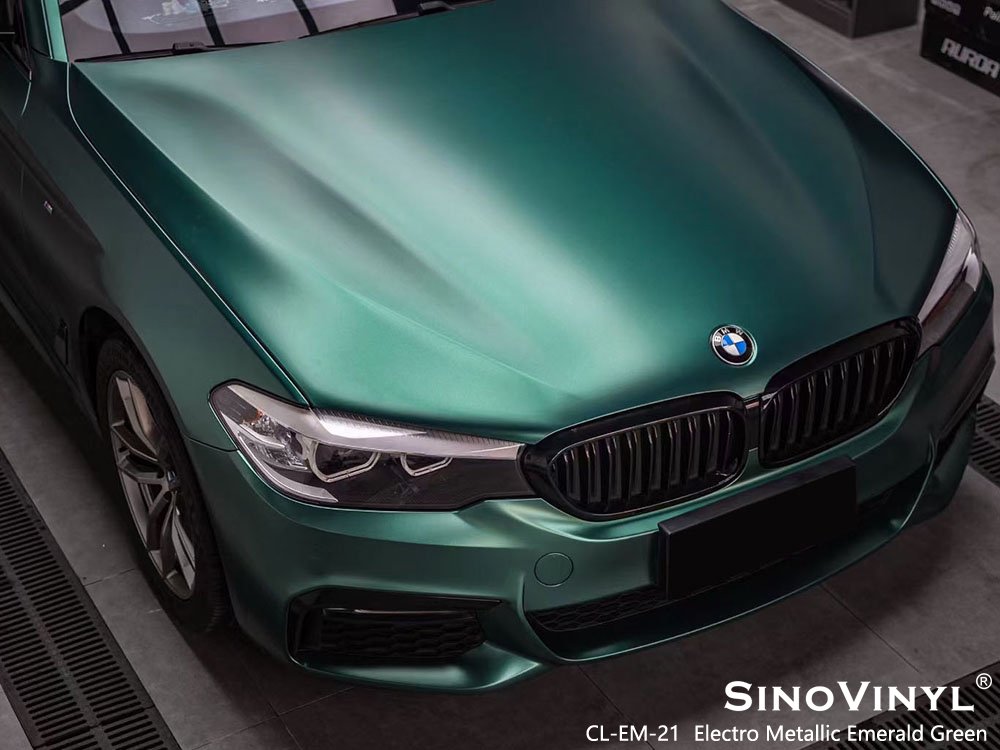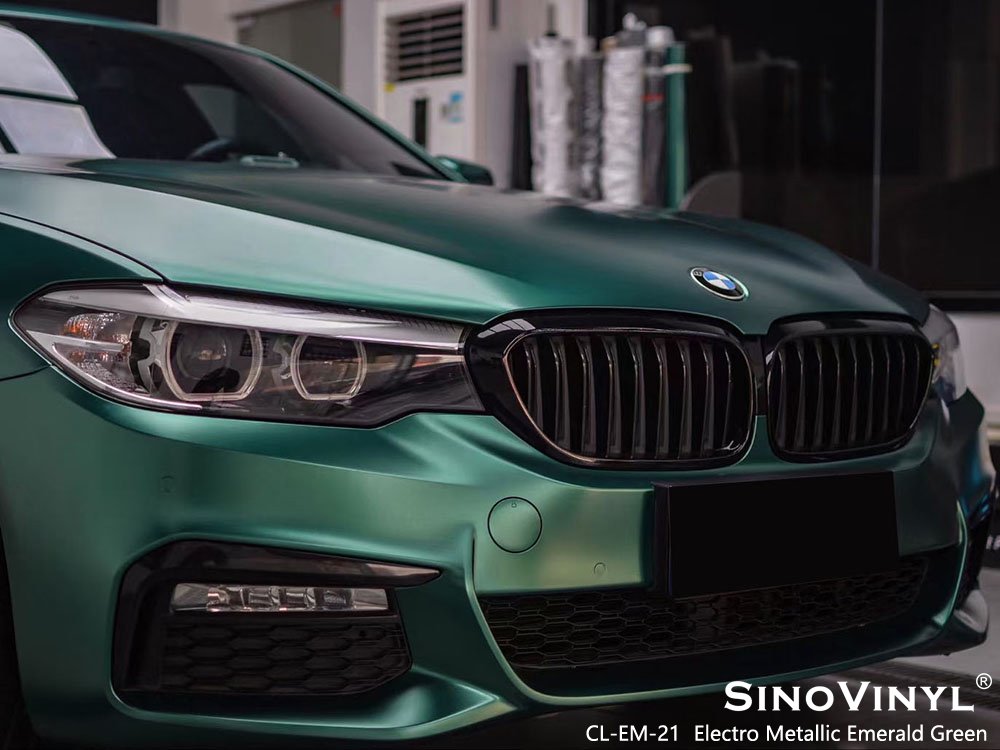 Final Words
In conclusion, the allure of super matte car wrap vinyl has undoubtedly captivated car owners seeking a sleek and sophisticated transformation for their vehicles. This magical automotive solution offers a modern and understated elegance that sets it apart from traditional glossy finishes. With its ability to hide imperfections, reduce glare, and require minimal maintenance, super matte wrap vinyl presents an enticing choice for those seeking a refined and unique appearance. Whether you're looking to give your beloved car a fresh makeover or express your individuality on the road, embracing the enchanting world of super matte car wrap vinyl can be a gratifying journey. Step into the realm of automotive elegance and unleash the captivating magic of super matte vinyl – where your car's true personality awaits, waiting to be unveiled with every drive.