The automotive industry is constantly evolving, and car enthusiasts are always on the lookout for innovative ways to personalize their vehicles. One of the latest trends in automotive customization is the use of high-precision printing to create customized gradient car wrap vinyl. This cutting-edge technology allows car owners to transform their vehicles into unique works of art, blending colors and designs in ways that were once unimaginable. In this article, we will explore the world of high-precision printing for customized gradient car wrap vinyl and the myriad possibilities it offers for automotive enthusiasts.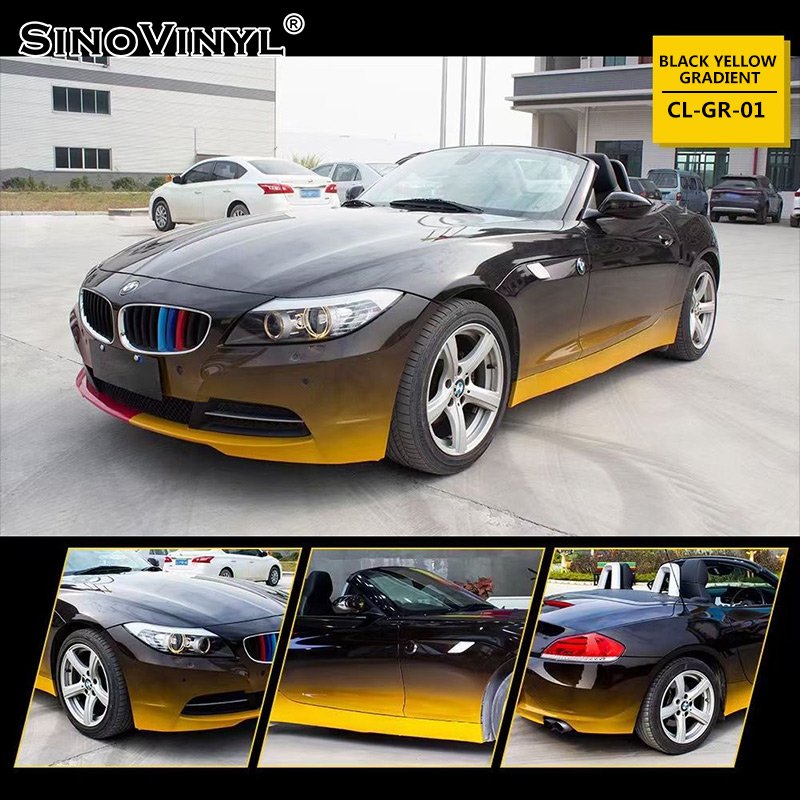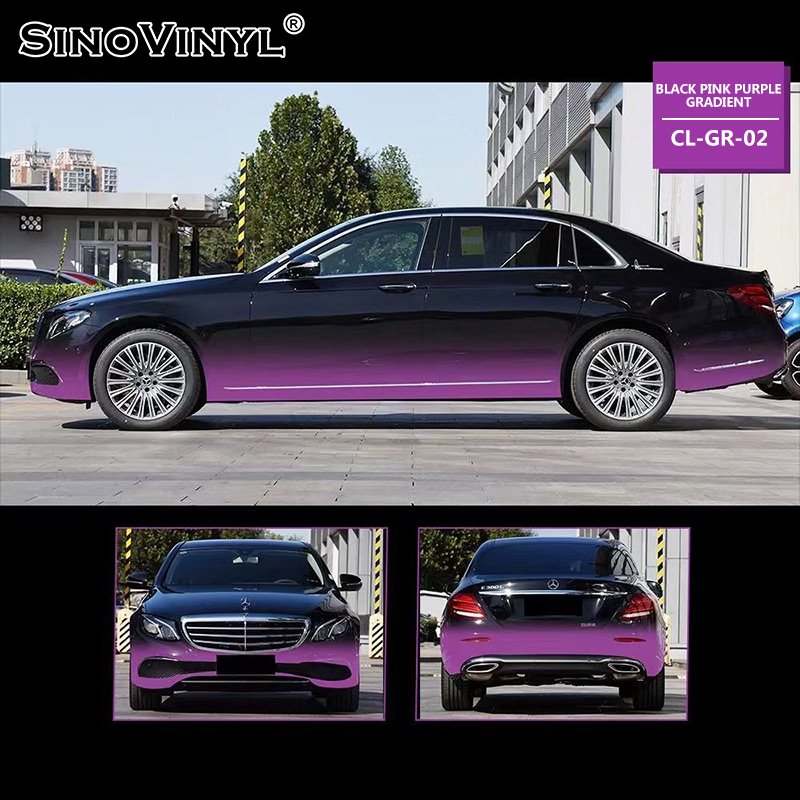 The Rise of Car Wrap Vinyl
Car wraps have gained immense popularity in recent years as a cost-effective and creative way to change the look of a vehicle without the permanence of a traditional paint job. These vinyl wraps can be applied to various parts of a car, such as the exterior body, hood, roof, and interior accents. Car wrap vinyl comes in a wide range of colors, textures, and finishes, making it an attractive choice for those looking to stand out on the road.
Customization Beyond Imagination
High-precision printing car wrap vinyl  takes car wrap customization to a whole new level. With this technology, car owners can create stunning gradients, intricate patterns, and lifelike images that were once impossible to achieve. Here are some key features and benefits of high-precision printing for car wraps:
Precision and Detail: High-precision printing car wrap vinyl  ensures that every detail of the design is captured accurately. Whether it's a complex gradient, a realistic image, or fine text, high-precision printing delivers exceptional quality.
Endless Design Possibilities: The versatility of high-precision printing allows for a wide range of design possibilities. Car owners can opt for vibrant gradients that transition seamlessly from one color to another, giving their vehicles a truly unique appearance.
Personalization: Car enthusiasts can now express their individuality by incorporating their own designs, photos, or artwork into the car wrap. This level of personalization sets their vehicles apart from the rest.
Durability: Modern car wrap vinyl is designed to withstand harsh weather conditions and UV exposure. High-precision printing car wrap vinyl  ensure that the wrap maintains its appearance for years.
Protective Layer: In addition to aesthetics, car wrap vinyl provides a protective layer that shields the vehicle's original paint from scratches, chips, and fading.
Applications of High-Precision Printing
High-precision printing car wrap vinyl for car wraps is not limited to personal vehicles. It has found applications in various sectors, including:
Commercial Fleets: Businesses can use customized gradient car wraps to promote their brand and create a cohesive look for their fleet of vehicles. Eye-catching designs attract attention on the road and serve as mobile advertising.
Racing and Sports Cars: Racing teams and sports car enthusiasts often use high-precision printed wraps to showcase sponsors, team colors, and intricate graphics that reflect their passion for speed and style.
Movie and Entertainment Industry: Movie studios and promotional events frequently use high-precision car wraps to create attention-grabbing promotional vehicles and capture the essence of a film or TV show.
Exotic and Luxury Cars: Owners of high-end vehicles can elevate the aesthetic appeal of their cars with customized wraps that complement the car's design and prestige.
Conclusion
High-precision printing car wrap vinyl for customized gradient car wrap vinyl has revolutionized the world of automotive customization. This technology allows car enthusiasts and businesses to unleash their creativity, turning vehicles into personalized works of art. With its exceptional precision, durability, and endless design possibilities, high-precision printing car wrap vinyl has become an integral part of the automotive industry. Whether you're looking to make a bold statement on the road or promote your brand, customized gradient car wraps offer a versatile and visually stunning solution. Embrace this cutting-edge technology, and let your vehicle reflect your unique style and personality.