How Removable Car Wrap Vinyl Stickers Enhance Your Car's Aesthetics
Removable car wrap vinyl stickers can significantly enhance your car's aesthetics by offering a wide range of design options and customization possibilities. Here are several ways these stickers can elevate the appearance of your vehicle:
1. Endless Design Choices
Removable car wrap vinyl stickers come in an extensive array of colors, patterns, textures, and finishes. Whether you prefer a sleek matte black, a vibrant metallic shade, or a bold graphic design, there's a vinyl sticker to match your style.
2. Personalization
With vinyl stickers, you can personalize your car to reflect your individuality and preferences. You can choose from pre-designed options or even create a custom design that represents your personality or showcases your interests.
3. Seamless Finish
When professionally applied, vinyl stickers can provide a seamless and flawless finish that resembles a high-quality paint job. The stickers conform to the curves and contours of your car, giving it a smooth and polished appearance.
4. Protective Layer
In addition to enhancing aesthetics, vinyl stickers also act as a protective layer for your car's original paint. They shield the paint from minor scratches, chips, and fading caused by UV rays, keeping your car looking fresh and new.
5. Affordability
Compared to a full paint job, applying removable car wrap vinyl stickers is a cost-effective way to transform your car's appearance. It allows you to achieve a stunning look without the expense of a custom paint job.
6. Easy Removal and Replacement
The "removable" aspect of these stickers means you can change your car's look whenever you desire. If you grow tired of the design or want to try something new, you can easily remove the vinyl wrap without damaging the original paint.
7. Attention-Grabbing Designs
Vinyl stickers offer eye-catching and attention-grabbing designs that can make your car stand out on the road. Whether you want a bold racing stripe or a unique pattern, vinyl wraps can turn heads wherever you go.
8. Advertising and Branding
For businesses or entrepreneurs, removable car wrap vinyl stickers can serve as a mobile advertising platform. By displaying your brand or company logo on your vehicle, you can create brand awareness and promote your business as you drive around town.
9. Resale Value
Surprisingly, a well-maintained vinyl-wrapped car can have a positive impact on its resale value. If you decide to sell your vehicle, having a visually appealing vinyl wrap can make it more attractive to potential buyers.
Overall, removable car wrap vinyl stickers offer a versatile and attractive way to enhance your car's aesthetics. Whether you want a subtle change or a bold transformation, vinyl stickers provide an excellent option for car enthusiasts looking to drive in style.
The Advantages of Removable Car Wrap Vinyl Stickers over Traditional Paint Jobs
Removable car wrap vinyl stickers offer several advantages over traditional paint jobs, making them a popular choice among car owners looking to enhance their vehicles. Here are some of the key advantages:
1. Cost-Effectiveness
One of the most significant advantages of vinyl stickers is their cost-effectiveness compared to traditional paint jobs. A full car paint job can be expensive, while vinyl wraps are generally more budget-friendly. This makes it an attractive option for car enthusiasts who want to change their car's appearance without breaking the bank.
2. Easy Application and Removal
Applying vinyl stickers is a straightforward process that can be done by professionals or even as a DIY project for some car owners. Moreover, unlike paint jobs, vinyl wraps are easily removable without damaging the car's original paint. This allows car owners to change the design or revert to the original look without much hassle.
3. Protection for the Original Paint
Vinyl wraps act as a protective layer for the car's original paint, shielding it from minor scratches, UV rays, and other environmental factors that can cause damage over time. This helps maintain the car's resale value and keeps it looking newer for longer.
4. Wide Range of Designs and Colors
Removable car wrap vinyl stickers offer an extensive selection of designs, colors, patterns, and textures. Car owners have the flexibility to choose a style that suits their personality and preferences, allowing for a truly unique and customized appearance.
5. Faster Turnaround Time
Compared to traditional paint jobs, which can take several days to complete, vinyl wraps can be applied in a relatively short amount of time. This means less downtime for the car owner and quicker access to their newly styled vehicle.
6. Advertising and Branding Opportunities
For businesses or individuals looking to promote their brand or make a statement, vinyl wraps offer an excellent advertising opportunity. Cars wrapped with eye-catching designs can attract attention on the road, effectively turning the vehicle into a moving billboard.
7. No Permanent Changes
Unlike repainting a car, vinyl wraps do not make any permanent alterations to the vehicle's original appearance. This makes them an attractive option for leased cars or those planning to sell their vehicles in the future.
8. Enhanced Resale Value
Maintaining the original paint in pristine condition thanks to the protective vinyl wrap can significantly improve the car's resale value. Prospective buyers often appreciate the well-preserved paint, making it easier to sell the vehicle at a better price.
9. Easy Maintenance
Cleaning and maintaining vinyl-wrapped cars are relatively simple. Regular washing with mild soap and water is usually sufficient to keep the vinyl looking great for an extended period.
Overall, the advantages of removable car wrap vinyl stickers make them an appealing choice for car enthusiasts who want to drive in style without committing to a permanent change or expensive paint job.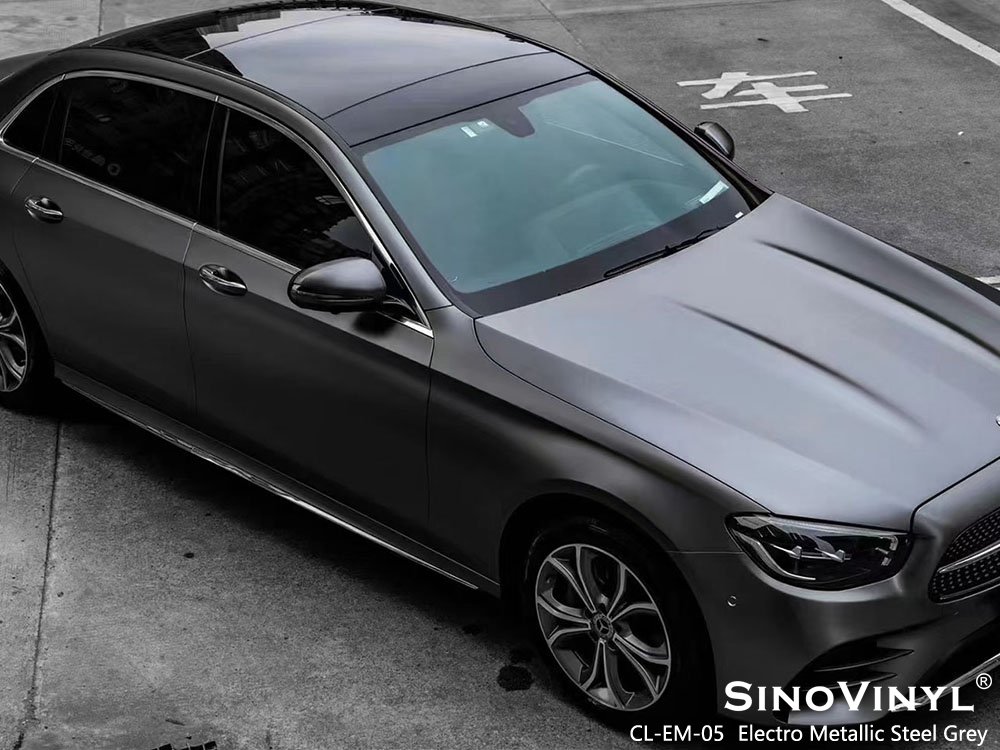 Exploring the Variety of Colors and Patterns in Removable Car Wrap Vinyl Stickers
Removable car wrap vinyl stickers come in a wide range of colors and patterns, allowing car enthusiasts to personalize their vehicles according to their unique tastes and styles. Here are some popular varieties:
1. Solid Colors
Classic and timeless, solid-colored vinyl stickers are available in a wide spectrum of shades. Whether you prefer bold and vibrant hues or elegant and understated tones, there's a solid color vinyl sticker to match every preference.
2. Matte Finishes
Matte vinyl stickers offer a non-glossy, modern look that is becoming increasingly popular. These stickers give cars a sleek and sophisticated appearance, and they are less prone to showing fingerprints and smudges.
3. Glossy Finishes
For a more traditional and shiny look, glossy vinyl stickers are an excellent choice. They enhance the vibrancy of colors and give your car a polished and eye-catching appearance.
4. Metallic Effects
Metallic vinyl stickers add a touch of luxury and shine to your vehicle. They simulate the appearance of metal surfaces, giving your car a premium and glamorous look.
5. Pearlescent and Iridescent
These vinyl stickers create a mesmerizing effect, showcasing different colors depending on the angle of light. They can shift between shades, adding a unique and captivating dimension to your car's appearance.
6. Carbon Fiber
One of the most sought-after patterns, carbon fiber vinyl stickers, give the impression of a high-tech and sporty vehicle. They are popularly used on hoods, roofs, and mirrors to enhance the car's performance aesthetics.
7. Camouflage
Perfect for off-road enthusiasts and adventure seekers, camouflage vinyl stickers offer a rugged and adventurous appearance, making your car stand out in the wild.
8. Racing Stripes
Classic and timeless, racing stripes are a popular choice for car enthusiasts looking to add a sporty and dynamic touch to their vehicles. They often come in contrasting colors to create an eye-catching effect.
9. Geometric Patterns
Striking geometric designs, such as chevrons, triangles, and hexagons, add a modern and artistic flair to your car's exterior.
10. Floral and Nature-inspired Patterns
For those who prefer a more artistic and whimsical touch, vinyl stickers featuring floral motifs, vines, or nature-inspired elements can create a unique and expressive look.
11. Abstract and Psychedelic Designs
Unconventional and visually engaging, abstract vinyl stickers can give your car a bold and artistic statement.
12. Retro and Vintage Themes
Nostalgic car enthusiasts might opt for vinyl stickers featuring retro-inspired designs, reminiscent of past eras and automotive classics.
13. Custom Designs
Many companies offer personalized and custom-made vinyl stickers, allowing you to create a truly one-of-a-kind look for your vehicle.
14. Logo and Branding
Some car owners choose to display their favorite brands, sports teams, or logos as vinyl stickers to express their affiliations and interests.
15. Minimalist and Subtle Styles
Not all vinyl stickers need to be bold and flashy. Some car owners prefer minimalistic designs that add a touch of elegance without overpowering the vehicle's overall aesthetics.
With such a diverse array of colors and patterns available, car enthusiasts can find the perfect removable car wrap vinyl stickers to suit their personality and make their vehicles truly unique on the road.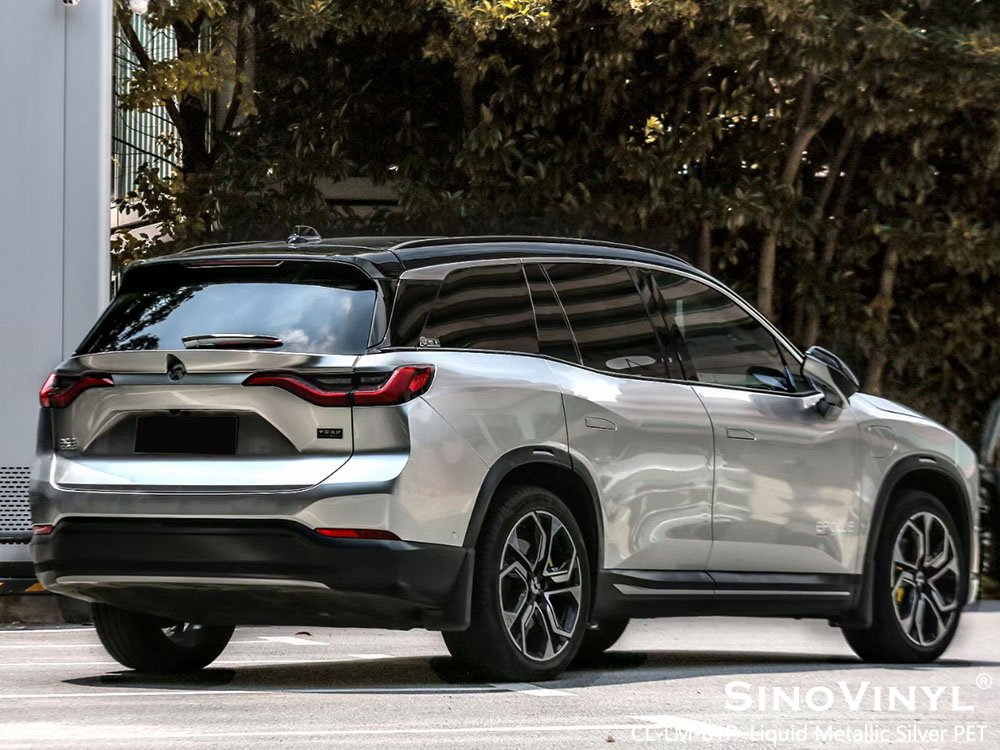 Protecting Your Car's Paint with Removable Car Wrap Vinyl Stickers
Removable car wrap vinyl stickers offer a layer of protection for your car's paint in several ways:
1. Physical Protection
The vinyl material acts as a protective barrier against minor scratches, stone chips, and other small road debris that can cause damage to your car's paint. It acts as a sacrificial layer, absorbing the impact and preserving the original paint underneath.
2. UV Rays and Sunlight
Exposure to sunlight and UV rays can cause fading and oxidation of your car's paint over time. Removable car wrap vinyl stickers have UV-resistant properties that shield the paint from harmful sun rays, reducing the risk of fading and maintaining the vibrant color of your vehicle.
3. Environmental Contaminants
Acid rain, bird droppings, tree sap, and other environmental contaminants can harm your car's paint finish. The vinyl wrap serves as a protective shield, preventing these substances from directly affecting the paint surface and making it easier to clean and maintain.
4. Road Salt and Chemicals
During winter months or in areas where road salt is used, your car's paint is at risk of corrosion and damage. Vinyl wraps act as a protective barrier, preventing road salt and chemical compounds from reaching the paint and causing rust or paint degradation.
5. Easy Removal
When it's time to remove the vinyl wrap, it peels off cleanly without leaving any residue on the car's paint surface. This process is much gentler compared to traditional paint removal methods, which can involve harsh chemicals and abrasive techniques that may damage the original paint.
6. Preserve Resale Value
By protecting the original paint from wear and tear, vinyl wraps help maintain the pristine condition of your car. This preservation of the paint finish can positively impact the resale value of your vehicle.
It's essential to note that while vinyl wraps offer protection against various external factors, they are not a substitute for proper car care and maintenance. Regular washing, waxing, and detailing are still necessary to keep your car in top condition, even when it is wrapped in vinyl. Additionally, high-quality vinyl and professional installation are crucial to ensure the best protection and appearance for your vehicle.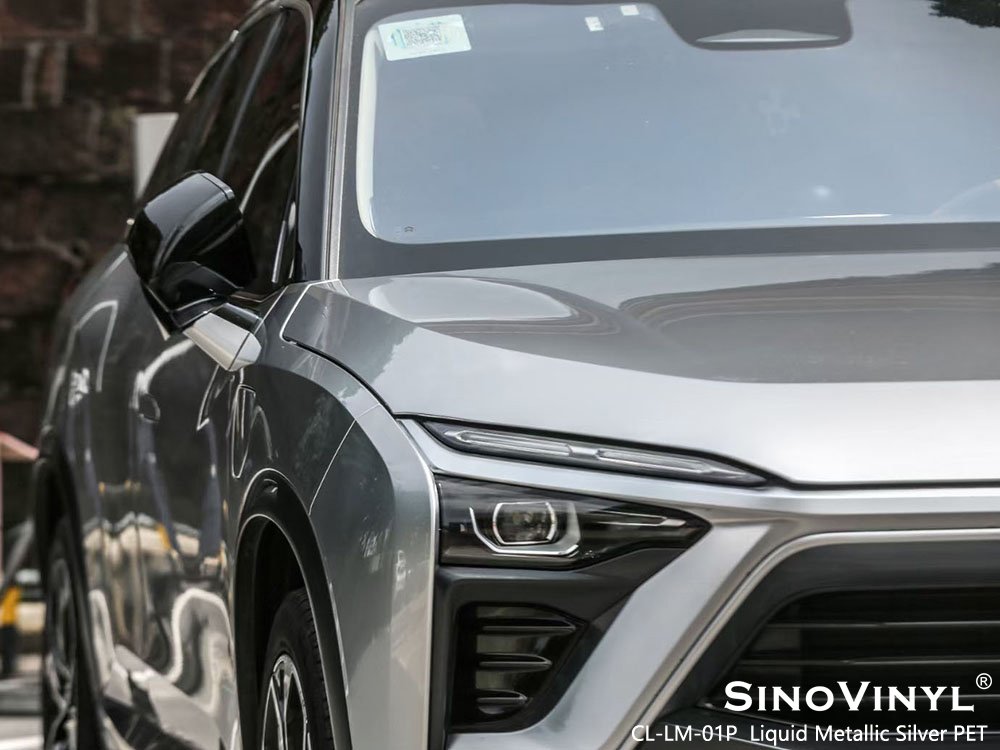 Final Words
In conclusion, embracing the world of removable car wrap vinyl stickers opens up a realm of possibilities for car enthusiasts seeking to drive in style. These vibrant and versatile wraps not only allow you to showcase your individuality but also serve as a practical means of protecting your car's paint from everyday wear and tear. Whether you're looking to add a touch of uniqueness to your ride or safeguard your vehicle's exterior, removable car wrap vinyl stickers offer an innovative solution. So, rev up your creativity, explore the endless designs available, and embark on a journey of personalization that will undoubtedly turn heads on the road. Drive with pride, drive in style!