Exploring the Cost Factors of Red Vinyl Wrapping
The cost of red vinyl wrapping, like any vehicle wrapping project, can vary significantly depending on several factors. Red vinyl wrapping is a popular choice for changing the color of a car or adding a protective layer, and here are some of the key cost factors to consider:
1. Vehicle Size and Type
The size and type of the vehicle being wrapped will have a significant impact on the cost. Larger vehicles, such as SUVs, vans, or trucks, will require more vinyl material and labor, thus increasing the cost.
2. Quality of Vinyl Material
The cost of vinyl wrap material can vary based on its quality and brand. Higher-quality vinyl tends to be more durable and provides a better finish, but it can be more expensive.
3. Color and Finish
The color and finish of the vinyl wrap can also affect the cost. Red vinyl wraps come in various shades and finishes (e.g., gloss, matte, satin), and specialty finishes may cost more than standard options.
4. Labor Costs
Labor costs for the installation of the vinyl wrap can vary depending on the complexity of the job. Intricate designs or complex vehicle shapes may require more time and expertise, increasing the labor cost.
5. Preparation Work
The condition of the vehicle's surface before wrapping is crucial. Any existing paint damage or imperfections may need to be repaired before wrapping, adding to the overall cost.
6. Design and Customization
If you want a custom design, graphics, or branding on the wrap, this will increase the cost compared to a simple color change.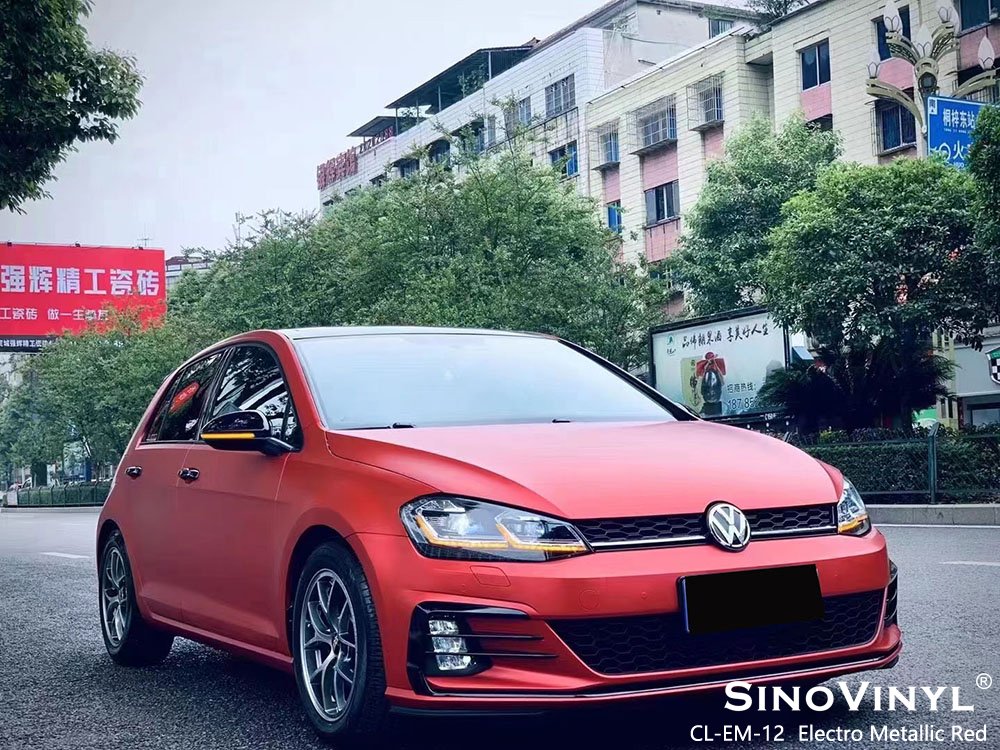 7. Location and Shop Reputation
The cost of vinyl wrapping services can vary by location. Shops in urban areas with higher overhead costs may charge more. Additionally, well-established and reputable shops may charge higher rates for their expertise.
8. Additional Features
Some vehicle owners opt for additional features like window tinting, clear bra (paint protection film), or chrome accents, which can add to the overall cost.
9. Warranty and Durability
Higher-quality vinyl wraps often come with longer warranties and increased durability, which can justify a higher upfront cost.
10. Removal Costs
It's essential to consider the cost of removing the vinyl wrap in the future if you plan to revert to the original paint or change the wrap design.
11. DIY vs. Professional Installation
DIY vinyl wrap kits are available, but professional installation is recommended for best results. If you choose to install the wrap yourself, you can save on labor costs but may risk improper installation and potential damage.
12. Market Trends
Prices can fluctuate based on market demand and trends. Special promotions or seasonal discounts from wrapping shops may also impact the cost.
To get an accurate cost estimate for red vinyl wrapping, it's advisable to contact local vinyl wrapping shops, provide them with details about your vehicle, and discuss your specific requirements. They can give you a more precise quote based on your individual needs and preferences.