Protect Your Car with the Right Paint Protection Film Application
This article details the proper installation and application process of car paint protection films, emphasizing the importance of a correct application method for optimal protection against heat and other damages.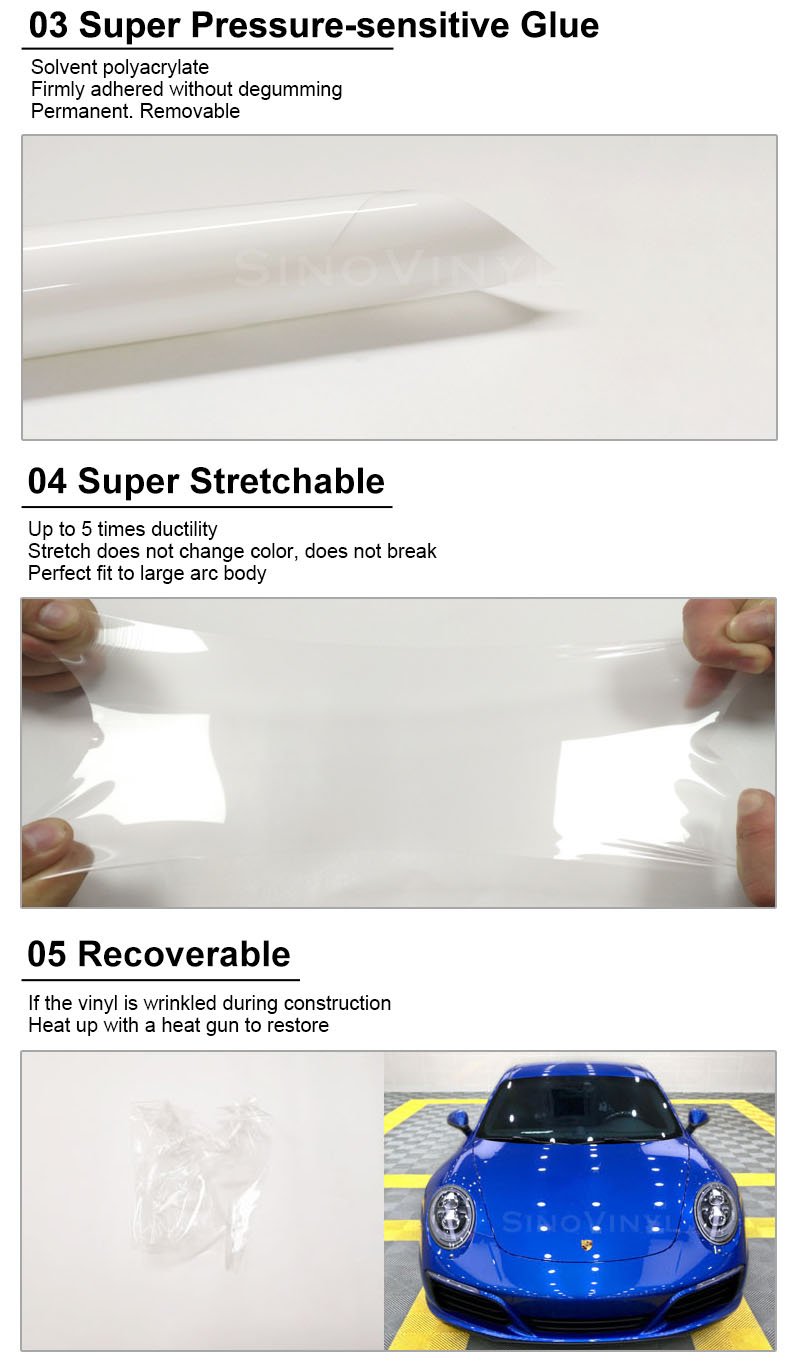 Introduction
Car owners take great pride in keeping their vehicles well-maintained, especially when it comes to the paint job. A car paint protection film is one of the most effective ways to prolong the life of your vehicle's paint and protect it against all kinds of damage. However, the benefits of using such a film can be fully realized only if it is properly applied. An improper or insufficient application can compromise the protection offered and even cause further damage. In this article, we will discuss how to ensure that the right paint protection film is applied correctly to provide optimal coverage and protect your car against the harsh elements.
Pre-Application Preparation
Proper preparation before applying a paint protection film is crucial to its long-term effectiveness. Here are some preparation tips to ensure the best possible outcome:
Clean the car thoroughly before installation
Ensure that the car surface is free of any debris or obstructions
Gather all the necessary tools required to apply the film
Application Tips
The application process requires care, attention and patience. Here are some tips to follow when applying the paint protection film:
Start by placing the film's adhesive side upwards
Stretch the film over the car surface
Carefully lay the film down to ensure maximum coverage
Cut carefully around sharp objects to maintain film coverage
Installation and Aftercare
After the application of the film, the car must be allowed to dry and cure. Proper drying and curing is essential for the paint protection film to adhere and provide maximum coverage:
Thoroughly dry the film after application, being careful not to scratch the surface
Avoid washing or exposing the car to moisture for at least 24 hours
Post-installation maintenance and repair is also important for the longevity of the film:
Clean the film with a mild soap and avoid scrubbing or using harsh chemicals
Repair any damages that occur as soon as possible to avoid further damage
Benefits of Professional Application
Although it may be tempting to install a car paint protection film yourself, professional installation can provide superior results and ultimately save you time and money. Choosing a professional installation offers a range of benefits, including long-term reliability and guarantees.
To protect your vehicle's paint job, a paint protection film that is properly applied is crucial. Care and attention during the application process is essential to ensure optimal coverage and durability. Whether you choose to install the film yourself or opt for a professional installation, understanding the process is key to ensuring an optimal outcome. Ultimately, taking care while applying the film will help to keep your car looking new for years to come.