Advantages of Professional Car Wraps over Traditional Painting Methods
Professional car wraps offer several advantages over traditional painting methods. Here are some key benefits:
1. Cost-effectiveness
Professional car wraps are often more cost-effective than traditional painting, especially for complex designs or unique color choices. Paint jobs can be expensive, while car wraps provide an affordable alternative.
2. Time-efficient
Applying a car wrap is generally faster than a full paint job. This means less downtime for your vehicle, allowing you to get back on the road sooner.
3. Preserves the original paint
Car wraps act as a protective layer for your vehicle's factory paint, shielding it from scratches, minor dings, and fading due to UV rays. When it's time to remove the wrap, your car's original paint will still look pristine.
4. Non-permanent
Unlike paint, car wraps are not permanent and can be easily removed without damaging the underlying paint. This is especially advantageous for lease vehicles or those who like to change the appearance of their car frequently.
5. Wide range of designs
Car wraps offer an almost limitless range of design possibilities. Whether you want a custom design, branding for your business, or a unique color not available in traditional paint, wraps can meet your specific preferences.
6. Easy maintenance
Keeping a car wrap in good condition is relatively easy. Regular washing with mild soap and water, and occasional waxing, is all that's needed to maintain its appearance.
7. Branding and advertising
For businesses, car wraps provide an effective advertising solution. Wrapping company vehicles with branding and contact information can turn them into mobile billboards, promoting the business wherever they go.
8. Resale value
Because car wraps preserve the original paint, they can help maintain the resale value of the vehicle. Buyers often prefer well-preserved paint, making wrapped cars more appealing on the used car market.
9. Paint protection
Car wraps act as a protective barrier against minor road debris, chips, and abrasions that could damage the underlying paint.
10. Eco-friendly
Car wraps are considered a more eco-friendly option compared to painting, as they don't produce harmful volatile organic compounds (VOCs) during application.
Overall, professional car wraps offer numerous advantages over traditional painting methods, making them a popular choice for car owners looking to customize their vehicles or businesses seeking an eye-catching advertising solution.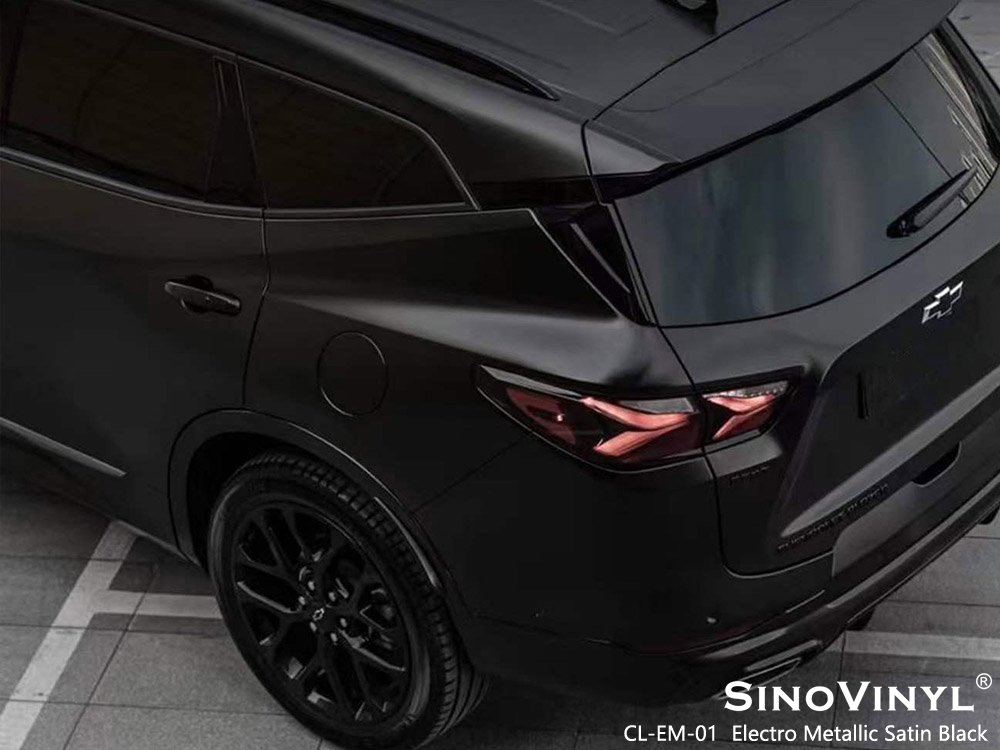 How Professional Car Wraps Protect Your Car's Paint and Preserve Resale Value
Professional car wraps offer several protective benefits that can help preserve your car's paint and maintain its resale value. Here's how professional car wraps achieve this:
1. Shielding from UV Rays
Car wraps are made from high-quality vinyl materials that act as a barrier against harmful UV rays from the sun. UV rays can cause fading and oxidization of your car's paint over time. The car wrap acts as a shield, preventing direct exposure and minimizing the potential for paint damage.
2. Protection from Scratches and Chips
The vinyl material used in car wraps is durable and can protect your car's original paint from minor scratches, stone chips, and other road debris. This is especially beneficial if you frequently drive on highways or gravel roads where your car is more susceptible to such damage.
3. Resistant to Environmental Contaminants
Professional car wraps are resistant to various environmental contaminants such as bird droppings, tree sap, dirt, and pollutants. These contaminants can adhere to your car's paint and lead to staining or etching. The car wrap acts as a protective layer, making it easier to clean and maintain your car's appearance.
4. Preventing Chemical Damage
Some substances, like certain cleaning agents or gasoline spills, can harm your car's paint. Car wraps can act as a barrier against these chemicals, reducing the risk of paint damage and discoloration.
5. Preserving Original Paint
When you choose to wrap your car, the original paint remains intact underneath. This is crucial for maintaining your car's resale value since potential buyers often prefer vehicles with well-preserved original paint.
6. Easy Removal
If you decide to change the look of your car or remove the car wrap for any reason, it can be done without damaging the original paint. This flexibility allows you to update your car's appearance as desired without affecting its resale value.
7. Fresh Look for Longer
With proper maintenance, a professionally applied car wrap can retain its vibrant and glossy appearance for several years. A well-maintained wrap can contribute to your car's overall aesthetic appeal, which is an important factor when potential buyers assess its value.
In summary, professional car wraps provide a protective layer that shields your car's paint from various environmental factors, preventing damage and preserving its original appearance. This preservation of the car's paint and overall aesthetics can positively impact its resale value in the future. However, it's essential to have the car wrap installed by skilled professionals and maintain it properly to maximize its protective benefits and longevity.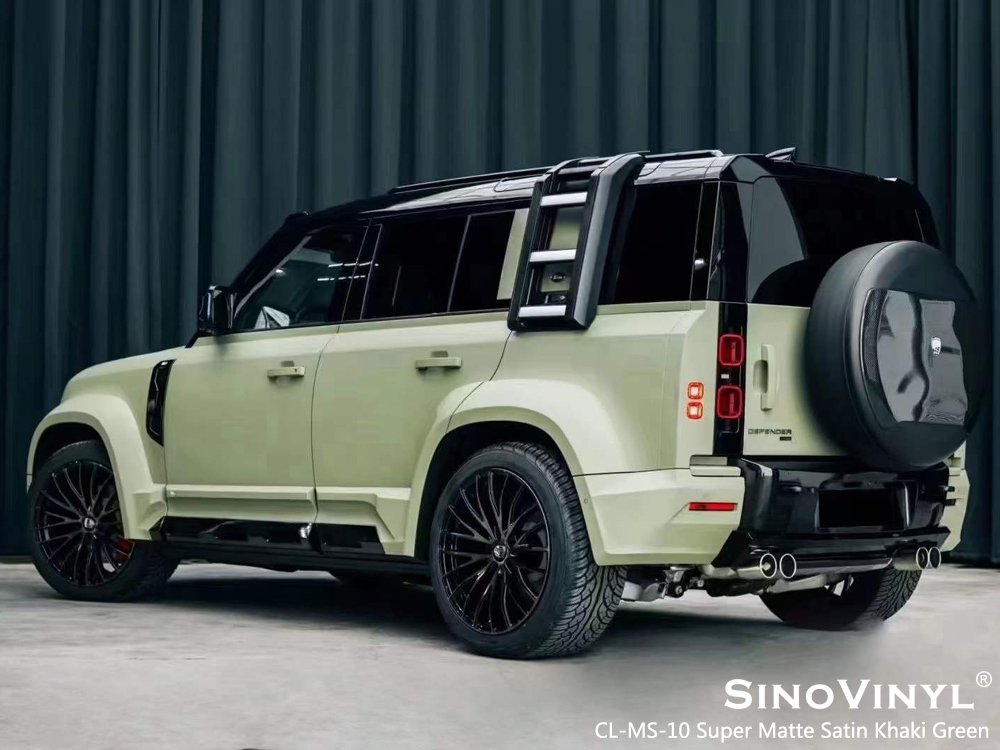 Materials Matter: Understanding the Different Types of Professional Car Wraps
There are various types of professional car wraps available, each offering unique features, finishes, and applications. Here are some different types:
1. Vinyl Wraps
Vinyl wraps are the most common and popular type of car wraps. They come in a wide range of colors, textures, and finishes, such as matte, gloss, satin, chrome, and metallic.
2. Color Change Wraps
As the name suggests, these wraps are used to completely change the color of a car. They allow car owners to transform the appearance of their vehicles without the need for a new paint job.
3. Printed Wraps
These wraps involve digital printing to create custom designs, patterns, or even promotional graphics on the car's surface.
4. Textured Wraps
Textured wraps add depth and tactile elements to the car's surface. Examples include carbon fiber, brushed metal, leather, or 3D textures.
5. Chrome Wraps
Chrome wraps mimic the appearance of polished chrome, giving the car a sleek and reflective finish.
6. Matte Wraps
Matte wraps have a non-glossy, flat finish that can create a unique and modern look for the car.
7. Satin Wraps
Satin wraps offer a compromise between matte and glossy finishes, providing a smooth, low-gloss appearance.
8. Gloss Wraps
Gloss wraps offer a high-shine finish, making the car look vibrant and polished.
9. Color-Shifting Wraps
Color-shifting wraps use special materials that change color when viewed from different angles or under different lighting conditions.
10. Racing Stripes and Graphics
These wraps are used to add racing stripes, decals, or graphics to the car, giving it a sporty or customized appearance.
11. Protective Wraps
Some car wraps are designed specifically for paint protection, acting as a clear shield against scratches, stone chips, and UV damage.
12. Commercial Wraps
Used for business advertising, these wraps display company logos, contact information, and promotional messages on the car's surface.
13. Specialty Wraps
These wraps cater to specific needs, such as camouflage wraps for military or outdoor enthusiasts, or reflective wraps for emergency vehicles.
14. Fleet Wraps
Fleet wraps involve wrapping multiple vehicles belonging to a business or organization with consistent branding.
15. Partial Wraps
Partial wraps cover only specific areas of the car, leaving some parts exposed, which can be a cost-effective option.
Keep in mind that the availability of different types of professional car wraps may vary depending on your location and the services offered by car wrap providers.
Common Misconceptions about Professional Car Wraps Debunked
1. Car Wraps Damage the Vehicle's Paint
This is a common misconception, but in reality, professional car wraps are designed to protect the original paint of the vehicle. When applied correctly and removed by professionals, car wraps do not cause any damage.
2. Car Wraps are Only for Aesthetics
While car wraps indeed enhance a vehicle's appearance, they offer more than just looks. They protect the paint from UV rays, minor scratches, and other environmental factors, preserving the car's resale value.
3. Car Wraps are Expensive
While professional car wraps require an initial investment, they can be more cost-effective than a full paint job. Additionally, car wraps are easily removable, allowing for future changes or returning the car to its original state.
4. Car Wraps Don't Last
High-quality professional car wraps can have a lifespan of five to seven years or even more, depending on the care and maintenance. With proper care, car wraps can retain their vibrant colors and finish for an extended period.
5. Car Wraps are Only for Businesses
Car wraps are popular for businesses to use as mobile advertising, but they are equally suitable for individual car owners. Personalized wraps allow individuals to showcase their style, interests, or create unique designs for their vehicles.
6. Car Wraps are Difficult to Remove
Professional car wraps are designed to be easily removable by experts without leaving any damage to the vehicle's paint. When removed correctly, the original paint will be in the same condition as before the wrap was applied.
7. Car Wraps are Permanent
Unlike paint, car wraps are not permanent, making them a versatile option for those who like to change the appearance of their vehicle. You can remove or change the wrap whenever you desire.
8. Car Wraps are Only for New Cars
Car wraps are suitable for both new and older vehicles. In fact, older cars can benefit from car wraps as they can refresh the look and provide additional protection to the aging paint.
9. Car Wraps Require Special Maintenance
While car wraps do need some care, the maintenance is relatively straightforward. Regular washing with a mild detergent and avoiding high-pressure car washes will keep the wrap looking great.
10. Car Wraps Only Come in Limited Designs
Professional car wraps offer an extensive range of design options, including custom designs tailored to the car owner's preferences. The possibilities for creativity and personalization are virtually limitless.
By debunking these misconceptions, car owners can make more informed decisions about using professional car wraps to enhance and protect their vehicles.
Final Words
In conclusion, professional car wraps offer a world of possibilities that extend far beyond traditional paint jobs. The magic lies in their ability to transform vehicles into stunning works of art, while also providing practical benefits such as paint protection, customization options, and even mobile advertising potential for businesses. Car owners can break free from the limitations of conventional paint and embrace the creativity and versatility that come with professional car wraps. Whether you seek to elevate your car's aesthetics, protect its paint, or make a bold statement on the road, these wraps offer an exciting and innovative solution. Embrace the enchanting world of professional car wraps, and discover the boundless opportunities to make your ride truly one-of-a-kind. Unlock the magic and revamp your car with the wonders of professional car wraps!