What are some of the challenges and considerations when it comes to maintaining the appearance of a pink-painted car?
Maintaining the appearance of a pink-painted car, like any uniquely colored vehicle, comes with its own set of challenges and considerations due to the distinctive nature of the color and the attention it draws. Here's an explanation of some of the challenges and considerations that arise when it comes to keeping a pink-painted car looking its best:
1. Color Fading
Pink, like any vibrant color, is susceptible to fading over time due to exposure to sunlight and environmental factors. Ultraviolet (UV) rays can cause the pigments in the paint to break down, leading to a loss of color intensity and vibrancy. Regular exposure to the sun without proper protection can result in a dull appearance.
2. Surface Scratches and Swirl Marks
Pink paint tends to highlight scratches and swirl marks more prominently than darker colors. Lighter shades can make imperfections in the paint more visible, which means careful handling and proper washing techniques are essential to prevent unnecessary damage.
3. Regular Washing
Pink cars require regular washing to remove dirt, grime, and pollutants that can accumulate on the surface. Neglecting regular cleaning can lead to a buildup of contaminants that not only dull the paint but also affect its longevity.
4. Proper Washing Techniques
Using incorrect washing techniques or harsh chemicals can damage the paint's finish and shine. It's important to use pH-balanced car wash solutions, soft microfiber towels, and the two-bucket method to minimize the risk of introducing swirl marks or scratches during the cleaning process.
5. Paint Protection
Applying a high-quality wax, sealant, or ceramic coating can provide a protective layer over the paint, shielding it from UV rays, dirt, and other environmental elements. Regularly reapplying these protective products helps maintain the gloss and integrity of the pink paint.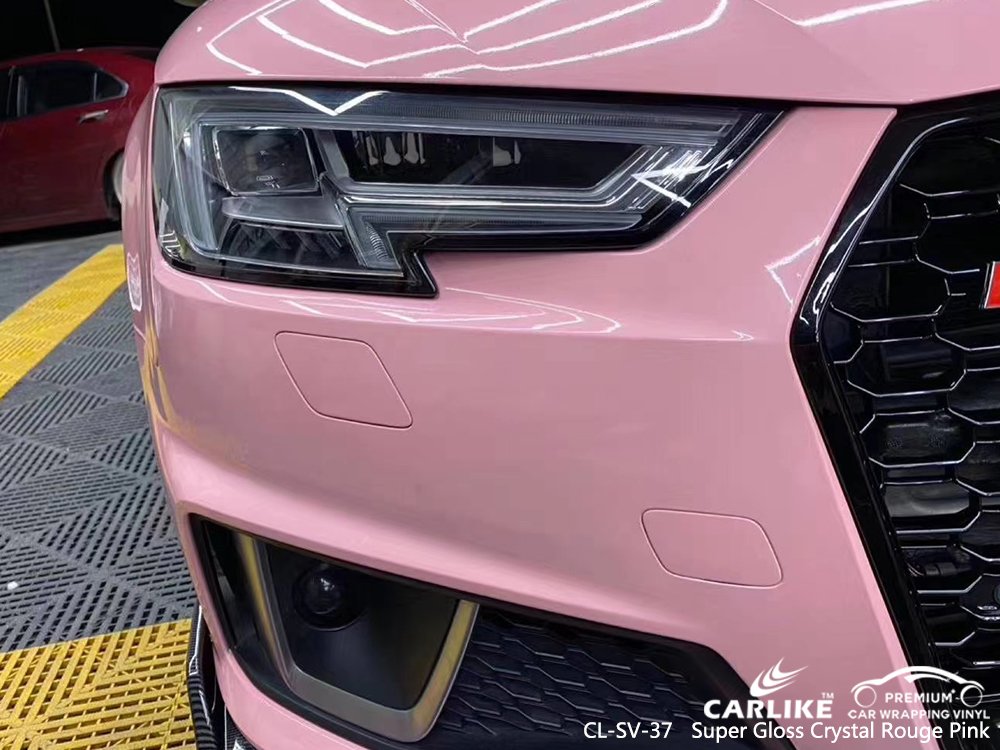 6. Choosing Safe Parking Spots
Selecting parking spaces that offer protection from direct sunlight, tree sap, bird droppings, and other potential contaminants can help preserve the appearance of the pink paint. Covered or shaded parking areas can prevent unnecessary damage.
7. Touch-Up and Repairs
In the event of chips, scratches, or minor paint damage, having touch-up paint on hand can be beneficial to prevent the affected areas from rusting or becoming more extensive issues. It's essential to match the color accurately to maintain the car's overall appearance.
8. Quality Car Care Products
Opting for high-quality car care products, including shampoos, waxes, and detailing sprays, ensures that the products are gentle on the paint while effectively protecting and enhancing the color.
9. Avoiding Automatic Car Washes
Automated car washes can have abrasive brushes and harsh chemicals that can damage the paint, especially in the case of delicate colors like pink. Opt for hand washing or touchless car washes instead.
10. Professional Detailing
Periodic professional detailing can help address more intensive paint correction, removal of swirl marks, and restoration of the paint's glossiness. Professionals have the expertise and tools to maintain the appearance of unique paint colors like pink.
Final Words
In summary, the challenges and considerations of maintaining the appearance of a pink-painted car revolve around the need for proper cleaning, protection, and preventive measures to ensure the color retains its vibrancy and luster over time. Being mindful of the specific requirements of a pink-painted car can help owners enjoy their unique and eye-catching vehicles for years to come.