Details Images
We have more than 1000 different patterns, and we can also accept custom production of patterns provided by customers, or produce fully matching sizes according to the car models provided by customers.
Custom: YES, Customize size & pattern according to different car models
Heat Resistance: -61°F to 225°F (-60°C to 107°C)
Stretch Rate: 33+pascal
Glue Material: Three layer molecular membrane
Gram Weight of Release Paper: 160gsm embossing paper
Function: Waterproof, high and low temperature resistance, corrosion resistance
Expected durability: 3-5years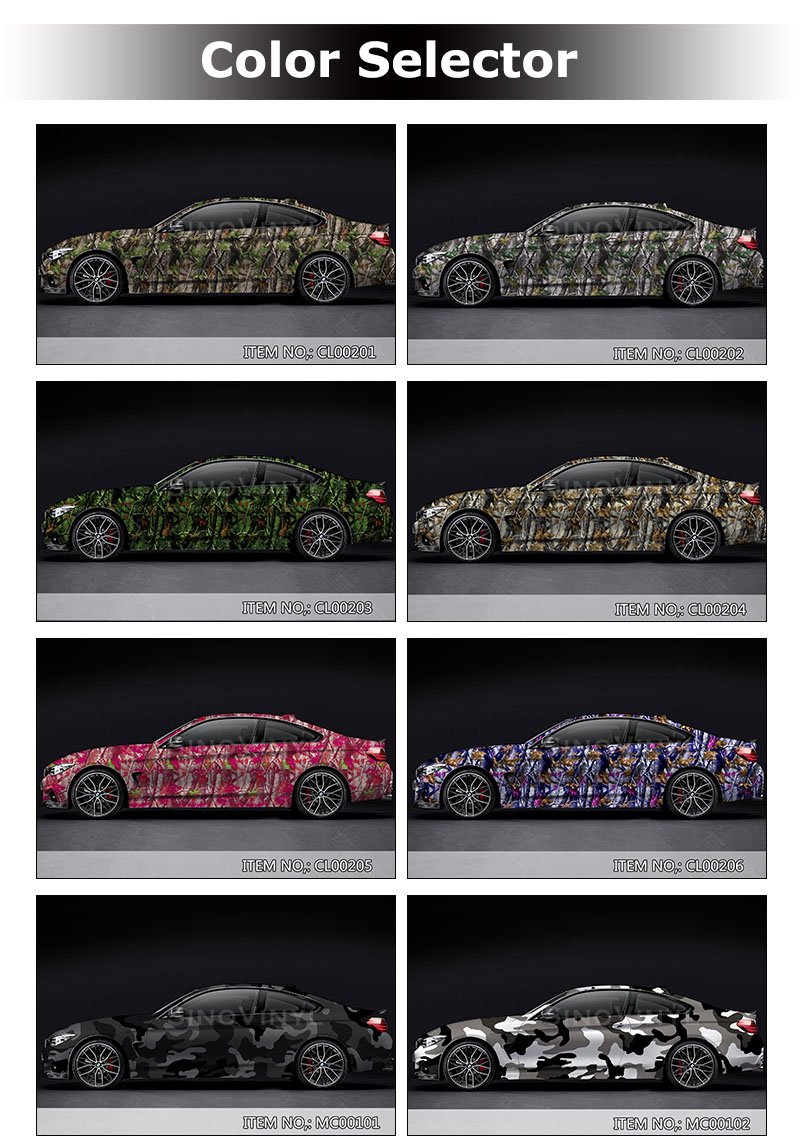 FAQ
Q1:Can I customize the pattern I like?
A1: Yes, we can produce vehicle decals according to your car model, and also according to the pictures you provide customized production decals, The product we provide to you is the finished product, which is produced according to your car model. You don't need to cut it by yourself. You can paste the product directly on your car body.
Q2: Can I wrap my car myself?
A2: Yes. You can wrap a car yourself as long as you have the time and patience required to wrap a car. Vinyl wrapping a vehicle is not a difficult task but does require patience and a lot of time. To wrap a car yourself, you will need a small budget, a few tools, time, and patience.