Choosing the Right Shade of Orange
When it comes to choosing the right shade of orange for your vinyl wrap, there are a wide range of hues to consider. Here are some popular orange hues and their characteristics:
1. Tangerine Tango:
– Vibrant and energetic, this shade exudes a lively and playful vibe.
– Ideal for cars that want to stand out in traffic and draw attention.
2. Burnt Orange:
– A deeper, earthy tone of orange that adds a touch of sophistication.
– This shade can give your vehicle a warm, inviting appearance.
3. Sunset Orange:
– Evokes the warm, inviting colors of a picturesque sunset.
– Creates a calming and visually pleasing effect.
4. Electric Orange:
– A bold, eye-catching shade that commands attention wherever you go.
– Perfect for those who want their vehicle to make a statement.
5. Pumpkin Spice:
– A rich, warm orange with subtle undertones, reminiscent of autumn.
– Gives your car a cozy, seasonal feel.
6. Safety Cone Orange:
– A highly visible, bright hue that ensures your vehicle is noticed from a distance.
– Ideal for safety or emergency vehicles.
7. Copper Metallic:
– Blends elements of orange with metallic undertones for a refined look.
– Offers a unique, lustrous finish.
8. Apricot:
– A soft, delicate shade of orange that exudes elegance and charm.
– Perfect for a more understated, yet still distinctive appearance.
9. Neon Orange:
– A high-intensity, fluorescent shade that's impossible to miss.
– Great for vehicles looking to make a bold, high-visibility statement.
10. Mango Madness:
– A tropical and lively shade that exudes a sense of adventure and fun.
– Ideal for cars with a playful and adventurous spirit.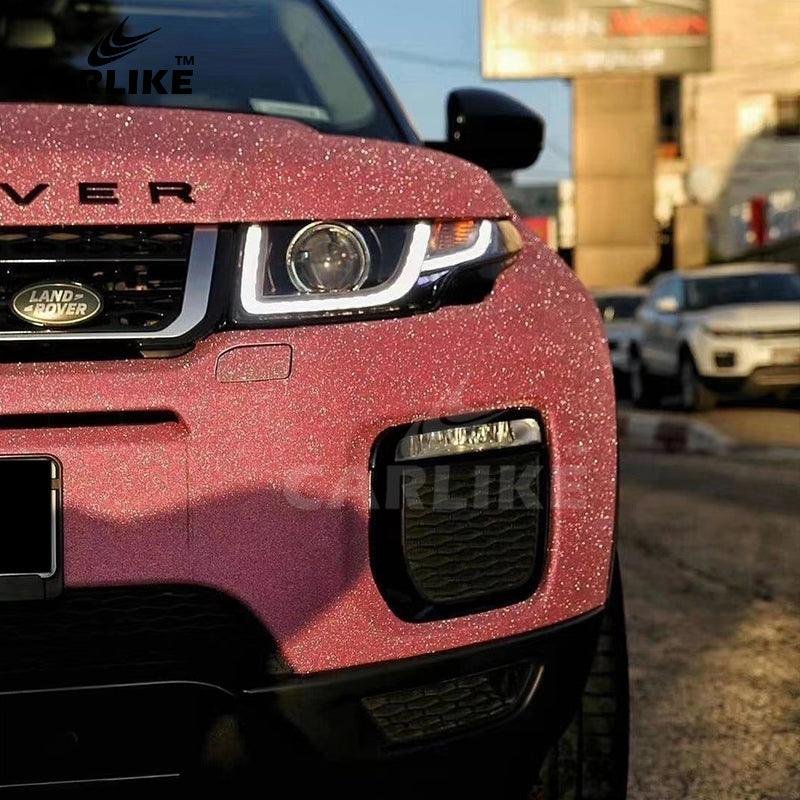 Benefits of Vinyl Wrapping
1. Preserving Your Vehicle's Resale Value:
– Unlike traditional paint jobs, vinyl wraps can be removed without damaging the original paint.
2. Protecting Your Paintwork:
– Vinyl wraps act as a protective layer, shielding your car's paint from road debris, stone chips, bird droppings, and harsh weather conditions.
3. Cost-Effectiveness:
– Vinyl wrapping is generally more affordable than a high-quality paint job.
4. Versatility in Design and Finish:
– Vinyl offers a wide range of colors, textures, and finishes, including matte, gloss, satin, metallic, and more.
5. Non-Permanent Customization:
– Unlike paint, which is a permanent alteration, vinyl wrapping provides a non-permanent way to customize your car. If you decide to change the look or if the wrap becomes worn over time, it can be easily replaced or removed.
6. Quick Turnaround Time:
– Vinyl wrapping typically requires less time than a full paint job.
7. Enhancing Advertising and Branding Opportunities:
– For businesses, vinyl wrapping offers a mobile advertising platform. Wrapping company vehicles with brand imagery and information can increase visibility and brand recognition.
8. Reduced Environmental Impact:
– The process of applying vinyl wraps consumes fewer resources compared to painting. Additionally, because wraps can be removed without causing damage, it reduces the need for full vehicle repainting.
9. Easy Maintenance and Cleaning:
– Vinyl wraps can be cleaned with mild soap and water, making maintenance relatively straightforward.
Consider these benefits when deciding whether a vinyl wrap is the right choice for your vehicle.