The Premium+ Experience of Wooden Grain Car Interior Wraps
When it comes to car customization, achieving a perfect balance between style and functionality is paramount. Wooden Grain Texture Car Interior Wrap Vinyl Films offer a premium+ experience that brings the beauty of nature right into your vehicle's cabin.
These exquisite films are designed to provide a luxurious touch to your car's interior. With a film produce technology known as calendered, they deliver a level of sophistication and authenticity that's truly remarkable. But that's just the beginning.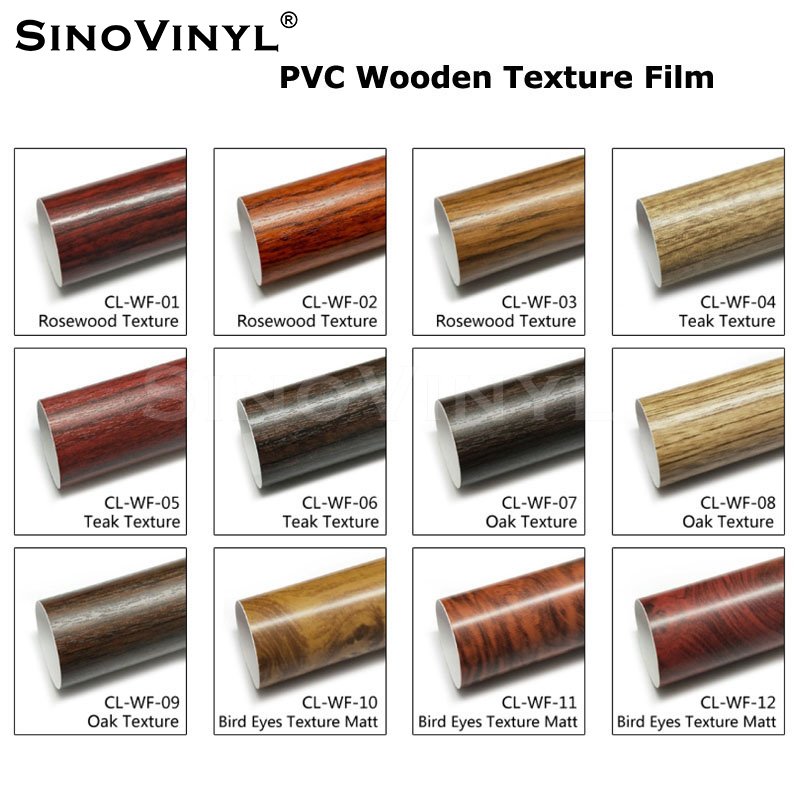 Unveiling the Specifications of Wooden Grain Car Interior Wraps
To appreciate the beauty of Wooden Grain Car Interior Wraps fully, let's take a closer look at their specifications:
Size
Each roll of these films measures 1.52×18 meters (5×59 feet), providing you with ample material to wrap various interior components. Whether it's the dashboard, center console, or door panels, these films have you covered.
Film Thickness:
With a thickness of 180 microns (7.2 mil), including the adhesive, these wraps offer robust protection for your car's interior. They not only enhance the aesthetics but also safeguard against daily wear and tear.
Release Paper:
The release paper used in these wraps is 140g/m² and silicone coated. This ensures smooth application and easy removal, leaving no residue behind.
Adhesive Thickness:
The adhesive layer is a mere 30 microns, providing strong adhesion without leaving air bubbles during installation.
Durability:
While Wooden Grain Car Interior Wraps may not have the same longevity as exterior wraps, they offer a durable solution with a lifespan of 1 to 3 years. This means you can enjoy their elegance for an extended period before considering a refresh.
Versatility:
These wraps aren't limited to just car interiors. They can be applied to laptops, cell phones, walls, and furniture, allowing you to carry the beauty of wood grain with you wherever you go.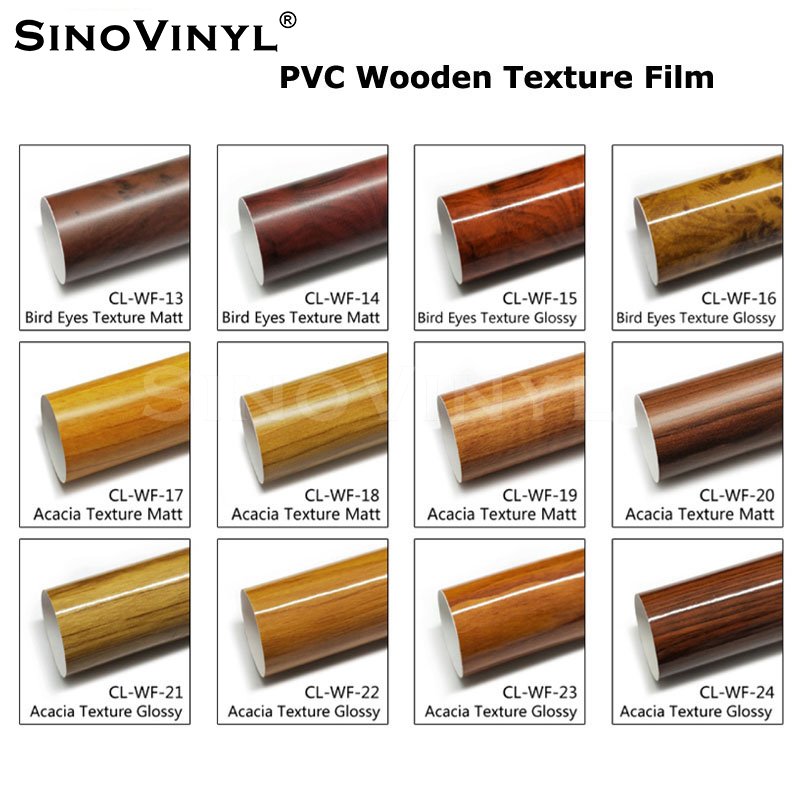 Embrace Nature's Touch in Your Car Interior-Wooden Grain Wraps
Wooden Grain Car Interior Wraps are more than just a surface enhancement; they bring a touch of nature to your daily commute. The realistic wood grain texture adds warmth and character to your vehicle, creating a comfortable and inviting atmosphere.
The versatility of these wraps means you can explore various design possibilities. Whether you prefer a classic wood finish or something more modern, these wraps can help you achieve the desired look.
Furthermore, the air bubble-free application ensures a smooth, professional finish every time. You don't need to be a seasoned installer to enjoy the benefits of Wooden Grain Car Interior Wraps.
In conclusion, if you're looking to infuse your car interior with the charm of natural wood, Wooden Grain Car Interior Wraps are the perfect solution. With their premium+ performance, durability, and ease of application, they offer a unique and stylish way to upgrade your vehicle's interior. Embrace nature's touch and transform your car's cabin into a cozy and inviting space with Wooden Grain Texture Car Interior Wrap Vinyl Films.