Top Benefits of Using Metallic Car Wrap Vinyl Stickers for Your Vehicle
Using metallic car wrap vinyl stickers can bring several advantages to your vehicle. Here are some top benefits:
1. Aesthetic Appeal
Metallic car wrap vinyl stickers add a touch of luxury and elegance to your vehicle's appearance. The reflective nature of metallic finishes creates a captivating shimmer, making your car stand out from the crowd.
2. Customization
With a wide variety of metallic colors and finishes available, you can achieve a personalized look for your car. Whether you prefer a sleek and sophisticated style or a bold and attention-grabbing design, metallic vinyl stickers offer limitless customization options.
3. Paint Protection
The vinyl material acts as a protective layer for your car's original paint. It shields the paintwork from minor scratches, stone chips, and UV rays, helping maintain the vehicle's resale value by preserving its factory finish.
4. Cost-Effective
Compared to a full paint job, applying metallic car wrap vinyl stickers is a more budget-friendly option for transforming your car's appearance. It allows you to achieve a similar premium look without the high costs associated with repainting.
5. Non-Permanent
Unlike a paint job, vinyl wraps are not permanent modifications to your vehicle. If you decide to change the look or return the car to its original state, the vinyl can be removed without damaging the underlying paint.
6. Quick Installation
Professional installers can apply metallic car wrap vinyl stickers relatively quickly, minimizing the downtime for your vehicle. This is especially beneficial if you're looking for a fast transformation or if you use your car for business purposes.
7. Advertising and Branding
Metallic vinyl stickers can be used for commercial vehicles to promote businesses and brands effectively. Wrapping a vehicle with company branding increases visibility and serves as a mobile advertisement.
8. Easy Maintenance
Maintaining a metallic car wrap is simple. Regular hand washing with a mild detergent and avoiding abrasive cleaning materials will keep the wrap looking fresh and vibrant.
9. Hides Imperfections
If your car has minor dents or scratches, a metallic vinyl wrap can help conceal these imperfections, giving your vehicle a flawless appearance.
10. Reversible Upgrades
Metallic car wrap vinyl stickers offer an excellent way to test out a new look or experiment with different styles. If you ever get tired of the current design, you can easily remove it or replace it with a new one.
In summary, using metallic car wrap vinyl stickers offers a cost-effective, customizable, and protective solution for enhancing your vehicle's aesthetics while providing additional benefits such as branding opportunities and easy maintenance.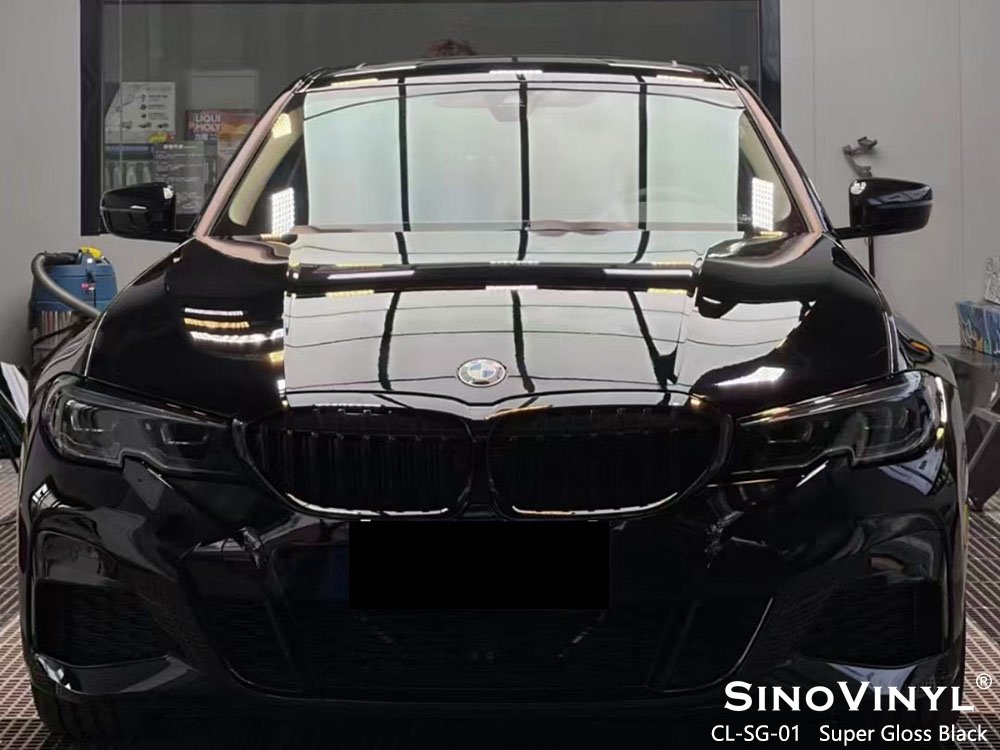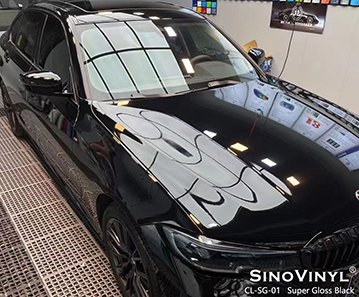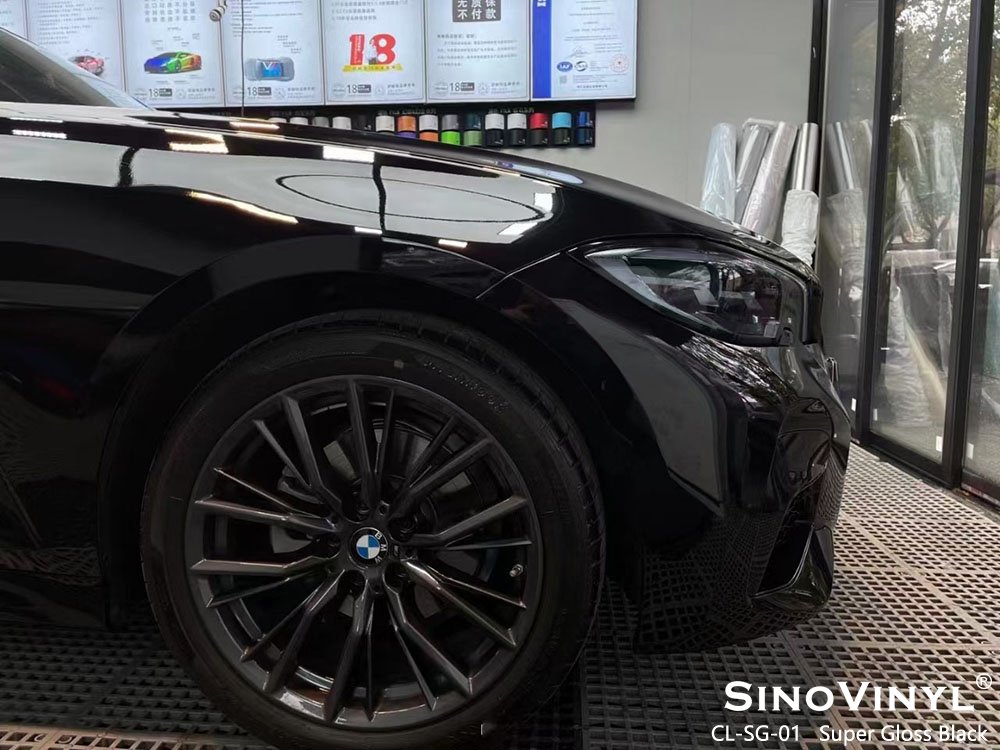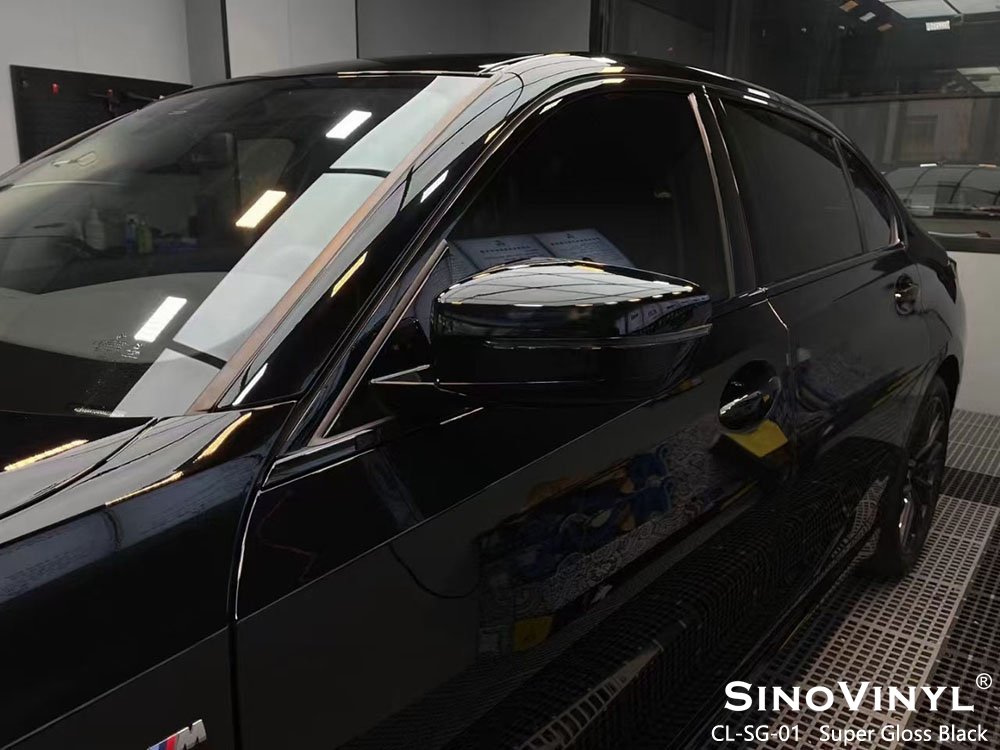 Step-by-Step Guide: How to Apply Metallic Car Wrap Vinyl Stickers Yourself
Applying metallic car wrap vinyl stickers to your vehicle can be a rewarding and cost-effective way to transform its look. Follow this step-by-step guide to apply the vinyl stickers yourself:
Note: Before you begin, make sure to clean your car thoroughly, especially the area where you'll be applying the vinyl stickers. Any dirt, dust, or debris can affect the adhesion and final appearance.
Tools and Materials Needed
1. Metallic car wrap vinyl stickers (pre-cut to fit your car's specific areas or in rolls)
2. Squeegee or a soft cloth
3. Heat gun or a hairdryer
4. Razor blade or utility knife
5. Isopropyl alcohol or a mild detergent solution
6. Microfiber cloth or lint-free towel
7. Measuring tape
Step-by-Step Guide
1. Measure and Prepare
Measure the areas of your car you want to wrap with the metallic vinyl stickers. Purchase enough material to cover those areas with some extra for mistakes or adjustments. Clean the surfaces with isopropyl alcohol or a mild detergent solution and let them dry completely.
2. Start with a Corner
Peel off a small portion of the backing from the vinyl sticker and align it with a corner of the car's surface. Leave a bit of excess vinyl around the edges to ensure complete coverage.
3. Apply the Vinyl Sticker
Slowly peel off more of the backing while smoothing the vinyl sticker onto the car's surface with a squeegee or a soft cloth. Work from the center outward to prevent air bubbles from forming.
4. Deal with Air Bubbles
If you encounter air bubbles, gently lift the vinyl sticker and reapply it, using the squeegee to push the bubbles out towards the edges. Apply some heat with a heat gun or hairdryer to help the vinyl conform to the curves of the car.
5. Trim the Excess
Once the vinyl sticker is in place, use a razor blade or utility knife to trim off the excess material carefully. Be cautious near edges and creases to avoid damaging the paint.
6. Heating and Stretching
For complex curves and contours, use the heat gun or hairdryer to warm the vinyl, making it more pliable. Stretch it gently to fit the shape while using the squeegee to press it into place.
7. Repeat for Other Areas
Continue the process for other areas you want to cover with the metallic vinyl stickers. Take your time to ensure a clean and professional-looking application.
8. Finishing Touches
After applying all the vinyl stickers, go over the entire surface with a squeegee to ensure good adhesion and eliminate any remaining air bubbles.
9. Final Trimming
Do a final trim of any excess material or edges for a neat finish.
Tips
– Working in a clean and dust-free environment will result in a better application.
– If you make a mistake, gently lift the vinyl sticker and reposition it.
– Avoid using too much heat, as it can damage the vinyl or the car's paint.
– Patience is key; take your time to get a flawless application.
By following this step-by-step guide and using the right tools and techniques, you can successfully apply metallic car wrap vinyl stickers to your car and achieve a stunning, customized look.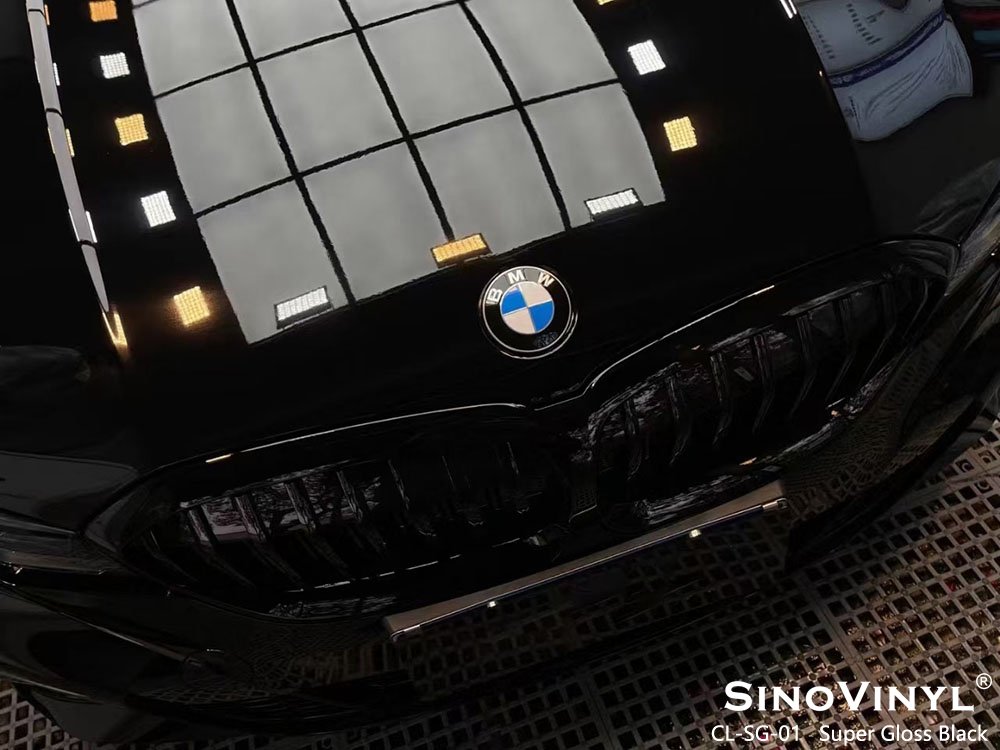 Popular Metallic Car Wrap Vinyl Sticker Designs and Trends
Metallic car wrap vinyl stickers offer a wide range of designs and trends to suit different tastes and styles. Here are some popular ones:
1. Brushed Metallic
Mimicking the appearance of brushed metal, this design adds a sleek and sophisticated look to your car. It's a popular choice for those who want a modern and industrial vibe.
2. Chrome Finish
The chrome finish is all about high shine and reflectivity. It's an attention-grabbing design that can instantly make your car stand out on the road.
3. Carbon Fiber
Carbon fiber patterns give your car a sporty and dynamic appearance. This design is favored by many car enthusiasts for its lightweight and performance-inspired aesthetics.
4. Color-Shifting Metallic
These vinyl stickers change color depending on the viewing angle and lighting conditions. It creates a mesmerizing effect that keeps onlookers intrigued.
5. Metallic Accents
Sometimes, a subtle touch of metallic detailing is all you need. Metallic accents, such as racing stripes or pinstripes, can add a touch of elegance to your car's overall look.
6. Metallic Gradient
This design blends multiple metallic colors seamlessly, creating a captivating gradient effect that transforms your car into a rolling work of art.
7. Matte Metallic
Combining the elegance of matte with the allure of metallic, this design offers a unique blend of understated sophistication and modernity.
8. Geometric Patterns
Geometric shapes and patterns in metallic hues provide a contemporary and edgy appearance for those seeking a bold statement.
9. Nature-Inspired Metallic
Floral motifs, animal prints, and other nature-inspired designs in metallic shades add a touch of creativity and individuality to your car.
10. Minimalistic Metallic
A simple yet impactful trend, this design involves clean lines and minimalist elements that exude a sense of refined luxury.
11. Retro Metallic
Embrace a vintage vibe with retro metallic designs, reminiscent of classic car aesthetics with a modern twist.
12. Futuristic Metallic
Bold, futuristic patterns and abstract designs in metallic shades appeal to those looking for a cutting-edge and avant-garde look.
13. Gloss Metallic
A glossy metallic finish provides a mirror-like appearance, elevating the visual appeal of your car to another level.
14. Chameleon Metallic
Chameleon designs shift between various metallic colors, creating a dynamic and eye-catching effect as your car moves.
15. 3D Metallic Effects
Utilizing embossed or textured metallic vinyl stickers adds depth and dimension to your car's appearance, giving it a unique three-dimensional allure.
Remember that trends and design preferences can vary over time, but these options should give you a good starting point when considering metallic car wrap vinyl sticker designs. Choose the one that best reflects your personality and makes your car truly one-of-a-kind.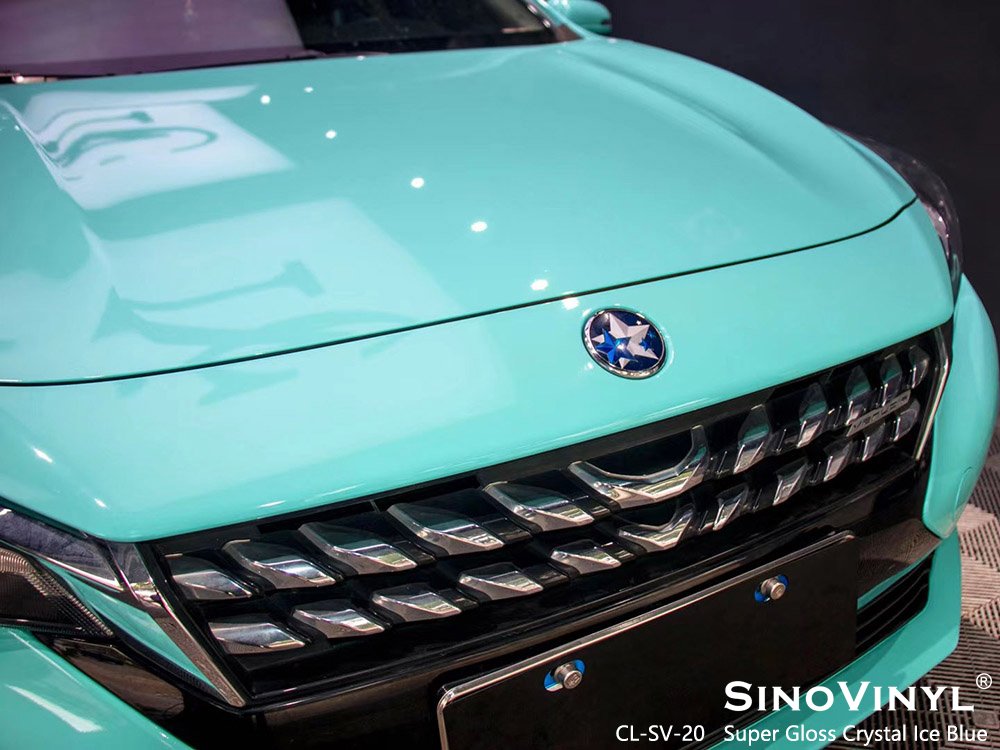 Exploring Different Metallic Finishes: Matte, Glossy, and others
Metallic car wrap vinyl stickers come in various finishes, each offering a unique look and appeal to car enthusiasts. Here are some different metallic finishes commonly available:
1. Matte Metallic Finish
Matte metallic vinyl stickers provide a sophisticated and understated appearance. They have a smooth, non-glossy surface, which gives your car a refined and modern look. Matte finishes are known for their ability to hide imperfections and fingerprints, making them easier to maintain.
2. Glossy Metallic Finish
Glossy metallic vinyl stickers are all about high shine and reflectivity. They create a sleek and vibrant appearance, giving your car a polished and attention-grabbing look. The glossy finish enhances the metallic effect, making your vehicle stand out in any setting.
3. Satin Metallic Finish
Satin metallic vinyl stickers offer a balance between matte and glossy finishes. They provide a soft and smooth appearance with a slight sheen, resulting in a sophisticated and elegant look for your car.
4. Brushed Metallic Finish
The brushed metallic finish simulates the texture of brushed metal, creating a visually appealing and unique appearance. This finish adds depth and dimension to your car's exterior, giving it an industrial and stylish touch.
5. Chrome Metallic Finish
Chrome metallic vinyl stickers mimic the look of real chrome, delivering a mirror-like reflective surface. This finish is highly attention-grabbing and creates a bold, futuristic statement for your vehicle.
6. Color-Shifting Metallic Finish
Color-shifting metallic vinyl stickers use special pigments that change color depending on the viewing angle and lighting conditions. They create a mesmerizing effect, shifting between different shades and hues as you move around the car.
7. Pearl Metallic Finish
Pearl metallic vinyl stickers contain pearl-like particles that create a shimmering and iridescent effect. The finish produces a subtle yet eye-catching appearance, making your car's surface appear to change colors under varying light conditions.
8. Chameleon Metallic Finish
Chameleon metallic vinyl stickers combine the color-shifting and pearl effects, resulting in a dynamic finish that changes colors at different angles. This finish adds an element of surprise and uniqueness to your car's appearance.
9. Textured Metallic Finish
Textured metallic vinyl stickers offer a tactile experience with their embossed or patterned surface. This finish adds depth and visual interest to your car's design, making it look more captivating and distinct.
These different metallic finishes provide car enthusiasts with a wide range of options to personalize their vehicles and achieve the desired look that suits their style and preferences.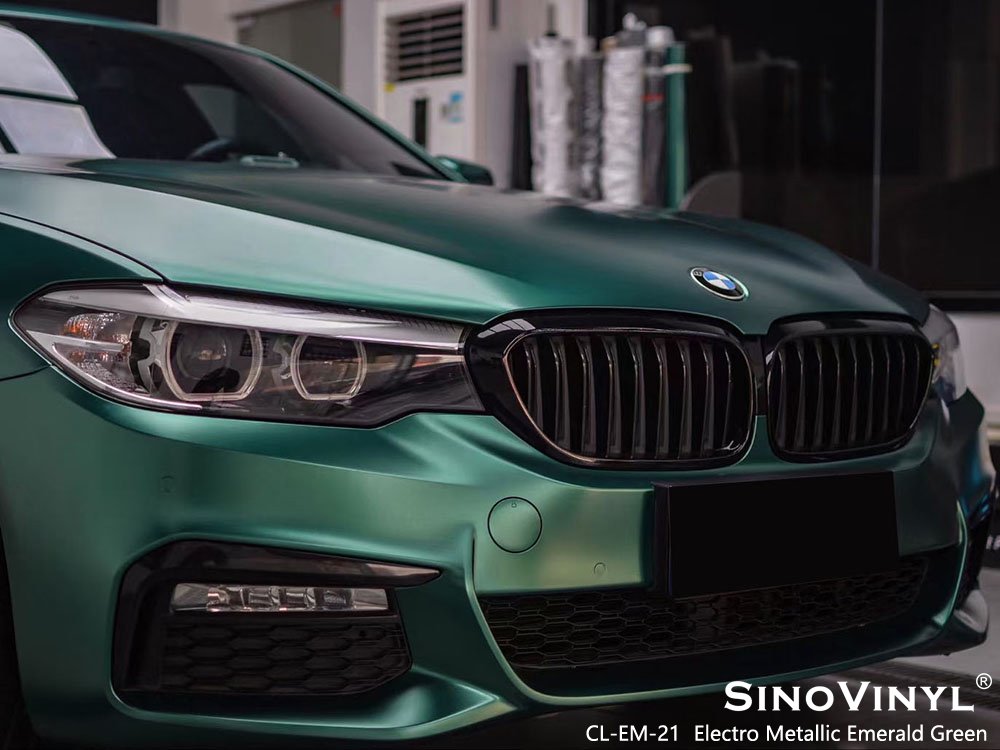 (Click the picture to learn more)
Final Words
In conclusion, metallic car wrap vinyl stickers offer an extraordinary realm of possibilities for transforming your car's look and making a statement on the road. From the sleek and polished appearance of glossy metallic finishes to the refined allure of matte options, these vinyl stickers allow car lovers to express their individuality and taste like never before. Whether you opt for the futuristic chrome finish or the mesmerizing color-shifting effect, these metallic wraps are sure to turn heads and spark admiration. Moreover, the ease of application and durability make them a practical choice for those seeking a lasting and eye-catching transformation. Embrace the metallic magic and elevate your car's aesthetics with these dazzling vinyl stickers, showcasing your passion for automotive artistry and style in every journey you embark upon. Unleash your creativity, and let metallic car wrap vinyl stickers take your car's appearance to breathtaking new heights!