Matte Electro Metallic Car Vinyl Wrap Film Manufacturer
Characteristic: Super stretch, Incredible restorable
Brand: SINOVINYLⓇ
Model Number: CL-EM
Performance level: Premium+
Film produce technology: High polymeric with double casting
Size: 1.52x18M/5x59FT
Film thickness: 160micron, 6.4mil (with glue)
Release paper: 160g/m2, Silicone coated
Adhesive thickness: 30μm
Durability: 3-5 years
Air bubble free: Yes
Application: Car wrap, laptop, cell phones, wall, furniture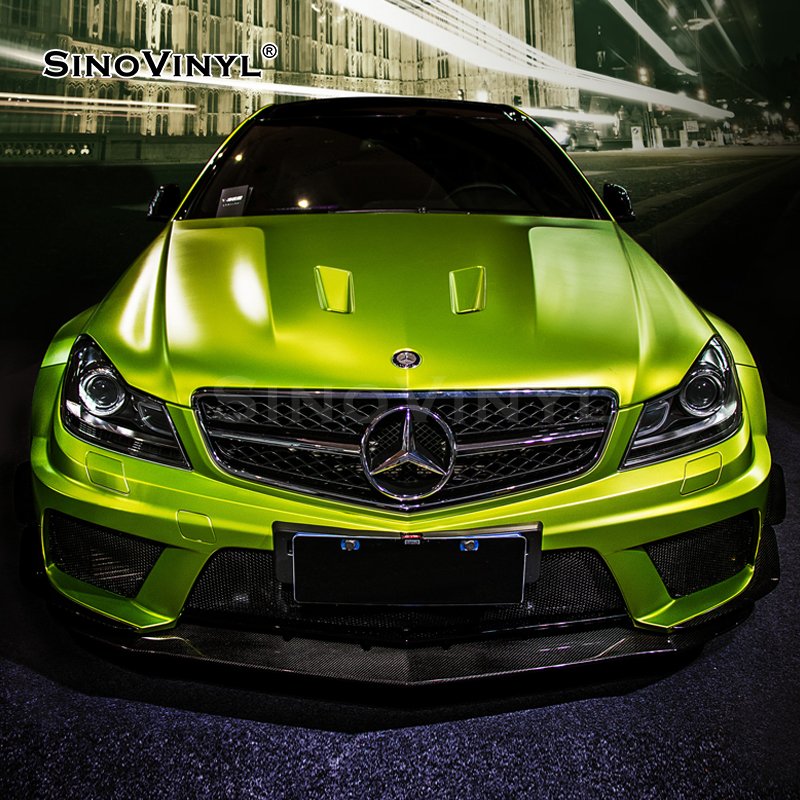 Matte Electro Metallic Wraps: A Fusion of Elegance and Innovation
Matte Finish
Matte finishes have long been appreciated for their ability to add a touch of refinement to surfaces.
Metallic Elements
As light interacts with the metallic particles within the wrap, it creates a shimmering and almost iridescent quality that adds depth and complexity to the overall look. This interplay of matte and metallic transforms the wrap from a static covering into a living canvas that changes with the viewer's perspective.
Innovation in Design
The innovation behind matte electro metallic wraps lies in the careful balance between the matte texture and the metallic embellishments.
Endless Possibilities
One of the most exciting aspects of matte electro metallic wraps is the virtually limitless creative possibilities they offer.
Versatility
Matte electro metallic wraps are not limited to vehicles alone.
Durability and Protection
Beyond their aesthetic appeal, these wraps offer practical benefits as well. High-quality matte electro metallic wraps are crafted using durable materials that protect the underlying surface from scratches, UV rays, and other environmental factors.
Whether on vehicles, walls, or various other surfaces, matte electro metallic wraps stand as a testament to the creative possibilities achievable through cutting-edge design and technology.