Chrome Matte Metallic Car Body Vinyl Wrap Film Manufacturer
1. Unique Finish
Matte chrome metallic car body vinyl wrap film is a specialized material designed to give vehicles a distinct and eye-catching appearance.
2. Matte Texture
Unlike traditional glossy vinyl wraps, this film offers a matte texture, which means it has a non-shiny, muted surface.
3. Metallic Reflection
The "metallic" aspect refers to the presence of small metallic flakes or particles embedded in the vinyl.
4. Color Depth
Matte chrome metallic wraps often come in a range of vibrant colors that are further enhanced by the metallic flakes.
5. Durable Protection
Beyond its aesthetics, matte chrome metallic vinyl wrap film serves as a protective layer for a vehicle's original paint.
6. Removable and Non-Permanent
Vinyl wrap films are designed to be removable, making them an ideal choice for individuals who want to change their vehicle's appearance without committing to a permanent paint job.
7. Application Process
Applying matte chrome metallic vinyl wrap requires skill and precision.
8. Maintenance and Care
Matte chrome metallic wraps require regular maintenance to preserve their appearance. They should be cleaned using gentle, non-abrasive products and techniques. Waxing is generally not recommended, as it can affect the matte finish.
9. Professional Installation
Due to the intricacies of working with vinyl wrap film, many people opt for professional installation to ensure a flawless finish. Trained installers have the expertise and tools needed to achieve the best results.
10. Customization Possibilities
Matte chrome metallic wraps can be combined with other vinyl wrap materials, colors, and finishes to create unique designs.
11. Cost-Effective Alternative
Vinyl wraps are often more cost-effective than traditional paint jobs, especially when considering the level of customization they offer.
12. Resale Value
Since vinyl wraps protect the underlying paint, they can help maintain a vehicle's resale value by preserving the original condition of the paintwork. If the wrap is removed, the paint underneath should remain in good condition.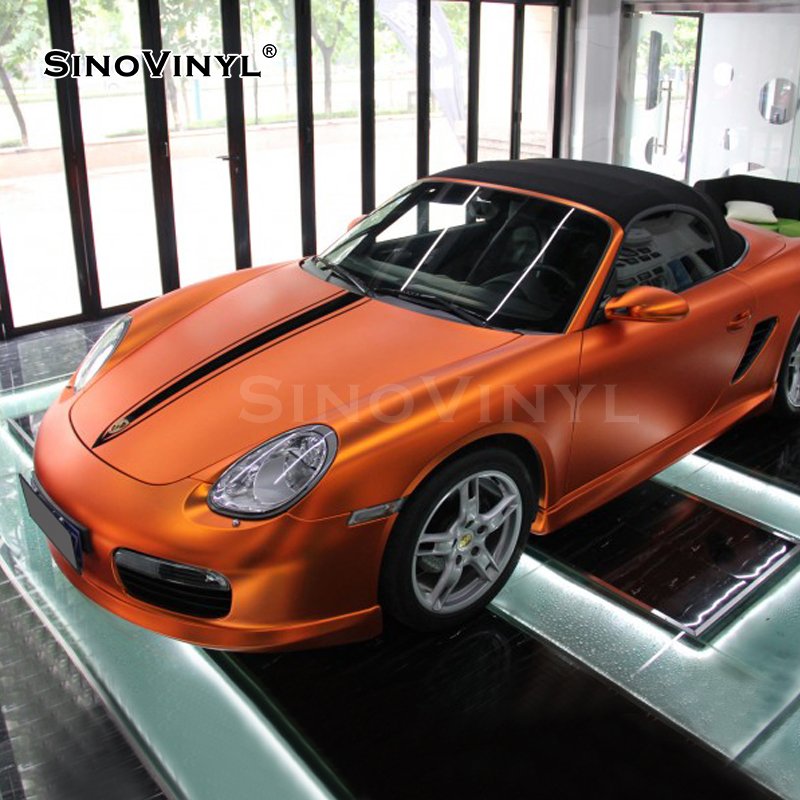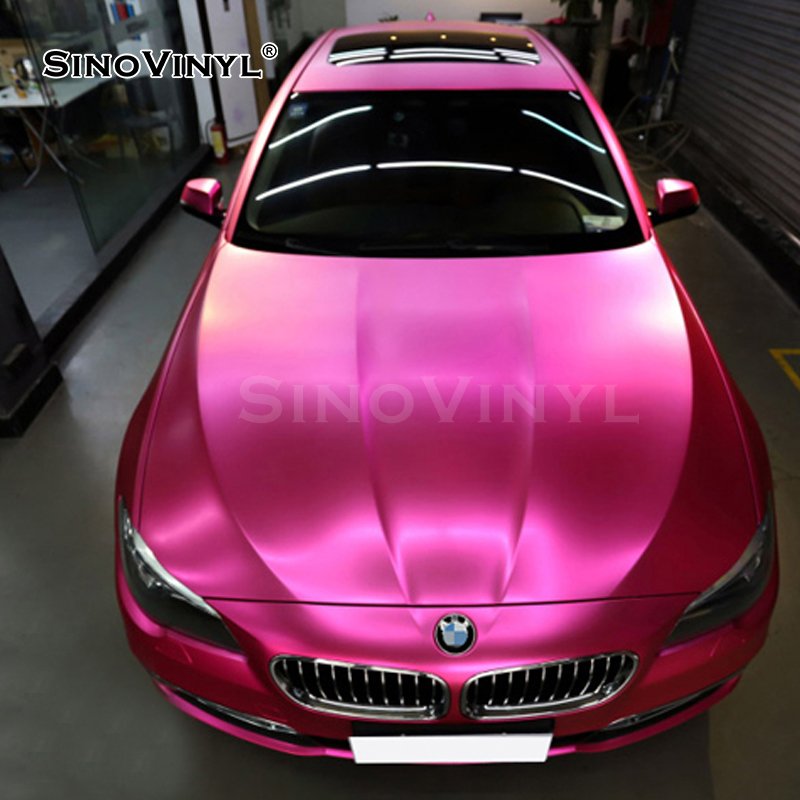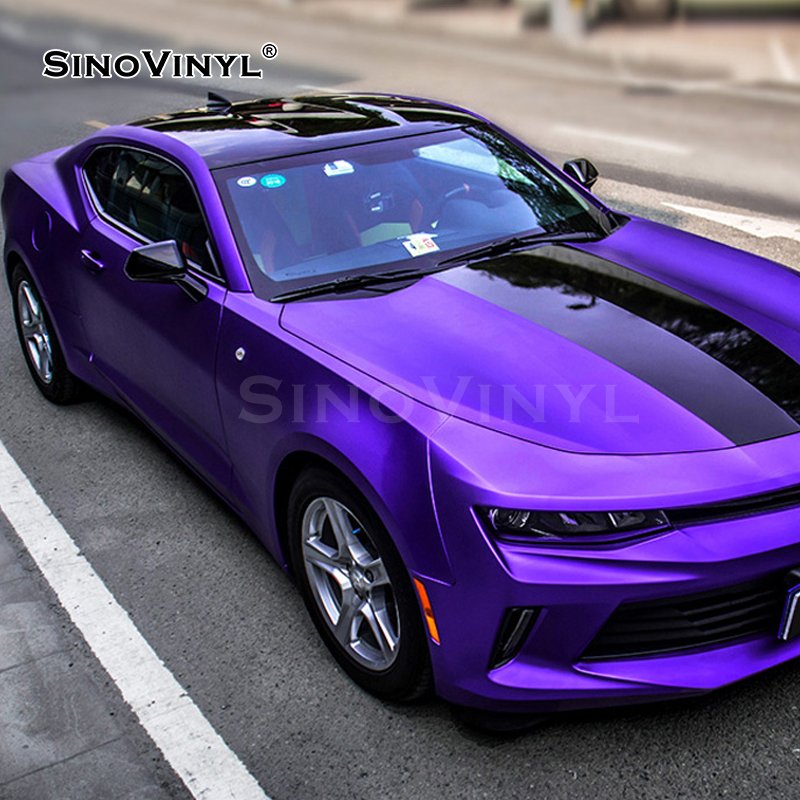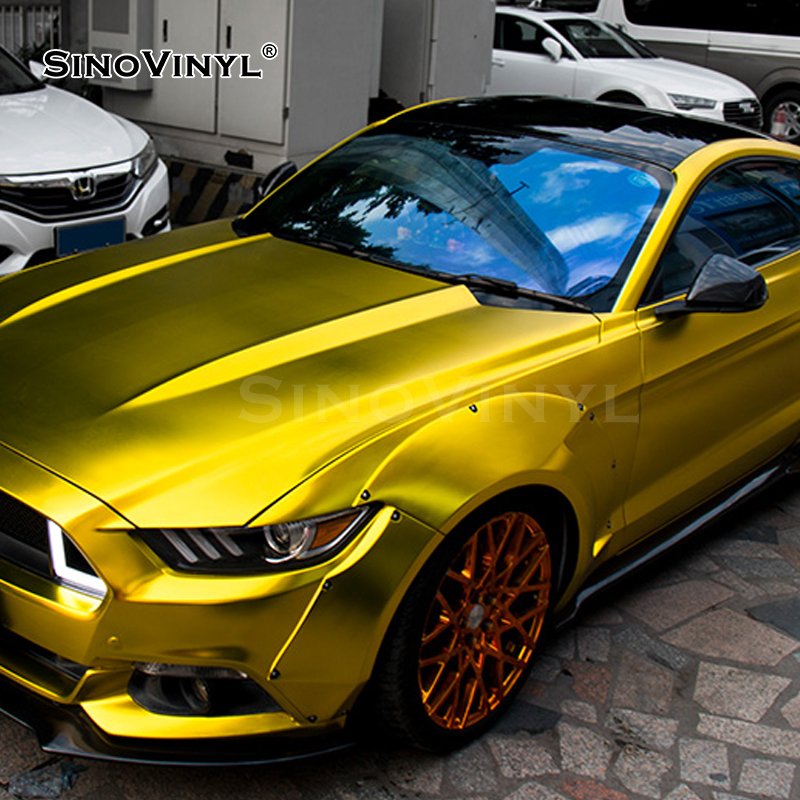 Super Matte Chrome Ceramics Metallic Vinyl Wrap Car for Sale
1. Super Matte Finish
The term "Super Matte" refers to an ultra-low gloss finish that creates a velvety, smooth appearance. This finish is exceptionally flat and lacks the reflective properties commonly seen in standard matte finishes, giving the wrapped car a unique and sophisticated look.
2. Ceramics Metallic Effect
The "Ceramics Metallic" aspect indicates that the vinyl wrap features a special metallic effect reminiscent of ceramics.
3. Vinyl Wrap Technology
Vinyl wrapping involves the application of a thin, flexible film to the exterior of a vehicle. In this case, the vinyl wrap is designed to replicate the look of super matte chrome ceramics metallic.
4. Customization
By choosing the "Super Matte Chrome Ceramics Metallic Vinyl Wrap," car owners have the opportunity to customize the visual aesthetics of their vehicle.
5. Protective Layer
Beyond aesthetics, vinyl wraps also provide a layer of protection to the car's original paint.
6. Application Process
Professional installers apply the vinyl wrap using specialized techniques.
7. Maintenance
The "Super Matte Chrome Ceramics Metallic Vinyl Wrap Car" would require specific care to maintain its appearance. Regular cleaning with gentle, non-abrasive products and techniques is essential to prevent damage to the wrap. Harsh chemicals and abrasive materials should be avoided.
8. Attention to Detail
Achieving a successful vinyl wrap transformation requires meticulous attention to detail.
9. Visual Impact
The combination of the super matte finish, ceramics metallic effect, and the reflective properties of the vinyl wrap can create a striking visual impact.
10. Temporary Enhancement
It's important to note that vinyl wraps are a temporary modification. While they can last for several years with proper care, they are removable without causing damage to the original paint.