Unveiling the Premium+ Experience of Pearlescent White Car Wrap
When it comes to enhancing the aesthetics of your vehicle, few options can match the luxury and elegance offered by Pearlescent White Car Wraps. These wraps, designed with premium+ performance in mind, are engineered to elevate your car's appearance to a whole new level.
Crafted using advanced calendered film produce technology, Pearlescent White Car Wraps deliver a unique combination of style and durability. With these wraps, your car will not only look stunning but also remain protected against the elements.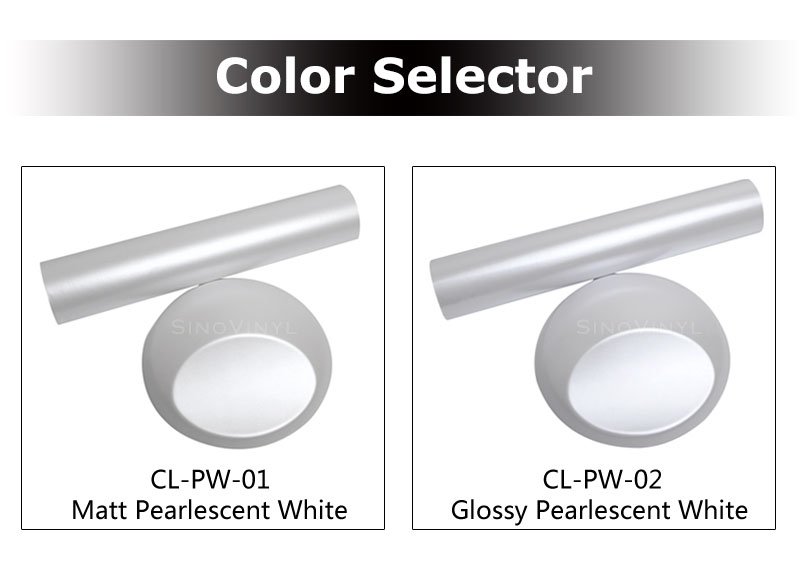 To fully understand why Pearlescent White Car Wraps are the epitome of luxury, let's delve into their specifications:
Size: Each roll of Pearlescent White Car Wrap measures a generous 1.52×18 meters (5×59 feet). This ample size ensures that you have enough material to wrap various parts of your vehicle.
Film Thickness: With a thickness of 160 microns (6.4 mil), including the adhesive, these wraps provide robust protection for your car's original finish. They not only enhance aesthetics but also guard against minor scratches and chips.
Release Paper: The release paper used in these wraps is 140g/m² and silicone-coated, ensuring smooth application and easy removal without leaving any residue behind.
Adhesive Thickness: The adhesive layer is a mere 30 microns thick, ensuring strong adhesion without the worry of air bubbles during installation.
Durability: Pearlescent White Car Wraps offer a lifespan of 1 to 3 years, providing ample time for you to enjoy the luxurious appearance they bring to your vehicle before considering a refresh.
Air Bubble Free: These wraps are designed for a hassle-free installation. The air bubble-free feature ensures a smooth, professional finish every time.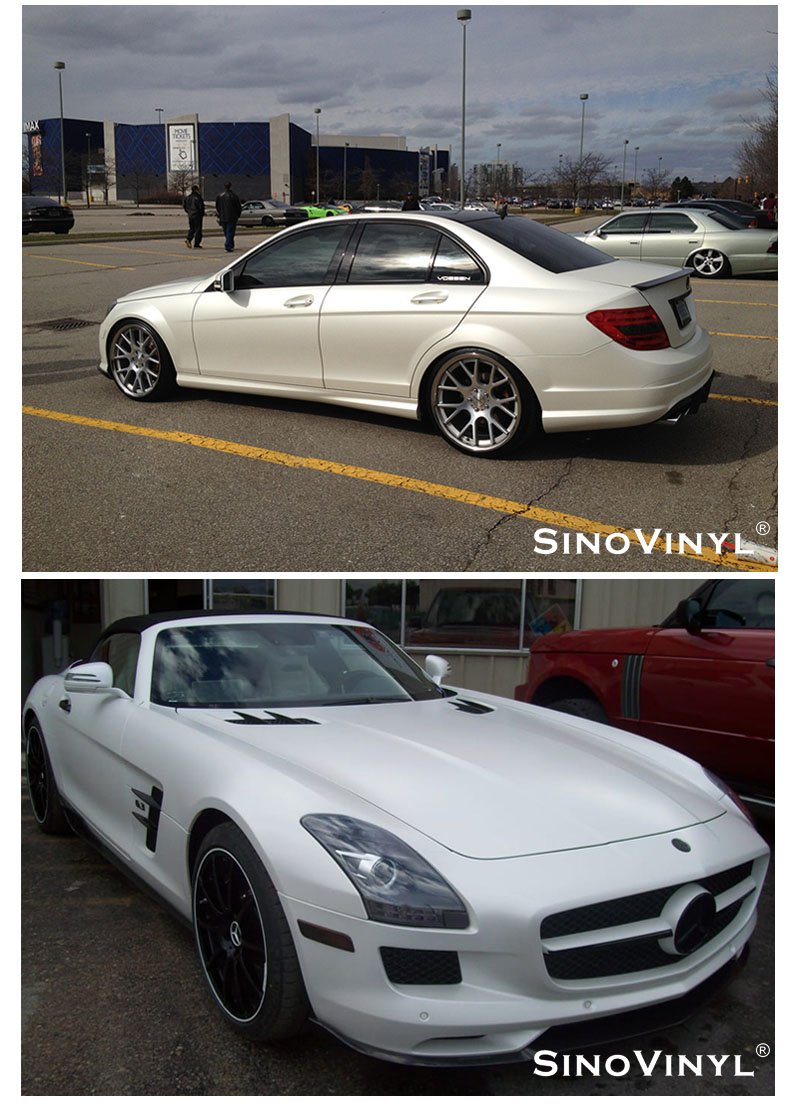 Pearlescent White Car Wraps represent the art of luxury customization for your vehicle. The pearlescent finish adds a touch of opulence and sophistication, creating an eye-catching look that turns heads wherever you go.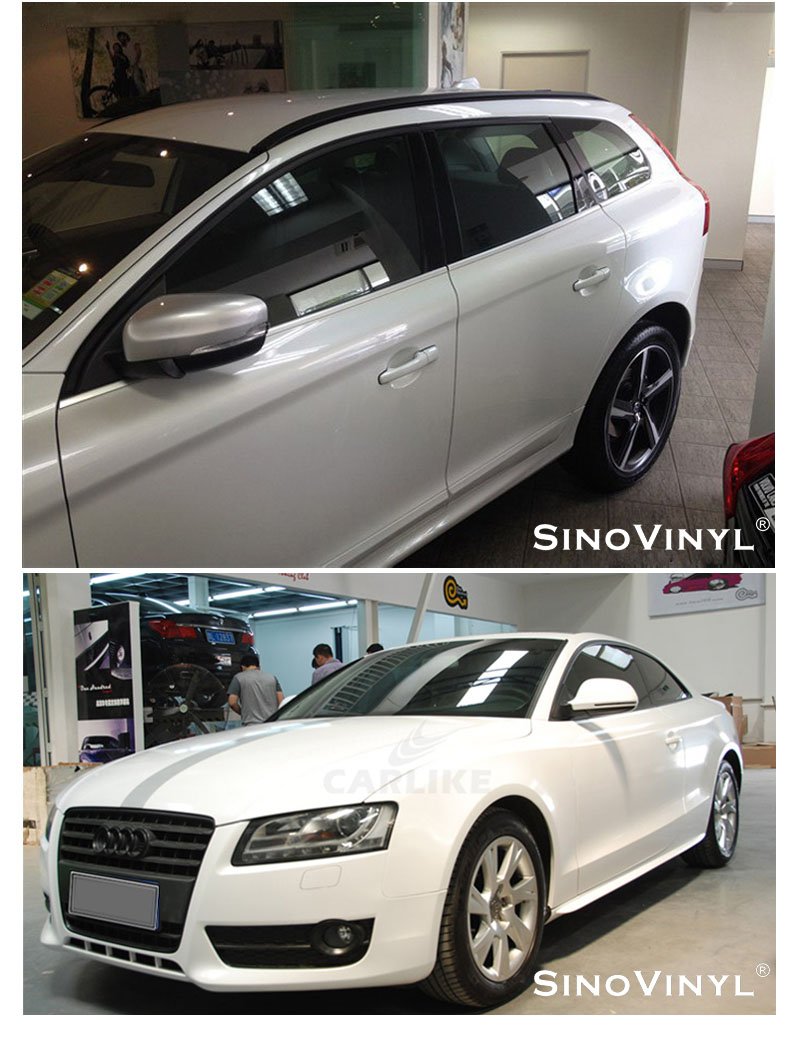 In conclusion, if you're looking to add a touch of luxury to your car and stand out from the crowd, Pearlescent White Car Wraps offer the perfect solution. With their premium+ performance, durability, and air bubble-free installation. They provide a luxurious makeover that complements the curves and contours of your vehicle. Elevate your car's style with the timeless elegance of Pearlescent White Wrap in every curve of your ride.