If you are looking for a way to upgrade your car's look without breaking the bank. Then vinyl wrapping might be perfect for you. With vinyl wrapping, you can change the color and texture of your car's exterior, and even wrap specific parts, like the chrome mirror. In this blog, we will go over how to wrap the chrome mirrors of your car with a vinyl wrap and provide helpful tips and tricks to make the process go smoothly.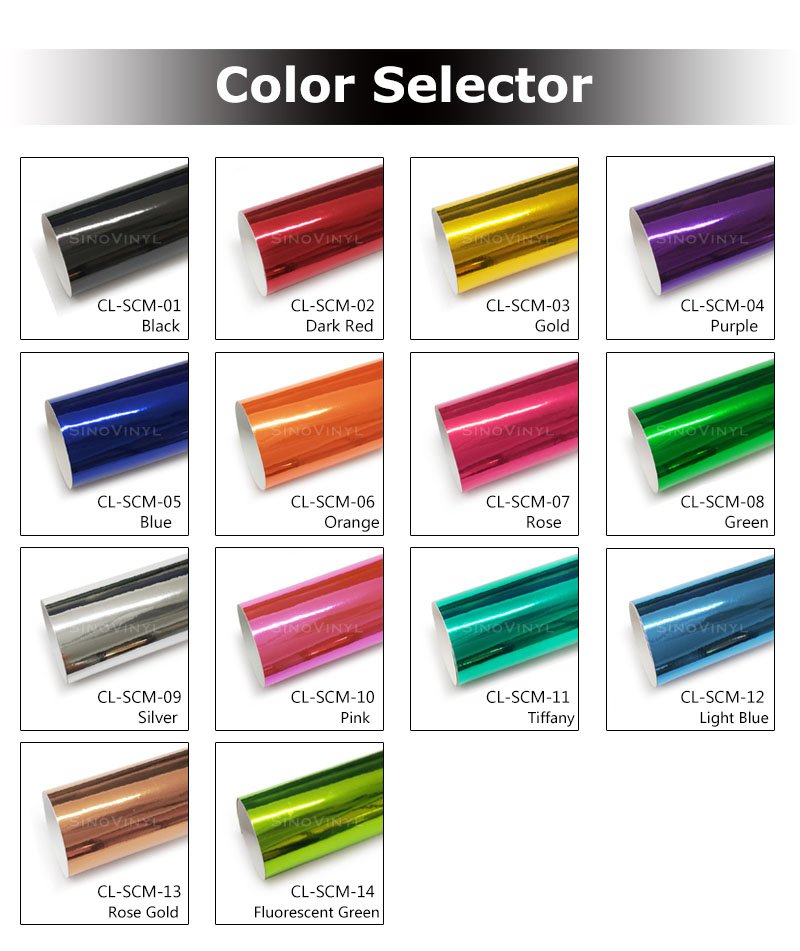 Materials Needed
Vinyl wrap for cars
Squeegee tool
Cutting tool
Heat gun or hairdryer
Cleaning solution
Microfiber cloth
Step 1: Clean the Mirrors
Before you start wrapping, you need to make sure that the surface is clean and free of any debris. Start by spraying the cleaning solution onto a microfiber cloth and wiping down the mirror. This helps to remove any dirt, dust, or oil that might prevent the vinyl from sticking properly.
Step 2: Measure and Cut Vinyl
Measure the dimensions of the mirror you want to wrap and cut a section of vinyl that is slightly larger than the mirror. You can always trim the excess vinyl later using a cutting tool, so don't worry if it is not a perfect fit.
Step 3: Apply Vinyl
Start by peeling the back of the chrome mirror vinyl and then carefully placing it onto the mirror, making sure that there are no air bubbles or wrinkles. Use a squeegee tool to smooth out the vinyl and push out any air bubbles. If there are any small wrinkles, you can use a heat gun or hairdryer to help soften the area and make it easier to smooth out.
Step 4: Trim Excess Vinyl
Once you have wrapped the entire mirror, use a cutting tool to trim off the excess vinyl. Make sure to trim carefully, so you don't accidentally cut into the car's paint.
Tips and Tricks
Make sure that you are working in a clean, dust-free environment to prevent debris from getting trapped in the vinyl.
Start with a smaller section of vinyl to practice before moving on to larger parts of the car.
Use a hairdryer or heat gun sparingly to avoid overheating the vinyl and causing it to bubble or melt.
Vinyl wrapping your car's chrome mirrors is an easy and affordable way to give your car a fresh new look. By following the steps above and using some simple tips and tricks, you can achieve a professional-looking wrap in no time. Just remember to take your time, work carefully, and have fun with it!