Vinyl Wrap Materials and Quality
Here's a detailed discussion on how material quality impacts the lifespan of a vinyl car wrap:
1. Material Thickness and Durability:
– High-quality vinyl wraps are typically thicker and more durable. Thicker vinyl is less likely to tear, puncture, or fade over time, making it more resilient against various environmental factors.
2. UV Resistance:
– Premium vinyl materials often have UV-resistant properties.  Lower quality vinyl may fade and deteriorate more quickly when exposed to UV rays.
3. Adhesive Strength:
– The adhesive backing on vinyl wraps is a critical component. High-quality wraps use strong adhesives that effectively adhere to the vehicle's surface. This ensures the wrap stays in place and doesn't start peeling or lifting prematurely.
4. Color Retention:
– Quality vinyl wraps are engineered to retain their color vibrancy over an extended period. Cheaper materials may lose their color intensity more quickly due to exposure to sunlight and other environmental factors.
5. Flexibility and Conformability:
– Premium vinyl materials are often more flexible and have a higher level of conformability.
6. Resistance to Environmental Elements:
– High-quality vinyl wraps are designed to resist various environmental elements, such as rain, snow, pollutants, and temperature fluctuations.
7. Durability Against Abrasion and Impact:
– A good-quality vinyl wrap is more resistant to scratches, abrasions, and impacts from road debris compared to lower-grade materials.
8. Longevity of Finish and Gloss:
– Premium vinyl wraps often have a glossy finish that can endure for a longer period. Cheaper materials may lose their shine more quickly, leading to a duller appearance.
9. Warranty and Manufacturer Reputation:
– Reputable manufacturers of vinyl wraps often offer warranties that vouch for the quality and durability of their products.
10. Overall Lifespan:
– In summary, a higher-quality vinyl material generally translates to a longer lifespan for the car wrap. It withstands wear and tear better, maintains its aesthetic appeal, and provides better value for the investment.
This ensures that your vehicle's wrap will have a longer lifespan and maintain its appearance for years to come.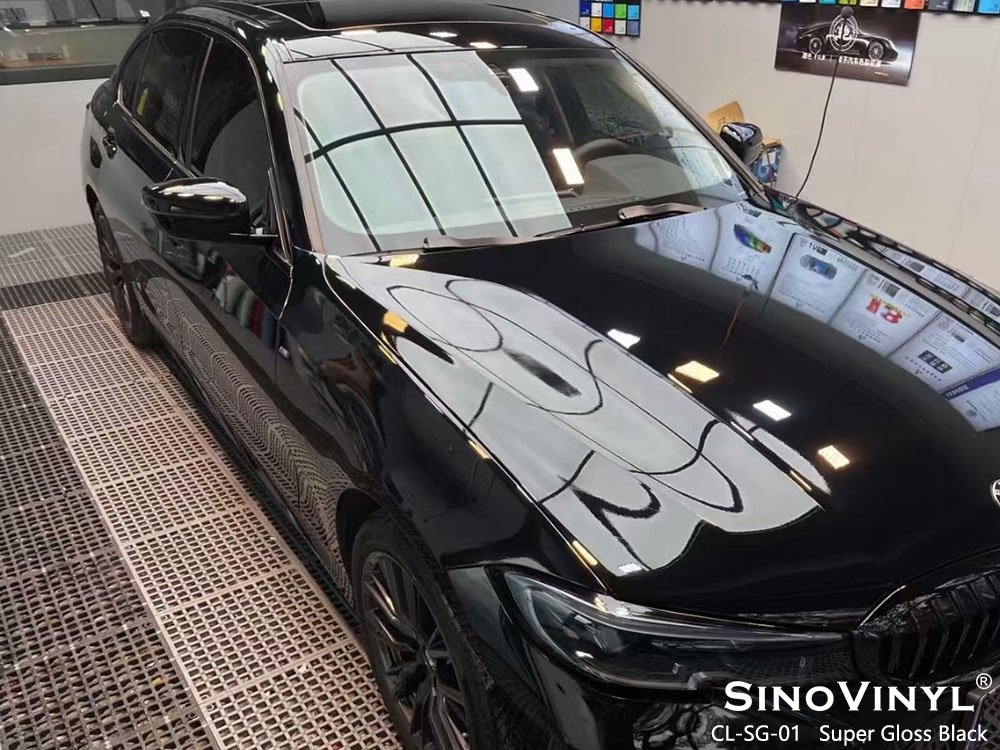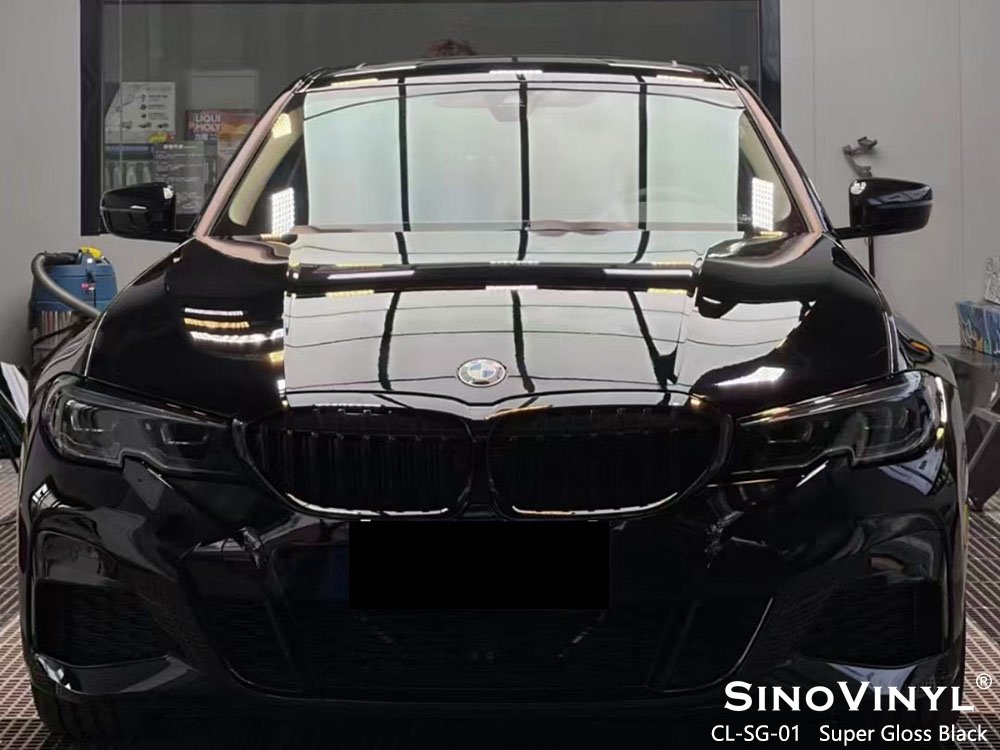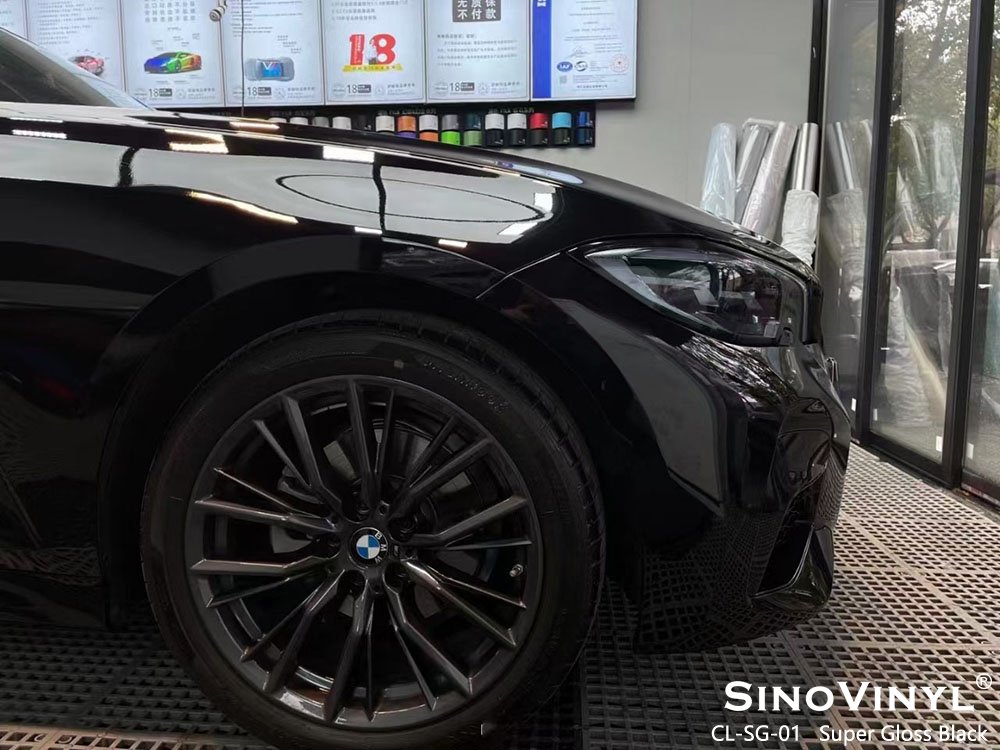 Factors Influencing Vinyl Wrap Longevity
Let's delve into how climate, maintenance, and driving habits can influence the lifespan of a vinyl car wrap:
1. Climate Conditions:
– Sunlight and UV Exposure: Prolonged exposure to direct sunlight and UV rays can cause the colors in a vinyl wrap to fade over time. Using a UV protective coating or parking in shaded areas can help mitigate this.
– Extreme Temperatures: Drastic temperature fluctuations, especially in areas with harsh winters or scorching summers, can affect the adhesive properties of the vinyl. In extreme cold, the wrap may become brittle, while in intense heat, it may become more pliable.
– Humidity and Moisture: High levels of humidity and moisture can potentially lead to the formation of bubbles or blisters under the vinyl.
2. Maintenance Practices:
– Regular Cleaning: Routine cleaning is essential for maintaining the appearance and integrity of a vinyl car wrap. Harsh chemicals and abrasive materials should be avoided, as they can damage the surface. Instead, use mild soaps and microfiber cloths.
– Avoiding Abrasions and Scratches: Careless handling, sharp objects, or abrasive materials can lead to scratches or tears in the vinyl. Parking in crowded areas or near construction sites increases the risk of accidental damage.
– Sealants and Protective Coatings: Applying a high-quality sealant or protective coating designed for vinyl wraps can provide an extra layer of defense against environmental elements.
– Inspecting for Damage: Regularly inspect the wrap for any signs of wear, tear, or peeling edges. Addressing minor issues promptly can prevent them from becoming more significant problems.
3. Driving Habits:
– Frequency and Distance: The more a vehicle is driven, the greater the wear and tear on the vinyl wrap. Long-distance commutes or frequent road trips can lead to quicker degradation.
– Driving Conditions: Off-road or rough terrain driving can be particularly harsh on a vinyl wrap.
– Driving Speed: High-speed driving can subject the vinyl to increased wind resistance and potential abrasion from particles in the air.
– Parking Environment: Where a vehicle is parked also matters. Exposure to elements like tree sap, bird droppings, or industrial pollutants can accelerate the deterioration of the wrap.
4. Quality of Installation:
– A professional installation ensures that the vinyl adheres properly to the vehicle's surface. Poor installation can lead to premature peeling, bubbling, or lifting.
By considering and addressing these factors, car owners can maximize the lifespan of their vinyl wraps, keeping their vehicles looking stylish and protected for years to come.