Different Shades of Green: Choosing the Right Vinyl Wrap for Your Car
Exploring various shades and finishes of green vinyl wraps can be an exciting endeavor. Here are some popular shades and finishes, along with tips on selecting the best one for different car styles:
Shades of Green
1. Emerald Green
– Suitable for: Luxury and sports cars, exuding a sophisticated and vibrant look.
– Tip: Pair with metallic or chrome accents for an upscale finish.
2. Olive Green
– Suitable for: Off-road and rugged vehicles, giving a rugged, adventurous appearance.
– Tip: Complement with matte or textured finishes for a bold, outdoor-ready look.
3. Mint Green
– Suitable for: Retro and vintage cars, providing a fresh, nostalgic aesthetic.
– Tip: Combine with white or cream-colored accents for a classic feel.
4. Forest Green
– Suitable for: SUVs and crossovers, offering a natural, earthy appearance.
– Tip: Opt for a matte finish for a subtle yet striking look.
5. Lime Green
– Suitable for: Compact and sporty cars, delivering a high-energy, attention-grabbing style.
– Tip: Pair with gloss finishes and bold patterns for a dynamic, sporty appearance.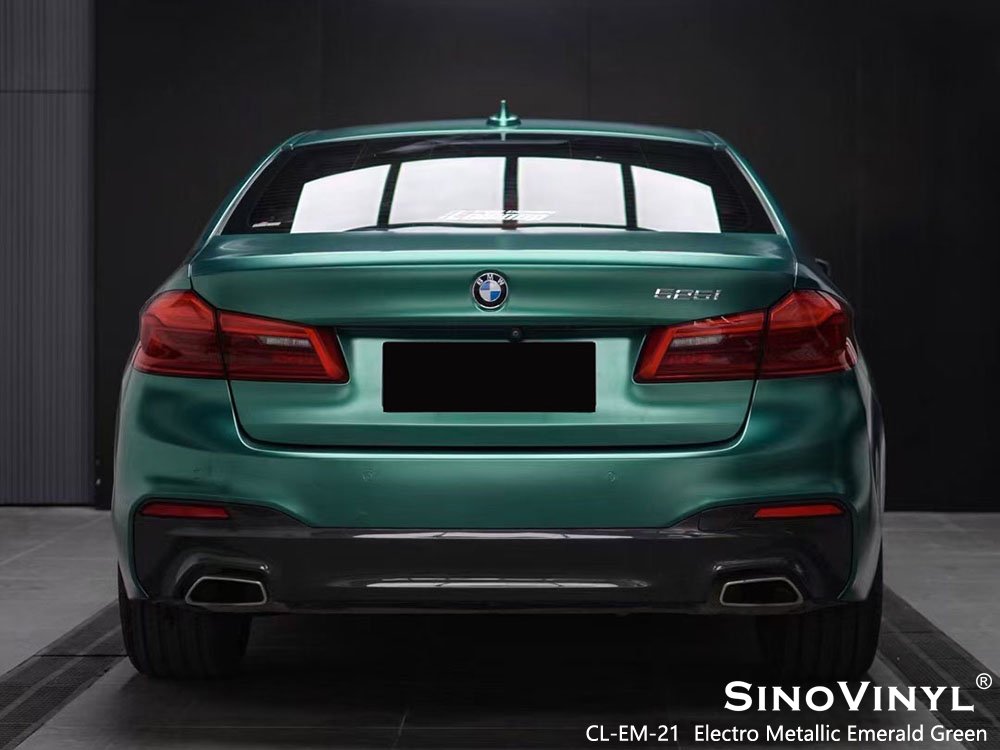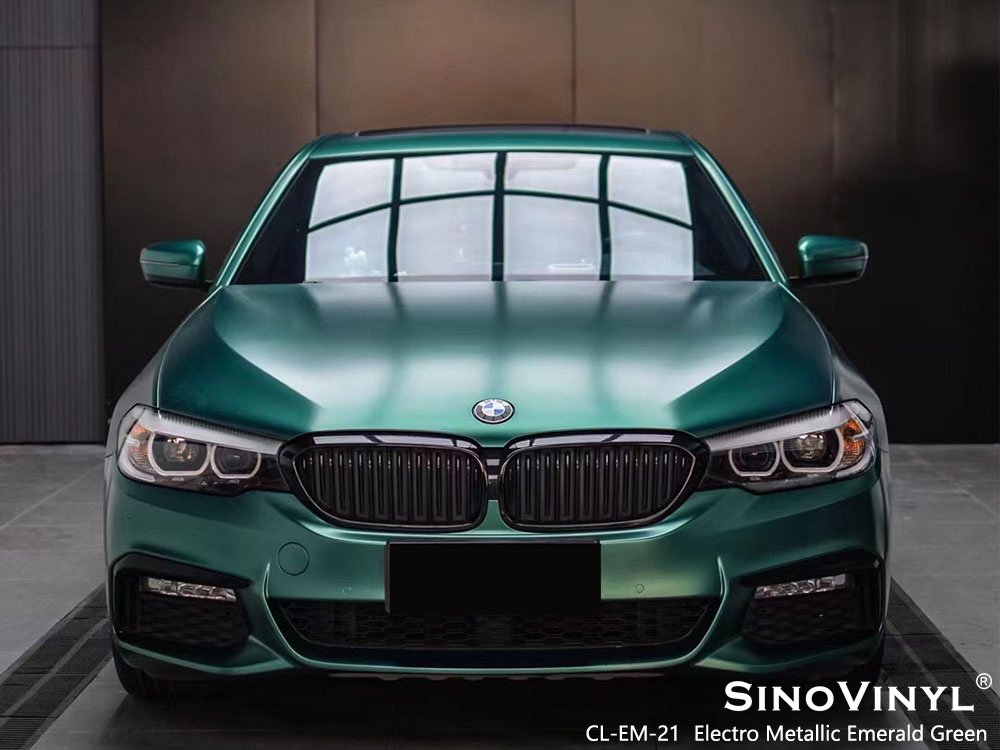 Finishes
1. Matte Finish
– Suitable for: Any car style, providing a modern, understated look.
– Tip: Matte green works well with sleek, minimalist car designs.
2. Satin Finish
– Suitable for: Luxury and high-end cars, offering a refined, elegant appearance.
– Tip: Satin green can add a touch of sophistication to any vehicle.
3. Gloss Finish
– Suitable for: Sports cars and vehicles with bold lines, giving a sleek, high-shine look.
– Tip: Glossy green can enhance the curves and contours of a car, creating a dynamic visual impact.
4. Pearlescent Finish
– Suitable for: Cars with intricate bodywork, providing a multi-dimensional, eye-catching effect.
– Tip: Pearlescent green can transform a car into a true showstopper.
5. Metallic Finish
– Suitable for: Cars with angular, modern designs, offering a futuristic, high-tech appearance.
– Tip: Metallic green can emphasize the sharp lines and angles of a vehicle.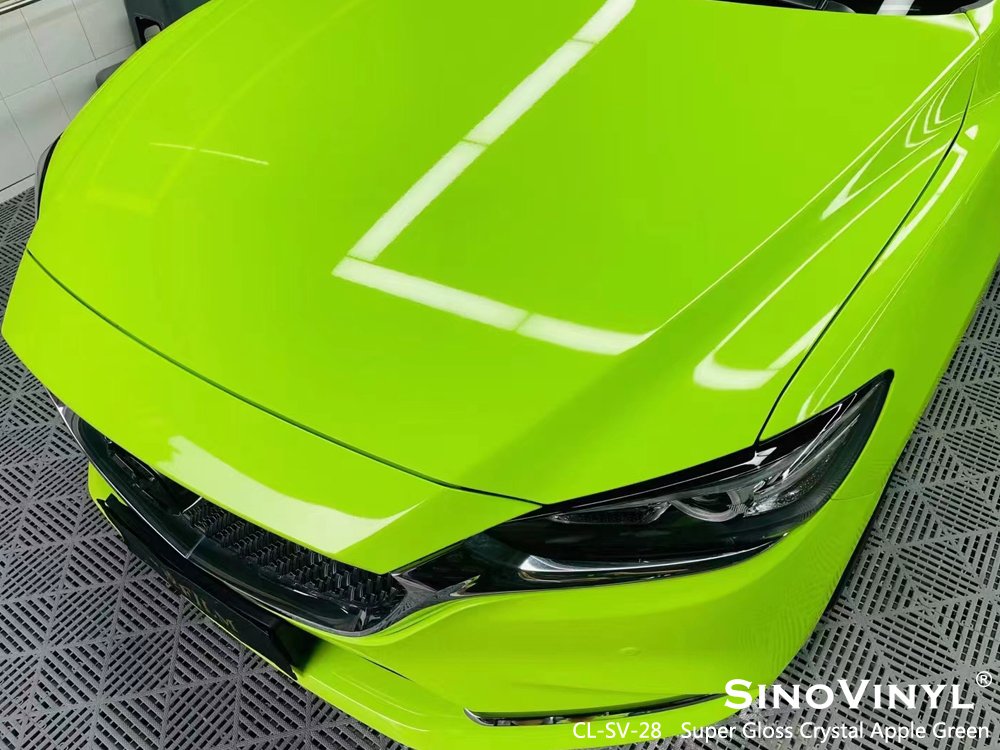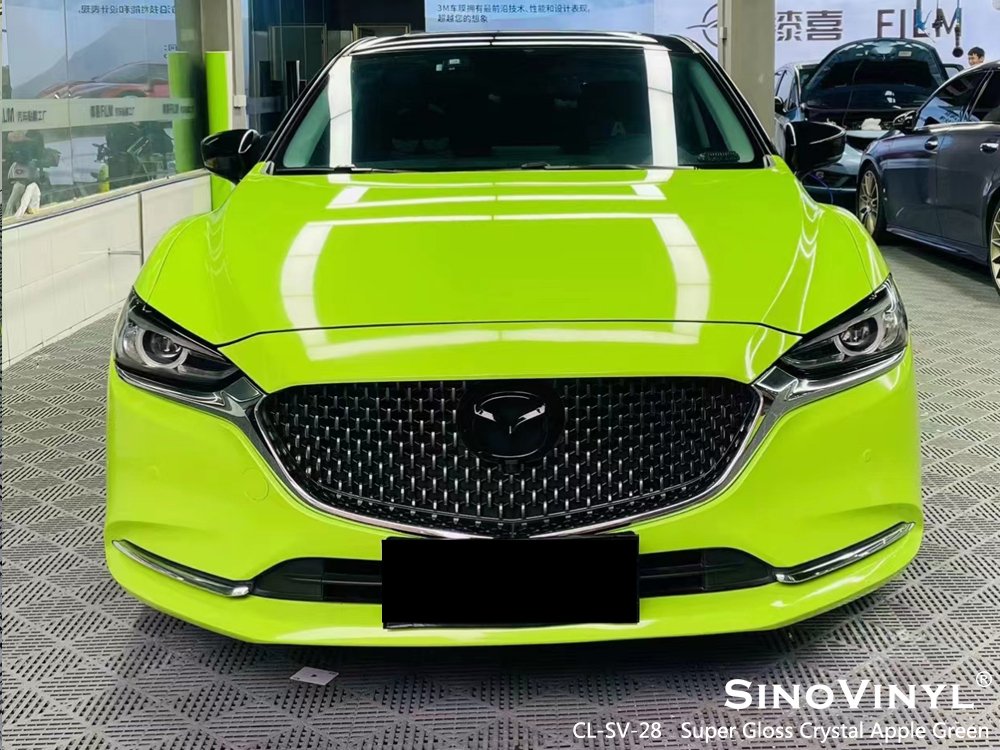 Tips for Selection
1. Consider the Car's Design
– Choose a shade and finish that complements the car's shape, lines, and overall aesthetic.
2. Think About the Environment
– Consider where the car will primarily be driven. For urban environments, brighter greens may stand out more, while deeper greens may blend well in natural settings.
3. Personal Style and Preferences
– Reflect on your personal taste. Are you drawn to bold, attention-grabbing colors or more subdued, sophisticated tones?
4. Test Samples
– Obtain vinyl wrap samples or use digital mock-ups to see how different shades and finishes will look on your specific car model.
5. Consult with Professionals
– Seek advice from professional vinyl wrap installers who have experience with different shades and finishes.
By carefully considering these factors, you can select a green vinyl wrap that not only suits your car's style but also reflects your individual taste and preferences.