Different Types of Vinyl Materials for Car Wrapping
There are several types of cutom vinyl materials used for car wrapping, each with its own unique characteristics and purposes. Here are some of the most common types:
1. Cast Vinyl
Cast vinyl is one of the most popular choices for car wrapping. It is highly conformable and can easily adhere to complex curves and contours of the vehicle. It is also durable and has excellent color retention, making it suitable for long-term applications.
2. Calendered Vinyl
Calendered vinyl is more affordable than cast vinyl and is often used for short-term or temporary car wraps. While it's less conformable than cast vinyl, it can still provide a satisfactory appearance for promotional or seasonal purposes.
3. Color Change Vinyl
This type of vinyl is specifically designed for car owners who want to change the color of their vehicles. It comes in a wide range of colors and finishes, including matte, glossy, satin, and metallic options.
4. Textured Vinyl
Textured vinyl adds a unique tactile element to the car wrap. It can simulate various textures like carbon fiber, brushed metal, leather, and more, enhancing the visual appeal of the vehicle.
5. Reflective Vinyl
Reflective vinyl contains glass beads that reflect light, making the car highly visible in low-light conditions. This type of vinyl is often used for emergency and commercial vehicles.
6. Chrome Vinyl
Chrome vinyl offers a mirror-like, reflective finish that gives the car a stunning, eye-catching appearance. It's popular for accenting certain areas of the vehicle or creating a chrome-style effect.
7. Matte Vinyl
Matte vinyl provides a non-glossy, flat finish that has become trendy in recent years. It gives the car a sophisticated and subdued look.
8. Glossy Vinyl
Glossy vinyl offers a shiny and polished appearance that can make the car stand out. It's a classic choice for many car wraps.
9. Pearlescent Vinyl
Pearlescent vinyl contains special pigments that create a color-shifting effect depending on the angle of view and lighting conditions, giving the car a unique and dynamic appearance.
10. Brushed Vinyl
Brushed vinyl simulates the look of brushed metal and is commonly used to add a metallic touch to the car's design.
Remember that the quality of the vinyl material and the installation process play a significant role in the final result of the car wrap. It's essential to choose high-quality materials and work with experienced professionals to ensure a successful and long-lasting car wrap.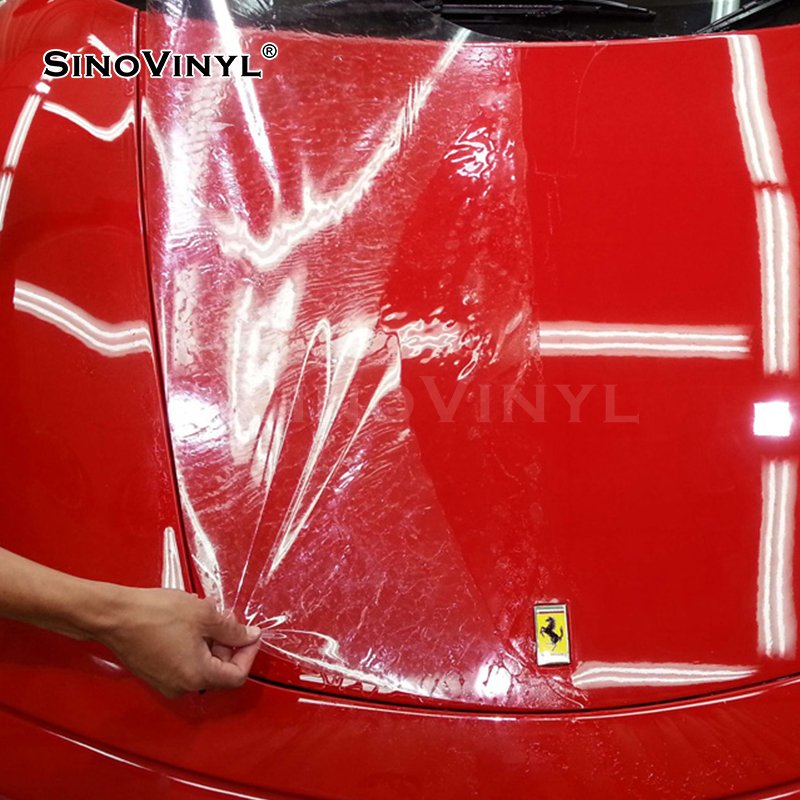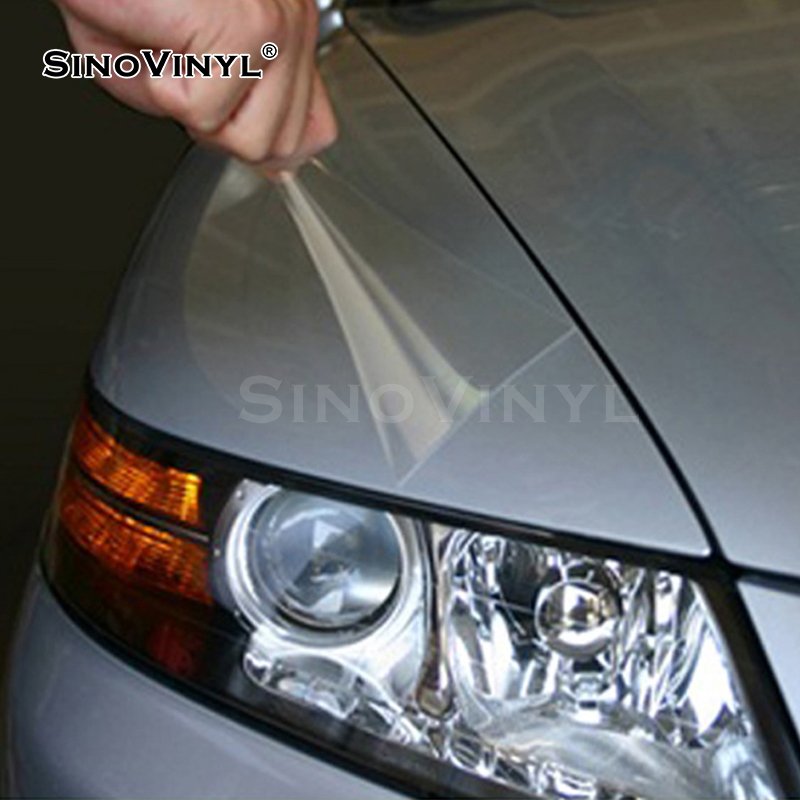 Unwrapping the Myths: Debunking Common Misconceptions About Vinyl Wraps
Here are some common misconceptions about vinyl wraps:
1. Vinyl Wraps Damage Car Paint
One of the most prevalent misconceptions is that vinyl wraps can harm a car's original paint. In reality, high-quality vinyl wraps are designed to protect the paint underneath and can actually shield the vehicle's exterior from minor scratches and UV damage.
2. Vinyl Wraps are Permanent
Many people think that once a vinyl wrap is applied to a car, it cannot be removed or changed. In fact, vinyl wraps are not permanent and can be removed without causing damage to the paint surface.
3. Vinyl Wraps are Only for Aesthetics
While vinyl wraps are popular for their ability to enhance a vehicle's appearance, they can also serve practical purposes, such as advertising for businesses or providing a layer of protection to the car's paint.
4. Vinyl Wraps are Only Available in Limited Colors
Some individuals believe that vinyl wraps come in a limited range of colors and designs. In reality, the options are vast, including a wide array of colors, textures, and finishes, allowing for almost endless customization possibilities.
5. Vinyl Wraps are Difficult to Maintain
There's a misconception that vinyl wraps require intensive maintenance. In truth, maintaining vinyl-wrapped cars is relatively simple, involving regular washing with mild soap and water, similar to caring for a traditionally painted vehicle.
6. Vinyl Wraps are Prone to Peeling
When applied professionally, vinyl wraps adhere securely to the vehicle's surface and are not likely to peel or bubble unless exposed to extreme conditions or improperly installed.
7. Vinyl Wraps are Expensive
While high-quality vinyl wraps can be a significant investment, they are often more cost-effective than traditional paint jobs, especially when considering the design versatility and protective qualities they offer.
8. Vinyl Wraps are Only for Cars
While cars are the most common vehicles to receive vinyl wraps, this misconception overlooks the fact that vinyl wraps can be applied to various vehicles, including trucks, motorcycles, boats, and even planes.
9. Vinyl Wraps Decrease Resale Value
Some people worry that wrapping their car with vinyl may decrease its resale value. In reality, if the wrap is well-maintained and professionally removed before selling, it can protect the original paint and potentially increase the car's appeal to buyers.
10. Vinyl Wraps are Permanent Advertisements
Business owners who use vinyl wraps for advertising might fear that they're stuck with the same advertisement indefinitely. In truth, vinyl wraps can be updated or replaced easily, allowing for flexible marketing strategies.
It's essential to dispel these misconceptions about vinyl wraps to help car owners make informed decisions about customization options for their vehicles.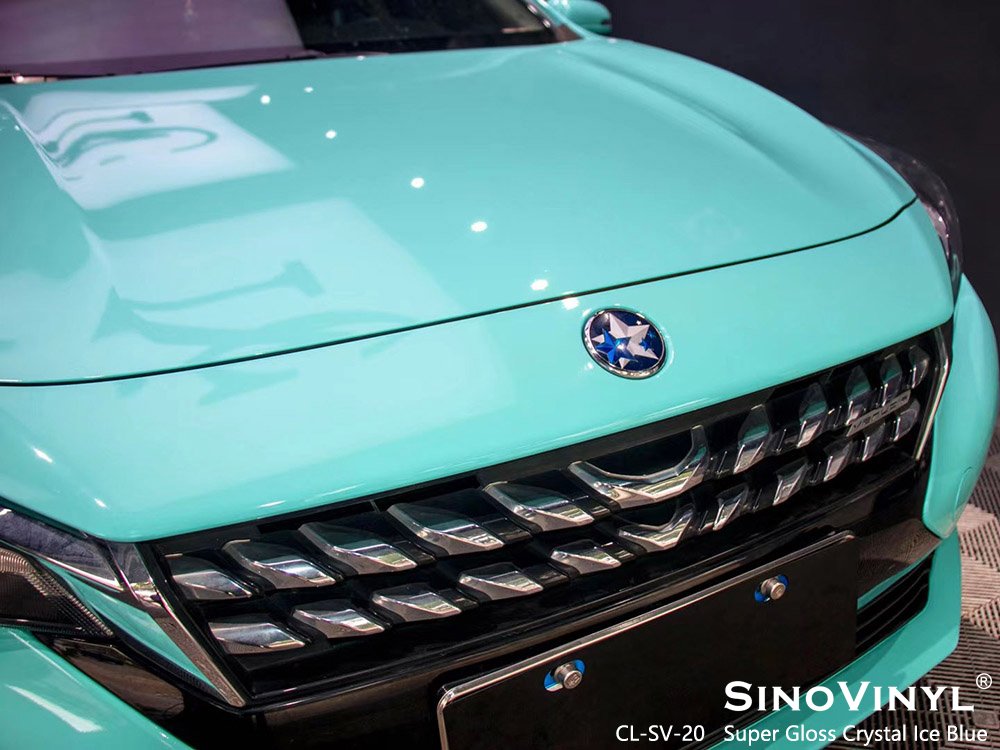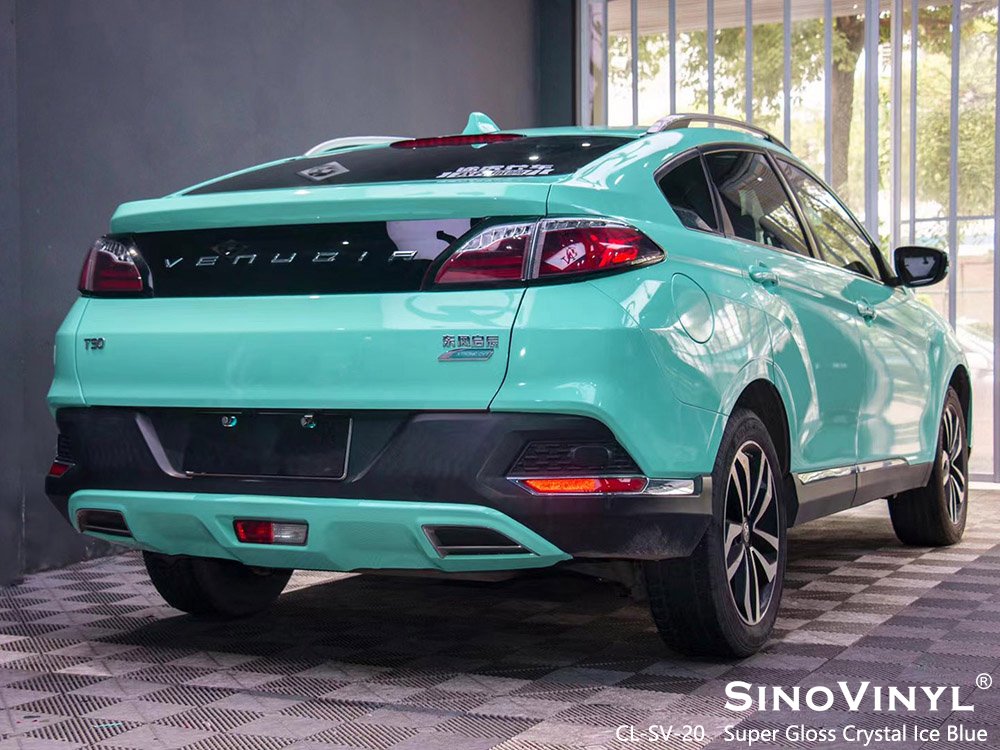 Showcasing Creative Custom Vinyl Wrap Ideas for Inspiration
Here are some creative custom vinyl wrap ideas for inspiration:
1. Galactic Marvel
Transform your car into a cosmic wonderland with a custom vinyl wrap featuring stars, planets, and galaxies.
2. Stealth Mode
Opt for a matte black vinyl wrap with subtle metallic accents for a sleek and mysterious look.
3. Nature's Haven
Wrap your car with a lush forest scene, complete with trees, animals, and serene landscapes.
4. Electric Dreams
Go futuristic with an electric-themed vinyl wrap, featuring neon lights and circuitry patterns.
5. Retro Revival
Bring back the past with a vintage-inspired vinyl wrap, showcasing retro colors and patterns.
6. Pixel Perfection
Embrace the digital age with a pixel art vinyl wrap, giving your car a unique, pixelated design.
7. Tribal Fusion
Combine tribal motifs with modern patterns for an eye-catching and culturally inspired vinyl wrap.
8. Carbon Fiber Illusion
Get the high-performance look with a carbon fiber vinyl wrap, mimicking the texture of real carbon fiber.
9. Geometric Harmony
Create a mesmerizing visual impact with geometric shapes and patterns in contrasting colors.
10. Camouflage Commando
Go incognito on the road with a camo-themed vinyl wrap, available in various colors and styles.
11. Colorful Splash
Choose a bold and vibrant color palette, splashing your car with an explosion of hues.
12. Artistic Expression
Showcase famous artworks or custom illustrations with an art-inspired vinyl wrap.
13. Racing Stripes Redefined
Give the classic racing stripes a modern twist with unique patterns and gradients.
14. Wild Animal Instincts Vinyl Wrap
Unleash your car's wild side with an animal-themed vinyl wrap featuring fierce predators or elegant creatures.
15. Graffiti Groove Vinyl Wrap
Embrace urban street art with a graffiti-style vinyl wrap, adding a touch of urban edginess to your car.
Remember, these ideas are meant to spark your creativity. The possibilities for custom vinyl wraps are virtually endless, so feel free to mix and match elements to create a design that truly represents your unique style and personality. Whether you prefer subtle elegance or bold statements, a custom vinyl wrap can transform your car into a work of art.
Final Words
In conclusion, custom vinyl wraps offer an exciting and versatile way to make your car truly your own. From an extensive range of colors, finishes, and designs to protection and personalization, vinyl wraps empower car owners to express their individuality and style on the road.