Transform your car into a stunning masterpiece with the enchanting Chameleon Carbon Fiber Wrap. This innovative enhancement offers a mesmerizing fusion of colors and textures that will undoubtedly captivate every onlooker.
Dynamic Transformation: The Allure of Chameleon Effects
Prepare to be spellbound as your car undergoes a dynamic transformation like no other. The Chameleon Carbon Fiber Wrap isn't just about changing colors; it's about creating a visual symphony that evolves with every angle and light change.
As you move, the wrap shifts through an array of captivating hues, creating an ever-changing kaleidoscope that defies expectations. It's an automotive art piece that turns heads and sparks conversations wherever you go.
Elevating Aesthetics: Unleash Your Car's True Potential
Your car's appearance is a canvas waiting to be adorned with individuality. The Chameleon Carbon Fiber Wrap unlocks a world of design possibilities that allow you to showcase your unique style.
Whether you opt for a subtle transition between colors or a bold spectrum of shades, the wrap breathes life into your vehicle's aesthetics. It's a statement of creativity that adds a touch of avant-garde to your car's identity.
Craftsmanship and Quality: The Essence of Chameleon Carbon Fiber
Enhancing your car's presence isn't just about looks; it's about quality craftsmanship that stands the test of time. The Chameleon Carbon Fiber Wrap is not only visually captivating but also durable and resilient.
Crafted with precision, the wrap adheres seamlessly to your car's contours, creating a flawless finish that complements its lines. It's engineered to withstand various weather conditions, ensuring that its color-morphing magic remains vibrant and intact.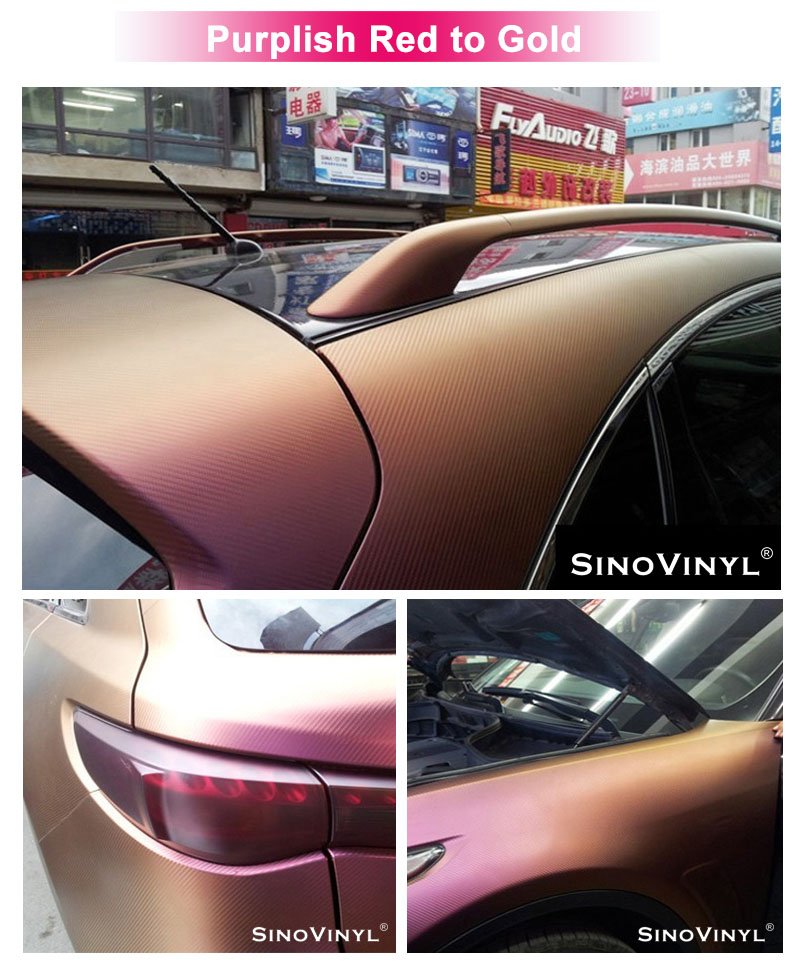 Experience the Magic of Chameleon Carbon Fiber Wrap
With the Chameleon Carbon Fiber Vinyl, your car's presence will never go unnoticed. Its color morphing magic adds an element of surprise and wonder to your vehicle, redefining what it means to make an entrance.
Driving becomes an experience of fascination as your car gracefully shifts through an array of colors, reflecting your personality and capturing attention at every turn. Elevate your car's presence and make a lasting impression with the extraordinary Chameleon Carbon Fiber Vinyl.