The Basics of Chrome Car Wrap Vinyl: What Is It and How Does It Work?
Chrome car wrap vinyl is a specialized material used to change the appearance of a vehicle's exterior without the need for a traditional paint job. It offers a metallic, mirror-like finish that resembles real chrome, giving the car a unique and attention-grabbing look. Unlike painting, vinyl wrapping is a reversible process, making it a popular choice among car enthusiasts who want to customize their vehicles temporarily or protect the original paintwork.
Here are the basics of chrome car wrap vinyl and how it works:
1. Vinyl Material
Chrome car wrap vinyl is made from a high-quality, flexible, and adhesive-backed vinyl material. It comes in rolls or sheets, and its unique properties allow it to be stretched and molded around curves and contours of the car's body.
2. Appearance and Finishes
Chrome car wrap vinyl is known for its striking, reflective surface that mimics the appearance of real chrome. It adds a metallic shine to the vehicle, giving it a high-end and luxurious look. Apart from the traditional chrome finish, there are various other finishes available, such as brushed chrome and satin chrome, providing car owners with multiple options for personalization.
3. Installation Process
Applying chrome car wrap vinyl to a car requires skill and expertise. The process typically involves thoroughly cleaning the vehicle's surface, ensuring it's free from any contaminants that might affect the adhesion. Then, skilled installers use heat and pressure to stretch and apply the vinyl onto the car's surface, ensuring a smooth and seamless finish.
4. Durability and Protection
Chrome car wrap vinyl not only enhances the aesthetics of a vehicle but also offers some level of protection to the original paintwork. It acts as a barrier against minor scratches, UV rays, and road debris, preserving the car's factory finish underneath. However, it's essential to note that vinyl wrap is not as durable as paint, and it may be more prone to damage from harsh environmental conditions.
5. Removability and Reversibility
One of the main advantages of using chrome car wrap vinyl is that it can be removed without causing damage to the original paint. This allows car owners to change the appearance of their vehicles as often as they like or revert to the factory paint when they decide to sell or trade the car.
6. Customization Options
Chrome car wrap vinyl offers endless design possibilities. Car enthusiasts can mix and match colors, patterns, and textures to create a truly one-of-a-kind look for their vehicles. It also allows for the incorporation of custom graphics, logos, and designs, making it a popular choice among businesses for branding their company vehicles.
Overall, chrome car wrap vinyl is an excellent alternative to traditional paint jobs for car enthusiasts who desire a head-turning appearance without the permanence of painting. Whether used for personalization, protection, or promotional purposes, chrome car wrap vinyl provides a dynamic and attention-grabbing finish that appeals to automotive enthusiasts and beyond.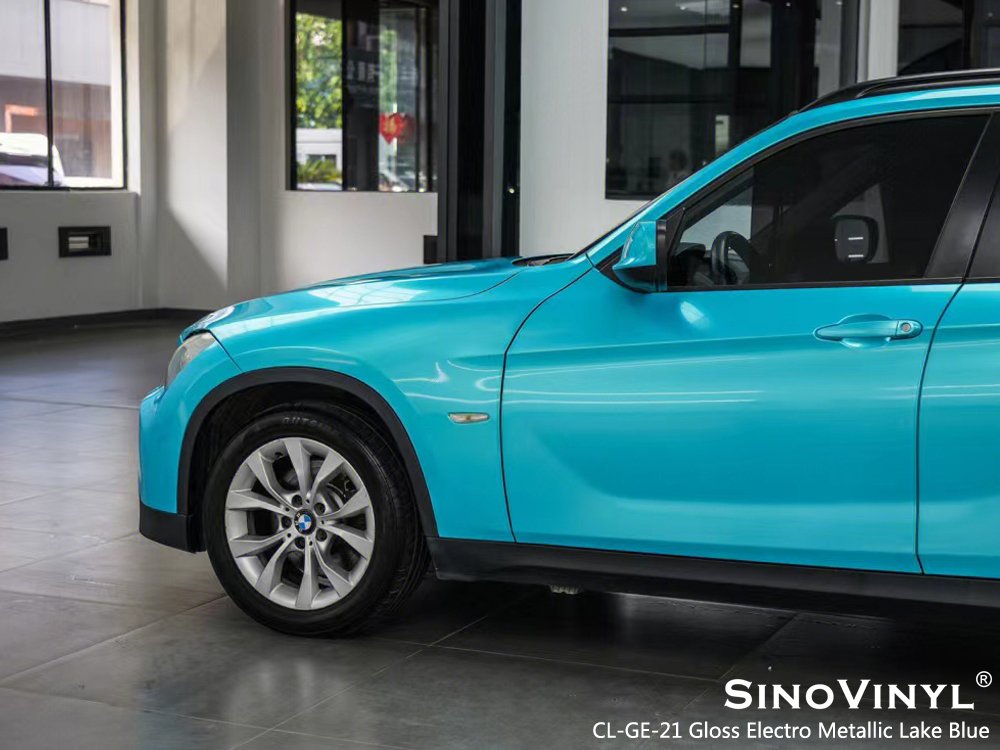 Advantages and Benefits of Choosing Chrome Car Wrap Vinyl for Your Vehicle
Choosing chrome car wrap vinyl for your vehicle offers a range of advantages and benefits, making it a popular choice among car enthusiasts. Here are some of the key advantages:
1. Distinctive Appearance
Chrome car wrap vinyl provides a unique and head-turning appearance that sets your vehicle apart from the crowd. Its mirror-like finish and metallic appearance create a luxurious and eye-catching look.
2. Customization Options
With chrome car wrap vinyl, you have a wide range of colors and finishes to choose from, allowing you to personalize your vehicle according to your taste and style. It opens up endless possibilities for creative car customization.
3. Protective Layer
The vinyl wrap acts as a protective layer for your car's original paintwork, shielding it from minor scratches, stone chips, and UV rays. This helps maintain the resale value of your vehicle by preserving its factory paint.
4. Non-Permanent
Unlike a traditional paint job, a chrome car wrap is not permanent. You can easily remove or change the wrap whenever you desire without damaging the original paint, offering greater flexibility and versatility in design.
5. Cost-Effective
Chrome car wraps are often more cost-effective than a full paint job, especially for those seeking a high-end look without the premium price tag. It allows you to achieve a luxurious appearance without the hefty expense.
6. Installation Time
Compared to a complete paint overhaul, the installation process of chrome car wrap vinyl is relatively quick. This means less downtime for your vehicle and a faster turnaround for customization.
7. Hide Imperfections
If your car's paint has minor imperfections or blemishes, a chrome car wrap can effectively cover them up, giving your vehicle a flawless, like-new appearance.
8. Easy Maintenance
Maintaining a chrome car wrap is simple and hassle-free. Regular washing and occasional detailing keep the wrap looking stunning for an extended period.
9. Branding and Advertising
For businesses or individuals seeking to promote their brand or create an attention-grabbing marketing tool, chrome car wrap vinyl offers an excellent canvas to display logos, graphics, or advertisements.
10. Reversible Option
If you decide to change your vehicle's appearance or sell it in the future, you can easily remove the chrome car wrap, revealing the original paintwork, which can be an attractive feature for potential buyers.
11. Eco-Friendly Choice
Opting for a chrome car wrap instead of a complete paint job is more environmentally friendly as it reduces the use of harmful chemicals and the generation of paint-related waste.
Remember that proper installation and maintenance are crucial to fully enjoy these advantages, so it's essential to work with a reputable and skilled professional for your chrome car wrap installation.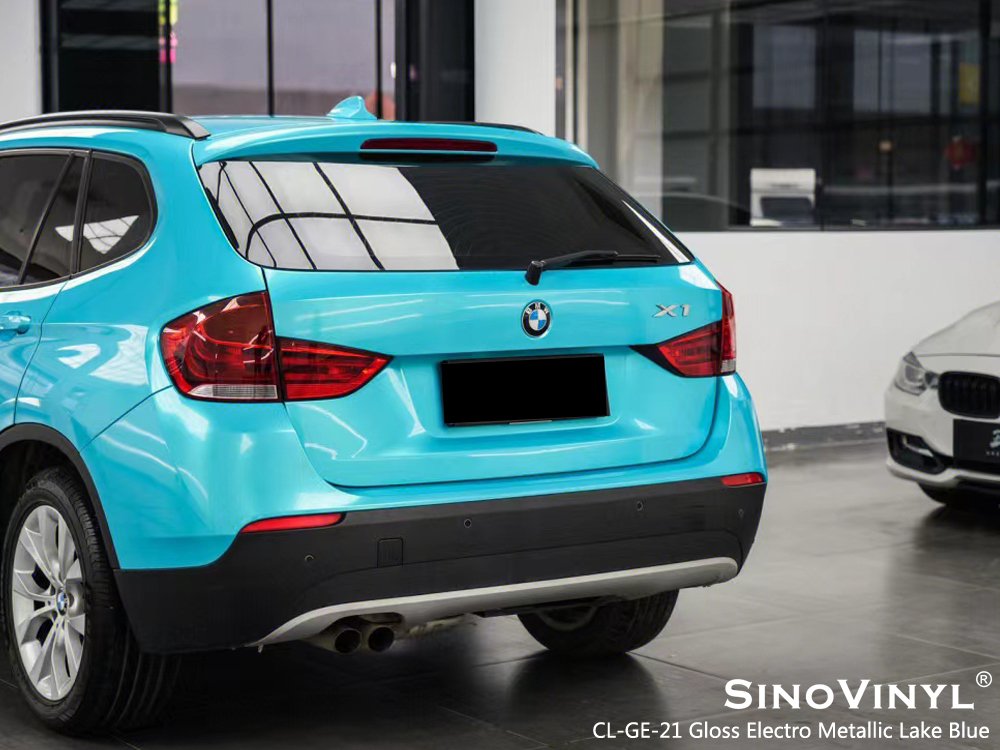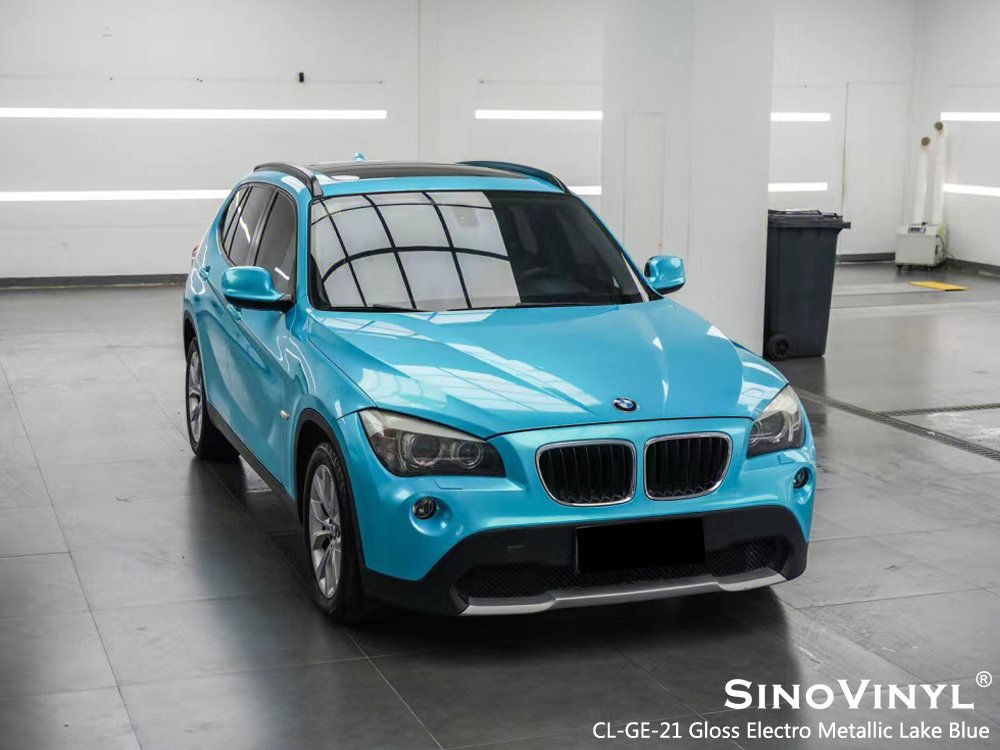 Maintenance Tips to Keep Your Chrome Car Wrap Vinyl Looking Flawless
Keeping your chrome car wrap vinyl looking flawless requires regular care and attention. Here are some maintenance tips to help you preserve the pristine appearance of your chrome-wrapped car:
1. Wash Regularly
Clean your chrome car wrap vinyl regularly to remove dirt, dust, and grime. Use a gentle car wash soap and a soft microfiber sponge or cloth to avoid scratching the surface.
2. Hand Washing Only
Avoid automated car washes with brushes or harsh chemicals, as they can damage the vinyl's finish. Hand wash your car or use touchless car washes to ensure a safer cleaning process.
3. Use Proper Techniques
When washing, follow the two-bucket method: one bucket for soapy water and the other for rinsing. This prevents dirt from being transferred back onto the car's surface.
4. Avoid Abrasive Cleaning Tools
Stay away from abrasive brushes, sponges, or cleaning materials that can scratch or mar the vinyl. Opt for soft, non-abrasive cleaning tools.
5. Mind the Temperature
Avoid washing your car under direct sunlight or when the vinyl is too hot to touch. Optimal washing temperatures are in the shade or during cooler parts of the day.
6. Dry Gently
After washing, use a soft microfiber towel to dry the car. Pat the surface gently rather than rubbing to avoid damaging the vinyl.
7. Spot Clean Spills and Stains
Promptly clean up any spills, bird droppings, or stains to prevent them from causing damage or staining the vinyl.
8. Use Recommended Cleaners
Stick to vinyl-safe cleaning products recommended by the manufacturer or professional installer. Avoid using harsh chemicals or solvents that can degrade the vinyl's appearance.
9. Avoid Petroleum-Based Products
Refrain from using petroleum-based waxes, polishes, or dressings on the chrome car wrap vinyl, as they can lead to discoloration or damage.
10. Protect Against Scratches
Be cautious while loading and unloading items from the car to avoid accidental scratches. Consider using paint protection film on vulnerable areas.
11. Keep an Eye on Seams and Edges
Check the edges and seams of the wrap regularly to ensure they remain firmly adhered. If you notice any lifting, get it professionally fixed promptly.
12. Use a Sealant or Protectant
Apply a vinyl-specific sealant or protectant as recommended by the manufacturer or professional installer to enhance the wrap's durability and shine.
13. Avoid Parking Near Hazards
Park away from potential hazards like construction sites, trees with sap, or areas prone to bird droppings to minimize potential damage.
By following these maintenance tips, you can prolong the life and visual appeal of your chrome car wrap vinyl, ensuring your car continues to turn heads wherever it goes.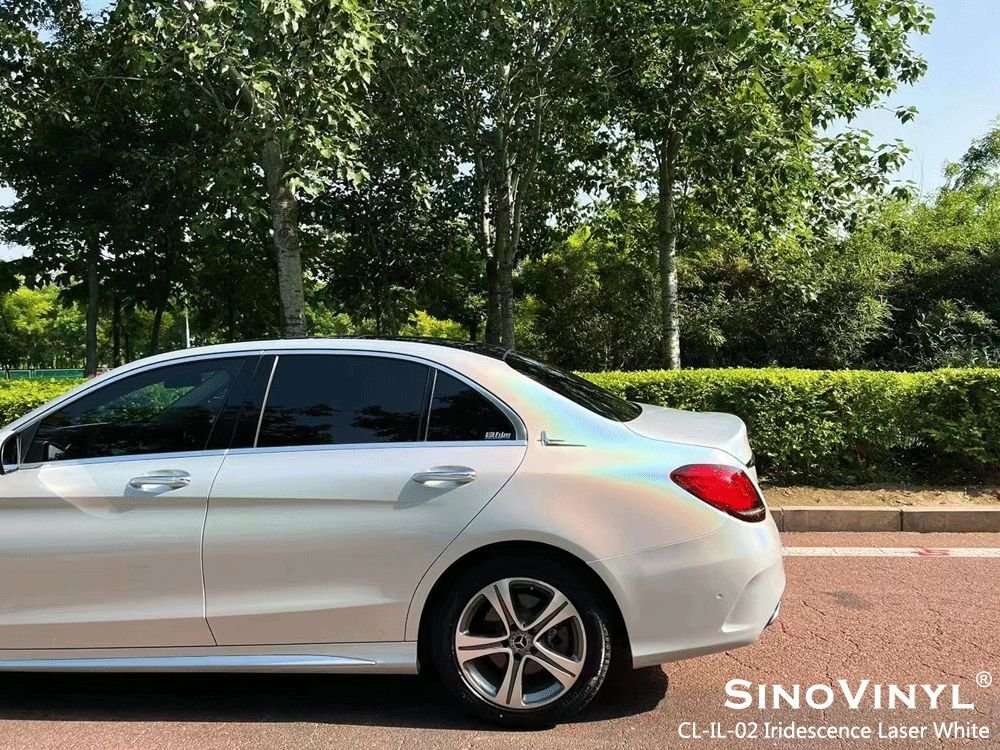 Inspiring Chrome Car Wrap Vinyl Design Ideas for Unique and Eye-Catching Looks
When it comes to designing your car with chrome car wrap vinyl, the possibilities are endless. Here are some inspiring ideas to give your vehicle a unique and eye-catching look:
1. Mirror-Like Chrome
Opt for a classic mirror-like chrome finish to give your car a sleek and sophisticated appearance that reflects the surroundings.
2. Gradient Chrome
Blend two or more chrome colors together to create a stunning gradient effect that transitions smoothly across the car's body.
3. Chrome Accents
Add chrome accents to specific areas like door handles, side mirrors, or grille to create a tasteful contrast with the car's base color.
4. Two-Tone Chrome
Combine chrome with a bold color of your choice for a head-turning two-tone look that's both modern and striking.
5. Chrome Racing Stripes
Go for the classic racing stripes in chrome to add a sporty and dynamic touch to your car's exterior.
6. Carbon Fiber and Chrome Combo
Pair chrome vinyl with carbon fiber detailing for a futuristic and high-tech appearance that oozes performance.
7. Chrome Flames
Bring back the retro hot rod vibe with chrome flames that run along the sides of your car.
8. Chrome Animal Print
Add a touch of wildness with a chrome animal print pattern, such as zebra or leopard, for a truly unique and exotic look.
9. Chrome Matte Wrap
Combine the allure of chrome with the subtlety of matte finish for an understated yet luxurious appearance.
10. Chrome Color Shift
Opt for a color-shifting chrome vinyl that changes hue based on the angle and lighting, creating a mesmerizing effect.
11. Chrome Decals and Graphics
Apply chrome decals or graphics with intricate designs to make your car stand out from the crowd.
12. Chrome Wheel Wraps
Wrap your wheels in chrome vinyl to give your car a bold and stylish stance.
13. Chrome Emblems and Logos
Replace your car's standard emblems and logos with chrome-finished versions to add a touch of elegance.
14. Chrome Textured Wraps
Experiment with textured chrome vinyl that adds depth and dimension to your car's appearance.
15. Chrome Trim Accents
Highlight specific parts of your car, such as the windows or body lines, with chrome trim accents for a refined and polished look.
Remember to work with a professional car wrap installer to achieve the best results and ensure that the chrome car wrap vinyl is applied flawlessly. With these inspiring design ideas, you can truly make your car a one-of-a-kind masterpiece on the road.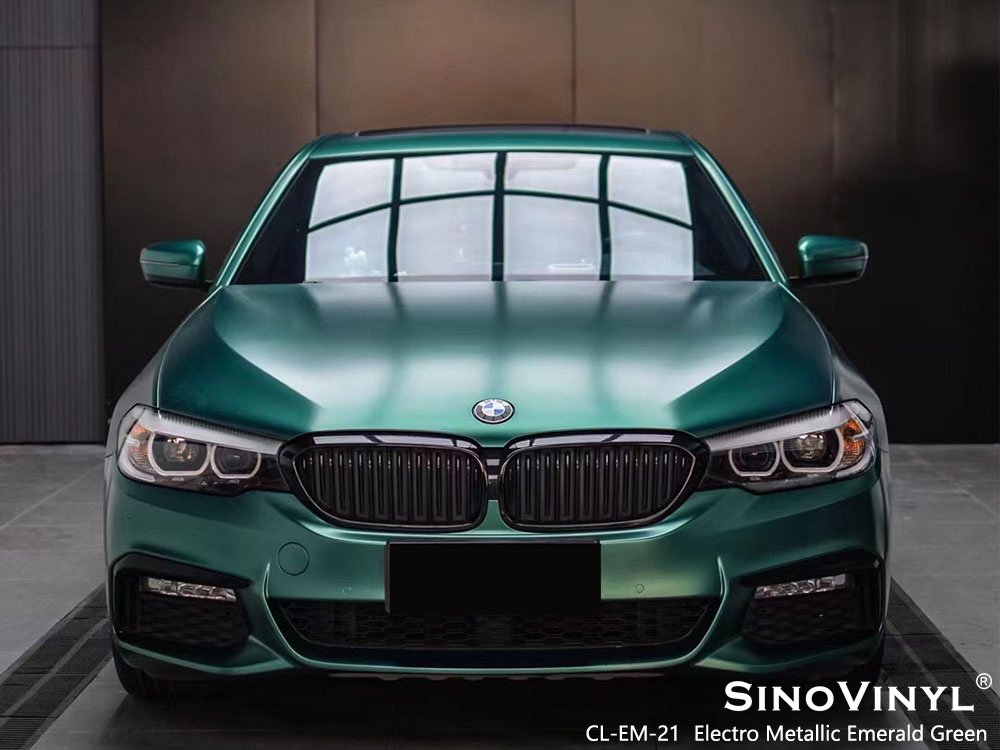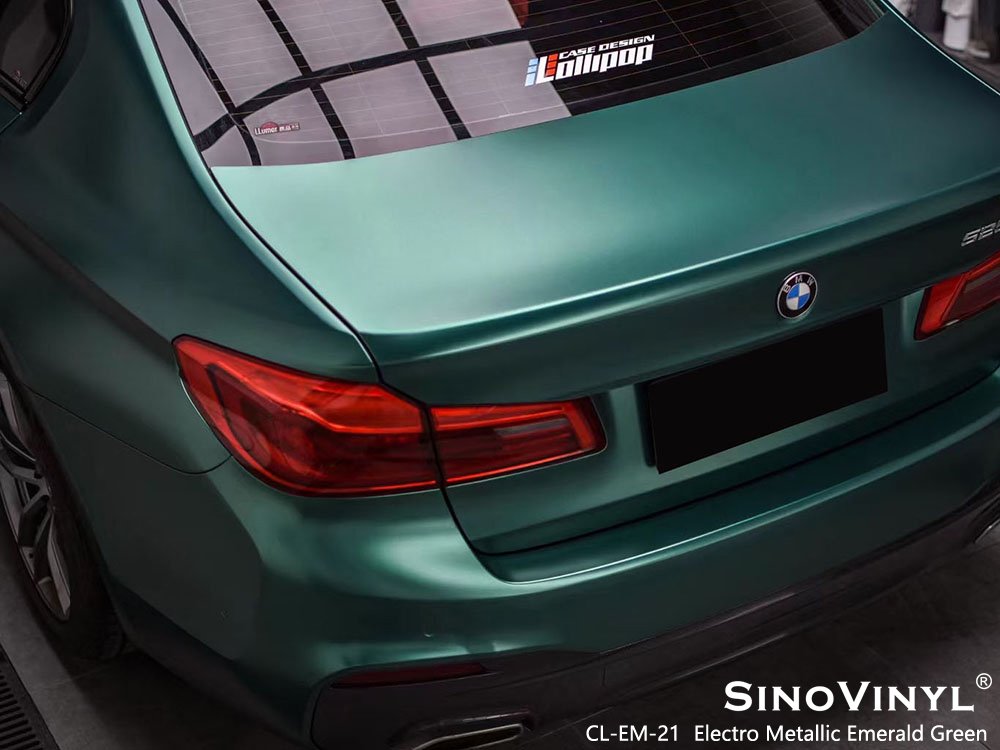 Final Words
In conclusion, delving into the world of Chrome Car Wrap Vinyl has been a captivating journey, unveiling the magic it holds for car enthusiasts. From its mirror-like shine to the endless design possibilities, this transformative material allows you to unleash your creativity and make a bold statement on the road. Whether you choose to embrace the classic elegance of a full chrome wrap or experiment with unique combinations, the allure of chrome car wrap vinyl is undeniable. With proper installation and maintenance, your vehicle can exude a head-turning charisma, setting it apart from the ordinary. So, take the plunge and let the enchantment of chrome car wrap vinyl elevate your car's aesthetics to new heights, turning it into a reflection of your passion and style on wheels.