Chrome Mirror Metallic Auto Vinyl Wrapping Sticker Supplier
Characteristic:Stretchable, Removable
Brand: SINOVINYLⓇ
Model Number: CL-SCM
Performance level: Premium+
Film produce technology: Calendered
Size: 1.52x18M/5x59FT
Film thickness : 150micron, 6mil(with glue)
Release paper: 140g/m², Silicone coated
Adhesive thickness: 30μm
Durability: 1-3 years
Air bubble free: Yes
Application: Car wrap, laptop, cell phones, wall, furniture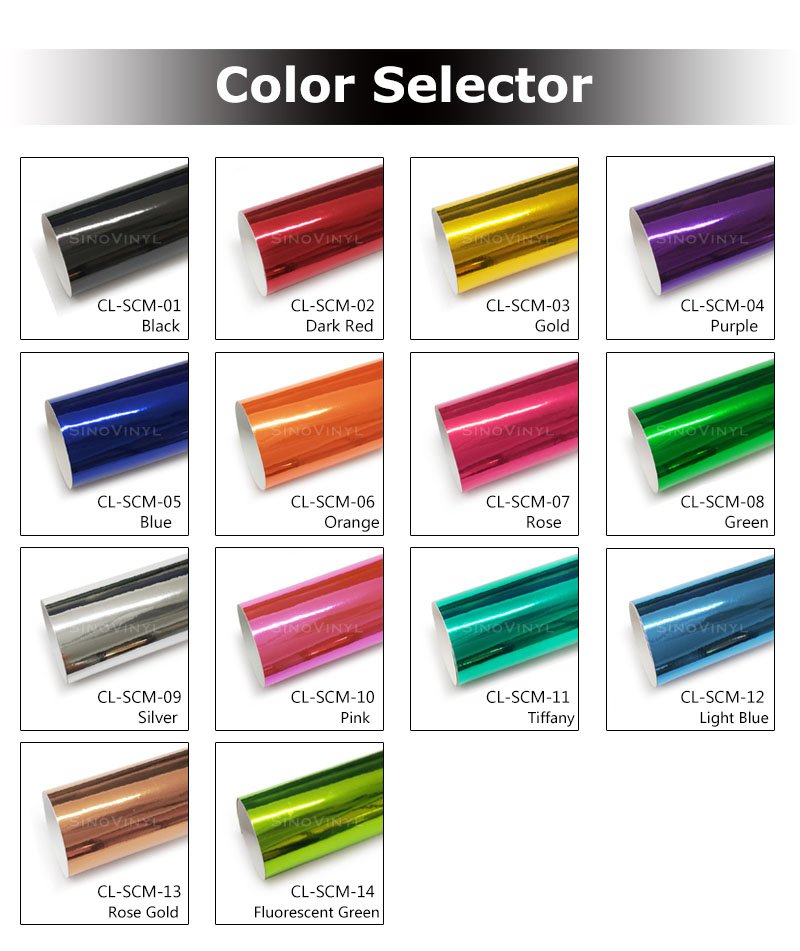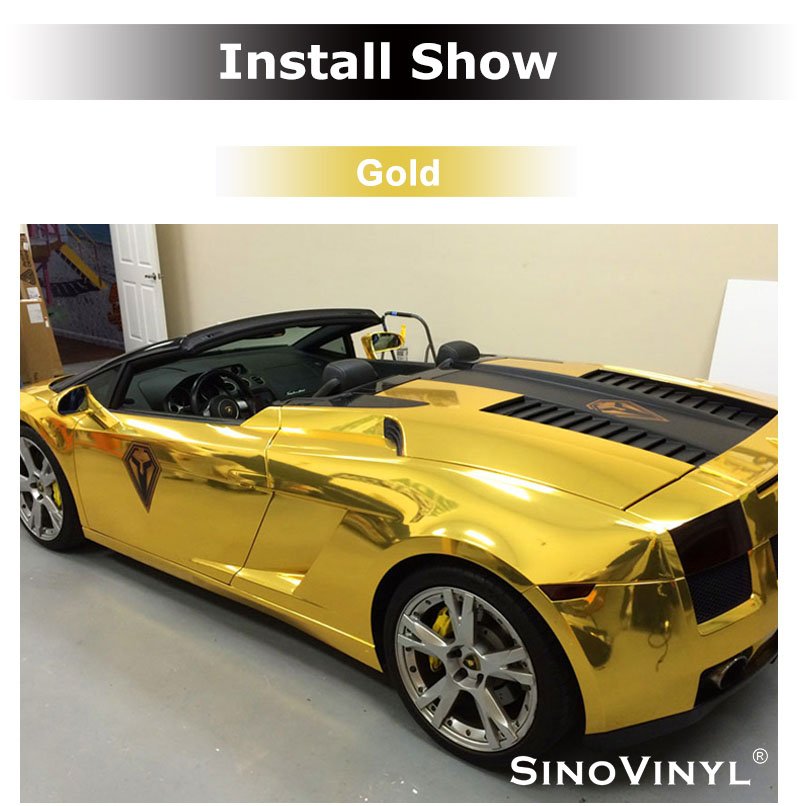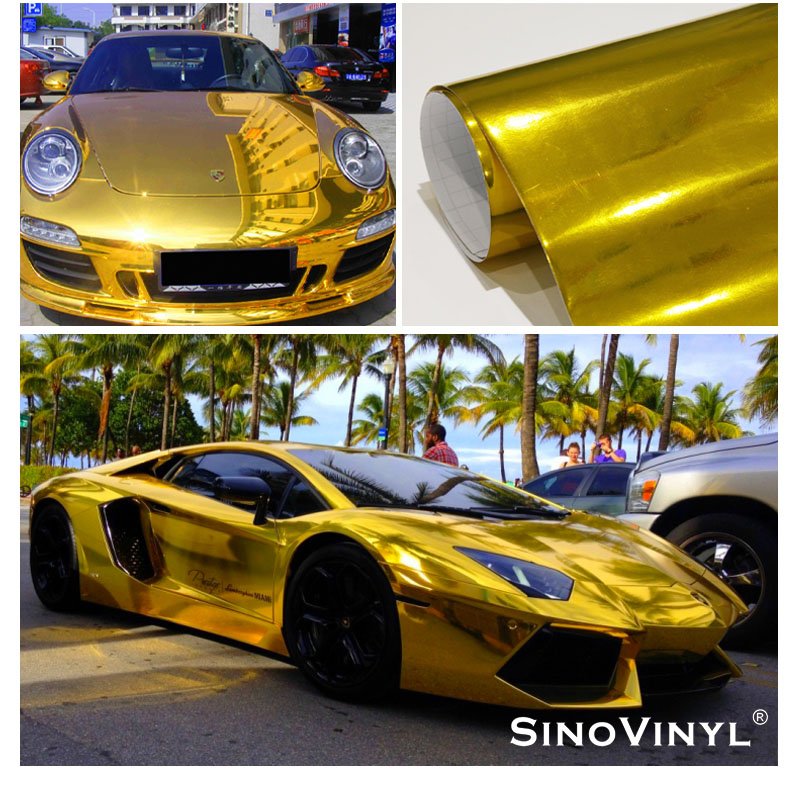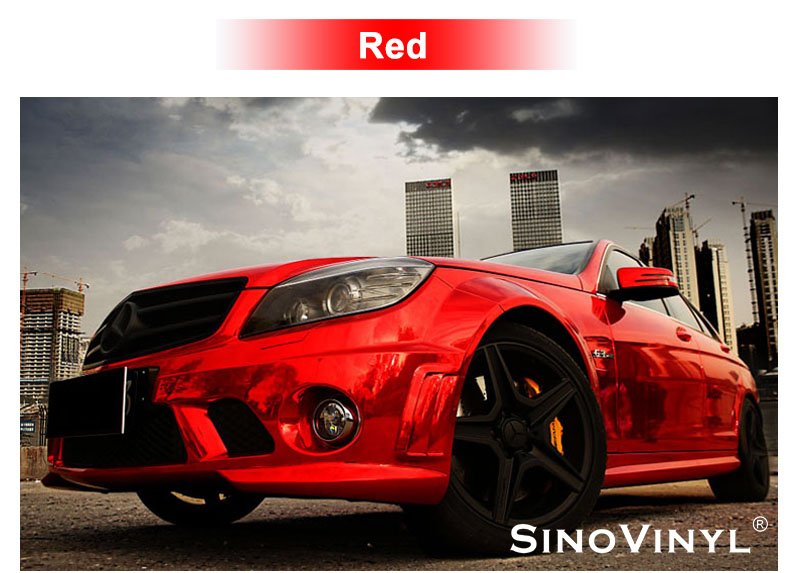 Chrome Mirror Metallic Auto Vinyl Wrapping Sticker
Chrome mirror metallic auto vinyl wrapping stickers are a type of specialized adhesive material used to cover the exterior surfaces of vehicles, typically cars, with a highly reflective and mirror-like finish that resembles polished chrome metal.
Key features and characteristics of chrome mirror metallic auto vinyl wrapping stickers include:
1. High Reflectivity
The primary characteristic of these vinyl stickers is their ability to reflect light in a manner similar to a polished metal surface.
2. Chrome-Like Shine
The stickers are designed to closely resemble the appearance of chrome plating.
3. Durability
Quality chrome mirror metallic vinyl wrapping stickers are engineered to be durable and resistant to various environmental factors such as UV radiation, moisture, and temperature changes.
4. Self-Adhesive
These stickers are equipped with a strong adhesive backing that allows them to adhere to the vehicle's surface securely. The adhesive is designed to be strong enough to withstand wind, rain, and other conditions while also being removable without damaging the original paint underneath (depending on the quality of the vinyl and the application process).
5. Customization
Chrome mirror metallic vinyl wraps come in various colors and finishes, allowing vehicle owners to choose the shade of chrome that best suits their preferences.
6. Application Process
Applying chrome mirror metallic vinyl wrapping stickers requires careful preparation and skill. The vehicle's surface needs to be thoroughly cleaned, and the stickers must be applied evenly to avoid air bubbles or wrinkles.
7. Maintenance
While chrome mirror metallic wraps offer a stunning appearance, they may require slightly different maintenance compared to traditional paint. Regular washing with mild soap and water is usually recommended to keep the finish looking its best.
It's important to note that while chrome mirror metallic vinyl wraps offer a unique and attractive appearance, they might not be legal in all jurisdictions or for all types of vehicles.