The Art of Automotive Aesthetics: Understanding Ceramic Car Wraps
Ceramic car wraps, also known as ceramic coatings or nano-ceramic coatings, are a cutting-edge automotive protection technology that has gained significant popularity among car enthusiasts and owners. Unlike traditional paint protection methods like waxing and sealants, ceramic wraps provide a long-lasting and highly durable shield for a vehicle's exterior surfaces.
Here are some key points about ceramic car wraps:
1. Advanced Nanotechnology
Ceramic wraps are based on nanotechnology, where nano-sized particles form a strong bond with the car's paint, creating a protective layer.
2. Enhanced Protection
The primary purpose of ceramic wraps is to protect the car's paint and clear coat from various external threats, such as UV rays, oxidation, bird droppings, tree sap, road salts, and minor scratches.
3. Hydrophobic Properties
One of the most notable features of ceramic wraps is their hydrophobic nature, which causes water to bead up and roll off the surface, carrying away dirt and contaminants with it. This property makes the car easier to clean and maintain.
4. Chemical Resistance
Ceramic wraps offer excellent resistance to chemicals and environmental pollutants, reducing the risk of paint damage.
5. UV Protection
The coating shields the car's paint from harmful ultraviolet (UV) rays, preventing fading and discoloration over time.
6. Enhanced Gloss and Shine
Ceramic wraps enhance the car's appearance, providing a deep gloss and a mirror-like finish, making it look brand new for an extended period.
7. Semi-Permanent Solution
Unlike wax or sealants, which require frequent reapplication, ceramic wraps are semi-permanent solutions that can last for several years with proper care.
8. Scratch Resistance
While ceramic wraps cannot prevent all scratches, they do add a level of scratch resistance, reducing the likelihood of minor scratches from everyday use.
9. Professional Application
Ceramic car wraps should be applied by professionals due to the meticulous preparation and application process required to achieve optimal results.
10. Cost Consideration
The initial application cost of a ceramic wrap may be higher than traditional methods, but the long-term benefits and reduced maintenance expenses can make it a cost-effective choice for many car owners.
It's important to note that while ceramic car wraps offer significant benefits, they are not invincible. Harsh mechanical impacts or accidents can still cause damage to the vehicle's surface. Regular maintenance and proper care are essential to ensure the longevity and effectiveness of the ceramic coating.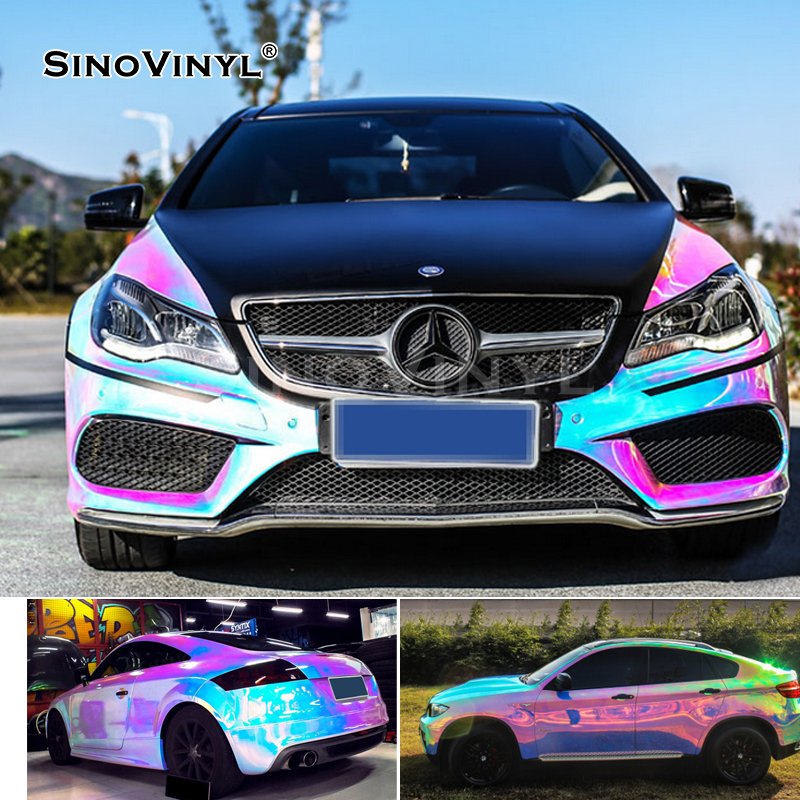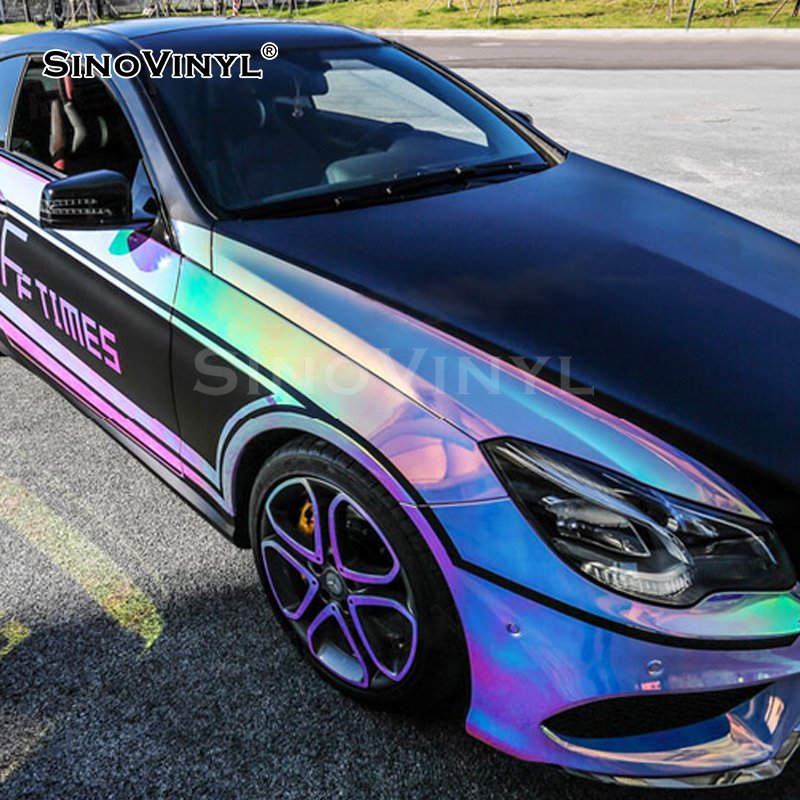 Exploring the Benefits: Why Car Lovers Choose Ceramic Wraps
Car lovers choose ceramic wraps for their vehicles due to a range of benefits that these advanced automotive coatings offer. Here are some of the key advantages that attract car enthusiasts to opt for ceramic wraps:
1. Enhanced Aesthetics
Ceramic wraps provide a glossy and sleek appearance that enhances the overall look of the car. They come in a variety of colors and finishes, allowing car lovers to customize and personalize their vehicles to reflect their style and personality.
2. Paint Protection
One of the primary reasons car enthusiasts choose ceramic wraps is the superior protection they provide to the underlying paint. The durable and robust nature of ceramic coatings shields the car's paint from various environmental contaminants, such as dirt, bird droppings, tree sap, and UV rays, which can cause fading and deterioration.
3. Long-Lasting Durability
Ceramic wraps are known for their longevity. Once applied correctly, they can last for several years, outlasting traditional car wax or sealants. This durability reduces the need for frequent reapplication, saving both time and money in the long run.
4. Scratch Resistance
Ceramic wraps offer an added layer of protection against minor scratches and swirl marks, which can occur during regular washing or day-to-day use. While they won't make the car completely scratch-proof, they do help reduce the risk of surface damage.
5. Hydrophobic Properties
Ceramic wraps have hydrophobic properties, meaning they repel water and other liquids effectively. Water beads up and rolls off the surface, making it easier to clean the car and reducing watermarks after rain or washing.
6. Ease of Cleaning
The hydrophobic nature of ceramic wraps makes cleaning a breeze. Dirt and grime have a harder time adhering to the surface, which means less time and effort spent on car maintenance.
7. Chemical Resistance
Ceramic wraps are resistant to various chemicals, including acidic contaminants. This protection ensures that harsh chemicals used in some car wash products won't harm the coating or the underlying paint.
8. UV Protection
Ceramic wraps provide UV protection, preventing the harmful rays of the sun from damaging the car's paint over time. This helps maintain the color and finish of the vehicle for longer.
9. Added Value
Investing in a ceramic wrap can increase the resale value of the car. Potential buyers are often willing to pay more for a vehicle with a well-maintained and protected exterior.
10. Saves Time and Money
While the initial cost of a ceramic wrap may be higher than traditional methods, its long-lasting properties mean car owners spend less on frequent reapplications and detailing products, ultimately saving money in the long term.
Overall, ceramic wraps offer a compelling combination of aesthetic enhancement, paint protection, and ease of maintenance, making them an attractive choice for car lovers who want to keep their vehicles in top-notch condition while driving in style.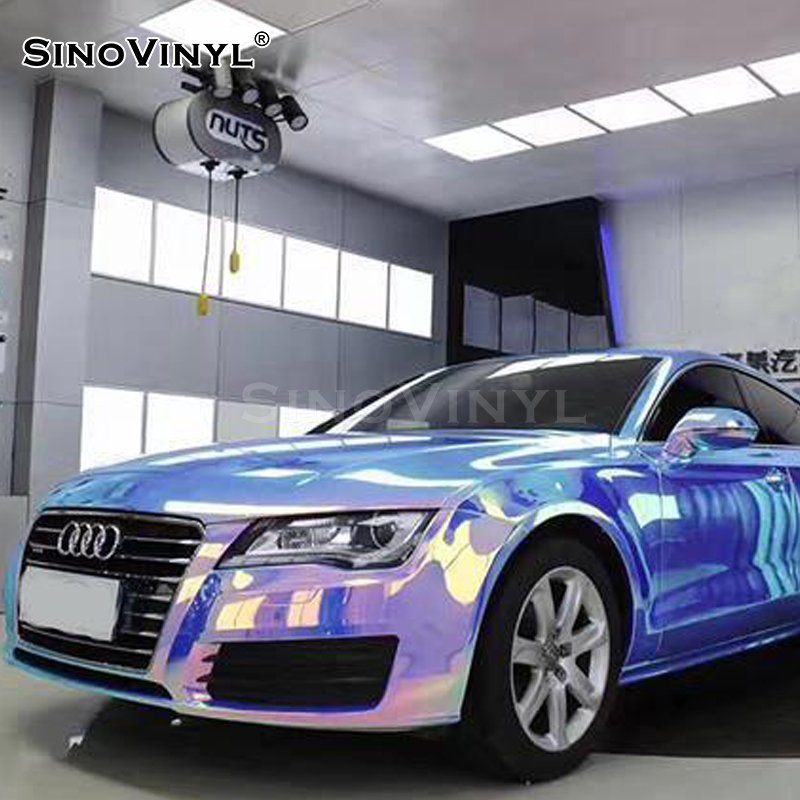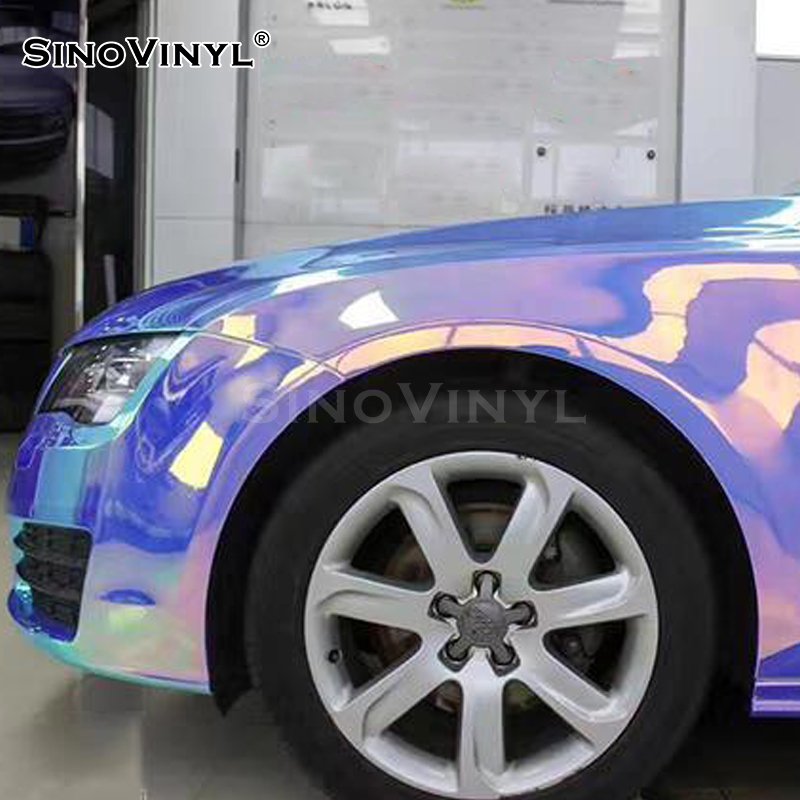 The Science Behind It: How Ceramic Wraps Offer Superior Protection
The science behind how ceramic wraps offer superior protection lies in the advanced materials and technology used in their composition. Ceramic wraps are engineered to provide an extra layer of defense for your car's exterior, surpassing the capabilities of traditional car paint. Here are the key aspects that contribute to their protective properties:
1. Nano-Ceramic Coating Technology
Ceramic wraps are formulated using nano-ceramic particles that are extremely small and able to bond at a molecular level with the car's paint surface. This unique bonding creates a protective layer that is resistant to various external elements.
2. Hydrophobic Properties
Ceramic wraps exhibit hydrophobic properties, meaning they repel water and other liquids effectively. This feature prevents water, dirt, and contaminants from adhering to the car's surface, making it easier to maintain and clean the vehicle.
3. UV Resistance
The nano-ceramic particles in the wrap offer high resistance to harmful ultraviolet (UV) rays from the sun. UV rays can fade and deteriorate traditional car paint over time, but ceramic wraps act as a shield against such damage, maintaining the car's color and appearance.
4. Chemical Resistance
Ceramic wraps provide protection against various chemicals, including acidic substances and environmental pollutants. This resistance safeguards the car's paint from etching and staining, which can occur with prolonged exposure to harsh elements.
5. Scratch Resistance
While no surface is entirely scratch-proof, ceramic wraps possess excellent scratch resistance compared to traditional car paint. The tough, protective layer helps prevent minor scratches and swirl marks that commonly occur during regular car washing and maintenance.
6. Heat Resistance
Ceramic wraps have the ability to withstand high temperatures. This heat resistance is particularly beneficial during hot weather conditions, as it prevents the wrap from softening or becoming damaged due to excessive heat exposure.
7. Self-Healing Properties
Some premium ceramic wraps have self-healing properties, which means they can repair minor surface imperfections over time. Swirl marks and light scratches may disappear automatically when exposed to heat, restoring the appearance of the wrap.
8. Thickness and Impact Resistance
Ceramic wraps typically have a thicker layer compared to standard paint coatings. This extra thickness adds a level of impact resistance, protecting the car's surface from small dents and minor impacts.
Overall, the combination of nano-ceramic technology, hydrophobic and UV-resistant properties, chemical resistance, scratch resistance, heat resistance, and potential self-healing capabilities makes ceramic wraps an exceptional choice for car enthusiasts seeking superior protection for their prized vehicles.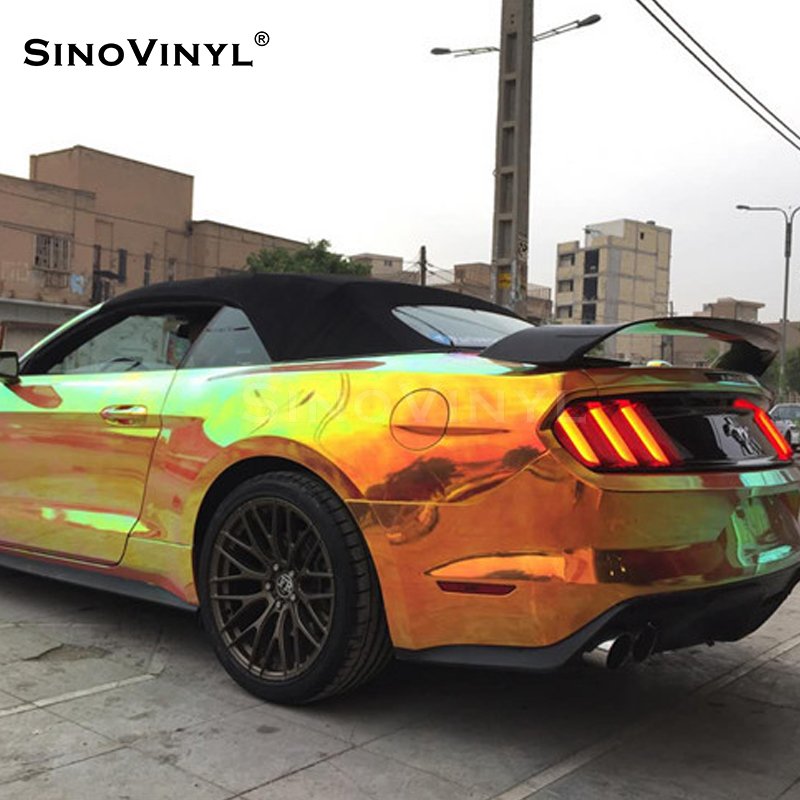 A Closer Look at Maintenance: Keeping Your Ceramic Wrap Gleaming
Keeping your ceramic car wrap gleaming requires regular care and maintenance. Here are some essential tips to help you preserve the beauty and shine of your ceramic wrap:
1. Gentle Washing
Wash your car wrap regularly using a pH-neutral automotive soap and a soft sponge or microfiber cloth. Avoid using abrasive materials or harsh chemicals that can damage the ceramic coating.
2. Hand Drying
After washing, hand dry the wrap using a clean microfiber towel. This prevents water spots and helps maintain the glossy finish.
3. Avoid Automatic Car Washes
Automated car washes with harsh brushes and chemicals can be detrimental to the ceramic wrap. Opt for hand washing or touchless car washes that use high-pressure water jets.
4. Use a Detailing Spray
Apply a ceramic-specific detailing spray after washing to enhance the shine and provide additional protection against contaminants.
5. Remove Contaminants Promptly
Bird droppings, tree sap, and insect remains can harm the wrap if left unattended. Clean these substances off as soon as possible using a gentle cleaner and microfiber cloth.
6. Stay Away from Wax
Ceramic wraps do not require traditional waxing. In fact, using wax products can interfere with the ceramic coating's performance.
7. Avoid Scratches
Although ceramic wraps offer excellent scratch resistance, it's still essential to avoid unnecessary scratches or swirl marks. Use a soft wash mitt and avoid abrasive cleaning tools.
8. Store Indoors
If possible, park your car indoors or under a covered area to protect the wrap from prolonged exposure to the elements.
9. Use a Sealant
Apply a ceramic coating sealant every few months to maintain the wrap's hydrophobic properties and repel water and contaminants.
10. Regular Inspections
Routinely inspect your ceramic wrap for any signs of damage or imperfections. Address any issues promptly to prevent further damage.
11. Avoid Petroleum-Based Products
Refrain from using petroleum-based cleaners or dressings, as they can negatively impact the wrap's appearance and longevity.
12. Mind the Heat
Avoid parking your car under direct sunlight for extended periods, as excessive heat can affect the wrap's performance.
13. Professional Maintenance
Consider having your ceramic wrap professionally maintained by a reputable detailer to ensure it stays in top condition.
Remember that proper care and maintenance are essential for keeping your ceramic wrap gleaming and protecting your car's appearance over the long term. By following these tips, you can enjoy a beautiful and well-protected car wrap that will continue to turn heads for years to come.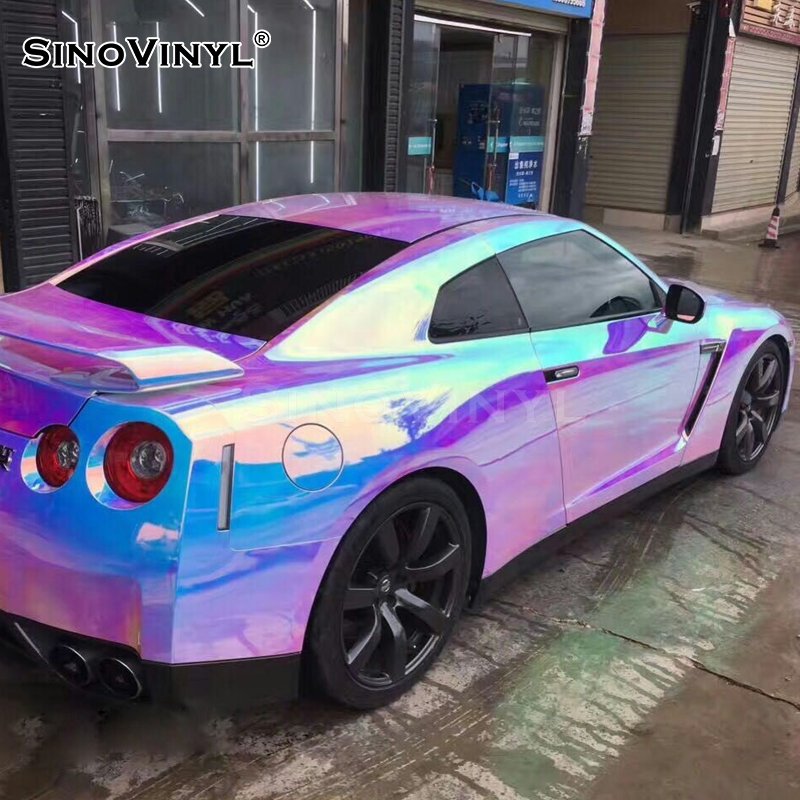 Final Words
In conclusion, it's undeniable that ceramic car wraps have revolutionized the way car lovers protect and showcase their prized possessions. With their stunning aesthetics, unrivaled durability, and ease of maintenance, ceramic wraps offer a dreamlike solution for those seeking to drive in style and preserve their vehicle's allure for years to come. Whether you're looking to turn heads on the road or safeguard your investment, embracing the world of ceramic car wraps is a decision that promises to elevate your automotive experience to new heights. So, indulge your passion, protect your ride, and embrace the dream – drive in style with the captivating allure of ceramic car wraps, and let your love for cars shine like never before.