The Benefits of Gloss Green Vinyl Wraps for Car Enthusiasts
Gloss green vinyl wraps offer several benefits for car enthusiasts who want to enhance the appearance of their vehicles. Here are some key advantages:
Unique and Eye-Catching Look: Gloss green stands out on the road and adds a vibrant touch to your car's appearance. It's a bold and attention-grabbing color choice that sets your vehicle apart from the crowd.
Customization and Personalization: Vinyl wraps allow for extensive customization options. With gloss green, you can give your car a personalized and distinctive look that reflects your style and personality. Whether you prefer a sleek and modern aesthetic or a more adventurous vibe, gloss green can be tailored to your preferences.
Protects the Original Paintwork: Gloss green vinyl wraps provide an extra layer of protection for your car's original paint. The vinyl acts as a shield against minor scratches, chips, and UV rays, preserving the integrity of the underlying paintwork. This can help maintain the resale value of your vehicle in the long run.
Cost-Effective Alternative to Repainting: Instead of investing in an expensive and permanent paint job, gloss green vinyl wraps offer a more affordable option. Wrapping your car in gloss green allows you to achieve the desired aesthetic without the high costs associated with traditional painting methods.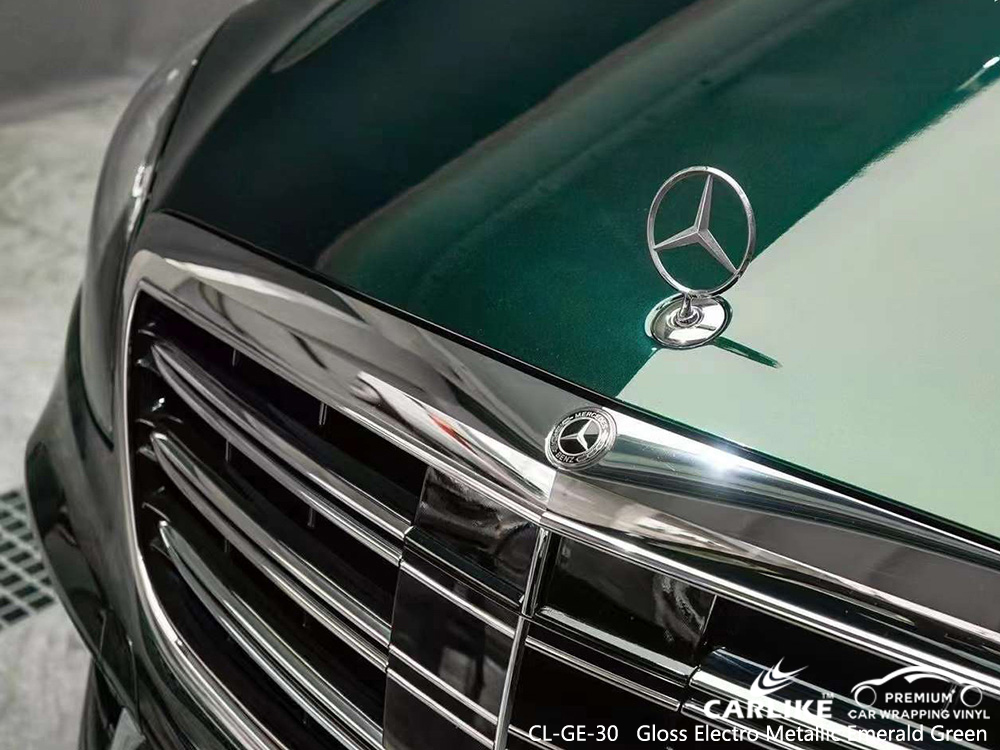 Top Car Models That Look Stunning with Gloss Green Vinyl Wraps
When it comes to car customization, gloss green vinyl wraps can add a touch of style and uniqueness to any vehicle. Here are some top car models that look stunning with gloss green vinyl wraps:
Lamborghini Huracan: The aggressive lines and sleek design of the Lamborghini Huracan are beautifully accentuated by a glossy green vinyl wrap. It adds an element of exclusivity and enhances the car's already striking presence.
Ford Mustang: The iconic Ford Mustang turns heads on its own, but a gloss green vinyl wrap takes its appearance to another level. The vibrant color complements the Mustang's muscular physique, giving it a fresh and eye-catching look.
Audi R8: The Audi R8 is known for its elegant design and high-performance capabilities. Applying a gloss green vinyl wrap to this luxury sports car adds a touch of sophistication and makes it stand out even more on the road.
BMW M3/M4: With their aggressive stance and sporty demeanor, the BMW M3 and M4 are ideal candidates for gloss green vinyl wraps. The combination of the vibrant green color and the car's sleek lines creates a captivating visual effect.
These top car models, when adorned with gloss green vinyl wraps, make a bold statement and showcase the striking combination of power and style. Remember to choose a professional installer to ensure a flawless application and to protect the original paintwork of your vehicle.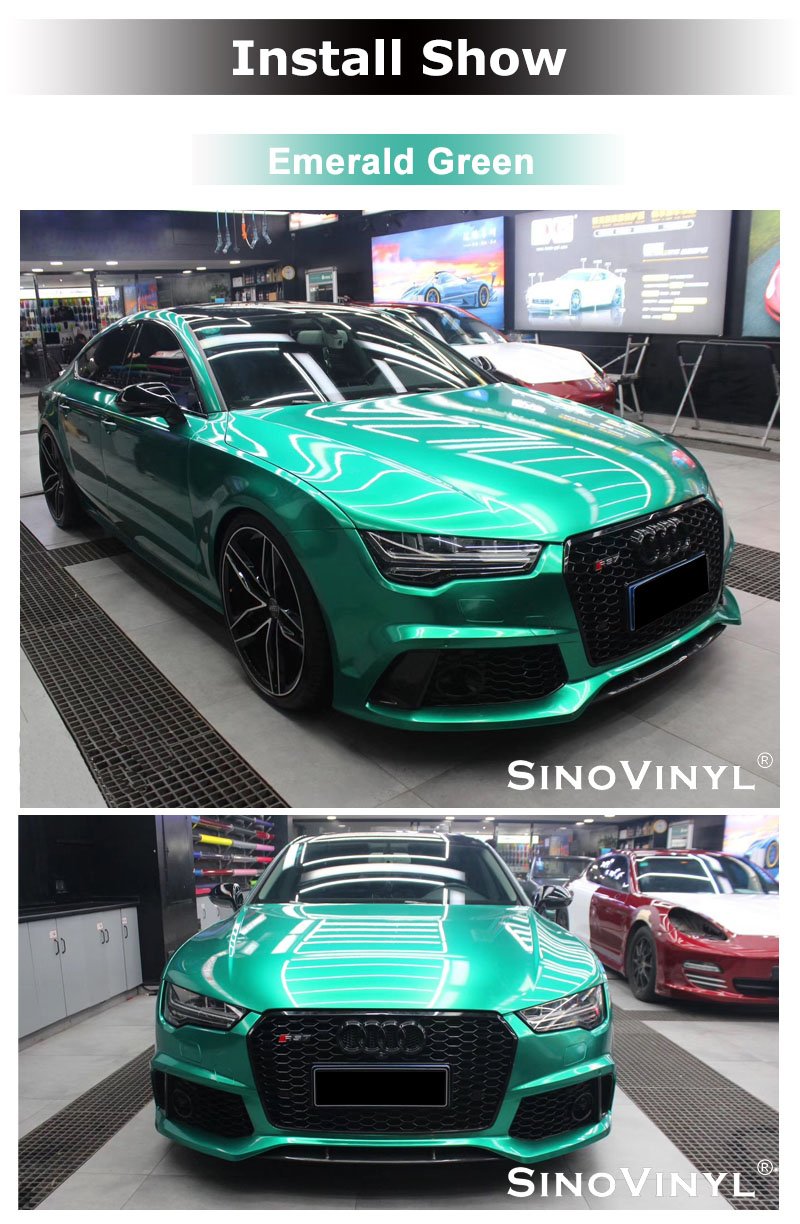 Maintenance Tips for Long-lasting Gloss Green Vinyl Wraps
Here are some maintenance tips to help ensure the long-lasting beauty of gloss green vinyl wraps on your car:
Regular Washing: Wash your car regularly to remove dirt, dust, and other debris that can accumulate on the surface of the vinyl wrap. Use a mild automotive detergent and a soft sponge or microfiber cloth to avoid scratching the wrap.
Hand Washing: When washing the car, avoid using automated car washes with brushes, as they can potentially damage the vinyl wrap. Opt for hand washing instead to have better control and minimize the risk of scratches.
Gentle Cleaning Products: Use gentle cleaning products specifically designed for vinyl wraps. Avoid harsh chemicals, abrasive cleaners, or solvent-based products, as they can cause discoloration, fading, or damage to the wrap.
Avoid High-Pressure Washers: Steer clear of high-pressure washers or spray nozzles, as they can peel or lift the edges of the vinyl wrap. Stick to low-pressure settings or use a regular garden hose for rinsing.
Dry Properly: After washing, dry the car thoroughly using a clean microfiber cloth or chamois. Avoid air-drying, especially in direct sunlight, as it can cause water spots and affect the appearance of the wrap.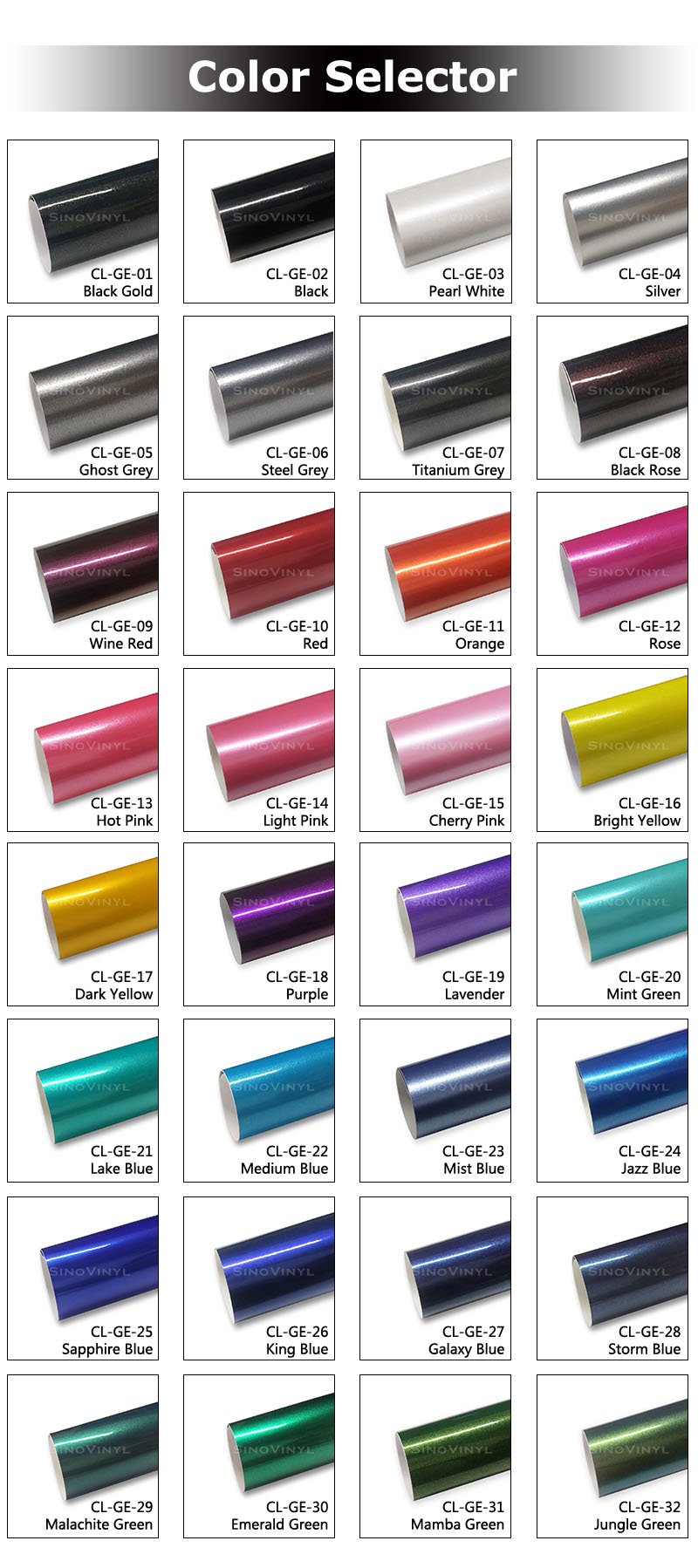 Customization Ideas: Adding Accents and Designs to Gloss Green Vinyl Wraps
Racing Stripes: Enhance the sporty look of your car by adding contrasting racing stripes in a complementary color such as black or white. This creates a dynamic and eye-catching design.
Carbon Fiber Accents: Add a touch of luxury and sophistication by incorporating carbon fiber accents to your gloss green vinyl wrap. Consider applying carbon fiber patterns to certain areas like the hood, roof, or side mirrors.
Graphic Decals: Make a bold statement by incorporating graphic decals onto your gloss green vinyl wrap. Choose from a wide range of designs, such as flames or geometric shapes, to personalize your car's appearance.
Final Words
In conclusion, embracing the trend of gloss green vinyl wraps is a surefire way for car lovers. With its vibrant hue and captivating shine, gloss green has become the epitome of cool in the automotive world. Whether you're looking to transform your car's aesthetics, protect its original paintwork, or express your eco-friendly values, gloss green vinyl wraps offer a trendy and versatile solution. So, let your car shine with the irresistible allure of gloss green vinyl wraps. It's time to unleash your style and redefine what it means to be cool on four wheels.