Types of Car Wrap Vinyl Body Stickers: Exploring Different Options
There are several types of car wrap vinyl body stickers available, each offering unique features and benefits. Here are some of the most popular options:
1. Glossy Vinyl Wraps
Glossy vinyl wraps are one of the most common types available. They offer a shiny and reflective finish, giving your car a sleek and polished appearance. The high-gloss finish can make colors look vibrant and eye-catching.
2. Matte Vinyl Wraps
If you prefer a non-reflective and more understated look, matte vinyl wraps are an excellent choice. They provide a smooth and flat finish that can add a touch of sophistication to your vehicle's appearance.
3. Satin Vinyl Wraps
A satin finish falls between glossy and matte, offering a subtle shine with reduced reflections. Satin wraps provide a unique and stylish look that sets your car apart from others on the road.
4. Color Change Vinyl Wraps
These wraps allow you to completely change the color of your car without the need for a paint job. They come in a wide range of colors and finishes, giving you the freedom to customize your vehicle to your liking.
5. Carbon Fiber Vinyl Wraps
Mimicking the appearance of real carbon fiber, these wraps are popular among car enthusiasts who want a sporty and high-tech look. They add texture and depth to your car's surface.
6. Brushed Metal Vinyl Wraps
These wraps imitate the look of brushed metals like aluminum and steel. They provide a unique industrial and modern aesthetic to your vehicle.
7. Chrome Vinyl Wraps
Chrome wraps deliver a mirror-like finish that is incredibly eye-catching. They add a touch of luxury and extravagance to any car.
8. Chameleon Vinyl Wraps
Chameleon wraps change color depending on the angle and lighting, creating a captivating and dynamic visual effect. They are perfect for those who want a truly unique and attention-grabbing appearance.
9. Printed Vinyl Wraps
Printed wraps allow you to incorporate intricate designs, patterns, or even custom images onto your car's surface. The possibilities for creativity are virtually endless with printed wraps.
10. Clear Paint Protection Vinyl Wraps
These wraps are designed primarily for protection. They are transparent and act as a shield against scratches, chips, and other minor damages, preserving your car's original paint job.
When choosing a car wrap vinyl body sticker, consider your personal style, the desired look for your vehicle, and the level of protection you need. Each type of vinyl wrap offers a distinct aesthetic appeal, allowing you to express your individuality and make your car truly stand out on the road.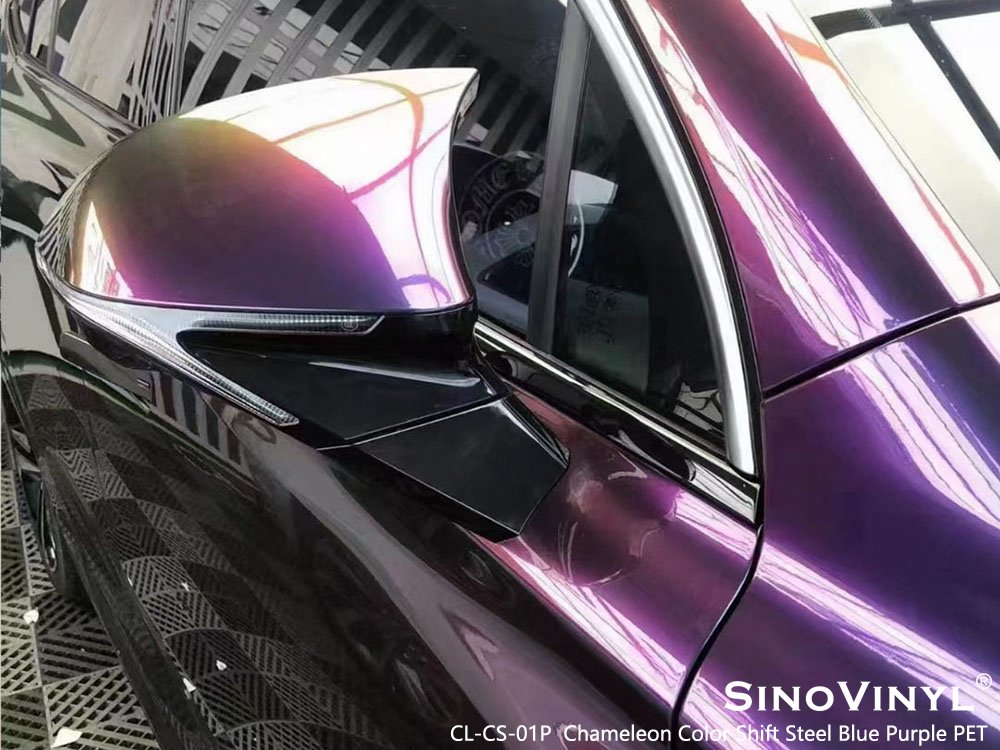 Benefits of Car Wrap Vinyl Stickers for Vehicle Protection
Car wrap vinyl stickers offer several benefits for vehicle protection, making them a popular choice among car owners. Here are some of the key advantages:
1. Paint Protection
Car wrap vinyl acts as a protective layer for your vehicle's original paint. It shields the paintwork from various elements like UV rays, road debris, bird droppings, tree sap, and other environmental pollutants, reducing the risk of scratches and fading.
2. Preserves Resale Value
By protecting the original paint, car wrap vinyl helps maintain the vehicle's pristine appearance. When it's time to sell or trade-in your car, having a well-protected exterior can significantly boost its resale value.
3. Easy Maintenance
Vinyl wrap is relatively easy to clean and maintain compared to traditional paint jobs. Regular washing with mild soap and water is usually sufficient to keep the wrap looking fresh.
4. Customizable Style
Car wrap vinyl comes in a wide range of colors, textures, and finishes, allowing you to personalize your vehicle's appearance. Whether you want a matte finish, glossy shine, or a unique design, vinyl wraps offer endless possibilities for customization.
5. Temporary and Removable
Unlike a permanent paint job, vinyl wraps are temporary and can be removed without causing damage to the original paint. This flexibility allows you to change the vehicle's appearance whenever you desire or when it's time to sell the car.
6. Protection from Minor Scratches and Chips
Car wrap vinyl provides an additional layer of protection against minor abrasions, scratches, and stone chips that can occur during daily driving or while parked in public areas.
7. Resistant to Fading
High-quality vinyl wraps are UV-resistant, which means they can withstand the sun's rays without fading or discoloration over time. This ensures the vehicle's color remains vibrant and appealing.
8. Quick Installation
Professional installation of car wrap vinyl is relatively fast compared to traditional paint jobs, minimizing downtime and inconvenience for the car owner.
9. Paint-Safe Application
Vinyl wraps are applied using a non-permanent adhesive that does not damage the vehicle's original paint. This makes the process safe and reversible.
10. Brand Promotion
For businesses, vinyl wraps offer an excellent opportunity for mobile advertising. Wrapping company vehicles with branded vinyl stickers can turn them into moving billboards, promoting the brand wherever they go.
Overall, car wrap vinyl stickers provide a practical and stylish solution for protecting your vehicle's exterior, preserving its value, and expressing your unique personality and style.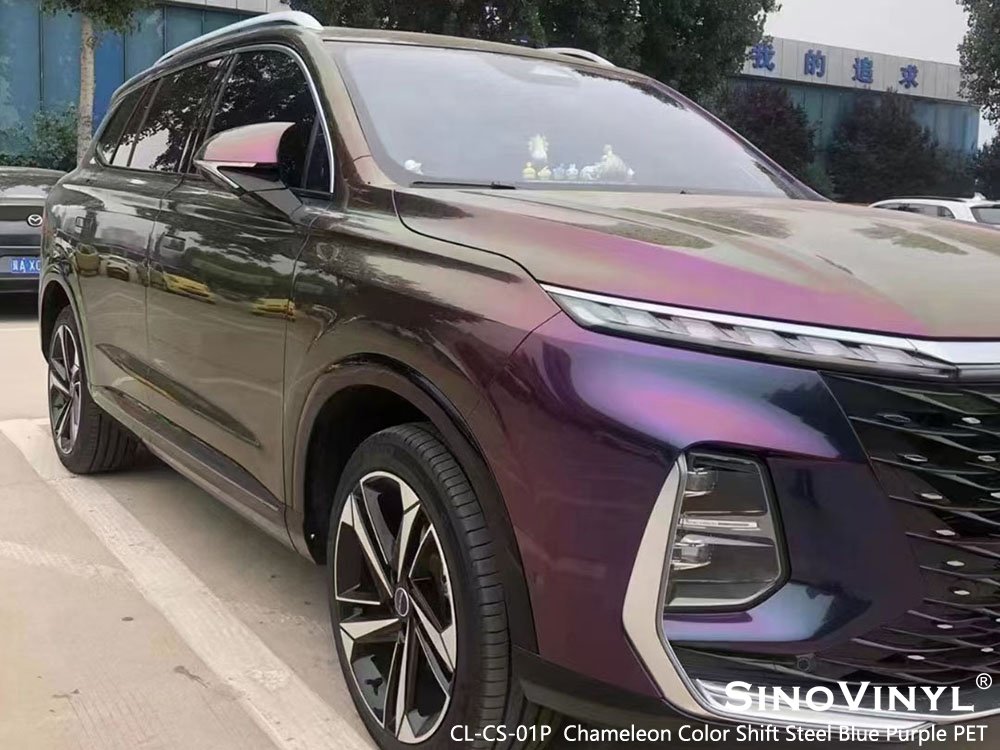 Selecting the Right Car Wrap Design for Your Personality and Style
Selecting the right car wrap design that complements your personality and style is an exciting process that allows you to express yourself and make your vehicle stand out. Here are some steps to guide you through the selection process:
1. Understand Your Style
Start by defining your personal style and preferences. Are you into bold and vibrant colors, or do you prefer something more subtle and elegant? Think about the colors and patterns that resonate with you and reflect your personality.
2. Consider Your Car's Make and Model
Different car models might have unique contours and body shapes. Take these into account when choosing a car wrap design to ensure it fits well and looks seamless on your vehicle.
3. Browse Design Galleries
Look through car wrap design galleries, either online or at local car wrap shops. This will give you an idea of the variety of options available, including abstract patterns, racing stripes, camouflage, metallic finishes, and more.
4. Samples and Mockups
Request samples or mockups of the designs you like. Many car wrap companies can provide digital mockups to help you visualize how the design will look on your car. This step is crucial in making an informed decision.
5. Consider Your Car's Purpose
Think about how you use your car. If it's primarily for personal use and you want it to reflect your personality, a bolder and more unique design might be suitable. On the other hand, if you use your car for business, a design that includes your brand elements or contact information could be more appropriate.
6. Seek Professional Advice
Consult with a car wrap professional or a graphic designer who specializes in vehicle wraps. They can offer valuable insights and recommendations based on their expertise.
7. Testimonials and Reviews
Read reviews and testimonials from customers who have had car wraps installed. This can give you an idea of the durability and quality of different designs and materials.
8. Consider Maintenance
Some designs may require more maintenance and care than others. Matte finishes, for example, tend to show less dirt and scratches compared to glossy finishes. Consider the level of maintenance you're willing to put into the car wrap.
9. Ask for Opinions
If you're having trouble deciding, ask friends, family, or car enthusiast communities for their opinions. Sometimes an outside perspective can help you see things differently.
10. Think Long-Term
Car wraps are generally durable, but they are not permanent. However, they can last for several years if maintained well. Choose a design that you'll be happy with for the long term.
Remember, the car wrap design you choose should not only resonate with your personality and style but also create a positive impression on others. Take your time to find the perfect design that makes you fall in love with your car all over again!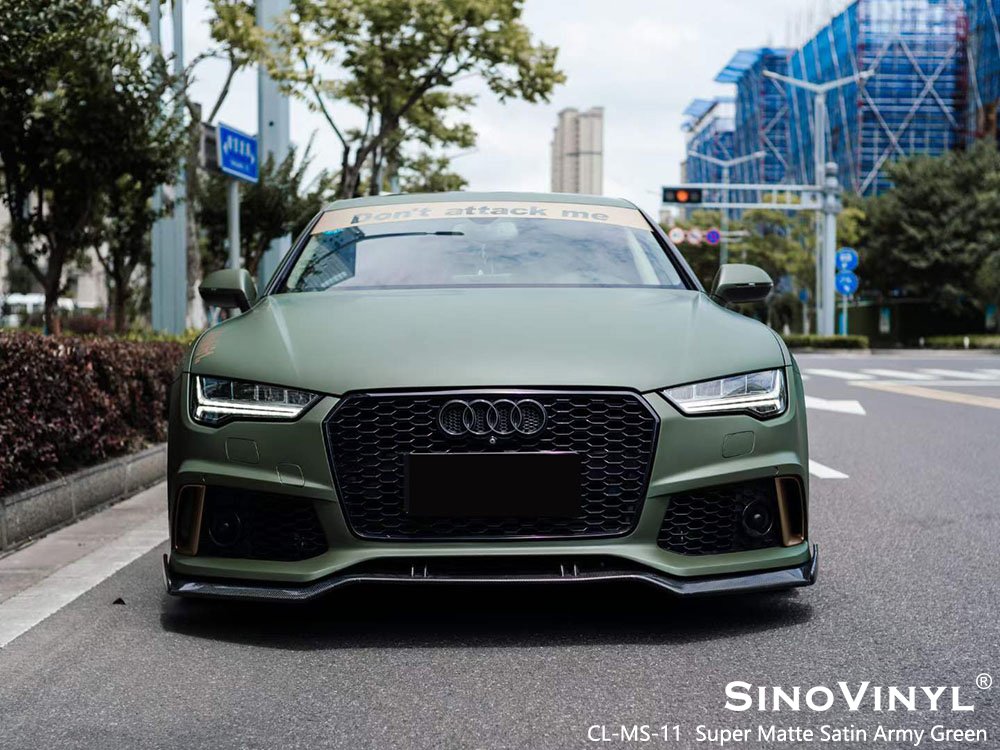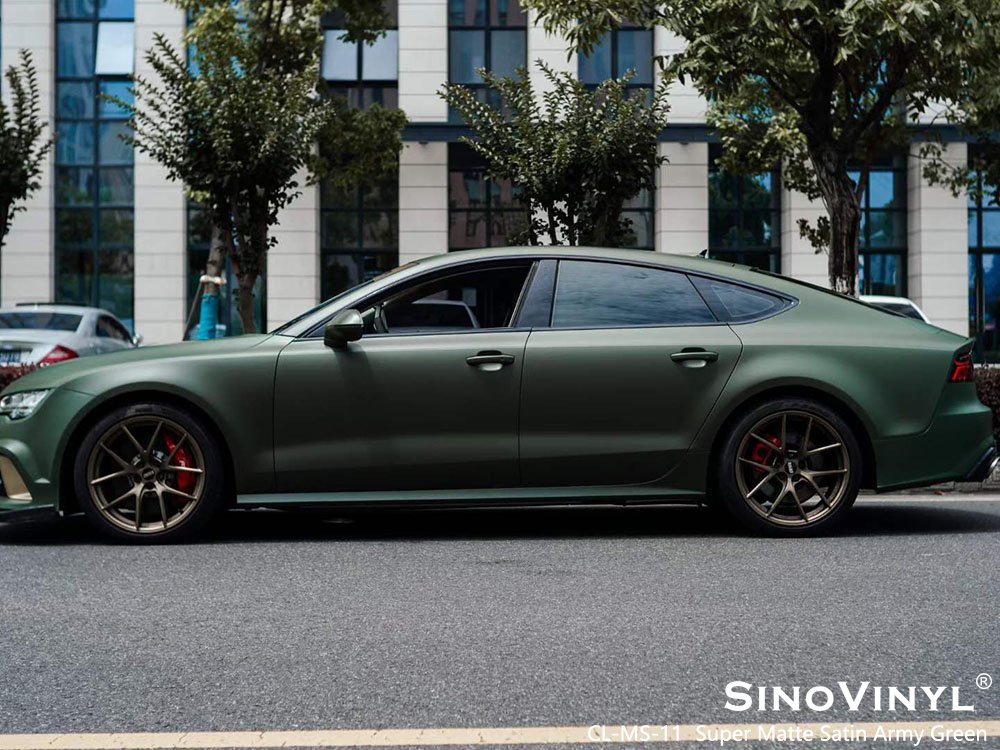 Car Wrap Maintenance: Keeping Your Vehicle Looking Fresh
Keeping your car wrap looking fresh and well-maintained is essential to ensure its longevity and visual appeal. Here are some car wrap maintenance tips to help you achieve that:
1. Regular Washing
Wash your car wrap regularly using a mild detergent and water. Avoid using harsh chemicals or abrasive materials that could damage the vinyl surface.
2. Hand Washing
Whenever possible, hand wash your car instead of using an automatic car wash. Hand washing allows you to have better control and be gentler on the car wrap.
3. Use a Soft Cloth or Sponge
When washing your car wrap, use a soft microfiber cloth or sponge. Avoid using rough materials like brushes or scrubbers, as they can scratch the vinyl.
4. Rinse Thoroughly
After washing, ensure you rinse off all the soap thoroughly to avoid any residue that might affect the appearance of the wrap.
5. Avoid High-Pressure Washing
Avoid using high-pressure washers directly on the car wrap, as it can cause the vinyl to lift or peel.
6. Dry Gently
Pat your car wrap dry with a soft, clean microfiber cloth after washing to avoid water spots.
7. Avoid Abrasive Substances
Steer clear of gasoline, oil, harsh solvents, or other abrasive substances that may damage the vinyl.
8. Waxing
While car wraps don't require waxing like traditional paint, some people choose to apply a protective wax specifically designed for vinyl wraps. This can add a layer of protection and shine to the wrap.
9. Parking Considerations
Whenever possible, park your car in the shade or in a covered area to protect the wrap from UV rays and environmental elements.
10. Snow and Ice Removal
During winter, avoid using ice scrapers or sharp tools to remove snow and ice from the wrap. Instead, use a soft brush or let the car warm up to melt the snow naturally.
11. Address Damage Promptly
If you notice any damage, such as scratches, tears, or lifting edges, address them promptly to prevent further damage and ensure a longer lifespan for the wrap.
12. Professional Inspection
Consider getting your car wrap professionally inspected and maintained regularly to catch any issues early and keep it in top condition.
By following these car wrap maintenance tips, you can ensure that your vehicle's vinyl body sticker stays looking fresh, vibrant, and protected for years to come.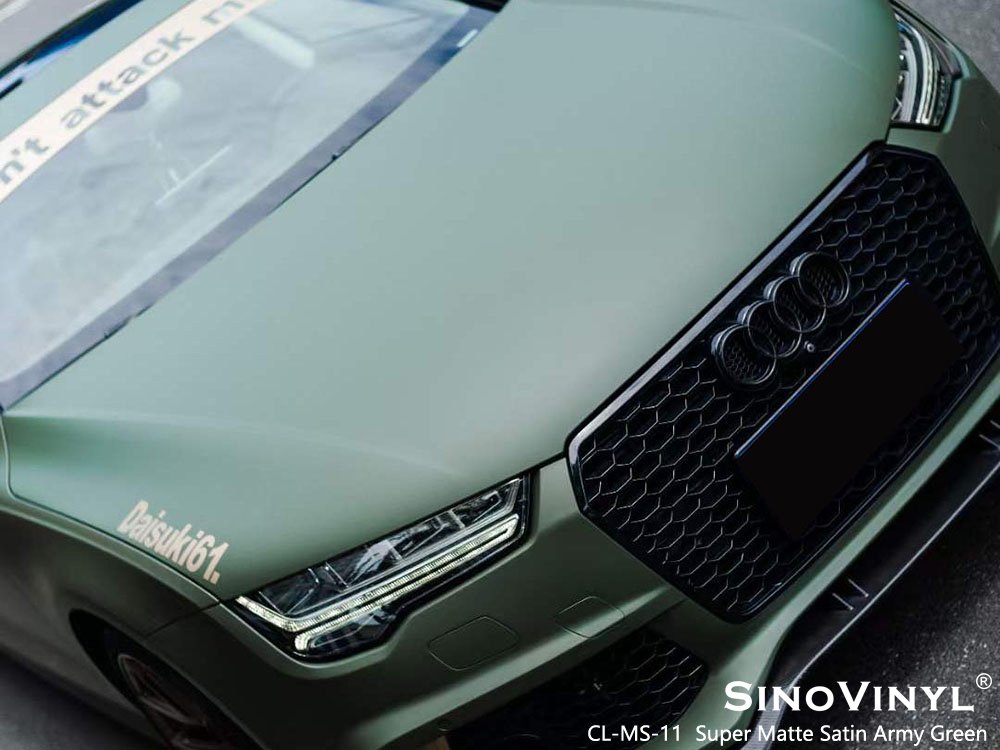 Final Words
In conclusion, car wrap vinyl body stickers offer a powerful and transformative way to protect and elevate your ride's appearance. With an array of design options, from sleek and sophisticated to bold and creative, these wraps allow you to showcase your personality and style on four wheels. Embracing the versatility of car wrap vinyl stickers not only shields your vehicle's original paintwork from wear and tear but also presents an opportunity to make a statement on the road. By following proper maintenance practices and caring for your car wrap diligently, you can ensure its longevity and keep your vehicle looking fresh, turning heads wherever you go. So, unleash the potential of your ride and embark on an exciting journey of customization with the dynamic allure of car wrap vinyl body stickers – a remarkable fusion of protection and aesthetic enhancement that truly stands out in the automotive world.