Choosing the Perfect Car Wrap Store: Factors to Consider Before Making a Decision
When choosing the perfect car wrap store for your vehicle, consider the following factors to ensure a successful and satisfying experience:
1. Reputation and Reviews
Look for a car wrap store with a solid reputation and positive reviews from previous customers. Check online platforms, social media, and websites for testimonials and feedback to gauge the store's reliability and customer satisfaction.
2. Experience and Expertise
Opt for a car wrap store with a proven track record and extensive experience in the industry. A store with skilled and knowledgeable professionals is more likely to deliver high-quality results.
3. Portfolio of Work
Request to see a portfolio of the store's previous car wrap projects. This will give you an idea of the quality of their work and the range of designs they can offer.
4. Material Quality
Inquire about the types of car wrap materials the store uses. High-quality vinyl wraps are essential for long-lasting and visually appealing results.
5. Warranty and Guarantees
Check if the car wrap store offers any warranty or guarantees on their workmanship and materials. This ensures that you have recourse in case of any issues or defects.
6. Customization Options
If you have a specific design or concept in mind, ensure that the store can accommodate customizations and has the expertise to bring your ideas to life.
7. Installation Process
Learn about the store's installation process. Proper installation is crucial to avoid bubbling, peeling, or other issues with the wrap.
8. Timeframe
Inquire about the estimated timeframe for the car wrapping project. A reliable store should be able to give you a reasonable timeline for completion.
9. Cost and Pricing
Compare pricing among different car wrap stores, but remember that the cheapest option may not always provide the best quality. Aim for a store that offers a fair price for the level of service and quality they provide.
10. Customer Service
Excellent customer service is essential for a smooth and satisfactory experience. Choose a car wrap store that is responsive, attentive to your needs, and willing to address any concerns.
11. Additional Services
Some car wrap stores may offer additional services such as graphic design, paint protection, or window tinting. If you need any of these services, consider choosing a store that can fulfill multiple needs.
12. Location and Accessibility
Consider the store's location and accessibility to ensure it is convenient for you to drop off and pick up your vehicle.
By carefully considering these factors, you can make an informed decision and choose the perfect car wrap store that will help unleash your car's style potential and provide you with a stunning and durable car wrap.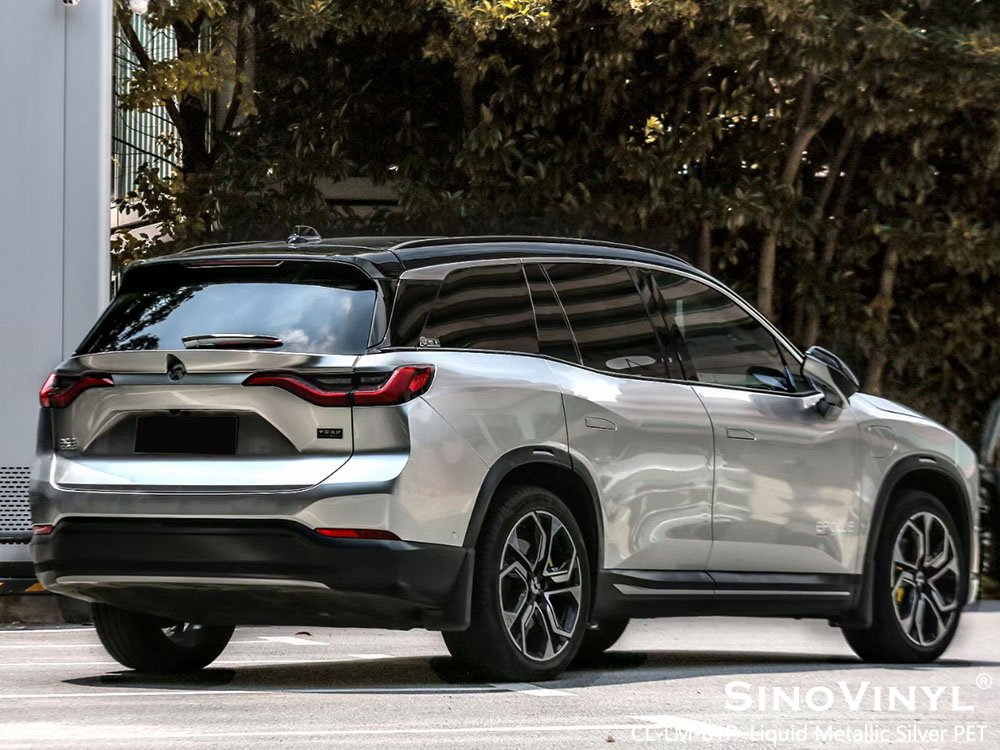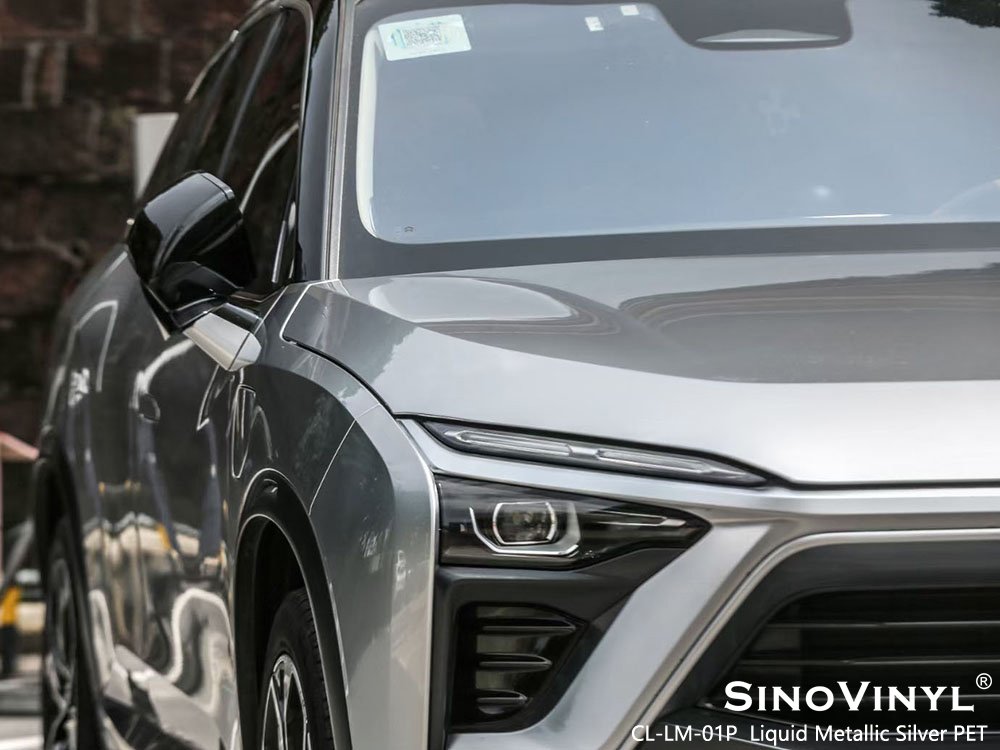 DIY vs. Professional Car Wrapping: Which Option Suits Your Needs?
Car wrapping has become a popular way for auto enthusiasts to give their vehicles a unique and eye-catching appearance. If you're considering wrapping your car, you may be wondering whether to take the DIY route or seek professional help. Both options have their pros and cons, so let's explore each to help you make an informed decision that best suits your needs.
DIY Car Wrapping:
1. Cost Savings
One of the most significant advantages of a DIY car wrap is cost savings. By doing it yourself, you can avoid labor charges associated with professional services.
2. Creative Freedom
Taking the DIY approach allows you to fully unleash your creativity. You can experiment with various designs and styles without any limitations.
3. Personal Satisfaction
Successfully completing a DIY car wrap can be immensely satisfying. It gives you a sense of achievement and pride in knowing you transformed your car on your own.
4. Learning Experience
If you enjoy tackling new challenges and learning new skills, DIY car wrapping provides an excellent opportunity to develop expertise in this area.
However, there are some potential drawbacks to consider:
1. Skill and Expertise
Car wrapping can be a complex and meticulous process. Without proper skills and experience, you may encounter difficulties during the installation, leading to an unsatisfactory result.
2. Time-Consuming
DIY car wrapping can be time-consuming, especially if it's your first attempt. It requires careful preparation, patience, and attention to detail.
3. Quality Concerns
The finished look of a DIY car wrap may not match the professional finish. Wrinkles, bubbles, and uneven edges are common issues for beginners.
Professional Car Wrapping:
1. Expert Craftsmanship
Professional car wrapping services employ skilled technicians who have experience in handling different types of vehicles. They can ensure a flawless and high-quality finish.
2. Time Efficiency
Professionals are well-versed in car wrapping techniques, so the process is typically faster and more efficient.
3. Professional-Grade Materials
Reputable car wrap services use high-quality materials that are specifically designed for durability and longevity.
4. Warranty and Guarantees
Many professional car wrap services offer warranties on their workmanship, providing peace of mind for any potential issues.
However, professional car wrapping has some cons too:
1. Higher Cost
Professional services come with a price, and car wrapping by experts can be more expensive than a DIY approach.
2. Limited Customization
While professionals can create impressive designs, you may have less control over every detail compared to doing it yourself.
Conclusion:
Choosing between DIY car wrapping and professional services ultimately depends on your budget, skill level, and desired outcome. If you have the expertise, patience, and time to invest, and you're looking for a budget-friendly option, DIY car wrapping may be suitable for you. On the other hand, if you want a flawless and professional finish with minimal hassle, and you're willing to invest in the service, professional car wrapping may be the better choice.
Remember, whether you decide to DIY or go pro, proper surface preparation and quality materials are crucial for a successful car wrap that enhances your vehicle's style potential.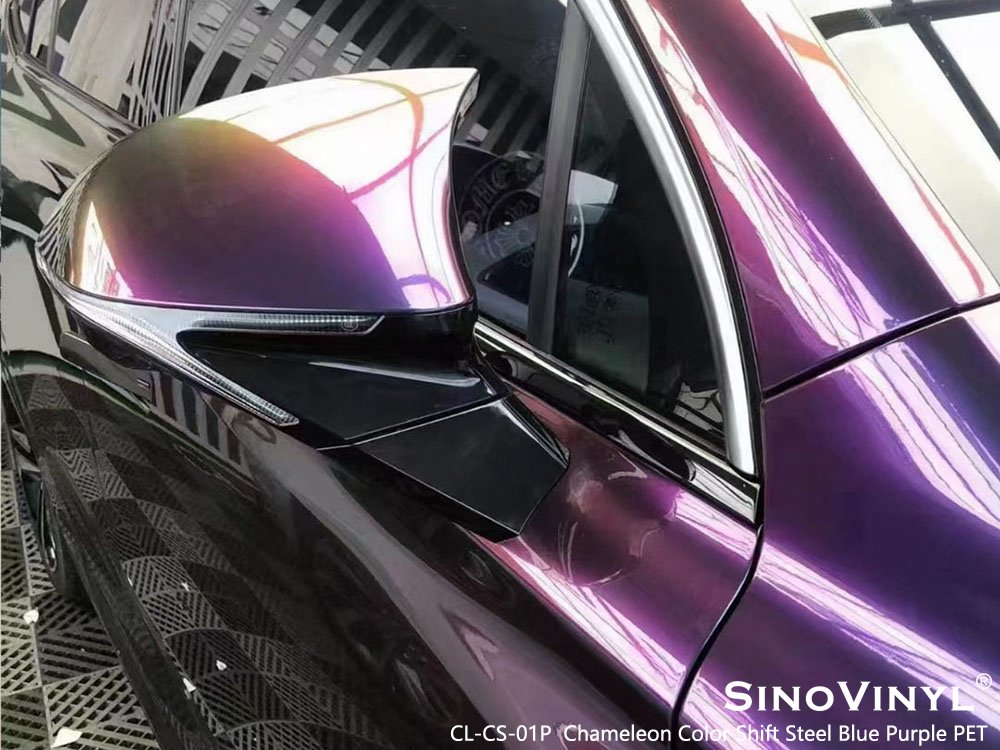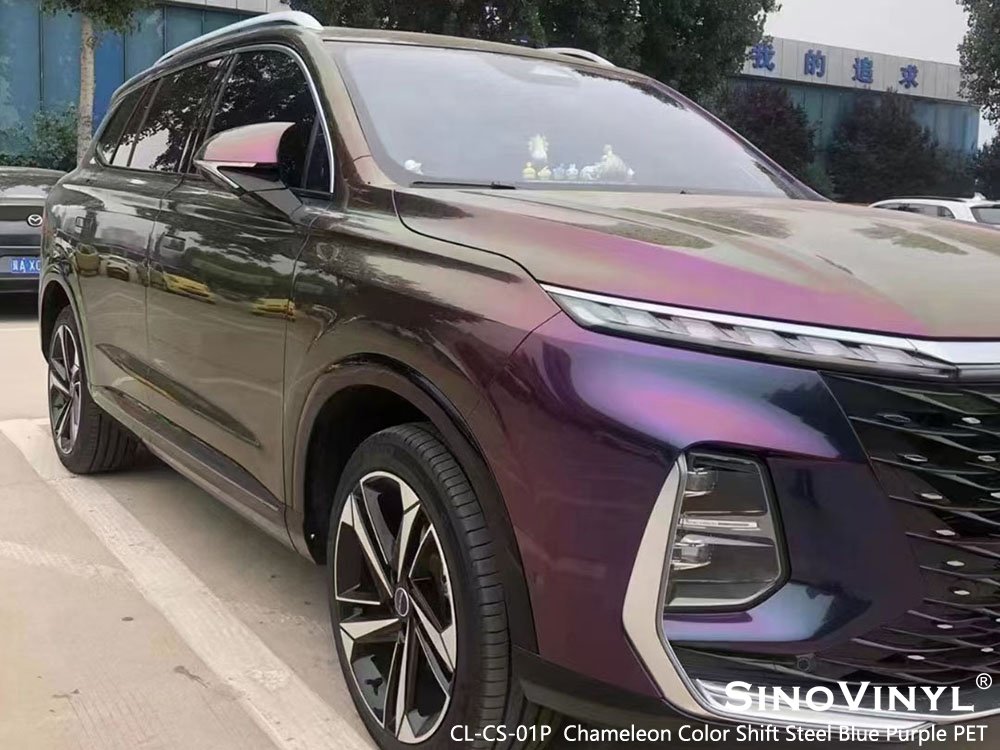 Car Wraps and Advertising: Leveraging Wraps for Personal and Business Use
Car wraps have evolved beyond aesthetics and are now a powerful tool for personal expression and business promotion. Whether you're an individual looking to make a statement or a business owner seeking creative advertising solutions, leveraging car wraps can offer a range of benefits. Here are some ways to effectively use car wraps for personal and business purposes:
1. Personal Branding on the Move
Personal car wraps allow you to showcase your style, interests, or personal brand wherever you go. Whether you want a sleek matte finish or a bold graphic design, a car wrap lets you express your personality and make your vehicle stand out.
2. Business Mobile Billboards
For businesses, car wraps act as mobile billboards, allowing you to reach a wider audience as you drive around town. This form of advertising is cost-effective and offers continuous exposure, especially if your vehicle frequents busy areas or highways.
3. Local Targeting and Brand Awareness
By strategically driving your wrapped vehicle in your target market's vicinity, you can effectively increase brand awareness among local audiences. Your car becomes an eye-catching advertisement that can make a lasting impression on potential customers.
4. Professionalism and Credibility
A branded car wrap gives your business a professional and credible image. It instills confidence in customers and assures them that your business is legitimate and serious about its services or products.
5. Fleet Branding for Business
If you have multiple vehicles for your business, consider wrapping the entire fleet with consistent branding. This creates a cohesive and unified brand identity, reinforcing your message and leaving a stronger impression.
6. Promotional Campaigns and Events
Car wraps are versatile and can be used for short-term promotional campaigns or events. Advertise special offers, product launches, or community events on your vehicle to generate excitement and attract attention.
7. Non-Permanent Wraps
If you prefer occasional branding or need flexibility, choose non-permanent wraps that can be easily removed or changed as needed without damaging your vehicle's original paint.
8. Partner with Influencers
Collaborate with local influencers or individuals with a significant following to have your business showcased on their wrapped cars. This can extend your reach to their audience and provide additional exposure.
9. Track Performance
Consider using unique QR codes or custom landing pages on the car wrap to track the effectiveness of your advertising efforts. Analyze the data to understand how many leads or conversions your car wrap generates.
10. Advertise on Company Vehicles
Encourage employees to wrap their personal vehicles with the company's branding for additional advertising exposure during their daily commutes or when parked in public spaces.
By leveraging car wraps for personal and business use, you can unlock a world of opportunities to express yourself creatively or market your business effectively. With their eye-catching appeal and broad reach, car wraps have become an indispensable tool in the advertising landscape.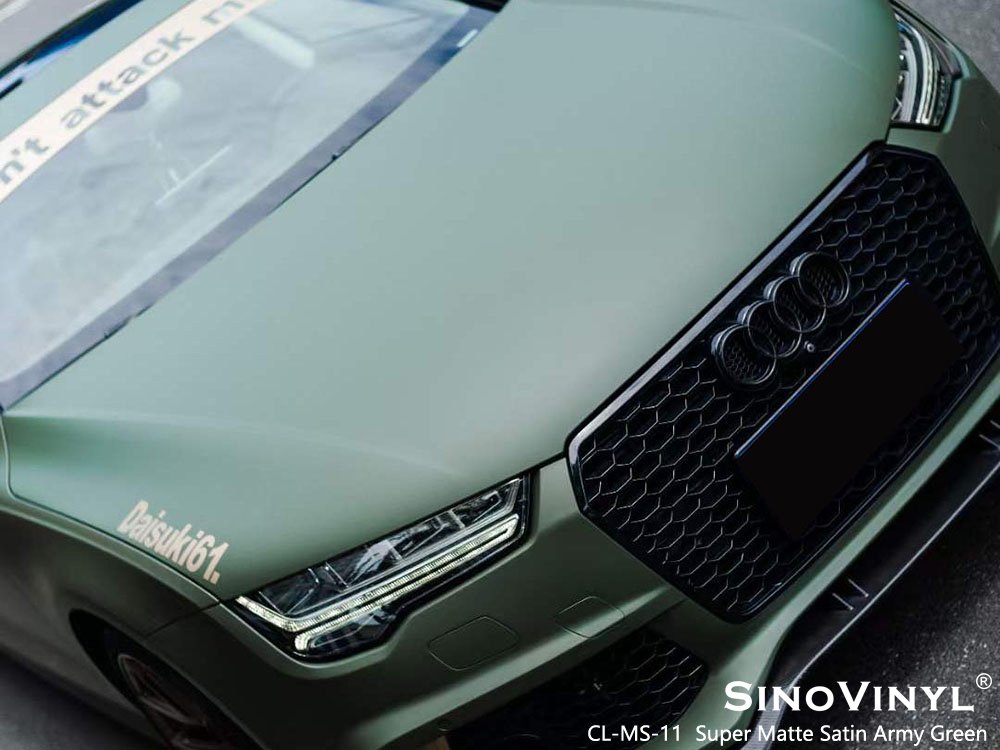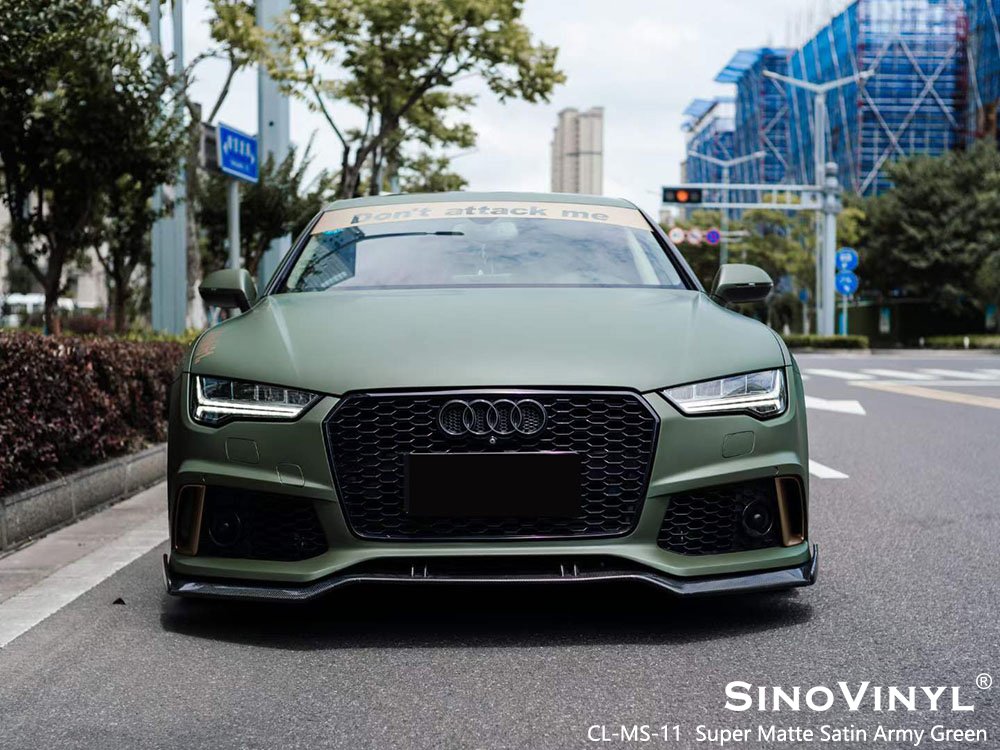 Frequently Asked Questions About Car Wraps: Answers to Common Queries
1. Can I choose any design for my car wrap?
Answer: Yes, car wraps are highly customizable. You can choose from a wide range of designs, colors, and finishes to suit your preferences and style.
2. Will a car wrap damage my car's original paint?
Answer: A properly installed and removed car wrap should not damage the original paint. In fact, it can protect the paint from minor scratches and UV rays.
3. Can I wrap a leased car?
Answer: Yes, car wraps are a popular option for leased vehicles, as they can be easily removed without causing damage to the original paint.
4. Can car wraps be removed?
Answer: Yes, car wraps can be removed without causing damage to the vehicle's surface. However, it's best to have a professional handle the removal process.
5. Will a car wrap hide scratches and dents on my car?
Answer: Car wraps can camouflage minor scratches and dents to some extent, but deep or significant damage may still be visible through the wrap.
6. How do I clean and maintain a car wrap?
Answer: To clean a car wrap, use a mild detergent and water, avoiding harsh chemicals and abrasive materials. Regular maintenance will prolong the life and appearance of the wrap.
7. Can I wrap just a part of my car, like the hood or roof?
Answer: Yes, you can wrap specific parts of your car instead of the entire vehicle. It's commonly done for accents or a more cost-effective option.
8. Are car wraps only available in solid colors?
Answer: No, car wraps come in various finishes, including matte, gloss, satin, metallic, and textured, offering a wide array of design possibilities.
9. Can car wraps be used for commercial advertising?
Answer: Yes, car wraps are an effective and popular way to advertise businesses, products, and services, turning vehicles into mobile billboards.
10. Are car wraps weather-resistant?
Answer: Yes, most high-quality car wraps are designed to be weather-resistant and can withstand exposure to various weather conditions.
These are some of the common questions and answers related to car wraps.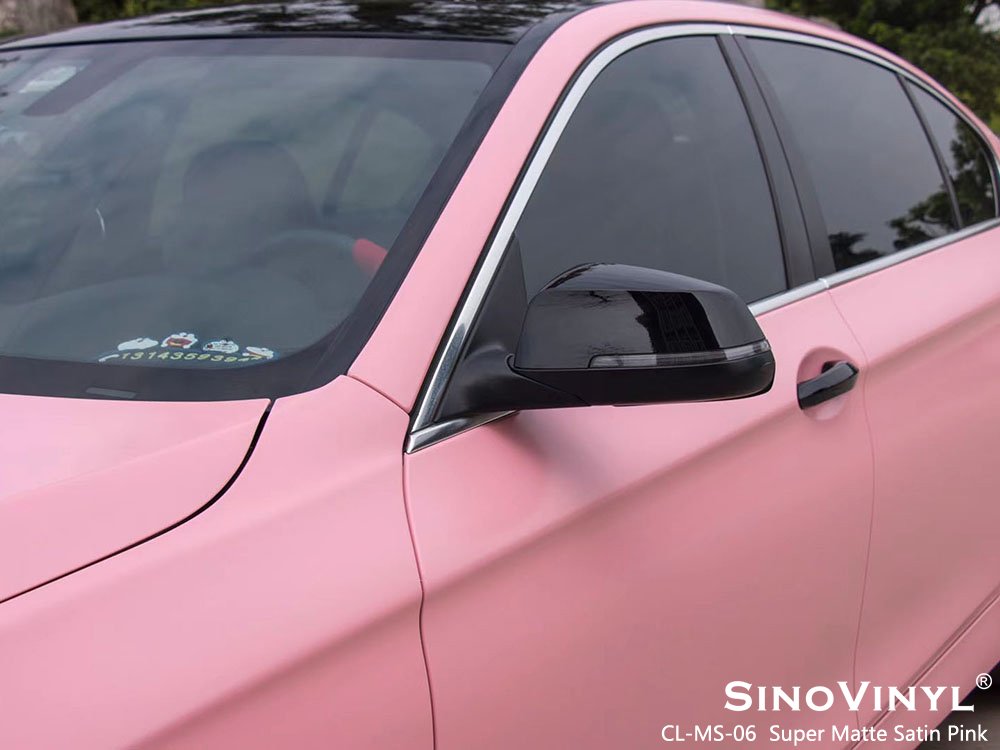 Final Words
In conclusion, when it comes to unleashing your car's style potential, exploring the world of car wraps opens up a realm of endless possibilities. With the right car wrap store catering to the needs of auto enthusiasts, you can transform your vehicle into a head-turning masterpiece that reflects your unique personality and taste. From a wide range of designs and colors to the latest trends and materials, the top car wrap store can help you achieve the look you've always dreamed of for your prized possession. Whether you seek a subtle accent or a bold statement, professional car wrapping services ensure a seamless and long-lasting finish that not only enhances your car's aesthetics but also protects its original paint. So, don't hesitate to embark on this exciting journey of car customization, and let the top car wrap store bring your vision to life, turning your car into a work of art that stands out on the road, captivating fellow auto enthusiasts and passersby alike.