Specification
Product: Car Wrapping Film Roll
Thickness: 0.14-0.2mm
Size: 1.52 * 20m
Stretch Rate: 30+ Pascal
Material: PVC
Glue: Yes
Weight: 11-15kg
Temperature: -40 to +80 degree
Compatibility: Car decoration,car body stickers
Warranty:3 years
Feature
1. High flexibility: High flexibility with the use of Heat gun makes it easier to be applied on the curving surface. The ultimate in flexibility and conformability to curved surfaces.
2. Application: Can be applied on interior and exterior surfaces of a car bonnet, spoiler, bumper, car roof, car mirror, interior decoration, even mobile phone and so on)
3. Easy apply and remove: We use Strong Quality Imported Self Adhesive Glue, so it is easy to apply it on the car and will stick to pretty much any surface, but also can be removed and re-applied numerous times without losing its adhesion. Easy Install will not fade, chip, crack or peel.
4. Water proof, UV and FR; Filter harmful light ray. Seamless for whole car wrapping.
5. Easy to clean with soap and water.
6. Without residual glue on the car after remove.
What colors do we have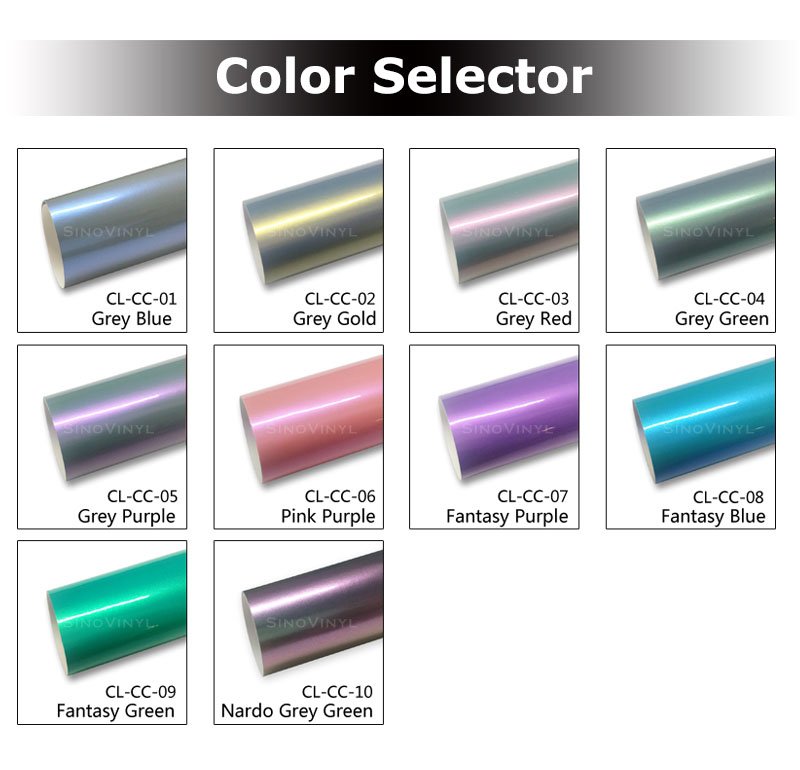 Installation Instructions to Wrap a Car
1.Measure the width and length of the vehicle you are about to install with,leave the extra length while you cut the film.
2.Clean up the applying surface thoroughly,keep it clean.
3.Cut your film according to different hardware of the vehicle.
4.Release the back paper,stick it on an ideal psition.
5.Cut out the redundant material,fit the size with your applying hardware.
6.Get rid of any bubbles on the film with your squeegee,make sure there is no space between the applying surface and the film.
7.Tuck in the film to the edge and corner properly,make sure the film sticks tightly to the surface.
8.Use heat gun to dry it up.
9.Don't overstretch the film.