Unleashing Your Creativity with Customized Multiple Colors Printed Camouflage Car Wraps Vinyl
When it comes to personalizing your vehicle, few options offer as much creativity and versatility as Custom Multiple Colors Car Wraps. With the model number CL-MC, you have the power to transform your car into a mobile work of art.
These car wraps, designed with premium+ performance in mind, are engineered using calendered film produce technology. This ensures that they not only look stunning but also stand up to the rigors of daily use.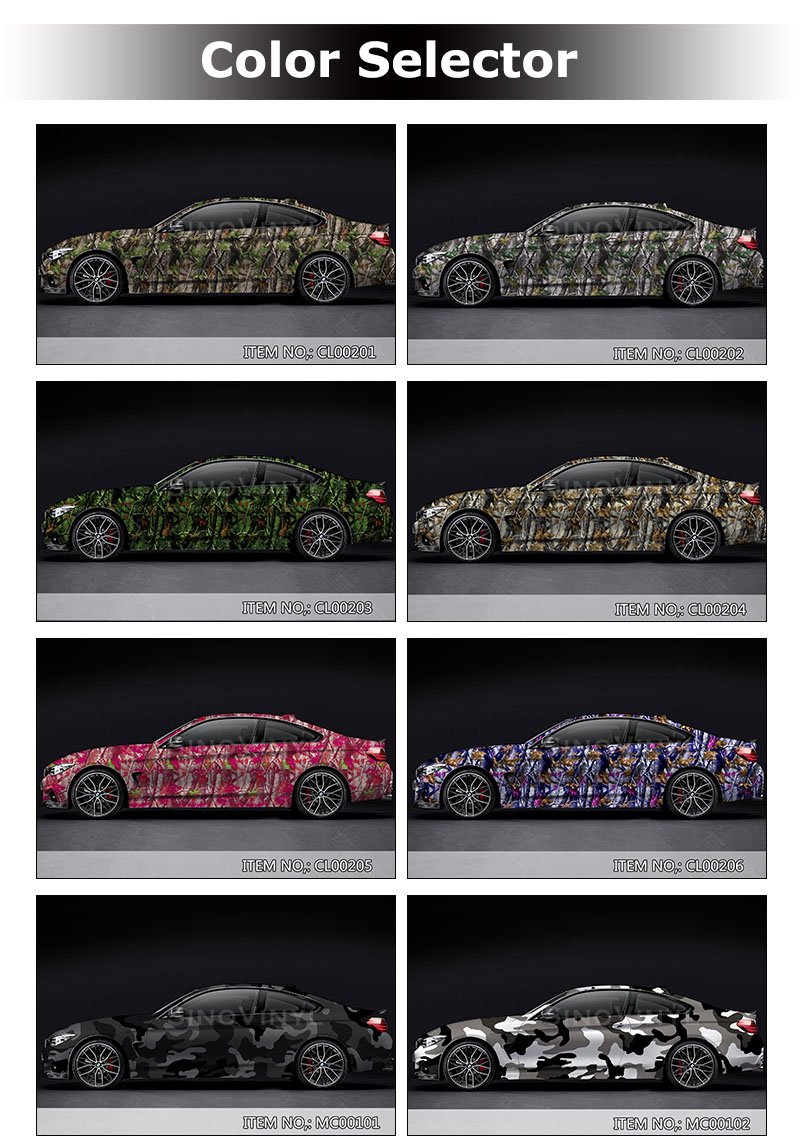 The Specifications that Make CL-MC Car Wraps Exceptional
To fully appreciate the possibilities these car wraps offer, let's delve into their specifications:
Size: Each roll of CL-MC car wrap measures a generous 1.52×20 meters (5×65 feet). This ample size ensures that you have enough material to cover your vehicle's surface, whether you want a full wrap or partial accents.
Film Thickness: With a thickness of 160 microns, including the adhesive, these wraps provide robust protection for your car's paint. They not only enhance aesthetics but also guard against minor scratches and chips.
Release Paper: The release paper used in these wraps is 160g/m² and silicone coated, making application and removal a breeze. It leaves no residue behind, ensuring a clean finish.
Adhesive Thickness: The adhesive layer is a mere 30 microns thick. This ensures strong adhesion without the worry of air bubbles during installation.
Durability: CL-MC car wraps offer a lifespan of 1 to 3 years, providing ample time for you to enjoy your custom design before considering a refresh.
Air Bubble Free: These wraps are designed for a hassle-free installation. Say goodbye to frustrating air bubbles and imperfections; CL-MC car wraps ensure a smooth, professional finish.
A World of Possibilities with Custom Multiple Colors Car Wraps
What truly sets CL-MC car wraps apart is their ability to let you express your unique style. The multiple colors and patterns available give you the freedom to create a custom design that reflects your personality and preferences.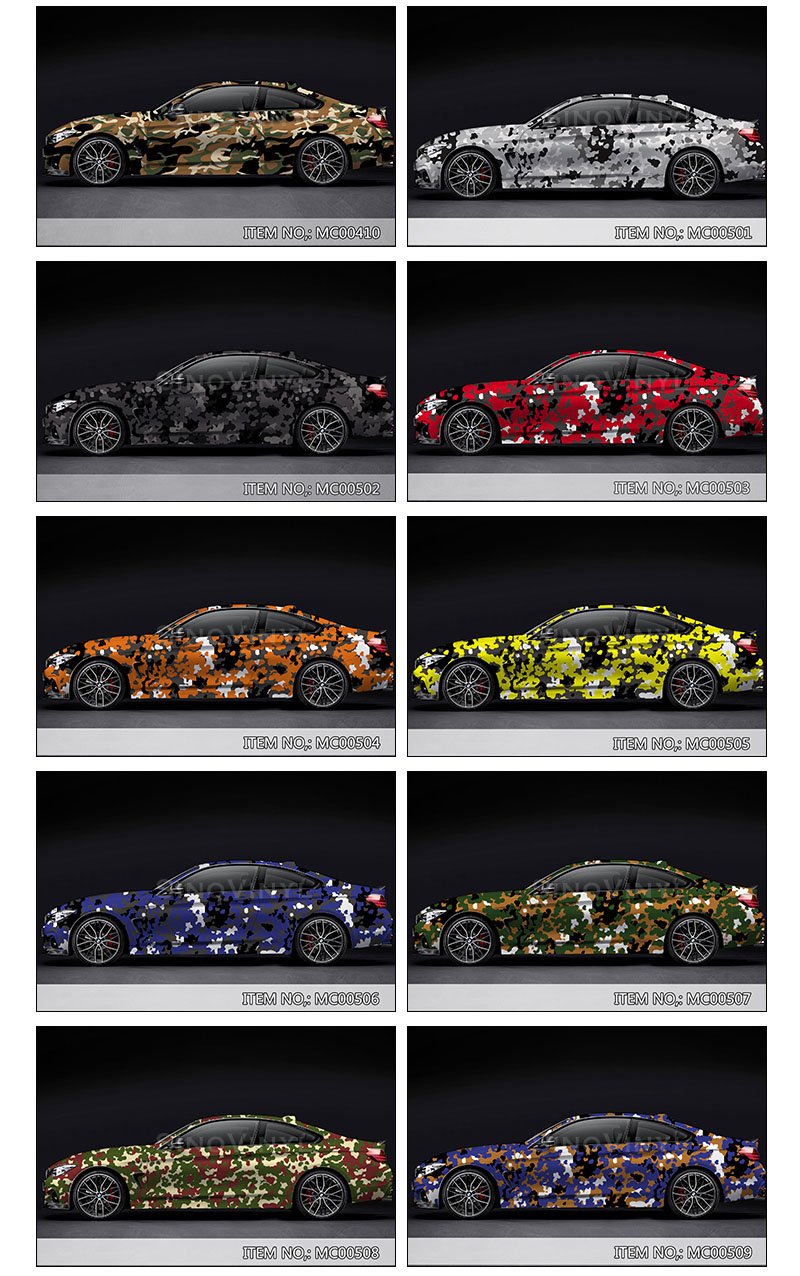 Whether you want a sleek and modern look, a bold and vibrant statement, or a camouflage design that truly dazzles. CL-MC car wraps can bring your vision to life. Not limited to car exteriors, these wraps can also be applied to laptops, cell phones, walls, and furniture, allowing you to extend your custom design to various aspects of your life.
Customized Multiple Colors Printed Camouflage Car Wraps Vinyl, represented by the CL-MC model from SINOVINYL, are more than just a way to change the appearance of your vehicle. They are a canvas for your creativity, a means to make a unique statement, and a way to truly camouflage your way through life.