Benefits of Black Car Wrap Vinyl
1. Customization
Black car wrap vinyl allows you to personalize your vehicle's appearance. Whether you want a sleek matte black finish, a glossy look, or even a textured satin black, vinyl wrap offers a wide range of customization options to suit your style.
2. Protective Barrier
Wrapping your car in black vinyl acts as a protective barrier against various environmental elements.
3. UV Protection
Black vinyl wrap provides UV protection, helping to prevent sun damage to your vehicle's paint.
4. Easy Maintenance
Vinyl wraps are relatively low-maintenance compared to traditional paint jobs. They are easier to clean and can be washed with regular car washing products. Plus, minor imperfections can often be repaired by simply replacing the affected section of the wrap.
5. Resale Value
A well-maintained black vinyl wrap can enhance your vehicle's resale value.
6. Versatility
Black car wrap vinyl is versatile and can be used to create various effects.
7. Quick Installation
Vinyl wrap installations can be completed relatively quickly compared to traditional paint jobs. This means less downtime for your vehicle during customization.
8. Reversible
If you decide to change the look of your vehicle or want to return it to its original state, black vinyl wraps are reversible.
9. Cost-Effective
In many cases, wrapping your vehicle in black vinyl can be more cost-effective than a full paint job, especially if you consider the customization options and protective benefits it offers.
10. Temporary Changes
If you like to change the look of your vehicle periodically, vinyl wraps provide a convenient way to do so without committing to a permanent alteration.
11. Advertising and Branding
For businesses, black vinyl wraps can serve as a cost-effective way to advertise products, services, or branding on company vehicles, turning them into mobile billboards.
12. Low Environmental Impact
Vinyl wraps generally have a lower environmental impact compared to traditional painting processes, as they produce fewer volatile organic compounds (VOCs) and waste materials.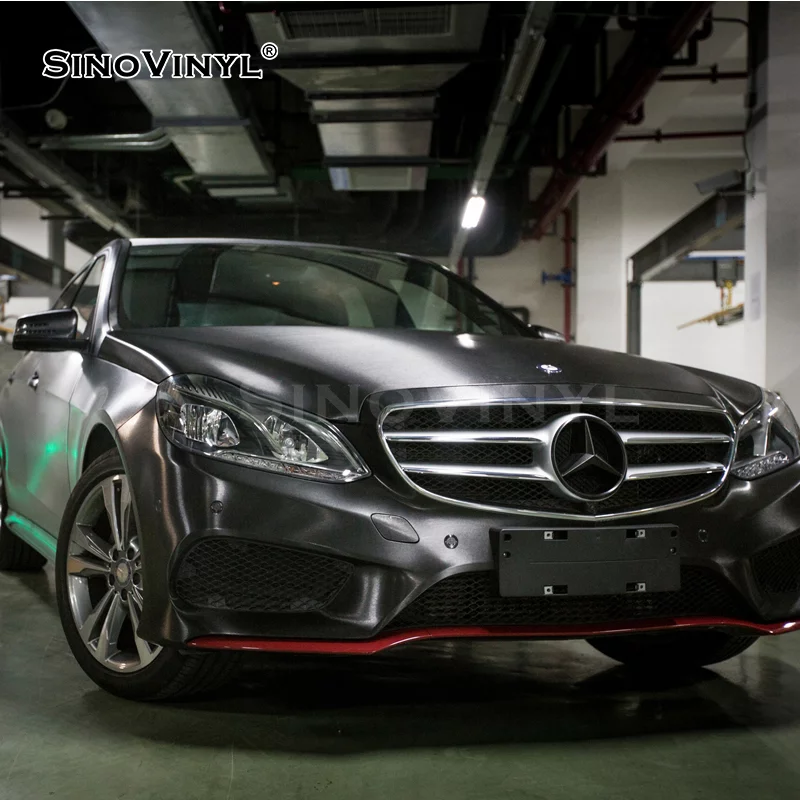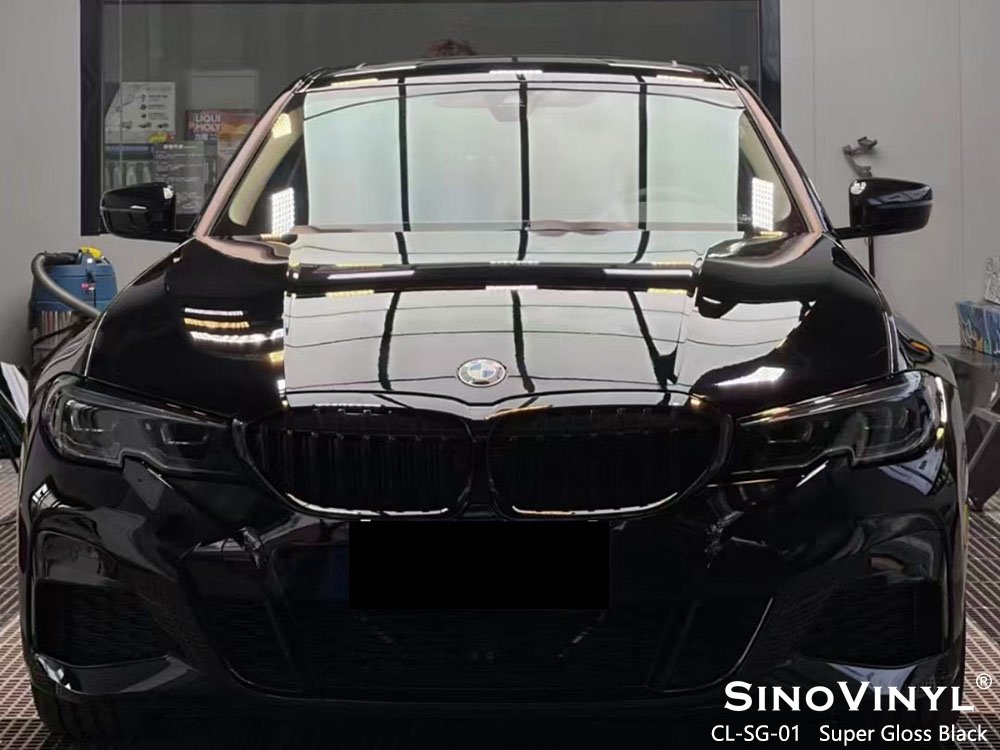 Types of Black Vinyl Wraps
There are several types of black vinyl wraps available, each with its own unique finish and characteristics. Here are some common types:
1. Matte Black Vinyl Wrap
Matte black vinyl offers a non-reflective, flat finish that gives your vehicle a sleek and understated look.
2. Glossy Black Vinyl Wrap
Glossy black vinyl provides a high-shine finish that's reminiscent of a factory paint job. It's known for its deep, reflective surface and can make your vehicle look exceptionally polished and luxurious.
3. Satin Black Vinyl Wrap
Satin black vinyl combines elements of both matte and glossy finishes. It offers a semi-reflective surface that's less shiny than gloss but not as flat as matte. Satin black wraps often strike a balance between elegance and modern style.
4. Carbon Fiber Black Vinyl Wrap
Carbon fiber black vinyl mimics the appearance of real carbon fiber with its textured, woven pattern.
5. Brushed Black Vinyl Wrap
Brushed black vinyl wrap simulates the appearance of brushed metal, such as brushed aluminum or stainless steel.
6. Chrome Black Vinyl Wrap
Chrome black vinyl combines the mirror-like shine of chrome with the depth of black.
7. Suede Black Vinyl Wrap
Suede black vinyl has a soft, tactile texture that adds a touch of luxury to your vehicle's interior or exterior.
8. Reflective Black Vinyl Wrap
Reflective black vinyl contains micro glass beads that make it highly reflective when exposed to light.
9. Chameleon Black Vinyl Wrap
Chameleon vinyl wraps shift in color and appearance depending on the viewing angle and lighting conditions. Black chameleon wraps can give your vehicle an iridescent, color-shifting effect.
10. Pearlescent Black Vinyl Wrap
Pearlescent black vinyl contains tiny metallic particles that create a subtle pearlescent or metallic sheen under certain lighting conditions.