Understanding the Basics: What is 3D Carbon Fiber Car Wrap Vinyl Film?
3D carbon fiber car wrap vinyl film is a cutting-edge automotive accessory that has gained popularity among car owners and enthusiasts alike. It is a specialized type of vinyl film designed to transform the appearance of vehicles, giving them a sleek and sophisticated carbon fiber texture. Unlike traditional flat vinyl wraps, 3D carbon fiber wraps create a three-dimensional effect that mimics the look of real carbon fiber, adding a touch of elegance and uniqueness to any car.
The 3D carbon fiber car wrap is typically composed of multiple layers of polymeric films that are engineered to provide both aesthetics and durability. The top layer features a textured pattern that imitates the characteristic weave of genuine carbon fiber, while the underlying layers contribute to the wrap's strength and flexibility.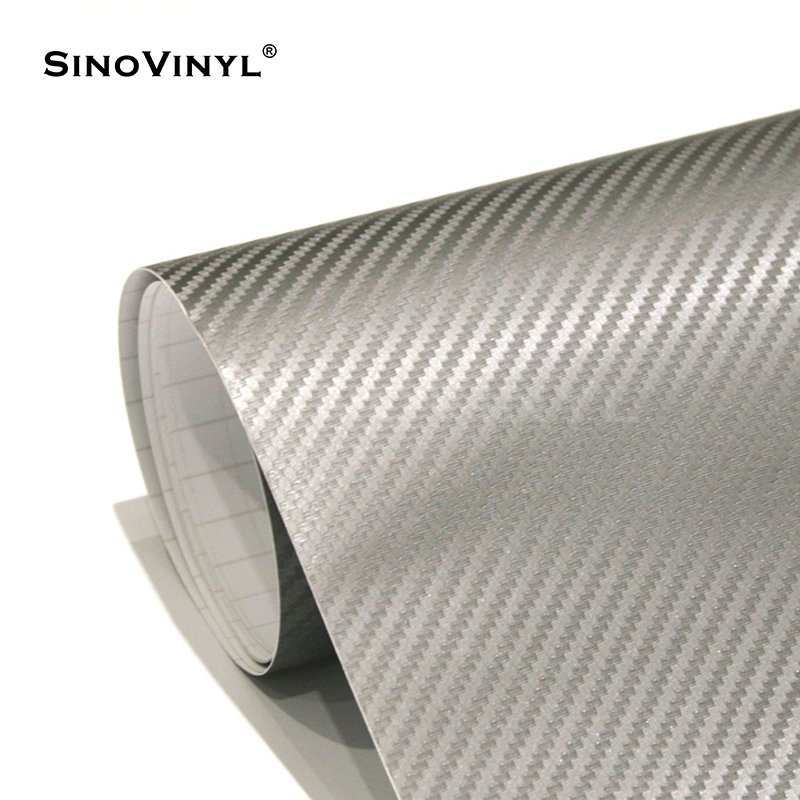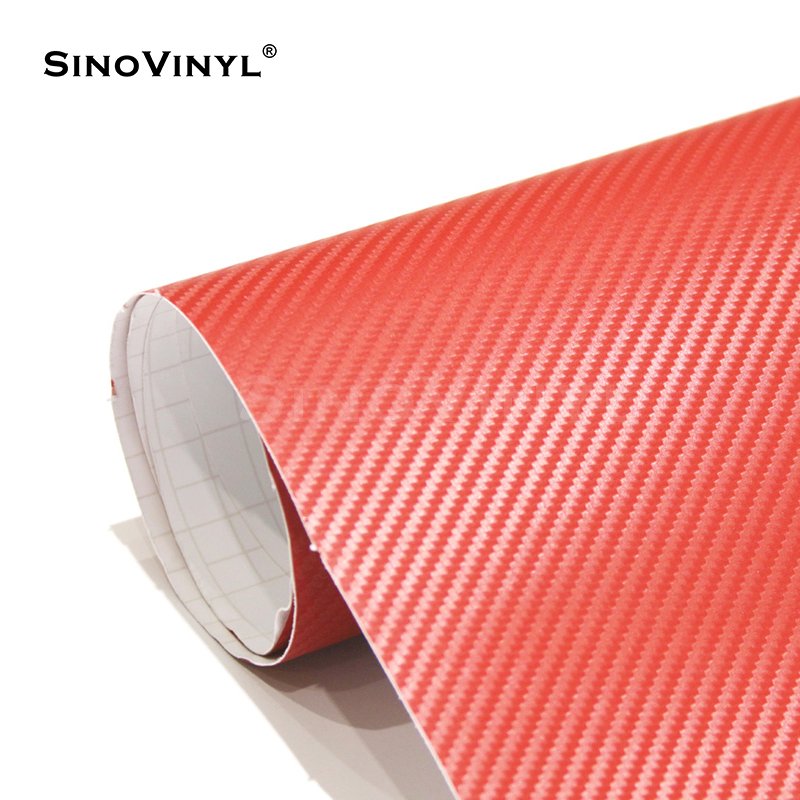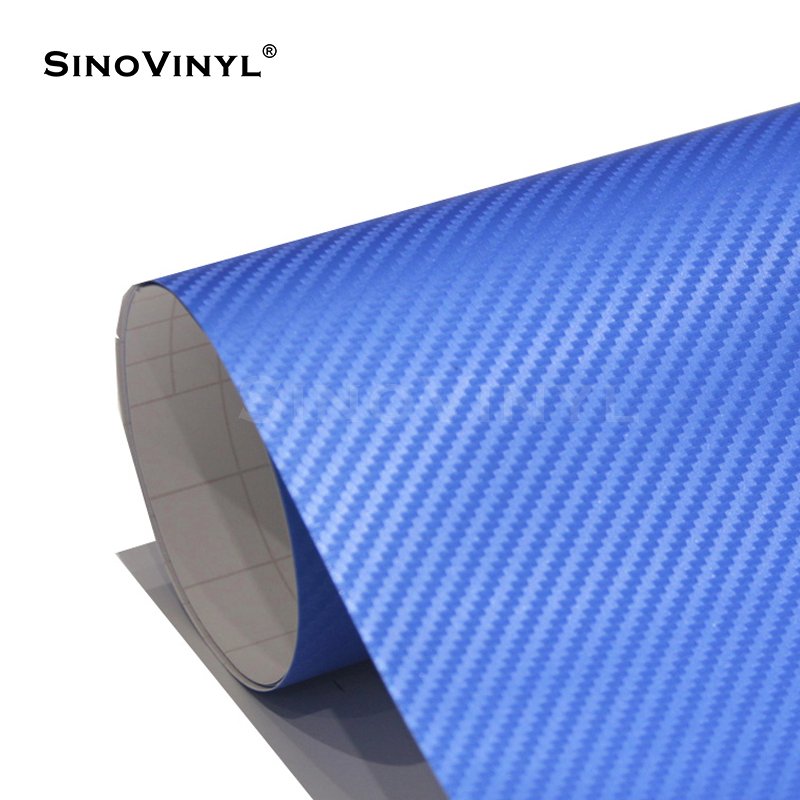 Aesthetic Appeal: Enhancing Your Car's Look with 3D Carbon Fiber Wrap
3D carbon fiber wrap enhances your car's look in several ways, elevating its appearance from ordinary to extraordinary. Here's how:
1. Unique Texture
Unlike traditional vinyl wraps, 3D carbon fiber wrap features a distinct three-dimensional texture that mimics the look of real carbon fiber. This texture adds depth and dimension to your car's surface, giving it a high-end, sporty, and visually appealing appearance.
2. Sleek and Modern Aesthetics
The glossy finish of 3D carbon fiber wrap creates a sleek and modern appearance, instantly catching the eye of onlookers. It adds a touch of sophistication and luxury to your car, making it stand out from the crowd.
3. Dynamic Visual Effects
The 3D pattern on the carbon fiber wrap interacts with light in interesting ways, creating dynamic visual effects. When light hits the surface at different angles, it produces a captivating play of highlights and shadows, further enhancing the overall look of your vehicle.
4. Variety of Colors
3D carbon fiber wrap is available in a wide range of colors, allowing you to choose one that complements your car's existing color scheme or opt for a contrasting shade for a more daring look. This versatility lets you customize your car's appearance to suit your personal style.
5. Seamless Application
When applied by a skilled professional, 3D carbon fiber wrap can be seamlessly installed on your car's body, door handles, mirrors, and other surfaces. This seamless application creates a uniform and clean look, making your car appear as if it came straight from the factory with the upgraded design.
6. Concealing Imperfections
In addition to enhancing your car's aesthetics, 3D carbon fiber wrap can also be used to cover minor imperfections or scratches on your car's surface. This can give your vehicle a fresh and flawless appearance without the need for expensive paintwork.
7. Branding and Personalization
3D carbon fiber wrap can be customized with various graphics, logos, or patterns to add a personal touch to your car. It provides an excellent opportunity for branding your business if you use the vehicle for promotional purposes.
8. Easy Maintenance
3D carbon fiber wrap is relatively low-maintenance compared to other car customization options. It resists dirt, debris, and fading, ensuring that your car maintains its striking appearance with minimal effort.
In summary, 3D carbon fiber wrap enhances your car's look through its unique texture, sleek aesthetics, dynamic visual effects, color options, seamless application, and the ability to cover imperfections. It offers a cost-effective and stylish way to upgrade your car's appearance and make it truly stand out on the road.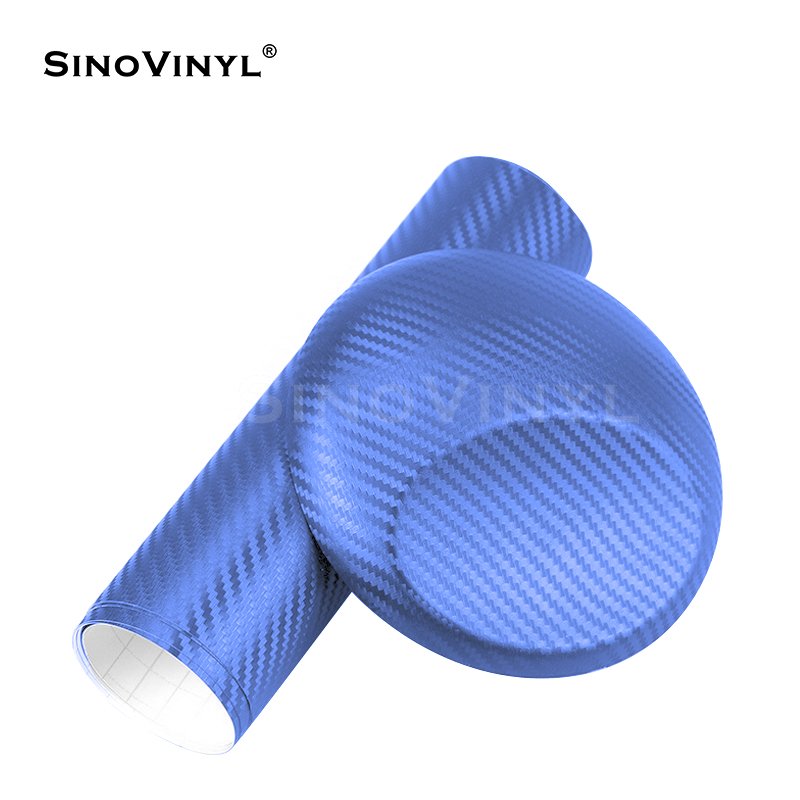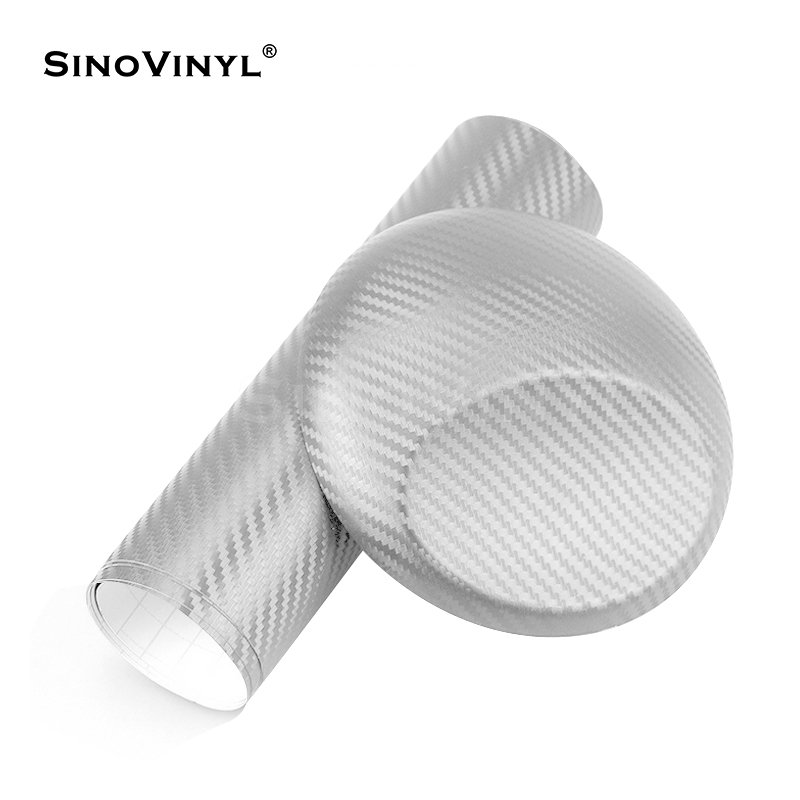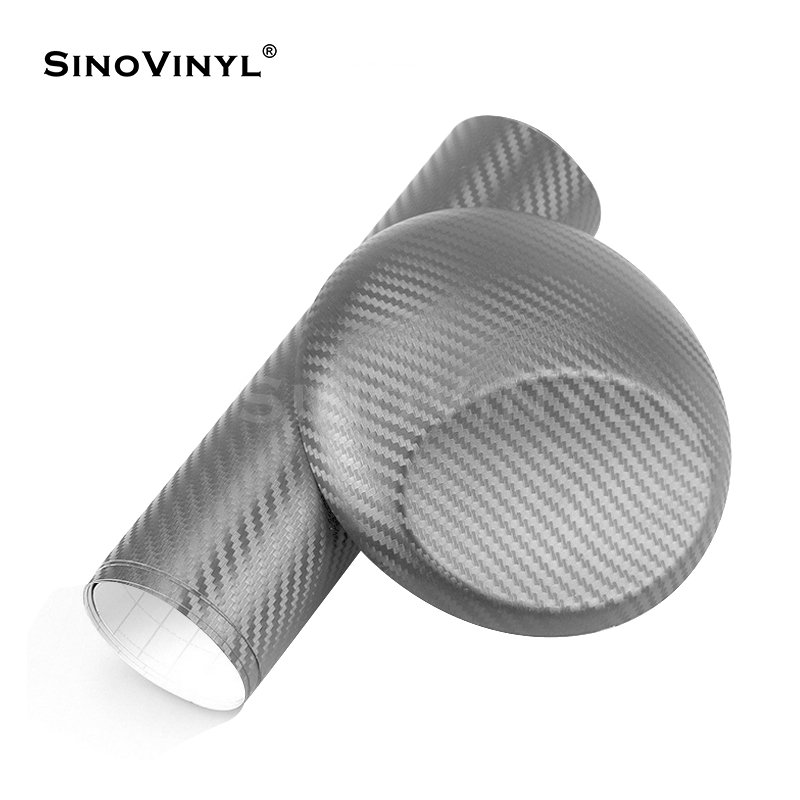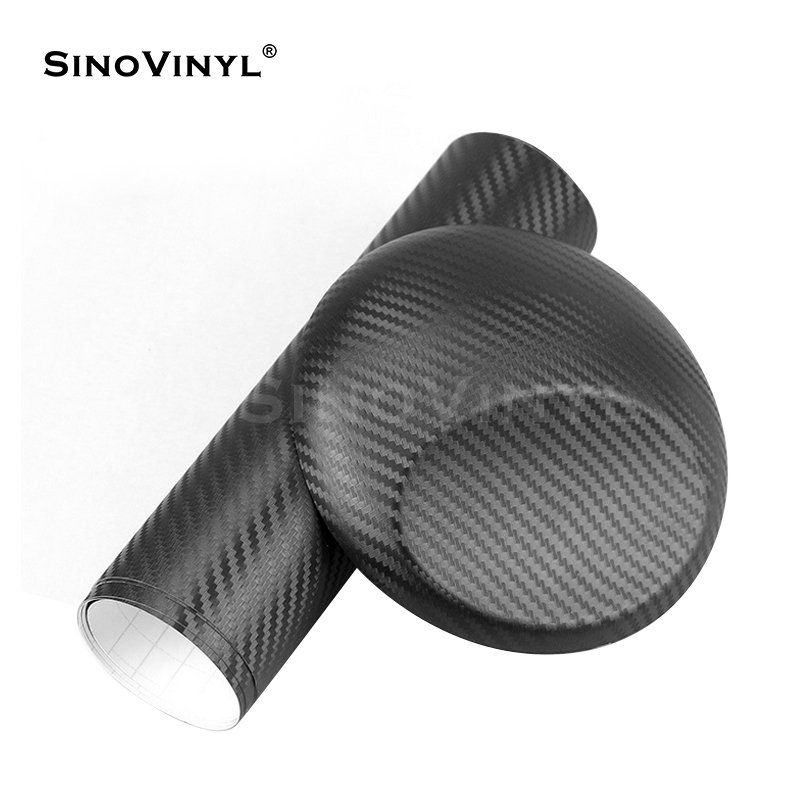 The Science Behind Durability: Why 3D Carbon Fiber Wrap is Long-Lasting
The durability of 3D carbon fiber wrap can be attributed to its unique composition and manufacturing process, which combines several key elements that contribute to its long-lasting properties. Here's the science behind its durability:
1. Carbon Fiber Composition
3D carbon fiber wrap is made from carbon fibers, which are thin strands of carbon atoms that are incredibly strong and lightweight. These fibers are tightly woven or layered together to form a strong, flexible material.
2. Resin Matrix
The carbon fibers in 3D carbon fiber wrap are impregnated with a resin matrix, usually made of epoxy. This resin acts as a binding agent, holding the carbon fibers together in a sturdy structure. The combination of carbon fibers and resin creates a material with excellent strength-to-weight ratio and resilience.
3. Cross-Linking
During the manufacturing process, the resin undergoes a chemical cross-linking reaction. Cross-linking is a process where the polymer chains in the resin form strong covalent bonds with each other. This cross-linking increases the material's toughness and resistance to wear and tear.
4. Heat and Pressure Treatment
After impregnating the carbon fibers with the resin, the material undergoes a curing process that involves applying heat and pressure. This process ensures that the resin fully bonds with the carbon fibers and hardens into a rigid, stable structure. The heat treatment further strengthens the material, making it highly resistant to deformation and temperature fluctuations.
5. UV and Chemical Resistance
High-quality 3D carbon fiber wrap is engineered to withstand exposure to UV rays and various chemicals, such as oils, solvents, and cleaning agents. The resin matrix and the nature of carbon fibers provide natural resistance against these external factors, preventing discoloration and degradation over time.
6. Flexibility and Impact Resistance
The inherent flexibility of carbon fiber and the way it interacts with the resin make 3D carbon fiber wrap highly impact-resistant. It can absorb and disperse forces from minor impacts, preventing damage to the underlying surface and maintaining its appearance.
7. Water Resistance
3D carbon fiber wrap is designed to be water-resistant, reducing the risk of water seeping underneath and causing bubbling or peeling. This quality helps preserve the adhesion and longevity of the wrap.
8. Anti-Scratch Properties
The smooth and protective surface of 3D carbon fiber wrap helps resist scratches and abrasions. It maintains its appearance even in high-wear areas, such as door handles or trunk edges.
Overall, the science behind the durability of 3D carbon fiber wrap lies in its combination of carbon fibers and resin matrix, cross-linking, heat treatment, and engineered resistance to various environmental factors. These properties make it a long-lasting and reliable option for car owners looking to enhance and protect their vehicles' aesthetics for an extended period.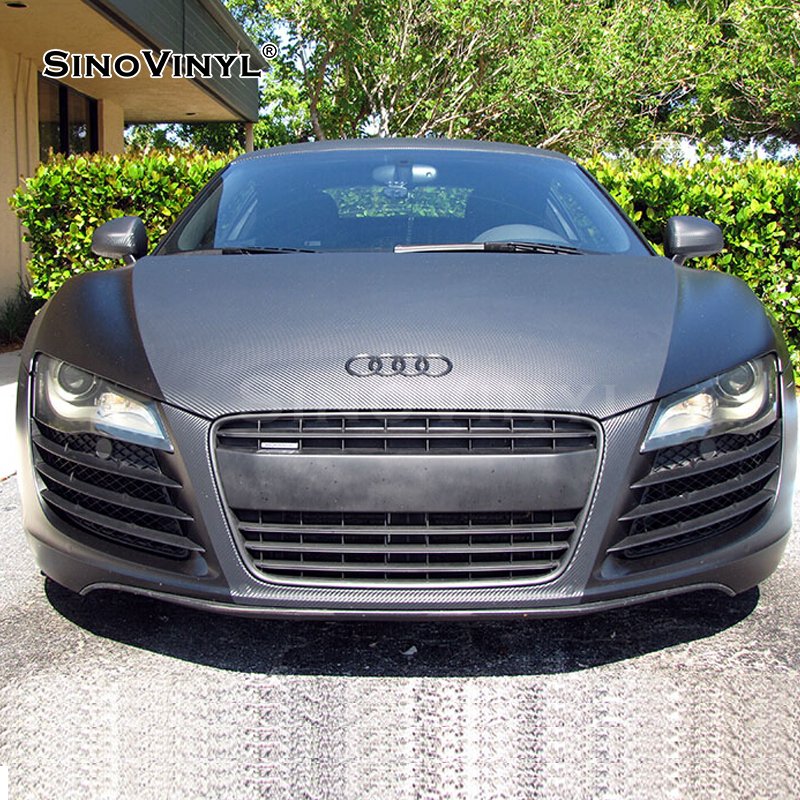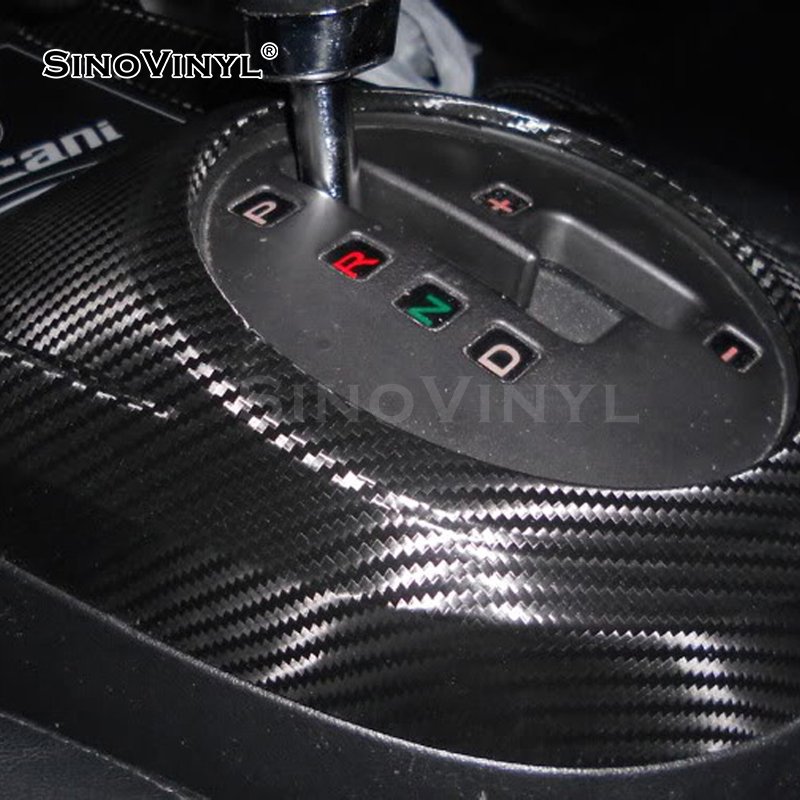 Protecting Your Car: How 3D Carbon Fiber Vinyl Film Guards Against Wear and Tear
3D carbon fiber vinyl film provides a protective barrier that guards against wear and tear, safeguarding your car's exterior from various elements that can cause damage over time. Here are some ways in which this vinyl film helps protect your car:
1. Scratch Resistance
The 3D carbon fiber vinyl film is designed to be scratch-resistant, meaning it can withstand light abrasions and prevent scratches caused by minor incidents, such as brushes with tree branches, debris, or accidental bumps.
2. Impact Protection
The vinyl film adds an extra layer of protection to your car's original paint, shielding it from small impacts like gravel or road debris kicked up by other vehicles, reducing the chances of paint chipping or dents.
3. UV Protection
3D carbon fiber vinyl film has UV-resistant properties that shield your car's paint from the harmful effects of the sun's ultraviolet rays. UV exposure can cause paint fading and oxidation, but the film helps preserve the vibrant appearance of your car's paintwork.
4. Chemical and Stain Resistance
The film's surface is less porous compared to bare paint, making it more resistant to stains from bird droppings, tree sap, and other contaminants. It also provides protection against chemical exposure from road salts, fuel, and other substances that could corrode the car's paint.
5. Water Resistance
The vinyl film's water-resistant properties help repel rainwater and prevent it from seeping into the car's paint. This reduces the risk of water-related damage, such as rust or water spots.
6. Ease of Cleaning
3D carbon fiber vinyl film is relatively easy to clean compared to bare paint. The smooth surface allows for effortless removal of dirt, dust, and grime, helping to maintain the car's appearance with less effort.
7. Abrasions and Swirl Marks
The vinyl film can help minimize the appearance of minor abrasions and swirl marks that may occur during routine car washing and maintenance.
8. Longevity
By protecting the car's original paint from external elements, 3D carbon fiber vinyl film can contribute to the overall longevity of your car's exterior finish, helping it retain a newer appearance for an extended period.
It's important to note that while 3D carbon fiber vinyl film offers valuable protection, it may not be impervious to severe impacts or scratches. However, it significantly reduces the risks associated with everyday wear and tear, giving car owners peace of mind knowing their vehicles are better shielded against various environmental hazards.
Final Words
In conclusion, the transformative power of 3D carbon fiber car wrap vinyl film takes your car from ordinary to extraordinary, elevating its appearance and performance to new heights. With its sleek aesthetics, durability, and protective qualities, this innovative material opens up a world of possibilities for car owners seeking a unique and head-turning look for their vehicles.Embrace the future of automotive customization with 3D carbon fiber car wrap vinyl film and experience the thrill of driving a car that truly stands out from the crowd.